Georgia Tech has a wealth of resources at its disposal as a leader in engineering, business, and technology communities. This means that if students can dream it, they can do it.
Maker Spaces
From maker spaces for building and creating, labs for experimenting and discovering, and startup incubators for researching and developing, there is unlimited potential for innovation. New partnerships and resources are initiated like clockwork, and if you have a bright idea, we can help you make it happen.
Maker spaces in particular are popular with any student wanting to create something with their hands or with a top-of-the-line machine.
Image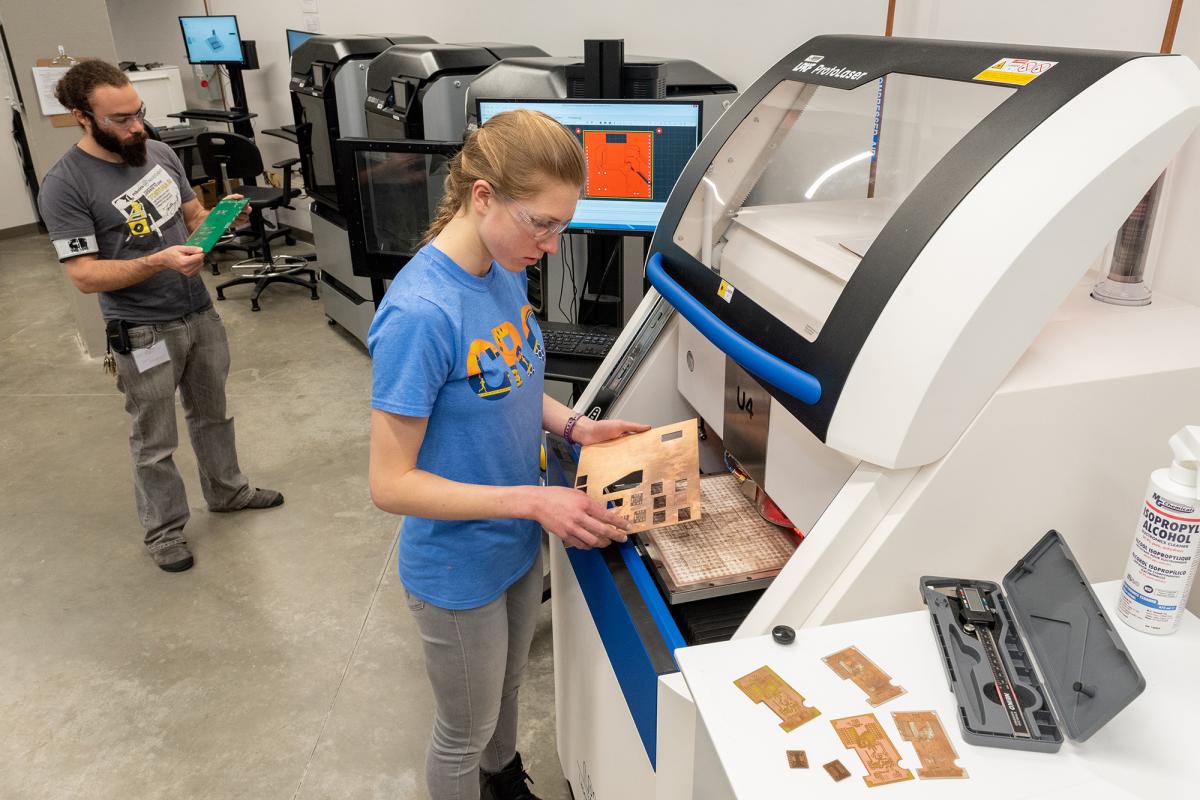 Students use a laser prototyping machine in the Interdisciplinary Design Commons, the largest electronics-oriented student makerspace in the country.
Image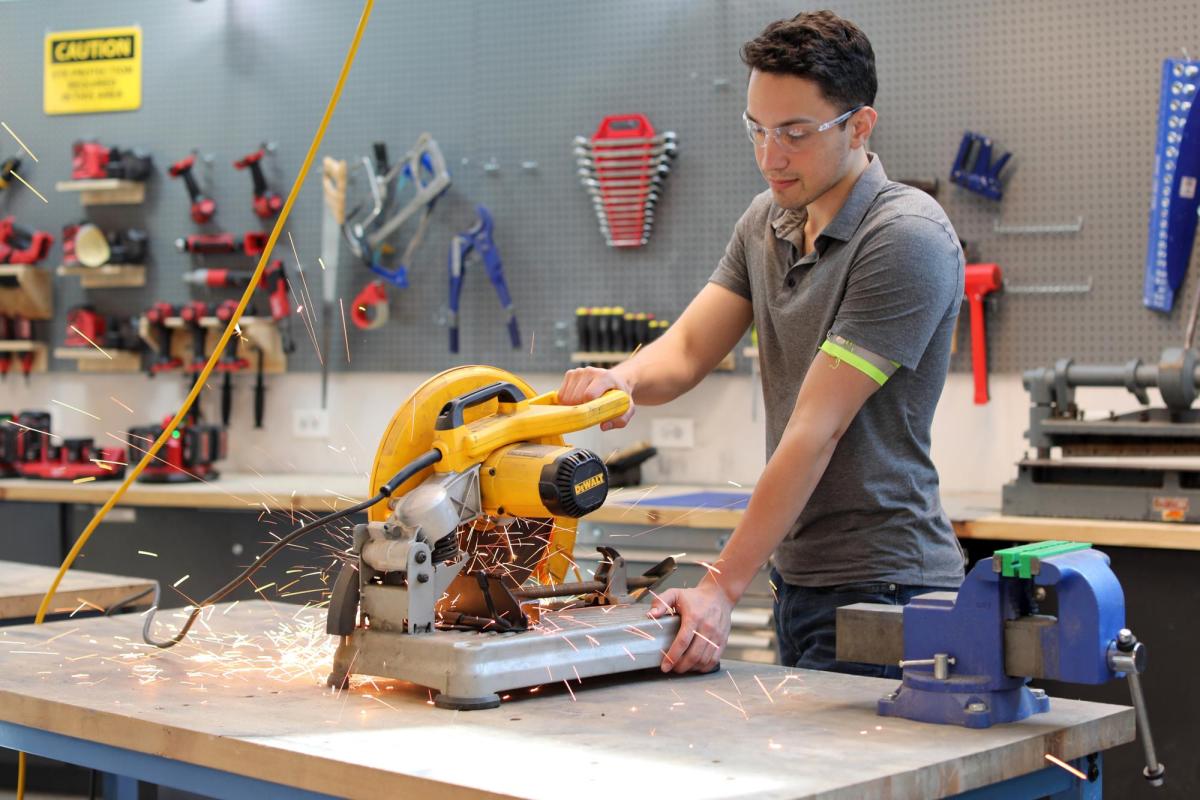 The Flowers Invention Studio has a variety of tools and equipment for class, research, and personal projects.
CREATE-X
The CREATE-X Initiative was created in 2014, and since then has helped launch more than 400 startups with a combined valuation of nearly $2 billion. Intended for undergraduate students, there are three programs within the initiative that provide students with mentorship, guidance, and resources to launch their ideas off the ground. 
Startup Lab: students learn about the process of evidence-based entrepreneurship, and how to systematically vet ideas and validate market need. It is a 3-credit course and is open to all undergraduate students.
Idea to Prototype (I2P): students get faculty mentors, guidance, and seed funding to build functional prototypes of their ideas. Students get 3-6 undergraduate research credits.
Startup Launch: a summer program during which teams go from a developed idea or prototype to a fully launched startup. $20,000 in funding is provided to teams by an external investment fund.
Enterprise Innovation Institute (EI2)
The Enterprise Innovation Institute (EI2) is Georgia Tech's chief business outreach and economic development organization, and puts together over a dozen programs that aim to help students get their ideas into the world. Many of the programs below are affiliated with EI2.
Scheller College of Business
Business-minded engineers should take a look at a few of the programs offered by the Scheller College of Business. Their successful programs offer a unique perspective for College of Engineering students and just might give students an edge when it comes time for graduation.
Image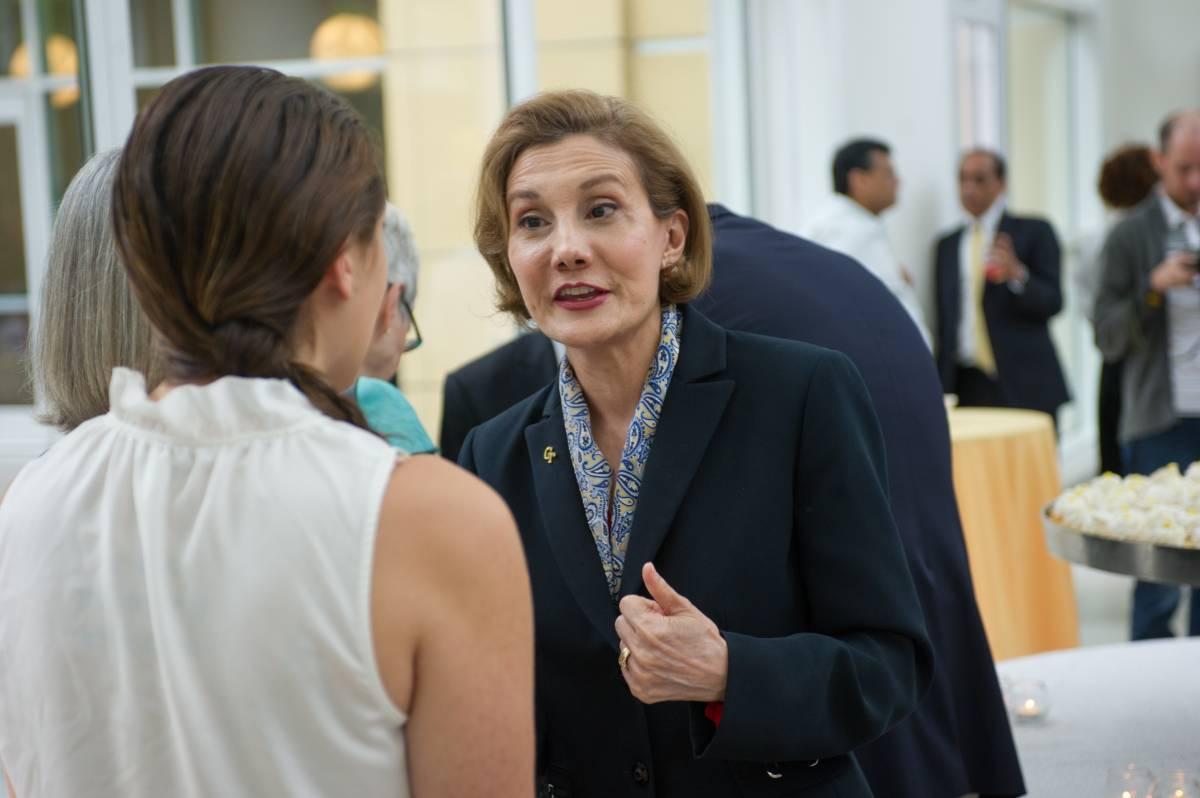 Ernie Scheller, Jr. birthday event at the Scheller College of Business
Image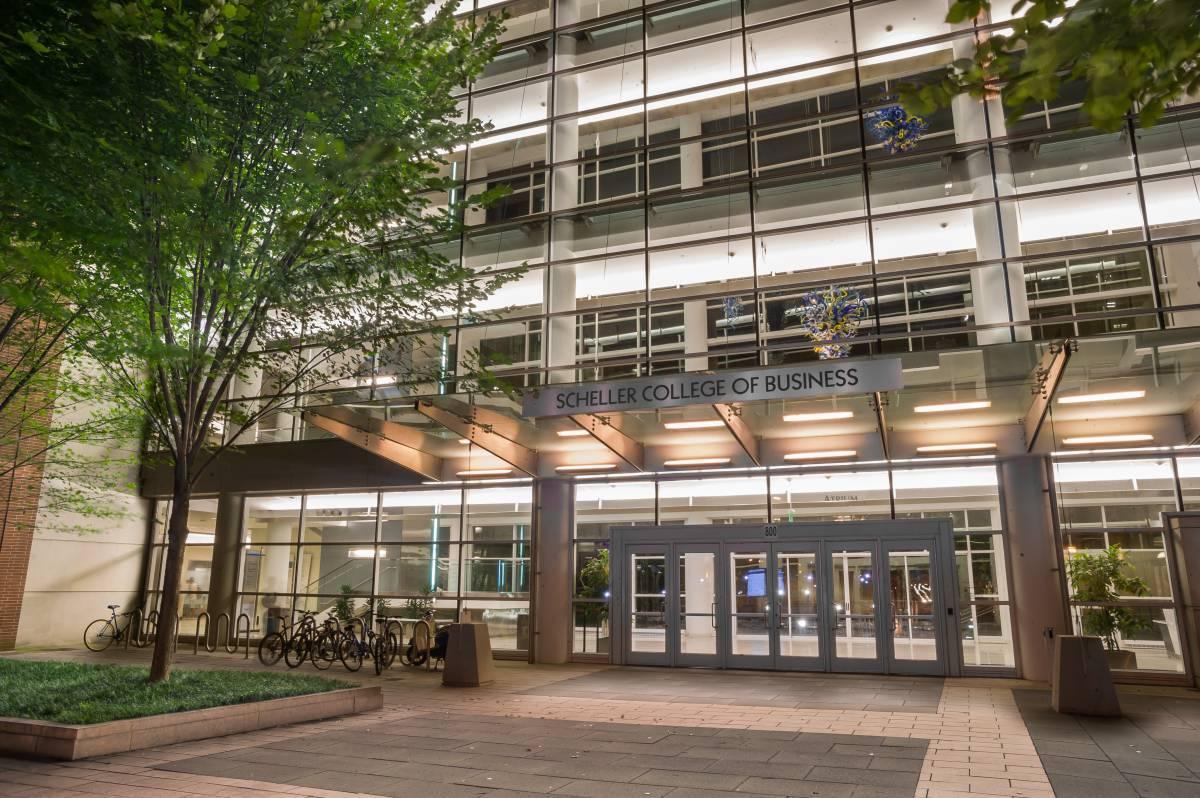 Accuity Brands Plaza, Scheller College of Business.
Tech Square
Many potential students hear about Technology Square, which is often praised as a gateway between Midtown and campus, while being an almost mythical place for entrepreneurs to get mentorship and seed funding. Technology incubators— such as Engage, which is a venture fund supported by 10 huge corporations like Home Depot, Delta Air Lines, and Panasonic— are common in the area.
Image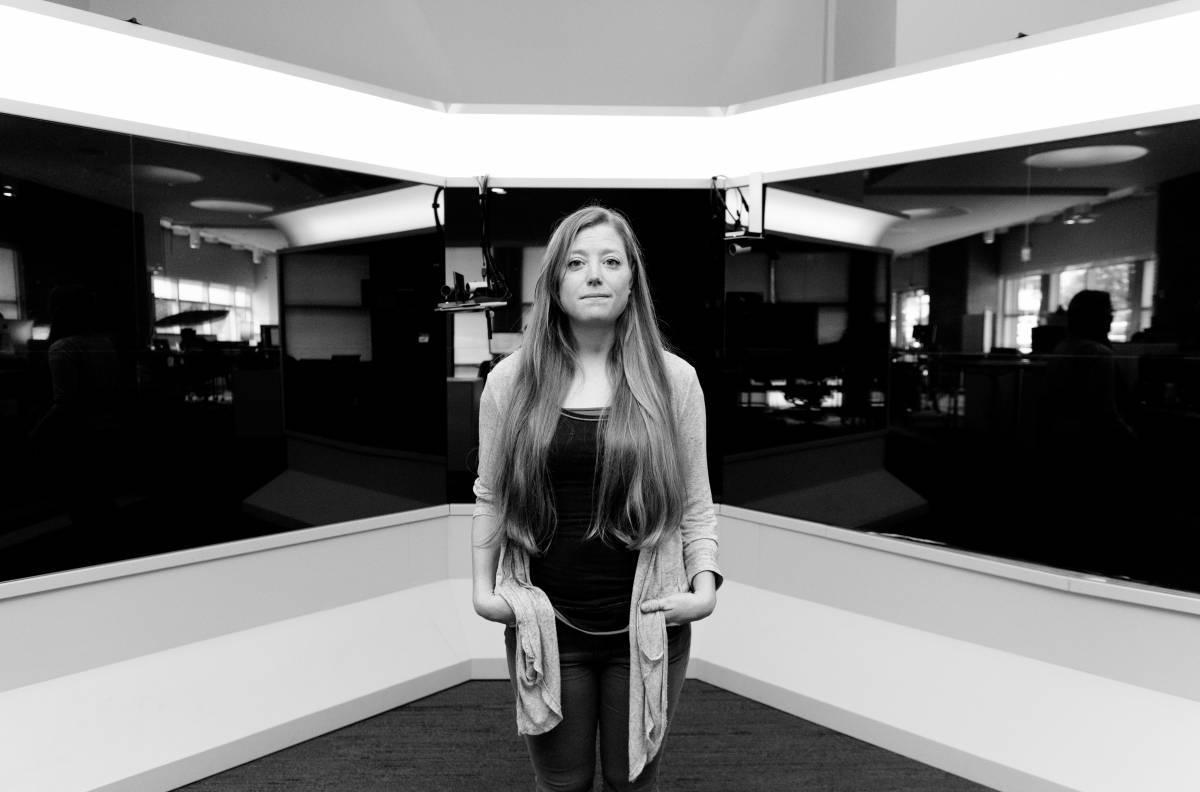 Ceara Byrne at the AT&T Foundry Innovation Center.
Image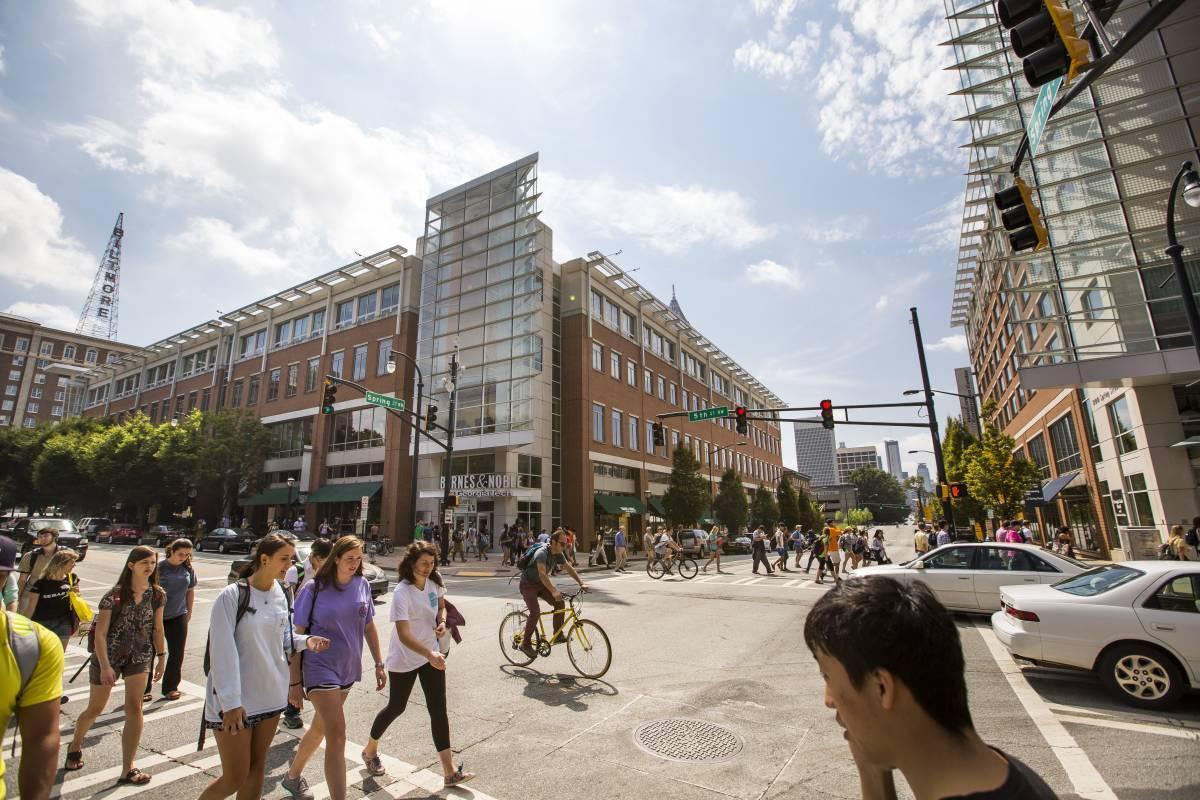 Technology Square at Georgia Tech.