This interdisciplinary field integrates engineering and life sciences to support the prevention, diagnosis, and treatment of disease. Biomedical engineers often serve as integrators in multidisciplinary teams of engineers, scientists, and healthcare professionals in the medical device and biotechnology industries, as well as at government regulatory agencies. Georgia Tech and Emory's program challenges students with practical, hands-on problem-solving and design experiences throughout the curriculum. Graduates of the program have the strong foundation necessary to address the complex healthcare challenges of the twenty-first century. The department is dedicated to improving health and well-being by creating medical breakthroughs driven by engineering innovation and translational research.
Blank Space (medium)
(text and background only visible when logged in)
Undergrad Degree Programs
Graduate Degree Programs
Image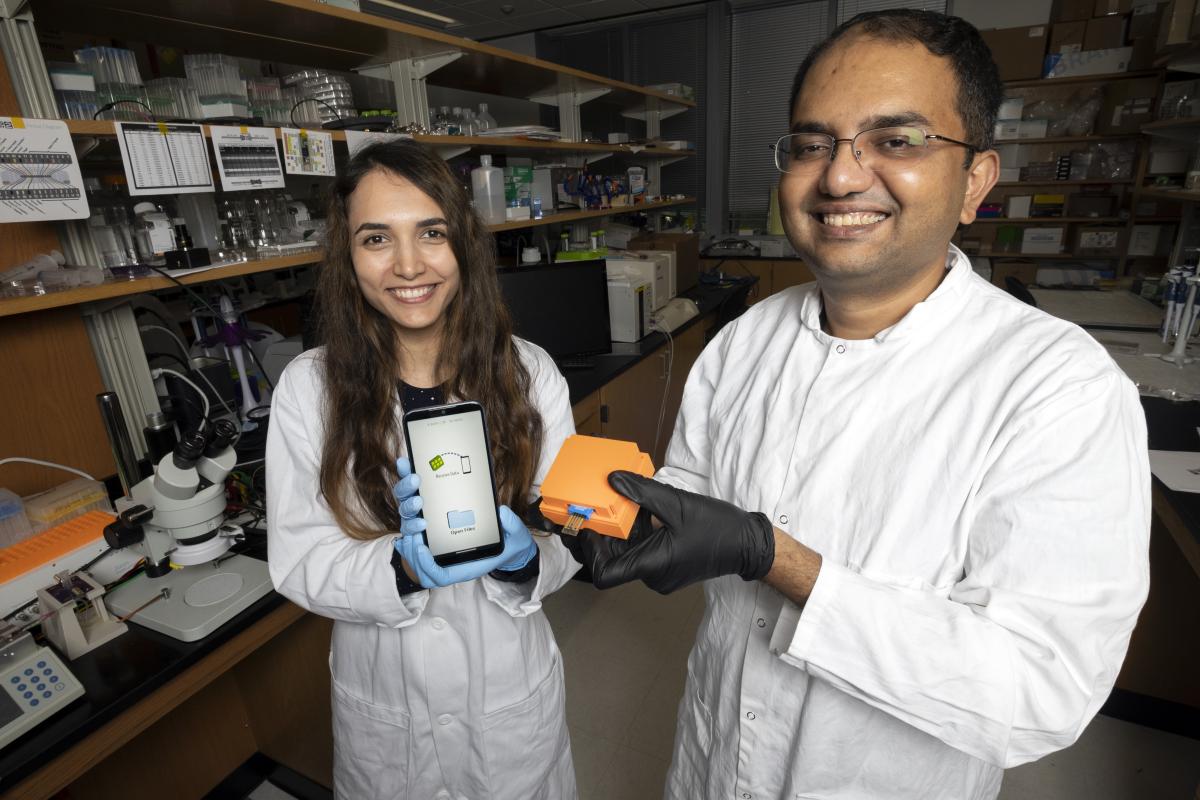 Postdoctoral fellow Neda Rafat and Assistant Professor Aniruddh Sarkar with the Bluetooth reader and smartphone app their team developed to display test results from a new electronic Covid-19 test chip.
Image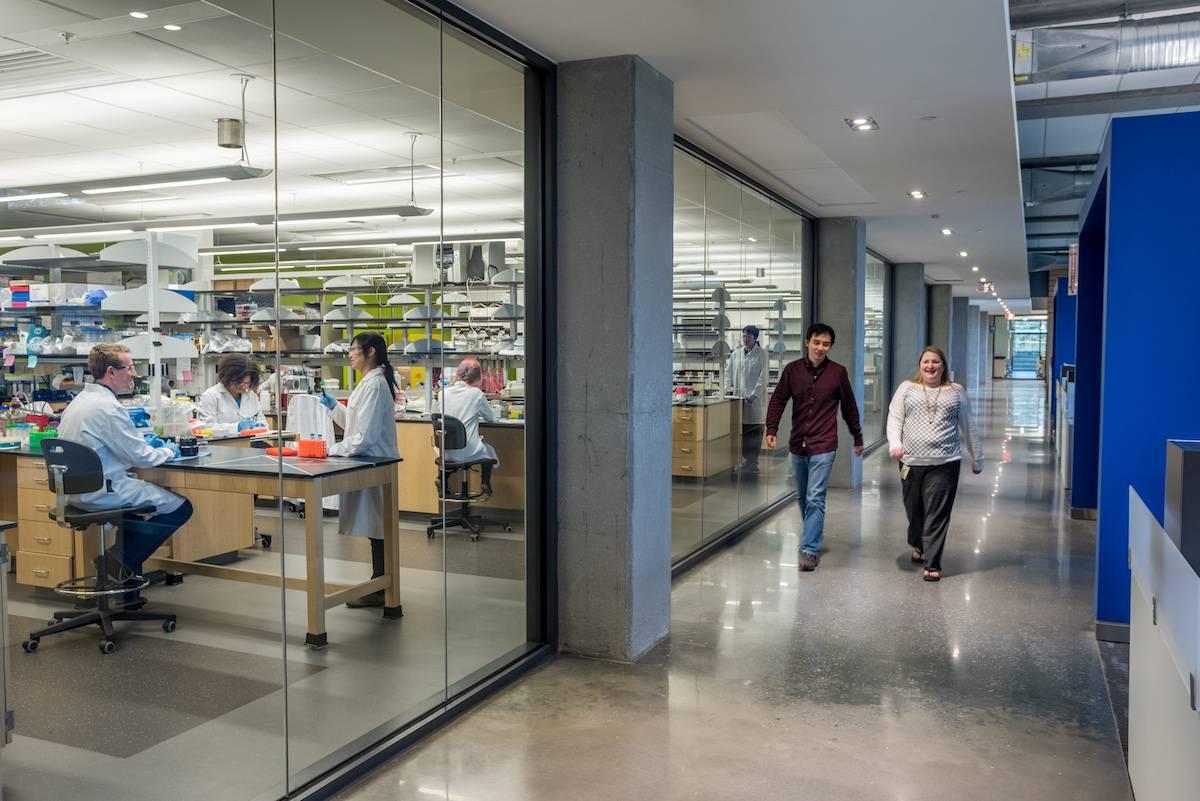 Faculty and staff work alongside each other in lab and office space.
Image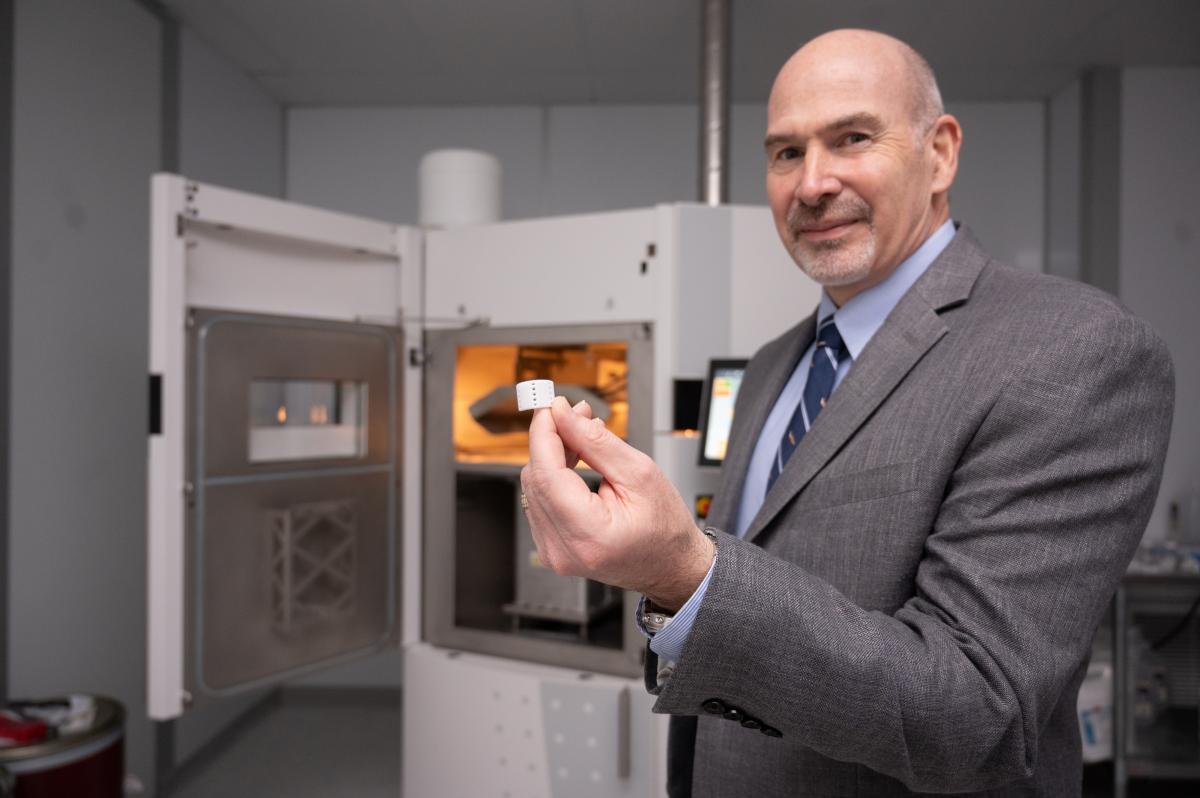 Scott Hollister and his colleagues have designed a lifesaving 3D-printed airway splint that has been used to successfully treat a previously untreatable condition in newborns.