The School of Civil and Environmental Engineering prepares people who will invent the technologies of the future and create solutions to challenges we haven't even imagined yet. Established in 1898, the School is now among the largest civil and environmental engineering programs in the country. Students on the civil track train to tackle projects like roads and bridges, sure, but they also work on technologies for green buildings, strategies that help us recover from disasters, and projects to alleviate poverty. Environmental engineers may focus on issues like clean drinking water, air-quality monitoring and pollution controls. 
Blank Space (medium)
(text and background only visible when logged in)
Undergrad Degree Programs
Graduate Degree Programs
Image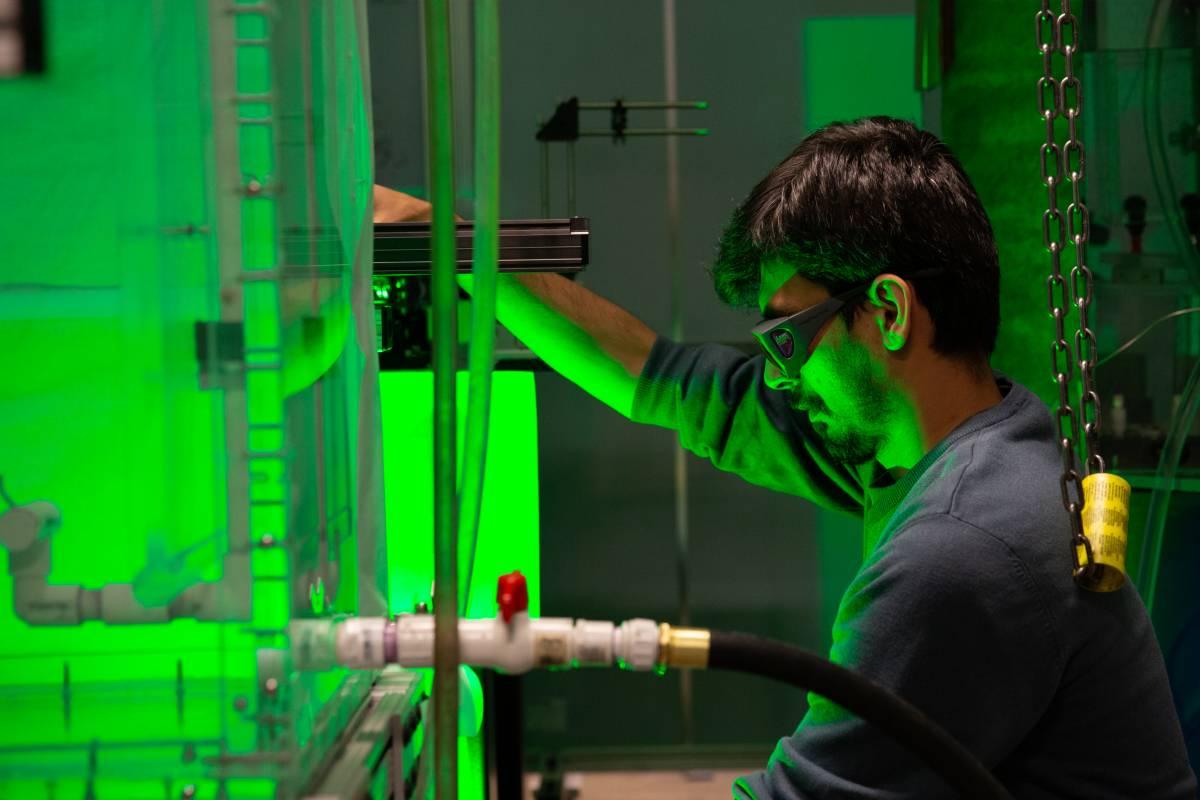 A holding tank in the hydro lab is used to study glacial melt.
Image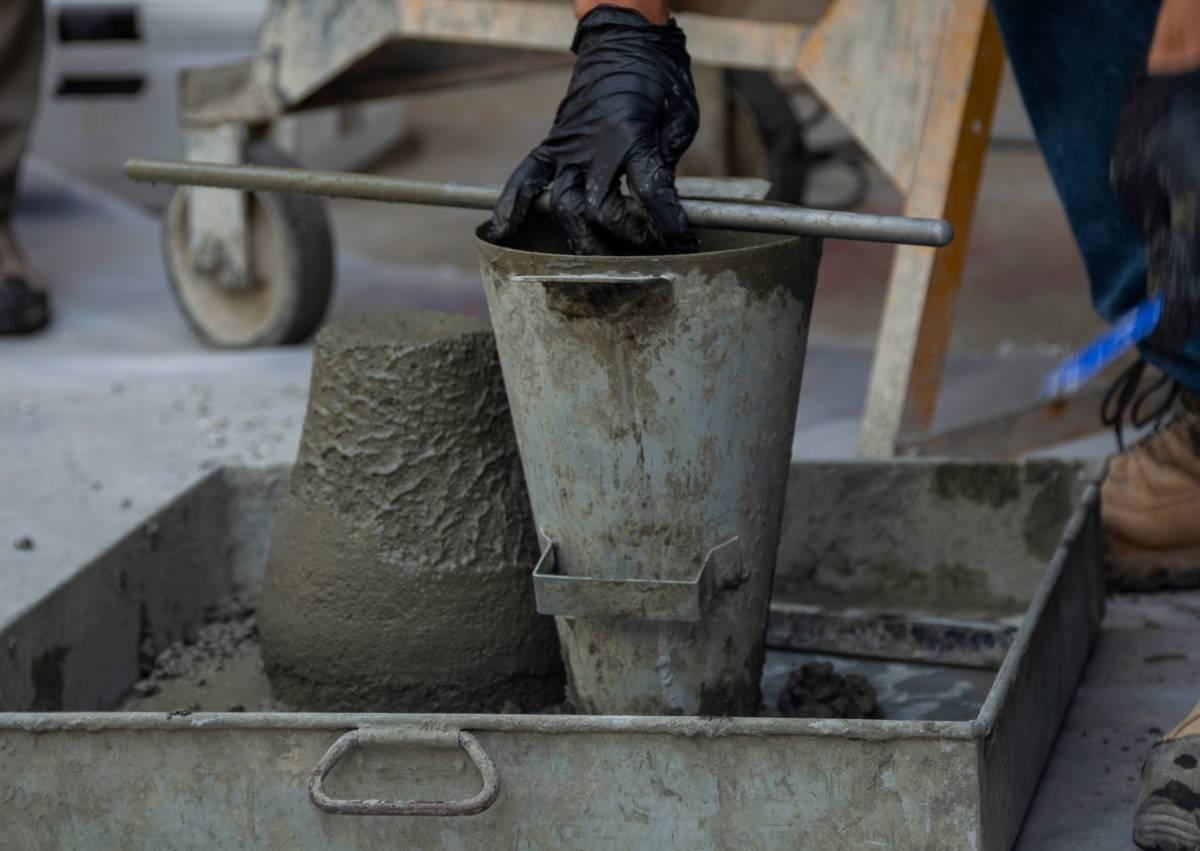 Senior civil engineering students mix, test, and cast concrete cylinders.
Image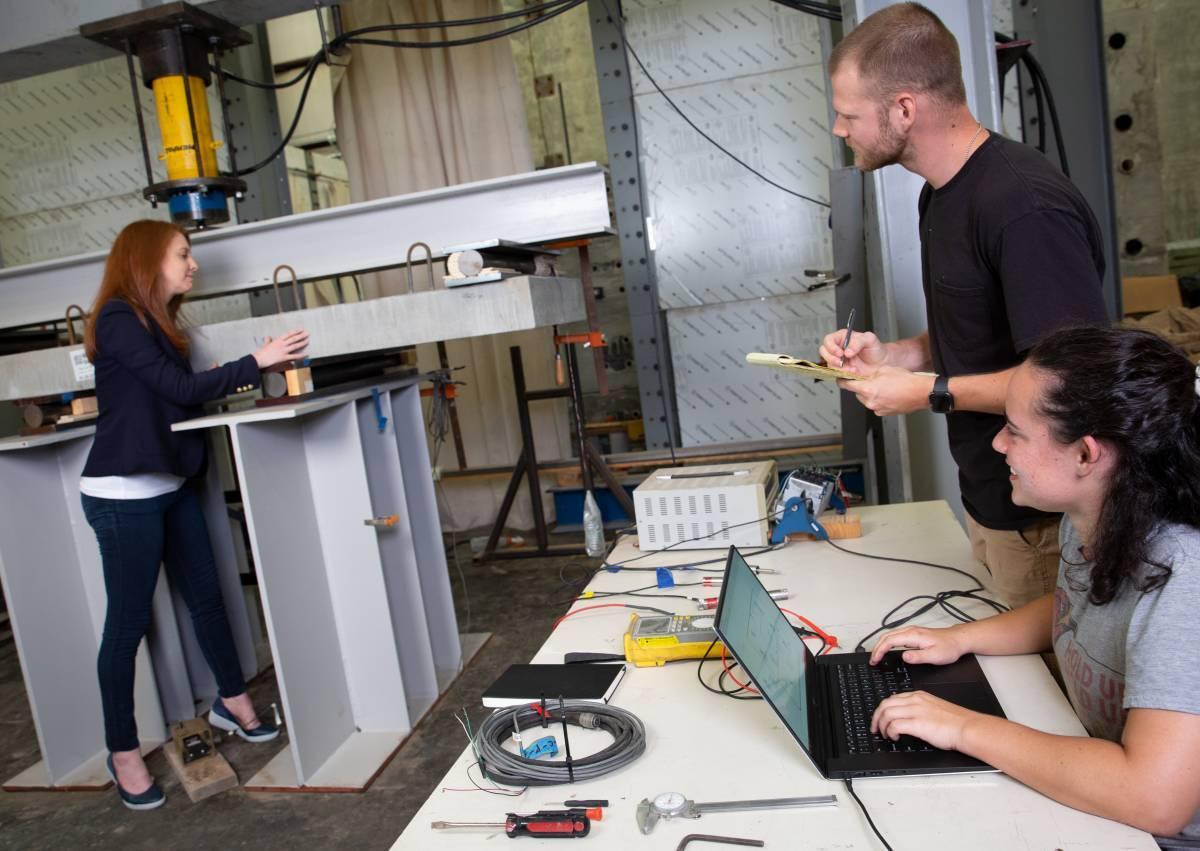 Lauren Stewart and her students in the Structural Engineering and Materials Laboratory.