Research partnerships are key to the growth of the College of Engineering, both locally and nationally. Partnering with peer institutions, corporations and government entities is critical to the success of the College. Our partnerships with Emory University for biomedical engineering and Children's Healthcare of Atlanta offer the opportunity to make an impact on health and medicine.  
National Laboratories
The College partners with many national laboratories, where students go on to work after graduation.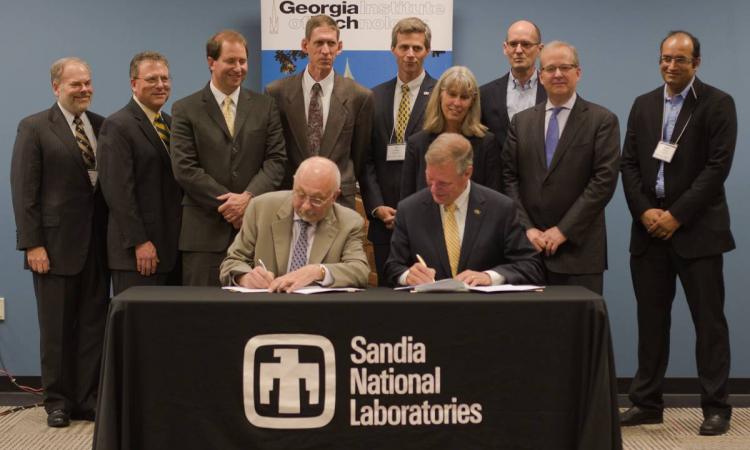 Sandia Laboratories plays a large role at the College. Georgia Tech and Sandia have long-standing collaborative relationships with Sandia in many areas, including computer science and advanced computer architectures, energy systems, manufacturing and materials science. Many Georgia Tech students and faculty spend time at Sandia, while Sandia counts many Georgia Tech graduates among its staff members.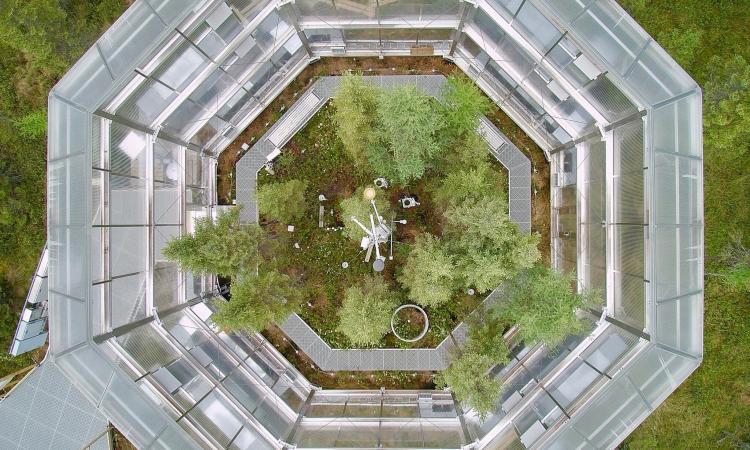 Georgia Institute of Technology is one of the core partner universities associated with Oak Ridge National Laboratory. This relationship allows Georgia Tech faculty, postdoctoral fellows and students the opportunity to take advantage of the ORNL facilities, and collaborate with researchers at Oak Ridge.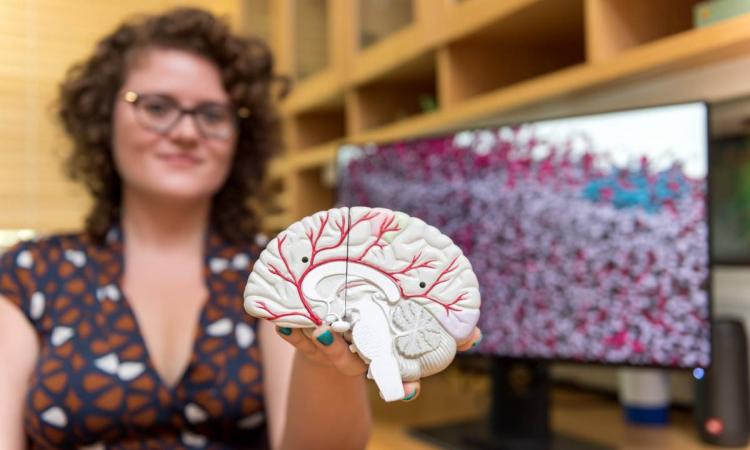 The public-private partnership between Emory University and Georgia Institute of Technology, the state's only two member schools of the prestigious Association of American Universities, models a new efficiency emerging in higher education, as schools focus on core strengths and collaborate with complementary institutions to maximize resources and expertise. 
Emory and Georgia Tech are members of the Georgia Research Alliance, a government-industry-academic partnership. The two schools have recruited more than 32 GRA Eminent Scholars and leveraged GRA support to attract joint federal funding in infectious diseases, vaccines, nanotechnology, cancer, cardiology and pediatrics.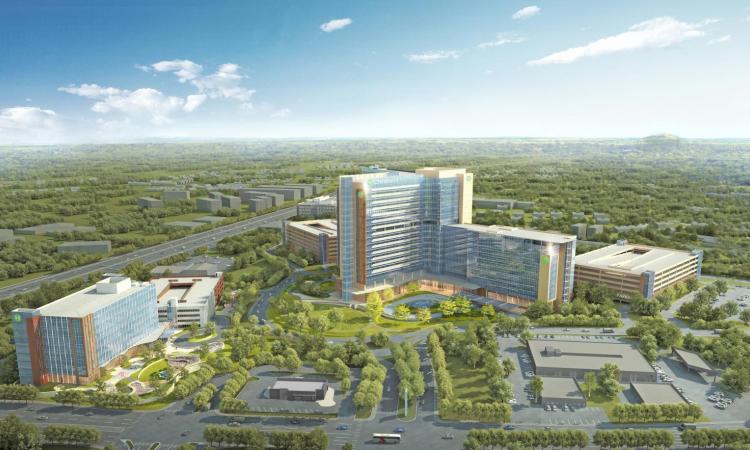 The Pediatric Technology Center (PTC) brings clinical experts together with Georgia Tech scientists and engineers to develop technological solutions to problems in the health and care of children. The PTC provides extraordinary opportunities for interdisciplinary collaboration in pediatrics, creating breakthrough discoveries that often can only be found at the intersection of multiple disciplines. These collaborations also allow us to bring discoveries to the clinic and the bedside, thereby enhancing the lives of children and young adults.
Partner Research Centers
The College has a consistent track record of working with other institutions to build elite centers sponsored by NSF, where cutting-edge research is conducted. These centers include: 
Packaging Research Center
The Packaging Research Center (PRC) provides a comprehensive, cross-disciplinary and multi-functional focus on the packaging issues associated with next-generation electronic systems. 
MC3M
The Marcus Center for Therapeutic Cell Characterization and Manufacturing (MC3M). The new center, the first of its kind in the United States, will develop processes and techniques for ensuring the consistent, low-cost, large-scale manufacture of high-quality living cells used in cell-based therapies.
Center for Behavioral Neuroscience
The Center for Behavioral Neuroscience (CBN) is an award-winning, interdisciplinary research consortium composed of more than 150 neuroscientists. The center is sponsored by NSF. 
EBICS 
The mission of the Center for Emergent Behaviors of Integrated Cellular Systems (EBICS) is to create a new scientific discipline for building living, multi-cellular machines that solve real world problems in health, security, and the environment. It is NSF funded and participants include MIT, University of Illinois at Urbana-Champaign, City College of New York, Morehouse College, University of California-Merced, Boston University, Gladstone Institutes, Princeton University, Tufts University and University of Georgia. 
Center for Chemical Evolution
The scientific objective of the Center for Chemical Evolution is to demonstrate small molecules within a model inventory of prebiotic chemistry can self-assemble into polymers that resemble RNA and proteins. 
National Nanotechnology Infrastructure Network
NSF-sponsored, National Nanotechnology Infrastructure Network (NNIN) hosts National Nanotechnology Coordinated Infrastructure sites to provide researchers from academia, small and large companies, and government with access to university user facilities with leading-edge fabrication and characterization tools, instrumentation, and expertise within all disciplines of nanoscale science, engineering and technology.
National Nanotechnology Coordinated Infrastructure
Created in 2000, National Nanotechnology Coordinated Infrastructure (NNCI) coordinates the nanoscale research and development activity of more than 20 federal agencies, is the importance of user facilities and networks as part of a robust infrastructure and tool set. 
Image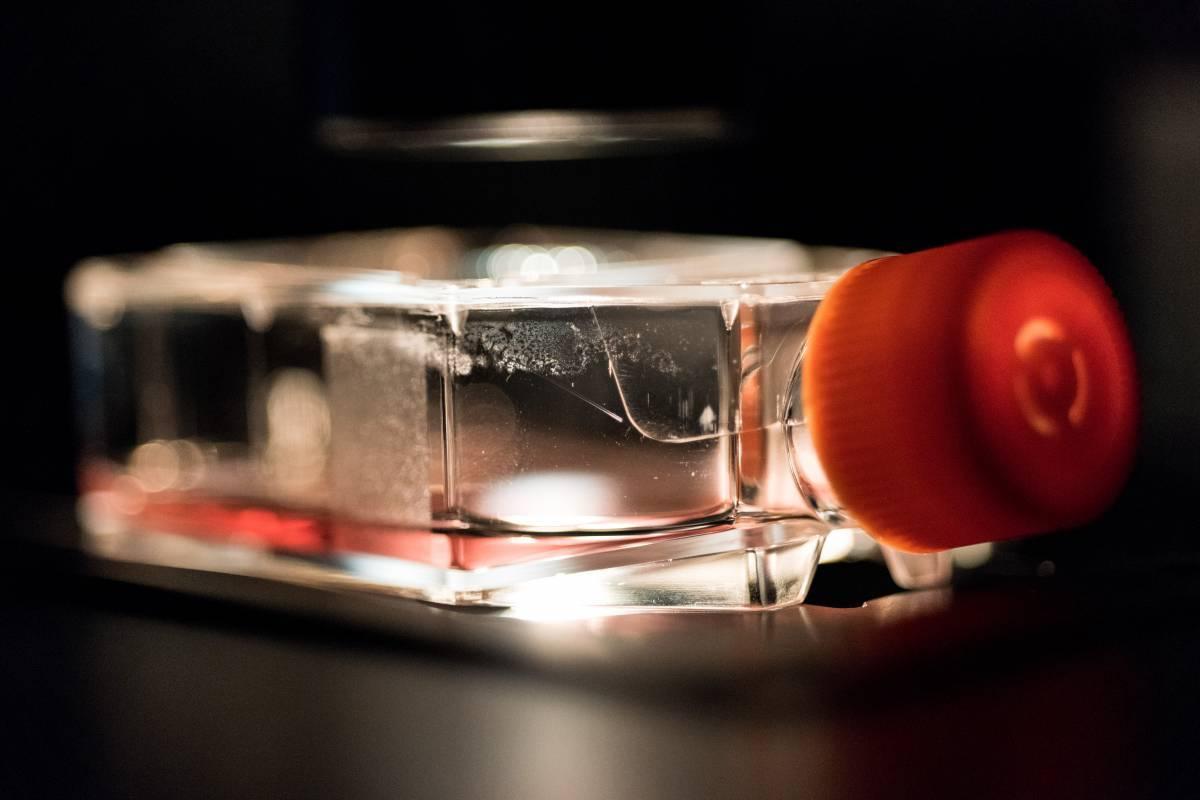 Image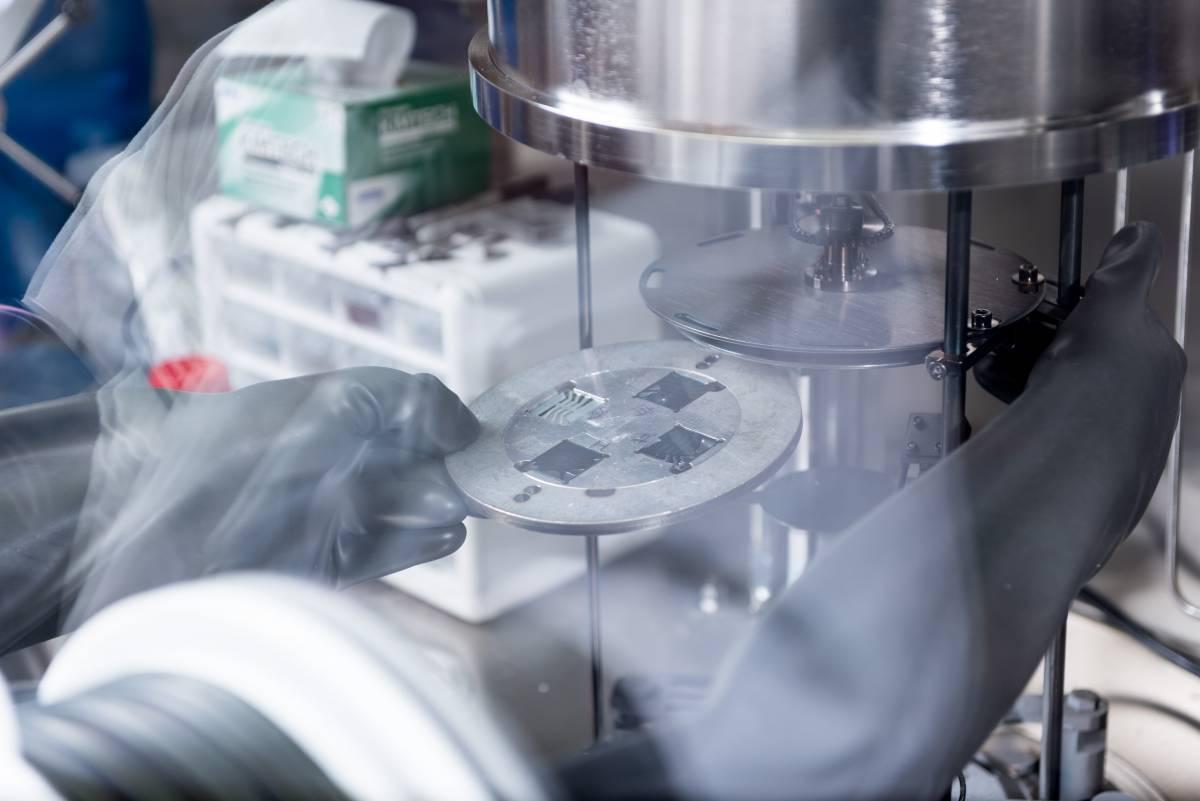 Institute for Materials (IMat), Georgia Tech Polymer Network (GTPN); Molecular Science and Engineering (MoSE) Building.