The Guggenheim School of Aerospace Engineering boasts one of the oldest and largest aerospace programs in the country. Whether you want to build and fly all types of aircraft or dream of going into space, the School's focus on problem-solving can propel you into a rewarding career with many top aerospace firms and government research labs. Students in this program learn the fundamentals of engineering sciences in addition to specialty areas, which include aerodynamics, aircraft and spacecraft structures, flight mechanics and control, avionics, propulsion, and the design of aerospace systems.
Blank Space (medium)
(text and background only visible when logged in)
Undergrad Degree Programs
Graduate Degree Programs
Image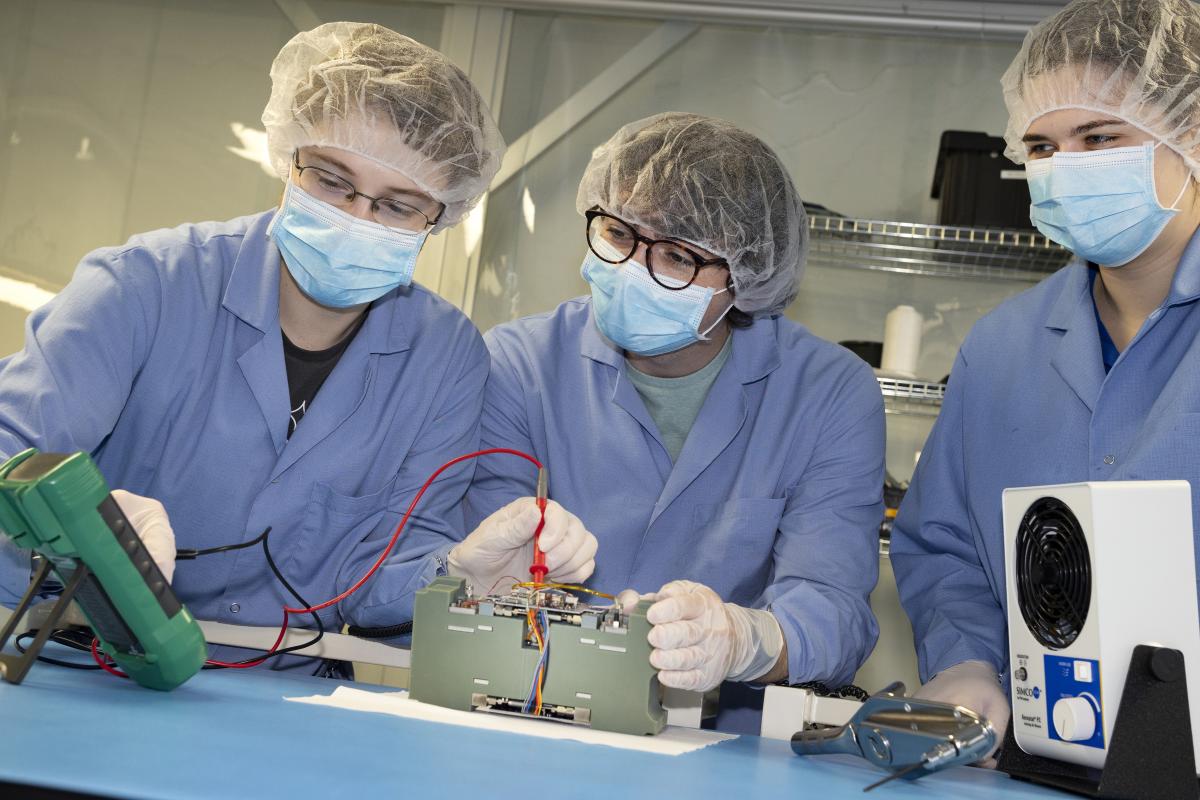 Students test a cubesat propulsion system developed in Professor Glenn Lightsey's lab. The satellite launched on NASA's Artemis I mission.
Image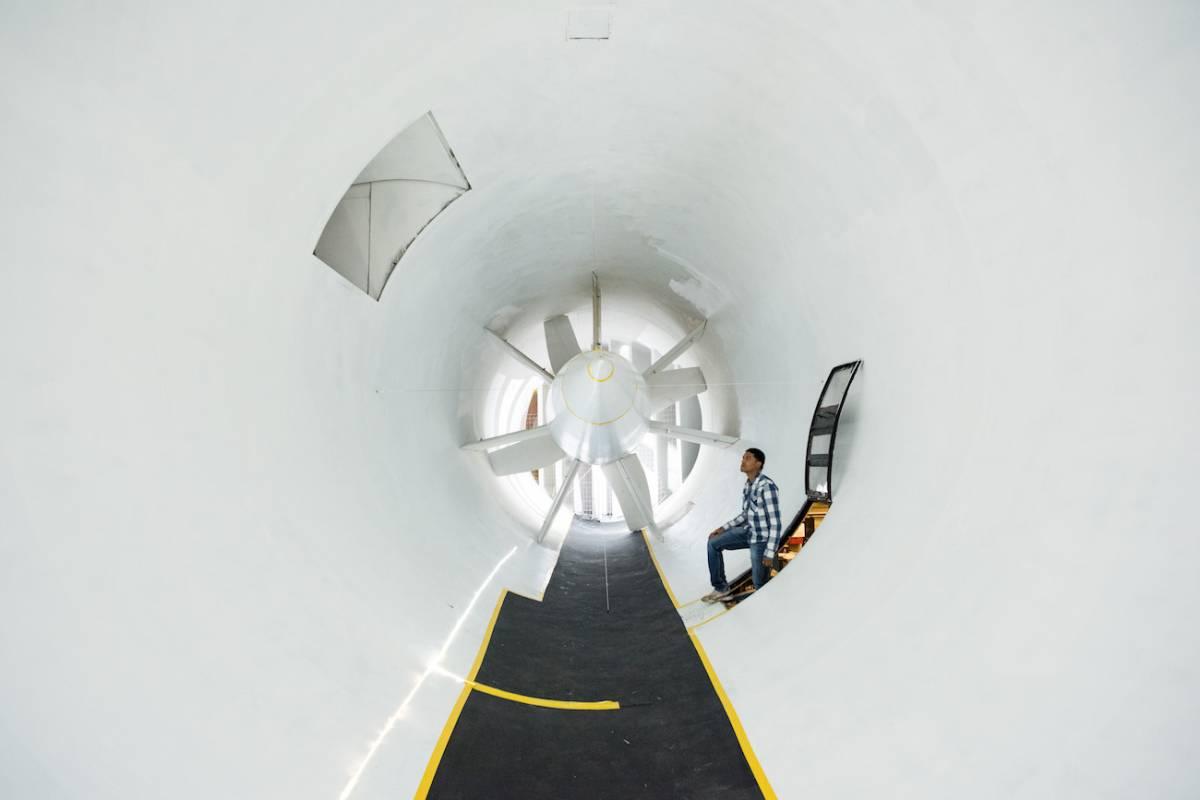 A student inspects the low-speed wind tunnel, a state-of-the-art facility for experimental research.
Image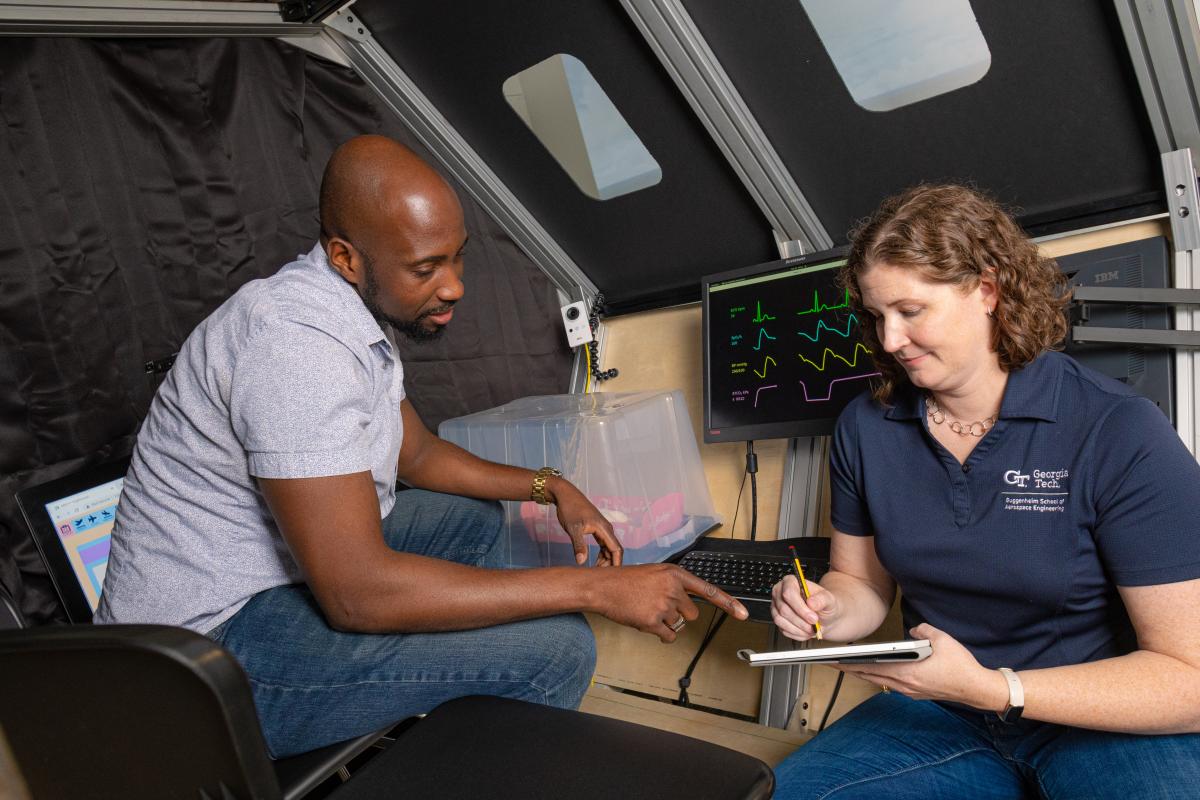 Ph.D. student Richard Agbeyibor and Professor Karen Feigh gather data from a medevac simulator.