When employers see Georgia Tech on their resume, they know that the candidate not only has impeccable academic knowledge, but that he or she also has the skills and experience to handle real-world challenges.
Georgia Tech's Co-op and Internship programs, as well as internships students get on their own, are key ways for students to build professional skills and put into practice what they have learned in class.
Co-Op Program
The Georgia Tech Undergraduate Co-op Program is a five-year, academic program designed to complement a student's formal education with paid practical work experience directly related to the student's academic major. It is available in all engineering majors. Co-ops give students the opportunity to combine the theories learned in class with paid practical experience related to their major. Students have the opportunity to develop the work skills that most companies look for in the graduates they hire.
Co-ops alternate semesters of on-campus study with semesters of full-time employment through their junior year, then continue in school through their senior year. Co-op participants are classified as full-time students during each term, regardless of whether they are attending classes on campus or working full-time.
"As a hiring manager, my impressions of people from Georgia Tech is that you don't even need to worry about whether they are good or not. They are ready to grow and work hard. They are the total package engineer with their heads in the right place."
Blank Space (small)
(text and background only visible when logged in)
Program Benefits
Having an early opportunity to confirm your choice of major.
Gaining major-related work experience prior to graduation through growth with an employer.
Increasing understanding of classroom theory through practical experience.
Earning the cooperative plan diploma, highly valued by employers.
Enhancing marketability to employers upon graduation.
Blank Space (medium)
(text and background only visible when logged in)
Internships
An internship is a work experience related to a student's major and/or career interest that takes place during a semester. Internships are extremely valuable for students to see how engineering theories studied are applied in real life. Typically, students participate in projects or work alongside practicing professionals as they tackle special day-to day challenges.
The duties assigned to students as interns depend on the area of engineering specialization, but employers know that Georgia Tech students are good for much more than just getting coffee.
Image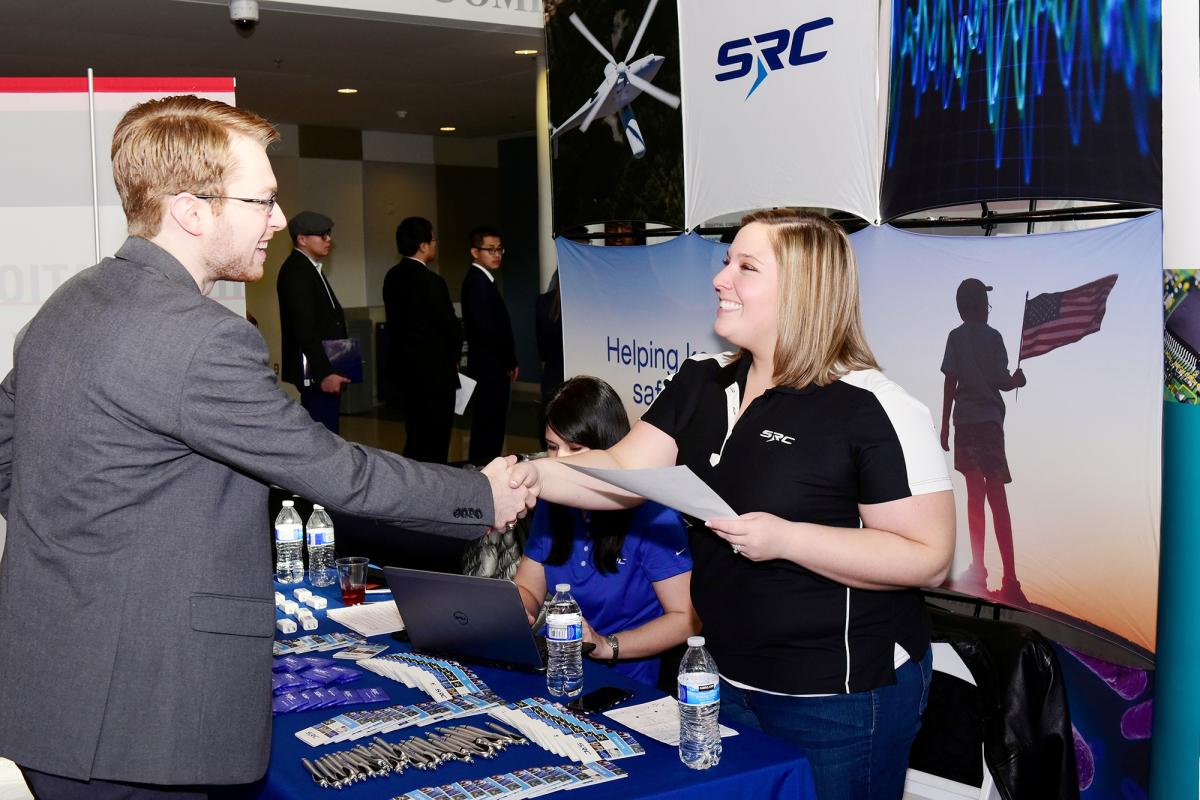 Students have the opportunity to meet with potential employers at campus career fairs.
A civil engineering intern may work with CAD drafting or specification writing, or road/bridge construction inspection, or engineering design work such as urban design.
Mechanical engineering interns may assist in the design of mechanical systems such as air conditioning, heating, or plumbing systems.
Chemical engineering interns may work in a chemical technology laboratory carrying out analysis.
Internships give students real world experience in a professional job setting, networking opportunities that significantly increase their ability to get jobs after graduation, and explore potential careers. Employers seek engineering students with related job experience and use their internship programs to recruit entry-level talent.
Blank Space (medium)
(text and background only visible when logged in)