Whether you want to cure diseases, build computers or make cities more sustainable, you'll find a program to fit you at the College of Engineering. Our undergraduates can choose from the 11 top-ranked majors listed below, but part of what makes our programs so valuable is that your education won't be confined to the classroom.
Why choose Georgia Tech's College of Engineering?
Over half of Georgia Tech students have been abroad with us by the time they graduate, and we encourage undergraduates to build their resumes through research, internships and co-ops. Some of our engineers are even thriving as founders and executives of their own companies before they walk across that stage. Here on campus, you can pick from hundreds of student clubs and intramural sports teams. Or, just spend some time hanging out in Atlanta, the diverse metropolis we love to call home.
When you graduate, you'll be more than ready for any career path you choose, and you'll have a degree recognized and respected by top employers around the world. The median starting salary for a Georgia Tech graduate is about $71,000.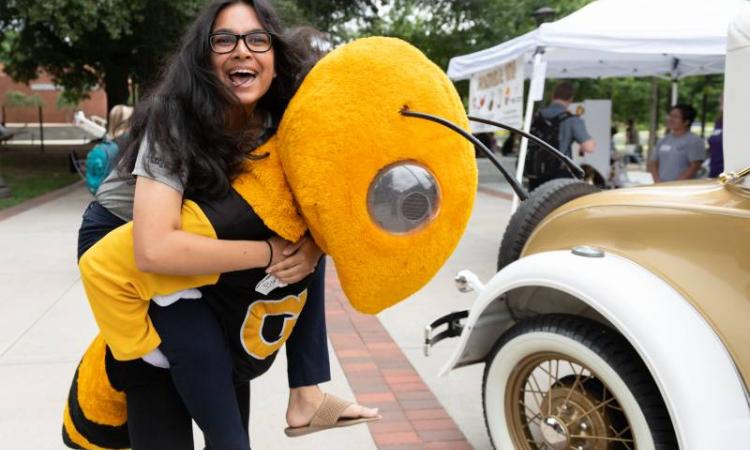 Ready to Apply?
Want to get started? If you're ready to apply, take the time to check out the Georgia Tech Admissions site. Both the Common Application and the Coalition application are accepted.
College of Engineering's Offered Degrees
The College's undergraduate programs build a foundation in engineering principles. Nearly a dozen degrees are offered across the College's eight schools, and students are encouraged to collaborate across disciplines and apply their skills to real-world problems. Whether they want to find jobs or get advanced degrees, graduates leave the College with both the knowledge and practical experience they need.
How much will it cost?
Georgia Tech offers its students excellent returns on their investments, and the Institute awards undergraduates more than $105 million in need and merit-based aid. Additionally, many of our in-state students are eligible for the Hope and Zell Miller merit scholarships. If you are accepted to Tech, advisors in the Office of Scholarships and Financial Aid (OSFA) will work with you to make your degree attainable. A good place to explore your options, determine what aid you're eligible for, and learn how to apply for aid is OSFA's step-by-step guides.
Visit Georgia Tech
Interested in seeing more of Georgia Tech's campus? Admissions offers in-person and virtual campus tours, information sessions, and more. You can also join engineering undergrads Andy and Emily on a virtual tour of some of our engineering labs and makerspaces.
Image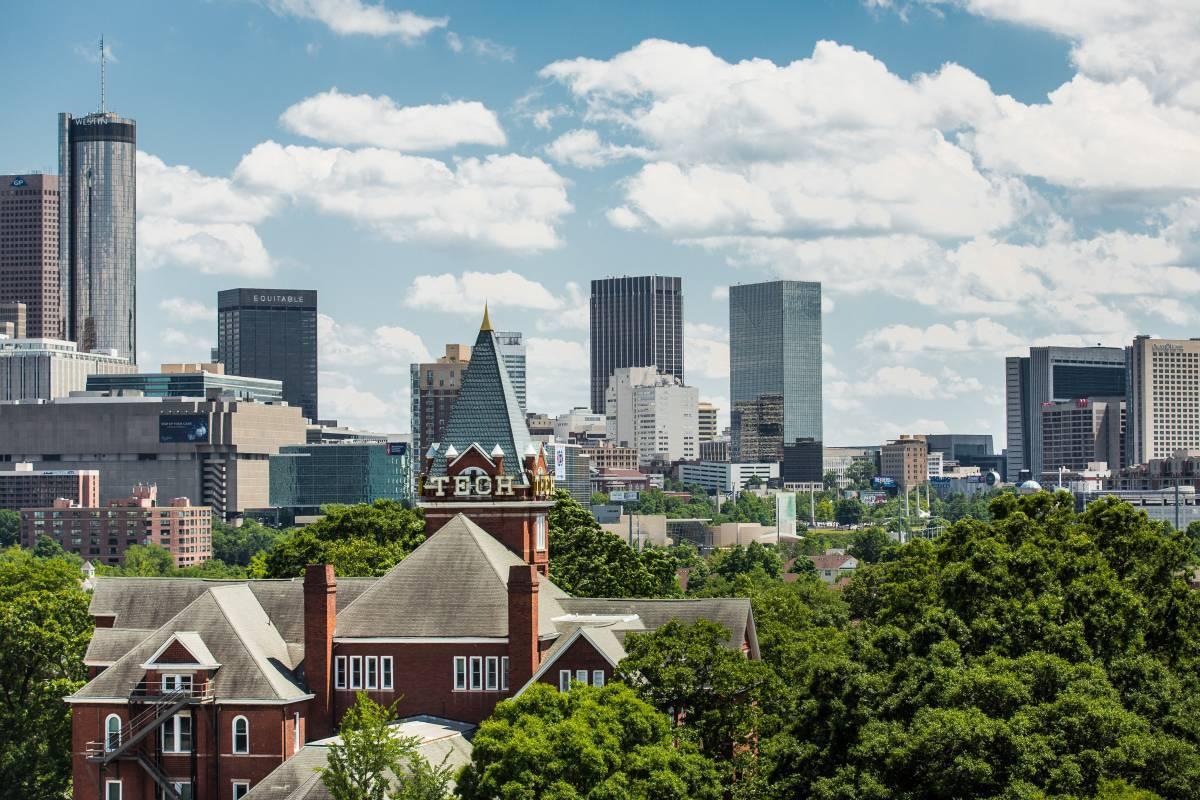 Tech Tower overlooking gorgeous downtown Atlanta, Georgia.
Blank Space (small)
(text and background only visible when logged in)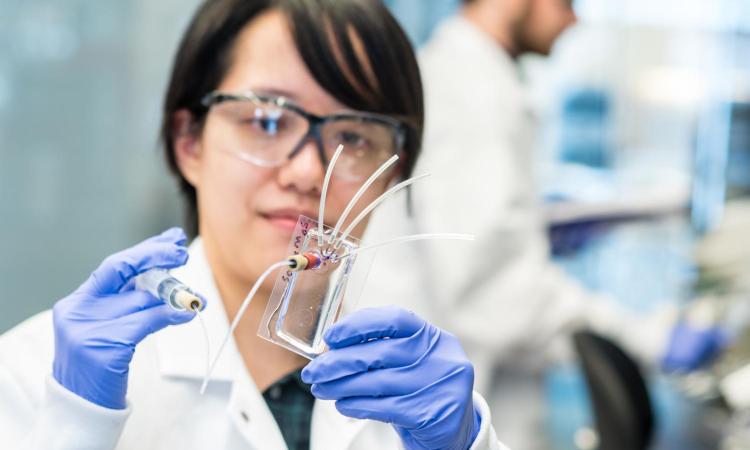 Research
Many of the College's undergraduates find it easy to get involved in research. For any interest or passion, there is likely a lab happy to accept you and faculty excited to mentor you. Georgia Tech prides itself on far-reaching, ground-breaking, and interdisciplinary research. Undergraduates are encouraged to contribute to a lab and make their own discoveries.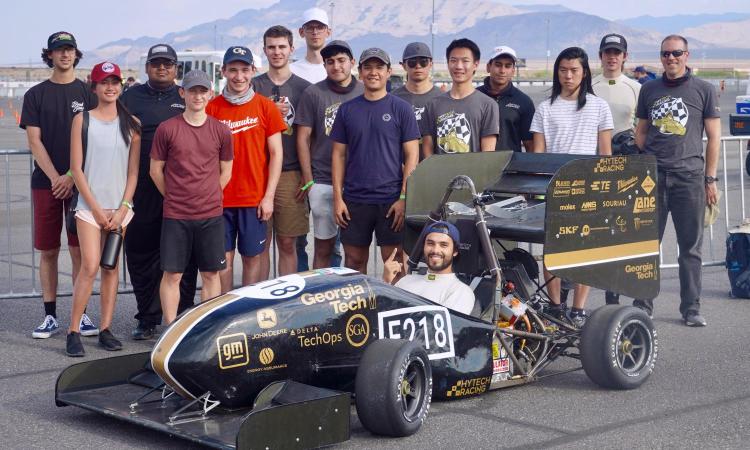 Student Organizations
From the Student Government Association to the skydiving club, from Women In Engineering to Robojackets, there is a professional or extracurricular organization to suit the interests of any student. The numerous student-led and student-focused clubs and societies are great for building a resume, and even better for building a community.
Blank Space (medium)
(text and background only visible when logged in)