Visit the College of Engineering
Each of our eight engineering schools hosts in-person tours and information sessions throughout the year. 

There are also options to watch recorded or live info sessions online.
Visit Georgia Tech
The Office of Admission offers several in-person and virtual visit options for prospective high school and transfer students.

These opportunities are offered to to help you learn everything about Georgia Tech and the college admission process.
 
Image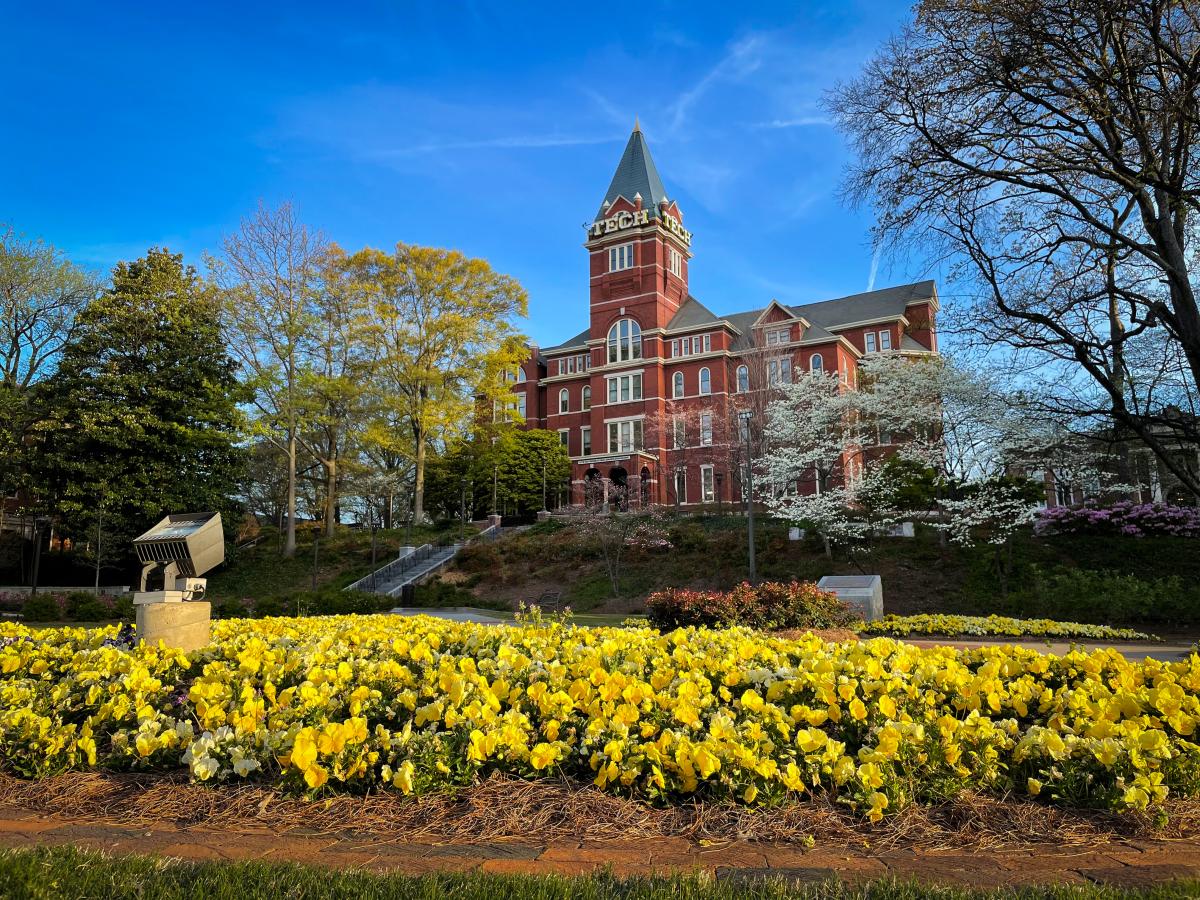 Take a Virtual Tour of the College
Join engineering students Andy and Emily on a virtual tour of the College of Engineering. They'll give you a behind-the-scenes look at engineering labs and student makerspaces.

You can view the full-length tour below or scroll down to find a particular area on campus that you want to see. Enjoy your tour!  
Student Competition Center
Take an in-depth tour inside the Student Competition Center at Georgia Tech where student teams including RoboJackets, GT Motorsports, GT Off-Road, HyTech Racing, EcoCAR, GT Solar Racing, and Wreck Racing build their projects! Any student at Georgia Tech can join these teams. The only problem is deciding which team to join!  
Interdisciplinary Design Commons
Get a glimpse of the Interdisciplinary Design Commons (IDC) at Georgia Tech! The IDC is a 15,000-square-foot, state-of-the-art makerspace that is located in the rotunda of the Van Leer Building, right in the heart of Georgia Tech's campus. Catering specifically to electronics and computer engineering design and innovation, it represents the largest makerspace of its kind in the nation. The IDC offers students of all majors a hands-on learning environment where they can work together to solve technology design challenges. The space features a woodshop, 3D printers, laser cutters, a plasma cutter, function generators, power supplies, soldering irons, computers, and embedded systems equipment.
Flowers Invention Studio
The Invention Studio is a student run organization located in the Flower's Invention Studio. We support ALL students, staff, and faculty in building their dream project, whether it's for research, personal or academic usage. Our tools are 100% free to use. 
NEST Lab
Get a quick Glimpse of the NanoEngineered Systems and Transport (NEST) Lab directed by Dr. Baratunde Cola at Georgia Tech. 
Autonomous and Connected Transportation Lab
Sit in the driver's seat of the new car simulator at the Autonomous and Connected Transportation Lab directed by Dr. Srinivas Peeta at Georgia Tech.
PoWeR Lab
Take a tour of the Physiology of Wearable Robotics Lab (PoWeR Lab) directed by Dr. Greg Sawicki at Georgia Tech.
Robotarium
Take a tour of the Robotarium at Georgia Tech! This was the first remote access robotics test bed that could be used by anyone in the world.
Wind tunnel
Take a tour of the closed-looped wind tunnel at Georgia Tech!
SMART Lab
Learn what research is conducted at the SMART lab directed by Dr. Nazanin Bassiri-Gharb at Georgia Tech.
Structural Engineering & Materials Lab
Get a glimpse of an experiment in the Structural Engineering & Materials Laboratory directed by Dr. Lauren Stewart at Georgia Tech.