Some students have been dreaming about attending Georgia Tech since they were young, and others have just heard about what the Institute might have to offer them. Students of all ages can experience a little slice of Georgia Tech no matter what age they are — there are a variety of different programs that occur throughout the year and are designed to help future engineers experience what it's like to be a Ramblin' Wreck.
Online Math Classes
Georgia Tech offers advanced mathematics students, in high schools across Georgia, the opportunity to take online classes while still in high school. Classes are held on campus, taught to Georgia Tech students, while being delivered via live video or internet feed to high school students in 51 classrooms across Georgia. 
Blank Space (medium)
(text and background only visible when logged in)
MOOCs
Georgia Tech's Massive Open Online Courses (MOOCs) are also free and available for anyone to take. A wide variety of course are offered, and there are options to earn a certificate in a subject as well.
Summer Programs from the College
TEC Camp
TEC Camp, offered by Georgia Tech's Women in Engineering, is a week-long summer camp designed to offer rising 7th and 8th graders an introduction to Technology, Engineering, and Computing. Jr. TEC Camp, a preview to TEC Camp, is a three-day program for rising 5th and 6th graders that aims to give girls an exciting introduction to the engineering world.
Blank Space (medium)
(text and background only visible when logged in)
NSLC Sessions
The National Student Leadership Conference (NSLC) invites outstanding high school students to explore labs, investigate technologies, and take on an engineering challenge. The College collaborates with the NSLC to host two two-week summer sessions.
Additional Programs at Tech
Image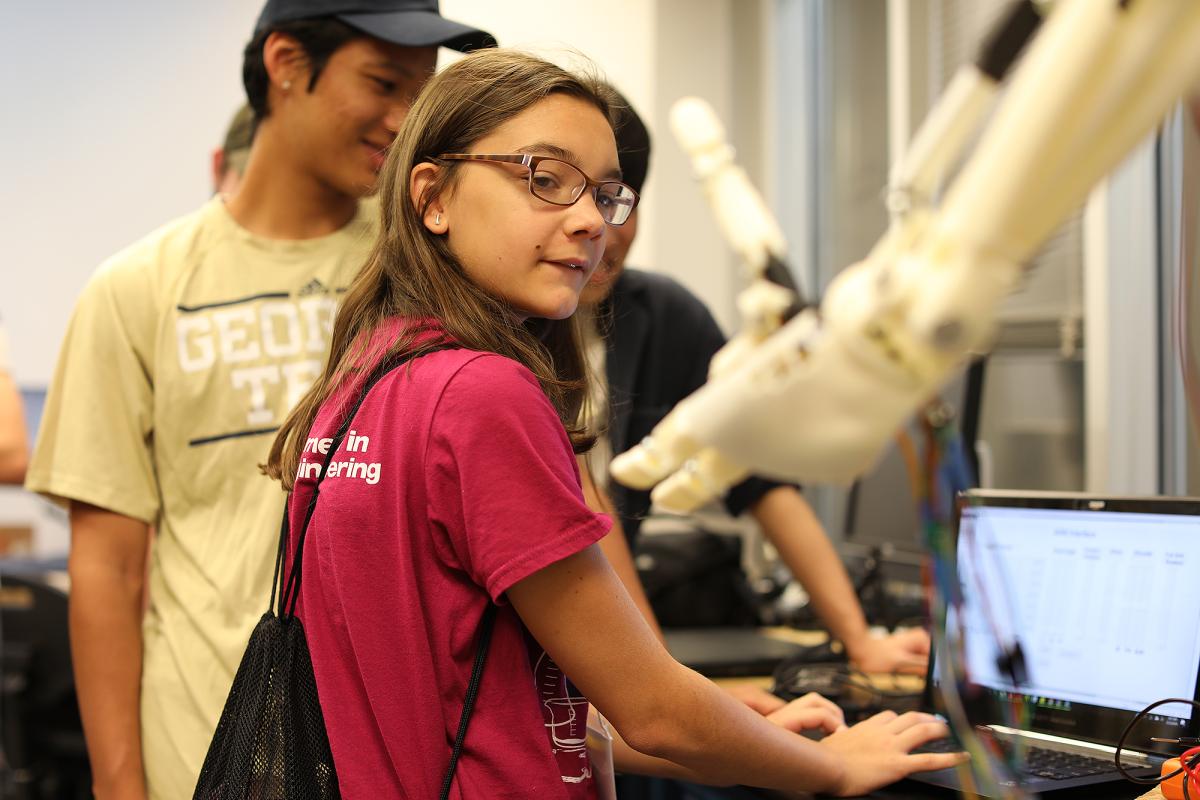 TEC campers visit campus lab spaces, including the Laboratory for Intelligent Decision and Autonomous Robots.
Image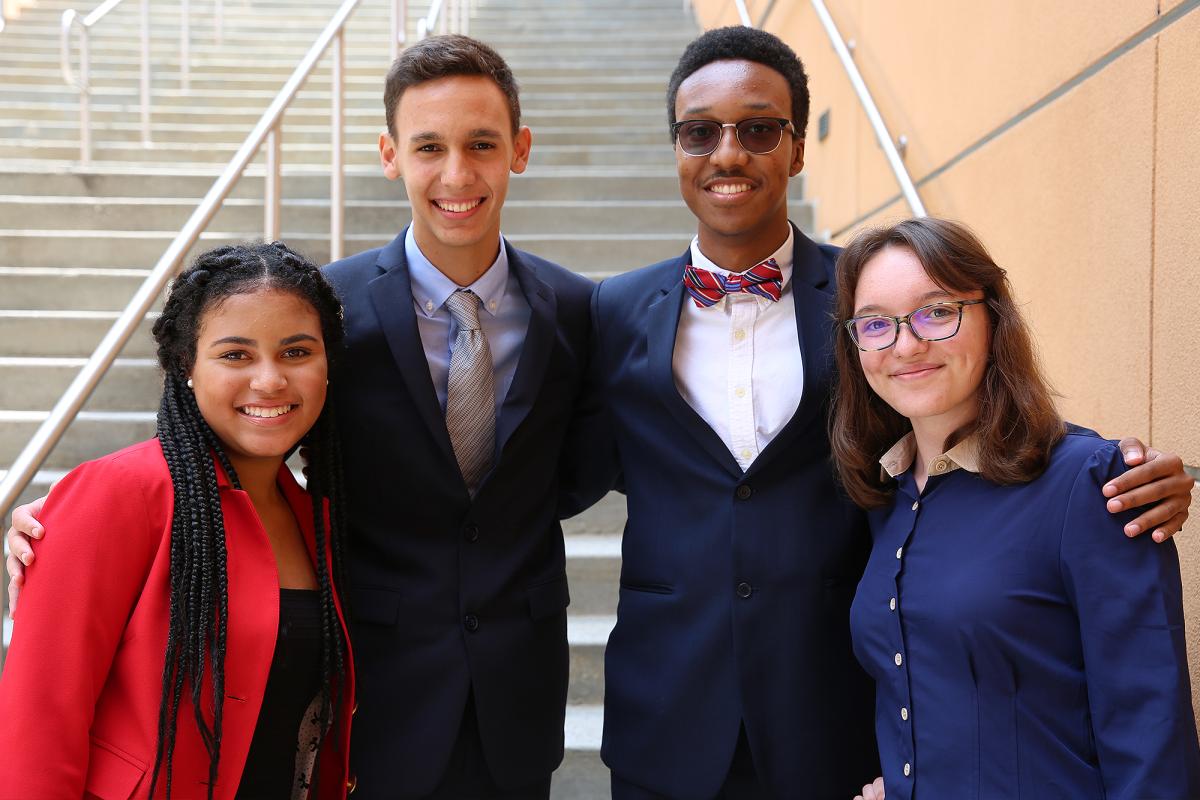 SEI teams present their research at the end of the three-week session.