Civil engineering alumnus Wick Moorman found serendipity in a life of railroading.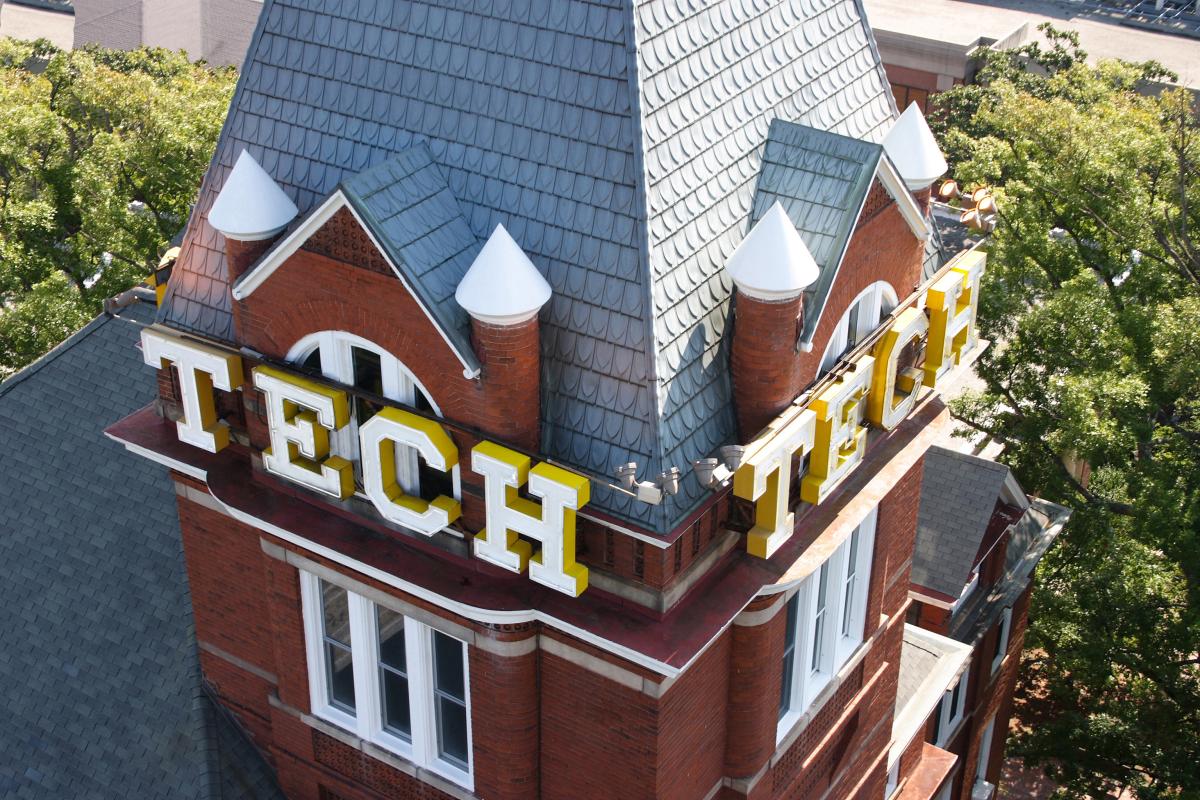 Luck seems antithetical to engineering. There are no equations, statistics or models for luck – there is no control.

But to Wick Moorman (CE '75), the recently retired chairman and CEO of railroad company Norfolk Southern, luck matters. It has, he insists, been a central force of his career. 

"I have led a life of extraordinary good fortune," says Moorman.

Which is not to say that years of railroading experience (as well as that Georgia Tech degree) didn't help him along the way.

An engineer by training and a businessman by trade, Moorman recently delivered spring's Hyatt Distinguished Alumni Leadership Lecture, a biannual event sponsored by the School of Civil and Environmental Engineering.
During his speech, held in Tech's Engineered Biosystems Building, he shared lessons in leadership and stories from Norfolk Southern, where he spent nearly his entire professional life. 

​Moorman is an accomplished and well known businessman. But in his speech to a room of professors, students, and even some former NS employees, he emphasized the role played by sheer luck.

"A big, big part of that good fortune," he told the crowd, "was finding my way up here, to Georgia Tech." 
'Pure serendipity'
Like many kids, Moorman grew up loving trains. He was also good with numbers and enjoyed science, so when it was time for college, engineering seemed like a natural choice for his major.  

​Moorman launched his railroading career at Georgia Tech, taking a co-op position with Norfolk Southern predecessor Southern Railway. Though he enrolled at Tech as a mechanical engineering major, he was referred to a civil engineering group when trying to find co-op work with the rail line. Before long, he switched majors and become a civil engineering student.

"Pure serendipity," he says.

He continued working for Southern Railway after graduating. Early on, he labored in the track department before heading to Harvard Business School. He returned to the railroad company after receiving his MBA, and he went on to hold illustrious titles with NS such as assistant vice president for stations, terminals and transportation planning, and  vice president for information technology. In 2005, he was named president and CEO, and the title of chairman was added in 2013. 
Taking the reins at Norfolk Southern
When Moorman was in the running to become CEO, he figured he was as qualified as any other candidate. But when his boss told him that he'd been chosen for the job, Moorman says, it was "one of the most sobering moments of my life."

Suddenly, the momentousness of the role was laid bare. He realized, again, how luck had shaped his life's course and propelled him toward his company's top post. 

And so Moorman got to work to make the best of his fortune. 

Norfolk Southern had cultivated a reputation for prioritizing safety among its employees, operations, and communities served. To lift that commitment to the next level, Moorman reasoned, it was time to examine the company's own culture and try to improve from within. 

"Corporate culture is extraordinarily important," Moorman says. He's proud that during his time as CEO, NS hashed out a set of company values and tried to improve employees' experiences. 

During his lecture, Moorman was also candid about the lessons he learned along the way. His honesty is perhaps borne of a certain freedom – he is retired, after all, and he doesn't have to answer to anyone these days. But listening to him speak, you sense that self-reflection has always been natural for him. 

He ruminated on the importance of being receptive to bad news. 

"You don't ever shoot a messenger," he told the crowd. "You honor a messenger." And he said that although vision and decisiveness are important traits for a CEO, so is the need to "remember you're human." 
The power of trains 
Decades before the fancy titles and big responsibilities, though, Moorman was just another train-loving guy at Georgia Tech. And in some ways, that part of him is still the core of who he is. Though his career hinged on the business side of Norfolk Southern, he is grateful for his engineering education.  

​Moorman grew up in Mississippi, but he knew that "Georgia Tech was the preeminent engineering school in the South, if not the nation, as it is today." And so, lured by the strong reputation, life in a big city, and a chance to work as a co-op student, he came to Tech without having ever set foot on its campus before. (There's that good luck again.)  

His enthusiasm for trains hasn't dimmed over the years. He talked up the railroad business during his lecture, highlighting its role in moving everything from gravel to big-screen TVs. 

He hopes some of today's Georgia Tech students find the same excitement in trains that he does. And if they do, he'd encourage them to pursue their interests and make their own luck, so to speak.

"Anyone who has any interest in a company where you can go do interesting things, where you will be given a lot of responsibility, and where you can, if you want, have a career," Moorman says, "should look at the railroad business."