Thursday, 01 November 2018
Two Georgia Tech researchers prioritize women's healthcare in Ethiopia
Rudy Gleason and his wife were expecting their first adopted daughter to arrive from Ethiopia when they received devasting news. Shortly after she was born, baby Kennedy passed away from malnutrition.
"Our hearts were shattered, but the loss of Kennedy birthed in us a mission to dedicate our personal and professional lives to combatting poverty, malnutrition and health disparities in the developing world, particularly in Ethiopia," said Gleason.
Since then, the Gleasons have adopted two healthy girls from Ethiopia, and they've established a nonprofit called "Because of Kennedy" to serve vulnerable children in Ethiopia by providing orphan support and education.
Gleason's humanitarian work does not end with the foundation. His professional life is also intrinsically tied to Ethiopia. He's an associate professor in the Woodruff School of Mechanical Engineering with a joint appointment in the Department of Biomedical Engineering, focusing his engineering research on global health challenges.
"The loss of Kennedy motivated me to work on maternal healthcare challenges in Ethiopia," said Gleason. "In a country that has the fourth highest number of maternal deaths worldwide, it's our duty to understand the complications and come up with solutions."
To do that, Gleason and his colleague James Stubbs, professor of the practice in the Department of Biomedical Engineering, are working with the Black Lion Hospital in Ethiopia to determine what's needed. They also brought along a group of Georgia Tech students who are part of the Developing World Capstone program. This inaugural Capstone class will go to Ethiopia to work with clinicians to develop effective devices and solutions.
Image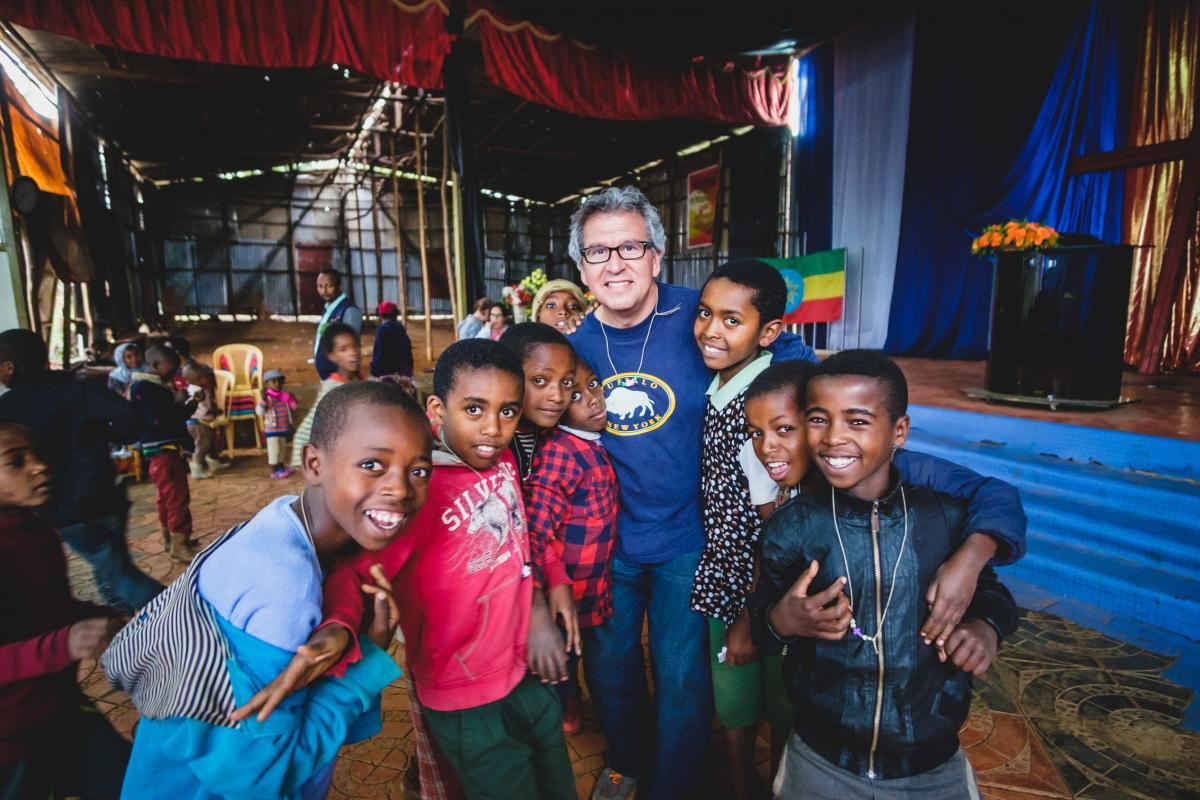 "On our recent trip, students were immersed in the Black Lion Hospital to observe, first hand, the challenges clinicians face," said Stubbs. "Now, they will work on prototypes of devices and processes that can help patients. Should all go well, and additional sponsorship develops, we plan on expanding up to four teams in 2019 and beyond."
After the Capstone students refine the medical devices, clinical validation will take place in Ethiopia, with the ultimate goal to transfer the manufacturing to an Ethiopian company. This last step will help make the medical device a part of the local economy. The Developing World Capstone program at Tech promises to bring more attention to resource-limited clinical environments.
"I was absolutely thrilled when I heard about this opportunity to learn and collaborate with doctors in Ethiopia for my Capstone project," said Elizabeth Kappler (BME, 2019). "For as long as I can remember, I've wanted to study biomedical engineering to help advance global healthcare, and this chance to work with a team that shares my goals in a global setting seems almost too good to be true. Opportunities like this is the reason I came to Georgia Tech."
Gleason and Stubbs have a few ideas for the team to work on that involve device design for clinical issues such as cervical cancer, breast cancer and obstructed labor. In Ethiopia, breast and cervical cancers aren't diagnosed until they are at stage four, according to Gleason. Preventative care and early screening tests don't exist because of lack of equipment in the extremely rural locations.
Stubbs hopes to develop a noninvasive diagnostic test for cervical and breast cancers that can hook up to a smartphone, where data could be sent from remote village sites to central, urban hospitals for confirmation of diagnosis and recommendation for treatment options.
Another major healthcare issue is obstructed labor. Many women in Ethiopia are small in stature, having grown up malnourished. They then marry at a young age and become pregnant before the pelvis is fully grown, leading to obstructed labor. MRIs are costly, and X-rays pose a risk to the fetus, if the woman can even get to a hospital to have tests run.
Gleason is developing a device that leverages 3D cameras, such as the X-Box Kinect device and smartphone-compatible 3D cameras, to gain ultrasound-like images of pregnant mothers. A series of measurements are combined into a risk score to accurately predict the mother's risk of obstructed labor.  
"Our long-term goal is to develop, validate and translate low-cost methods for timely and accurate assessment of risk of obstructed labor in Ethiopia and the developing world," said Gleason. "With the recent explosion in 3D camera technology for video gaming and virtual reality, we saw an opportunity to apply this low-cost, easy-to-use technology to help meet this goal."
"Developing World Capstone wants to be able to innovate and develop products that can be put into operation in Ethiopia," said Stubbs. "For me, helping these women is extremely gratifying, and with the help of the Capstone students, we can make a huge impact on many very quickly."