A portable solar panel system provides light and cell phone power to change the landscape of Haiti.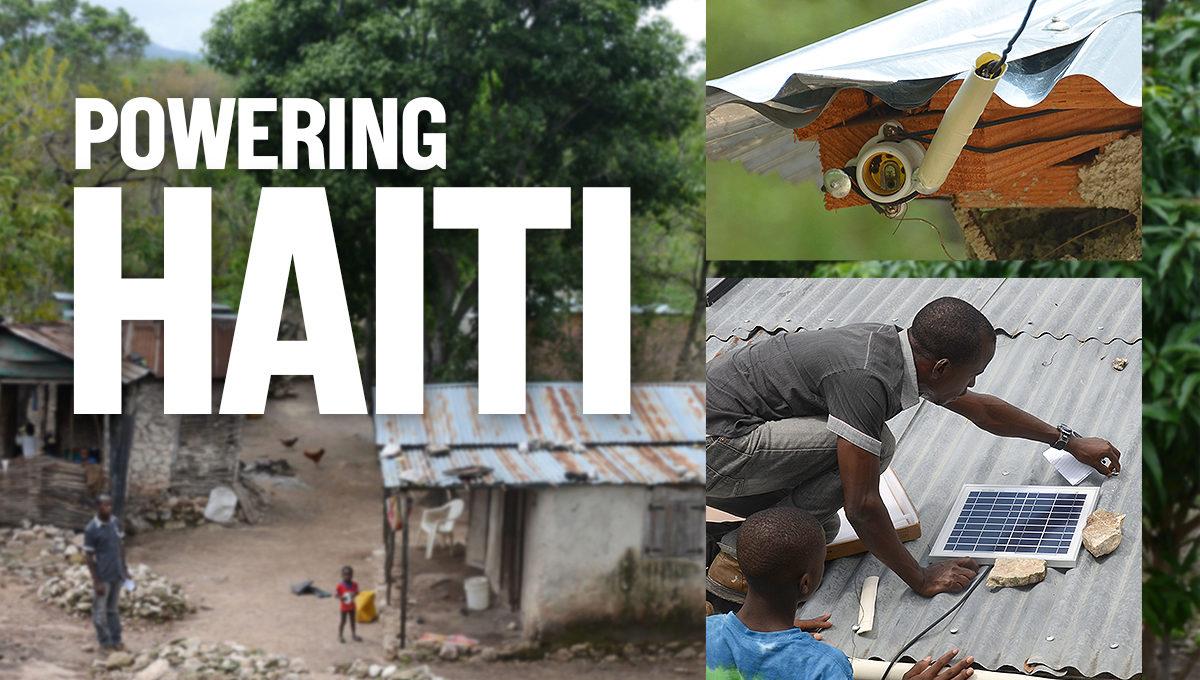 "That's a great project, but do more," challenged the audience member standing at the back of the room. "Don't stop there. Do something that scales up."
The request came during a campus debriefing for the Haiti solar power project, a multiyear effort where Georgia Tech students and staff worked with a Georgia church group to install solar panel arrays in the isolated village of Thoman, Haiti. One was installed on a medical clinic, and another on a church, which doubled as a community center.
But that wasn't enough, according to the man at the back of the room, and he would know. The man was Wayne Clough, past president of Georgia Tech and professor emeritus in the School of Civil and Environmental Engineering.
"Dr. Clough told us that there are plenty of people in Haiti perfectly capable of doing what we did," explained Alec Kumpf, a fifth-year ECE student who helped install the solar arrays. "They just needed training. He challenged us to find a way to take solar power to Haiti in a way that empowered the local people to create businesses and jobs."
And that's how phase two of the project began.
Working with Frank Lambert, a faculty advisor and research engineer from Georgia Tech's Strategic Energy Institute and the National Electric Energy Research, Testing & Applications Center (NEETRAC), a group of students developed a portable solar panel system that connects to a battery that houses two USB ports. Those ports can be used to power LED lights or charge cell phones, meeting two major needs in Haiti.
Image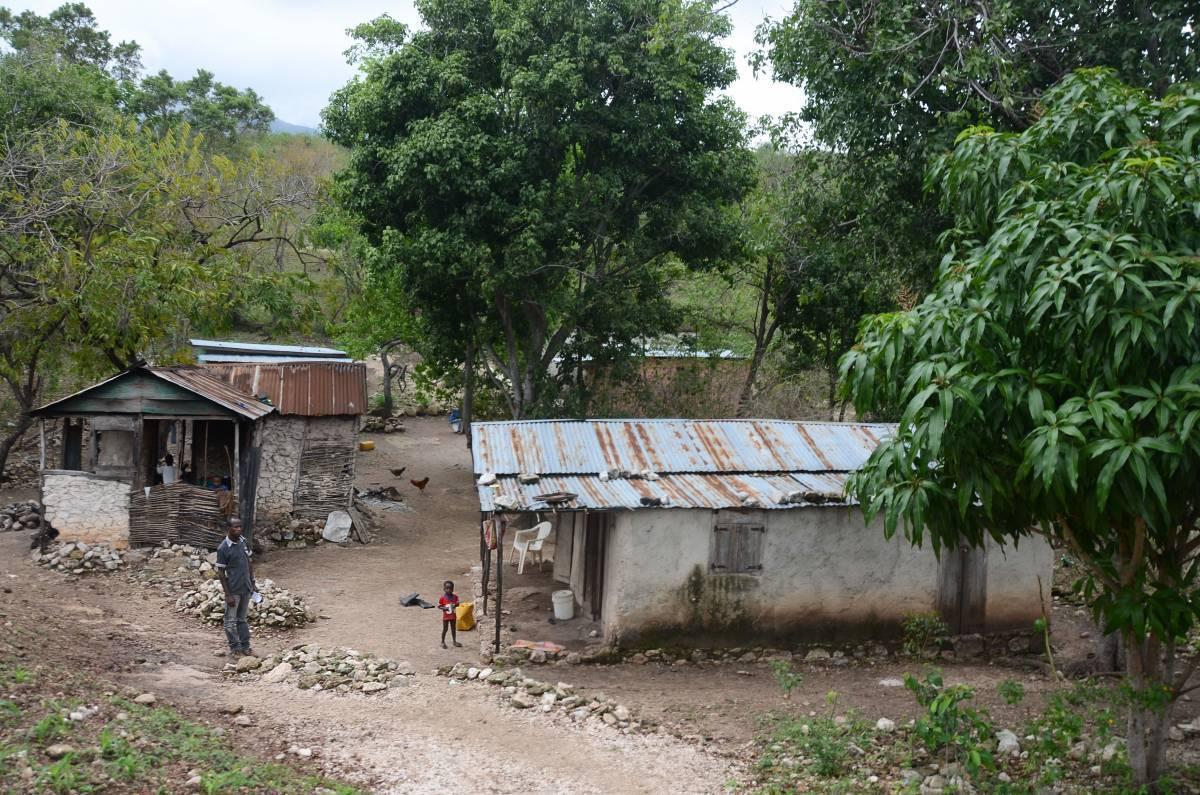 Image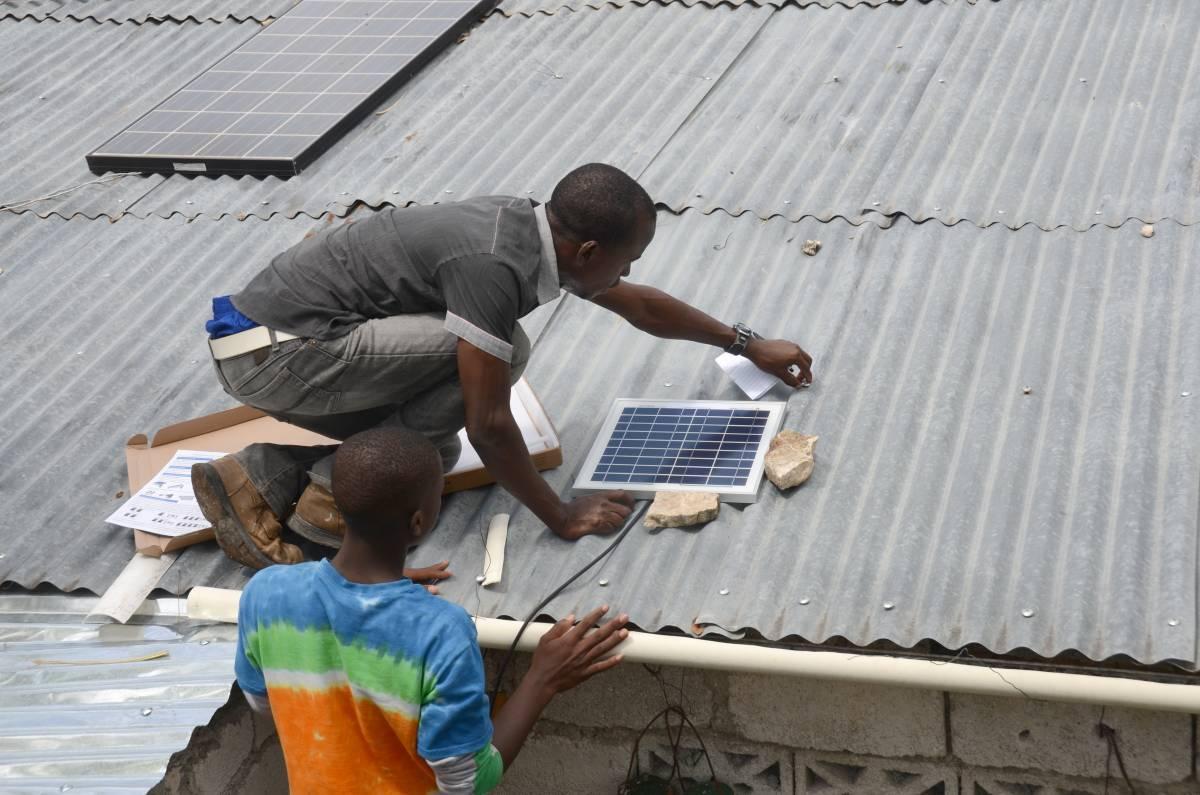 Image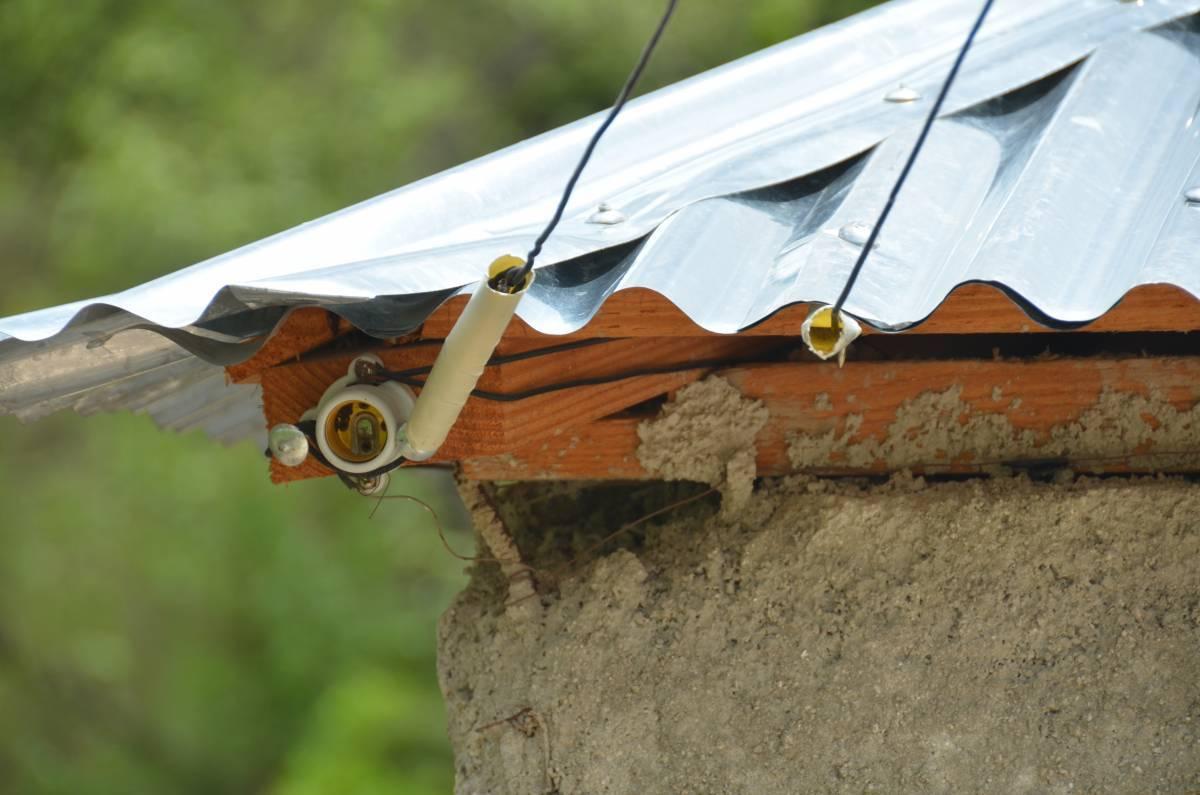 Image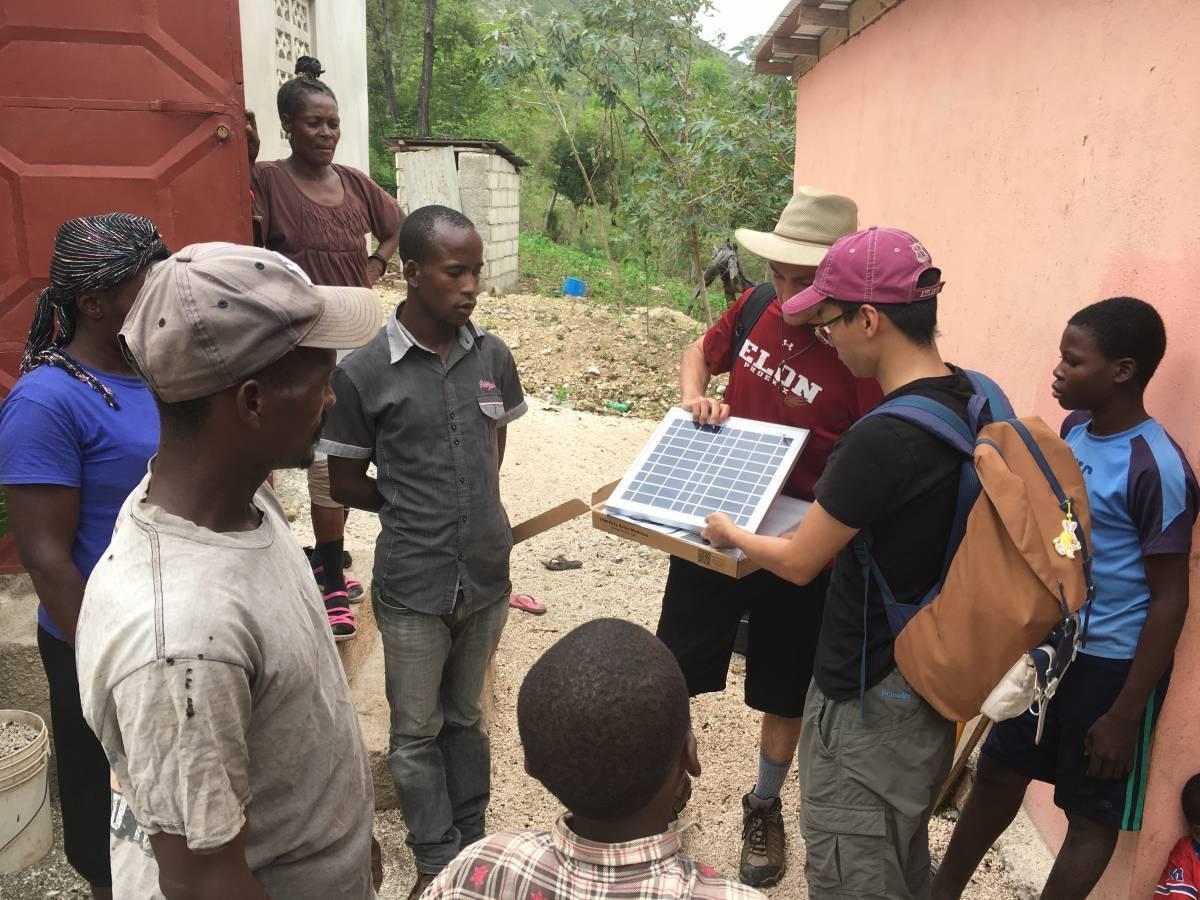 "In Haiti, if you ask people to prioritize their needs, cell phone access is close to the top. It's ahead of lighting," explained Lambert, who was recently elected to serve as president of the IEEE Power and Energy Society. "Even in one of the poorest countries in the world, where people live in the most basic of buildings with no running water or electricity, cell phones are a priority. It's how people interact with each other and the world. Being able to charge a phone is a big deal."
In addition to charging phones, the solar arrays give people access to electric lighting, a rare luxury in rural Haiti with life-changing implications. Having lights provides children the opportunity to do their schoolwork and continue their education, without the dangers imposed by candles.
"When the sun goes down in Haiti, so do opportunities to learn," said Kumpf. "Candles are dangerous and kerosene is expensive. We heard so many stories. One family home was burned to the ground when a 10-year-old girl put a candle too close to a kerosene lamp. Not everyone survived the fire, and unfortunately, stories like that are not uncommon."
In order for the project to scale up and become sustainable, Georgia Tech students are working with the people of Haiti to come up with a business plan involving the arrays, which the locals have taken to calling 'relays.' Dubbed the Solar Entrepreneurship Program, the intent is for the technology developed at Georgia Tech to be a vehicle for transforming local communities. The relays are a source of safe light, power for cell phones, and a vehicle for participants in the program to learn technical and business skills.
In May 2018, an interdisciplinary group of a dozen Georgia Tech students took 25 relays to Haiti. Some team members were participating as Opportunity Research Scholars (ORS), a program housed in the School of Electrical and Computer Engineering that gives teams of undergraduate students the chance to work on a research project under the mentorship of a PhD student. Others were recruited through the Georgia Tech chapter of IEEE (Institute of Electrical and Electronics Engineers).
The team was split into two groups — the small technical team worked on the relays, while the remainder of the students helped develop the business plan in conjunction with a group of about 15 Haitians put together by the BEL Initiative, a program under the Georgia Haitian-American Chamber of Commerce.
One of their biggest fears as a team was showing up in Haiti and trying to impose a solution that didn't meet the needs of a local community. That's why a partnership with the BEL Initiative was so vital.
"It was important for most of the work and planning to be collaborative and inclusive," said McKenzie Rhone, a fourth-year economics and international affairs major who was on the business team. "We didn't want to play the role of 'teachers,' which would have been insulting to the locals and naive. Instead, we wanted to play the role of collaborators." 
The challenge now, according to Lambert, is to scale everything up and find a model that works in Haiti.
"We're trying to find a way to source the materials for the relays that makes them financially viable, and we think we can do that. Then we have to determine the market," he said.
The group is hoping to have enough funding to take 100 or more relays to Haiti next May to test the market and promote the program. If that goes well, the plan is to mass produce them and have the BEL participants run the program on their own. Lambert's hope is that Haiti acts as a test case, so the program can be expanded to other locations around the world that have limited electrical infrastructure.
Bria Matthews, a fourth-year electrical engineering student and ORS participant, is eager to get back to Haiti and help continue what they have started. Having been inspired by her experience, she wants to keep doing the same type of work when she finishes her master's at Tech. The Georgia Tech track athlete said the opportunity gave her a chance to test what she had learned in class and apply it to a real-life situation. Now she has a better understanding of her own capabilities, as well as the needs of other communities.
"I don't know what I want to do when I graduate, but if I could do something similar to what we did in Haiti, that would be great," said Matthews. "I want to work abroad in a Francophone country and help people.
Right now, the role Georgia Tech has been asked to play is to evaluate the business plans developed by the students and work on refining the technology and its supply chain. If all goes well, Dr. Clough's challenge will be met in the very near future.