Thursday, 15 November 2018
A pair of Georgia Tech engineers take different paths to safeguard life's most essential resource.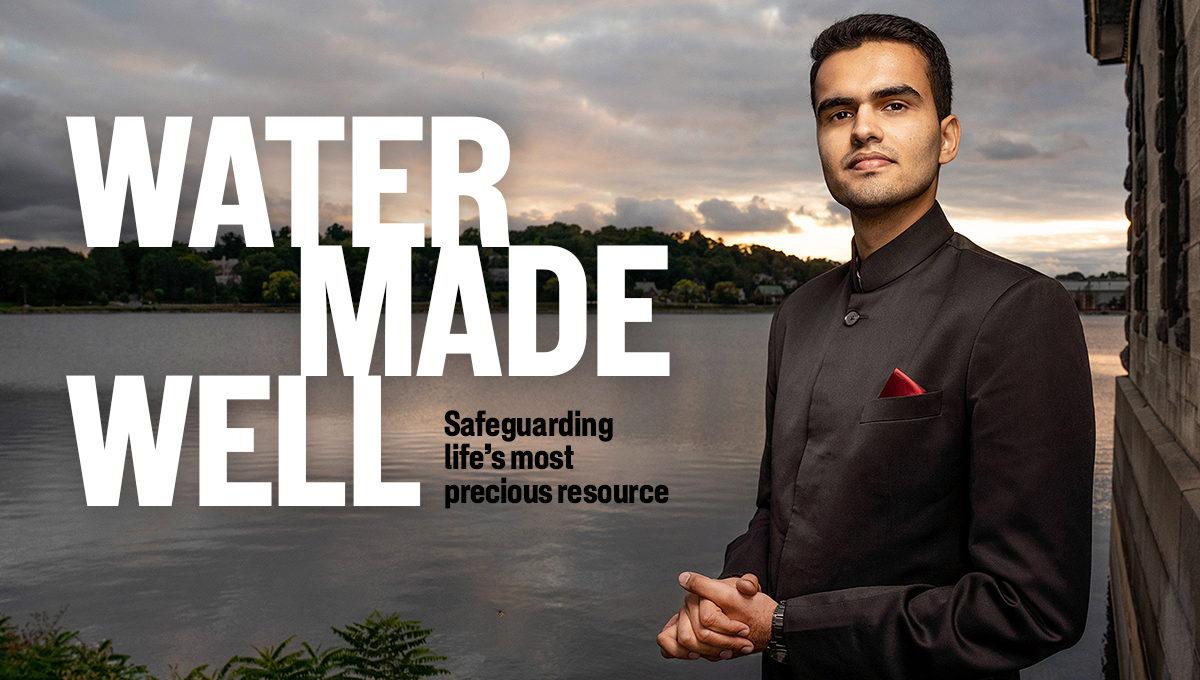 When our water comes out of the faucet a little brown, or we hear on the radio that a "boil water advisory is in effect," we get a taste of what everyday life is like for millions of people.
For them, simply using water is a dangerous game of chance. Today, it might be fine. Tomorrow, it could bring illness that eventually ends a life.
In such places, factors like poverty and strife prevent the problem from ever being fully remedied. But sometimes, people from the outside step in to fill the void, lending a hand or propose a solution. Tracy Hawkins (ISyE, '85) and Arjun Bir (ECE '18) are two such individuals.
In very different ways, these Georgia Tech engineers leveraged the experience of their education to make an important contribution to improving water quality in the world. Tracy brought the simplest of water purification technologies to thousands in Tanzania; Arjun invented a tool that may well transform the widespread testing of water.
Though divergent, their paths have something in common. Both are a testament to the potential that a single engineer can make a difference.
Image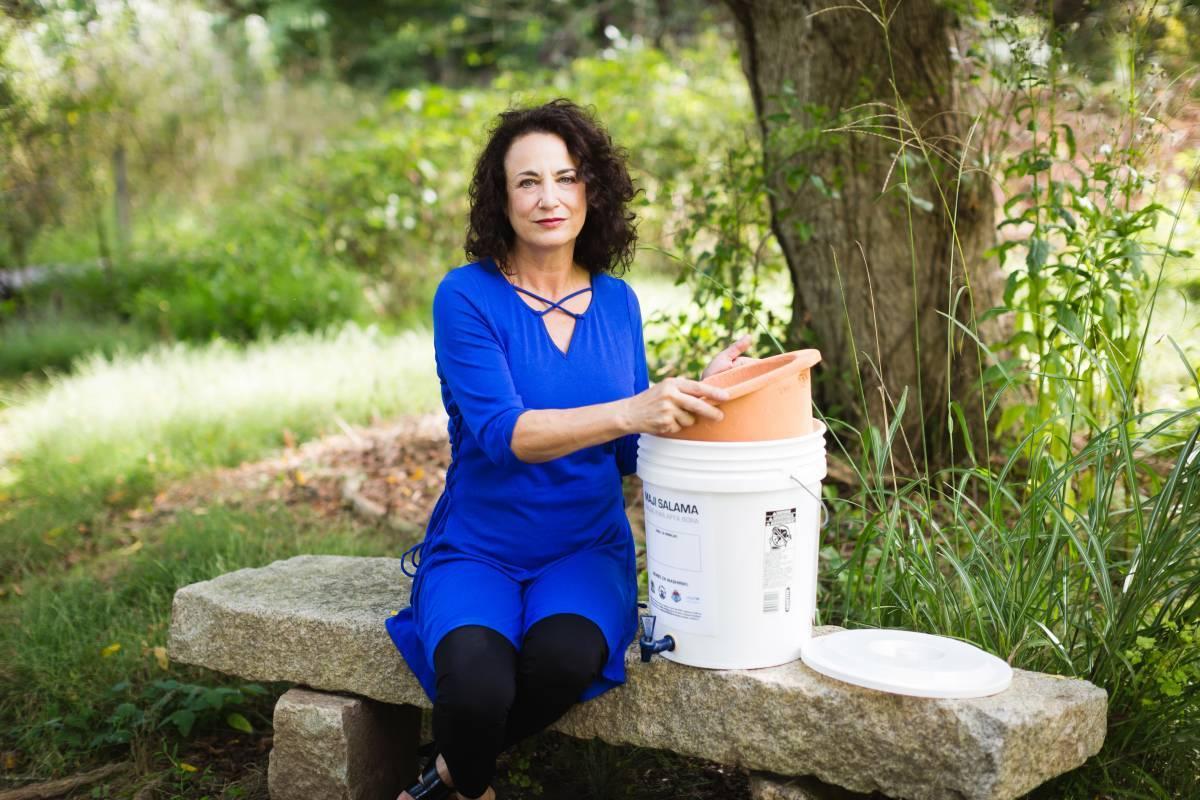 The purifying magic of ceramic
Her first trip to Tanzania was a marriage of two passions — ceramics and volunteering. The year was 2005, and Tracy was in the East African nation helping youth learn how to make pottery to sell to tourists.
It didn't take long for her to see that the "volunteer vacation" would be more than an episode. After she returned, Tracy vowed to create a pottery department in one of Tanzania's vocational schools.
"So, I'm home in the U.S., and I'm looking to associate with an existing nonprofit," Tracy recalls. "As I'm researching organizations, I come across one that makes ceramic water filters in Nicaragua. As I read about them, I thought, hmmmm, I drank bottled water the entire time I was in Tanzania. What do the people who live there drink?"
She made good on her promise of starting a school pottery department, but Tracy would go on to do much more for the people of Tanzania: She launched SAFE Water Now, a nonprofit that manufactures and distributes ceramic water filters to the citizens of Tanzania, many of whom live in extreme poverty in the most remote locations. 
"We work in a region where most people can't afford a $40 filter. It is up to us to find the resources to help where it's needed most. So, there's still a lot of work to do."
A man she'd met on her first visit — Mesiaki Yonas Kimirei, known to everyone as "Kim" — would factor prominently into her plans. "I was told he is the best kiln maker in Tanzania," Tracy says. "We've now been working together for 13 years."
Kim heads SAFE Water Now's sister enterprise, Safe Water Ceramics of East Africa (SWCEA) in Arusha, Tanzania, which actually makes the ceramic filters. The filter's design and function are elegantly simple. Fashioned from clay and sawdust – with the right measure of colloidal silver to enhance purification capability – the finished filter resembles a large garden planter.
Instead, it ends up inside a plastic utility bucket. Muddy, untreated water is poured into the filter; clear, drinkable water emerges from the dispenser. A single $40 filter cleans the water for a Tanzanian family for about five years, providing an extraordinary return for a charitable gift. A dollar provides safe water for one person for one year.
Getting to this point, Tracy says, demanded perseverance and the ability to tap her industrial systems engineering education.
For one, the filter-making must take place around electricity outages. The area averages only 10 hours of power a day, and the timing of outages is not usually predictable. Nature is another factor. High humidity adds time to the drying of clay. When the rains came in 2015, flooding from nearby road work destroyed equipment and motors. They essentially had to start their operation all over again.
And then there's distribution. SAFE Water Now lacked the people and vehicles to get the filters into the remote households of those who needed them.
"So, we formed a partnership with tourist safaris," Hawkins says. "The tour guides are trained on how the filters work, and they're able to demonstrate that to the recipients. The tourists are excited to participate, and when they come back, they often raise funds to deliver more filters to families in need."
Today, if you ask Tracy Hawkins to describe the best day she's ever had in Tanzania, she doesn't hesitate to answer.
"I'm still waiting for it," she says, laughing.
Meaning: Where some see success, Tracy sees only potential.
"Sickness and diarrhea and dying children are normal here," she says. "But that is not normal, and it is very distressing to me. We can produce up to 2,000 filters a month, but we are far from capacity.  We work in a region where most people can't afford a $40 filter. It is up to us to find the resources to help where it's needed most. So, there's still a lot of work to do."
Image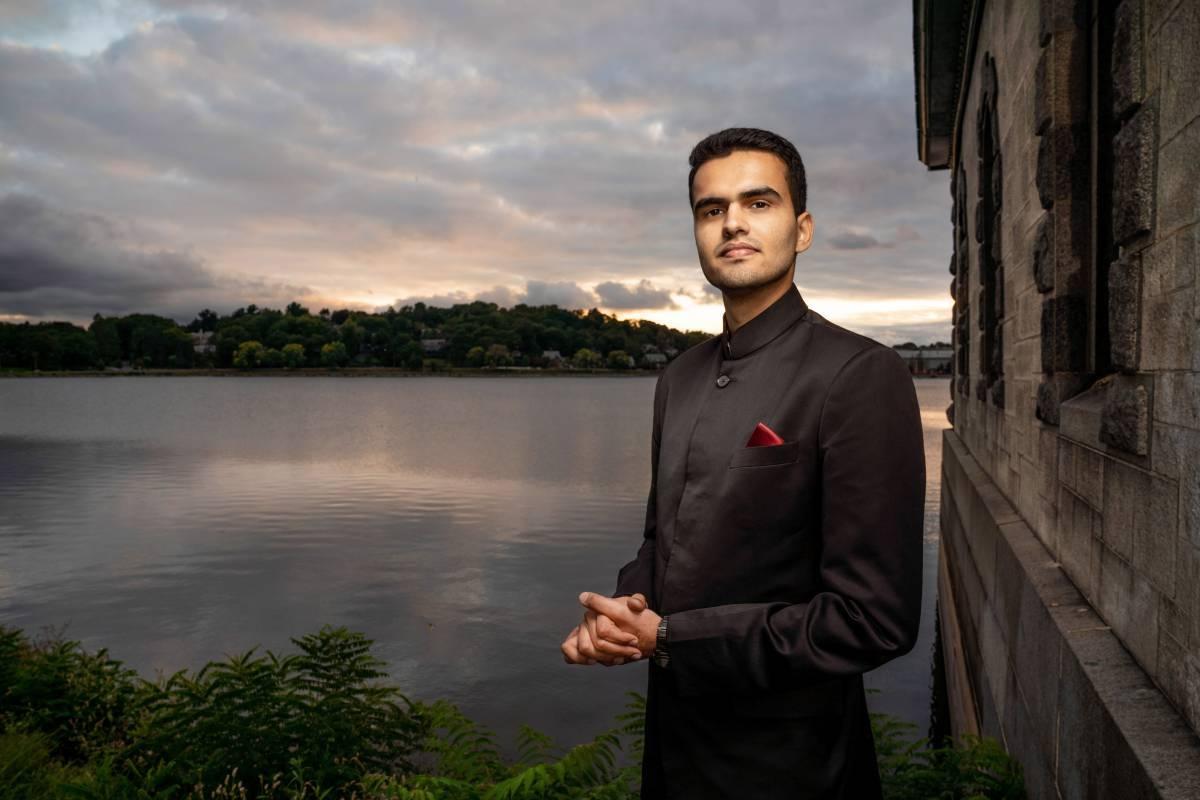 Into the hands of the people: A $3 water test
On this summer morning in 2018, Arjun is relaxed in the atrium lobby of Clough Commons, talking about Ojal, the water-testing kit he developed as a student in Georgia Tech's School of Civil and Environmental Engineering. He flashes a broad smile as he admits to being in what he calls a "save-the-world" phase when he first arrived on Tech's campus in 2014.
"I thought infrastructure was one place I could apply myself because of what I saw back home in India," he says. "Civil engineering touches people's lives in very important ways."
As an entering freshman, Arjun researched the backgrounds of faculty members and began contacting some of them to introduce himself. One was Joe Brown, Carlton S. Wilder Assistant Professor of Environmental Engineering.
"I remember Arjun walking into my of​fice with a whole notebook of ideas and things he was working on," Brown says. "I saw a spark and thought, 'Here's a guy we need to get involved in research somehow.' So I invited him to a conversation we were having with Ph.D. students."
Arjun eventually joined Brown's lab. On a field trip to La Paz, Bolivia, he and other students compared different methods to test local water for potentially harmful microbes. "Being in La Paz that one week showed me there was a real need for a low-cost water test," he says.
That sent Arjun on a mission to develop such a test, one that was not only inexpensive but incomparably easy to perform. The result was Ojal, a cardboard cylinder roughly the size of a tube of toothpaste. Inside are two pouches of formulated powder — commonly used in water testing, but modified — and a pair of chlorinated tablets.
Both the cylinder and its cap are for scooping two water samples to pre-determined fill lines; each sample is poured into a pouch of powder. (The chlorine tablets are used later to decontaminate the samples.) Within 48 hours — or 24 hours, if an incubation heat source is available — the water samples turn red if the slightest amount of E. coli is detected.
"E. coli is the target because if it's present, that tells you that the contamination for all other pathogens is open," Arjun explains. "It's like telling you whether the main door of your house is open so that a thief can enter. If it's open, if we see E. coli present, then it's safe to say there's something else harmful that's present."
The test retails for $2.99, far less than the typical cost of $13, and its simplicity means anyone can use it. "Letting people explore their own water quality is powerful for behavior change," Arjun says. "We did a trial in Kampur, India, with 3,000 tests. In just one month, the mean count for E. coli dropped between 30 and 50 percent. Since we were making it easy for people to do their own testing, they knew to boil water or take other steps when they found something."
By providing simple and affordable water testing, Ojal also offers an avenue for gathering data on a massive scale. A mobile app allows testers to report their results, providing local governments with a current picture of water quality. That kind of impact could be far-reaching for local and national governments.
"Arjun is passionate about using his skills in engineering to solve really important problems," says his former professor Joe Brown. "As an undergraduate, he consistently turned in work as good as a Ph.D. And he's incredibly serious about changing the world."
Years from now, Arjun will likely be able to say he's done just that. The same is true for Tracy Hawkins — not to mention future Georgia Tech engineers.