In the current age of business innovation and competition, companies need students with strong, versatile backgrounds in analytics. Georgia Tech strives to do just that, with a virtual twist.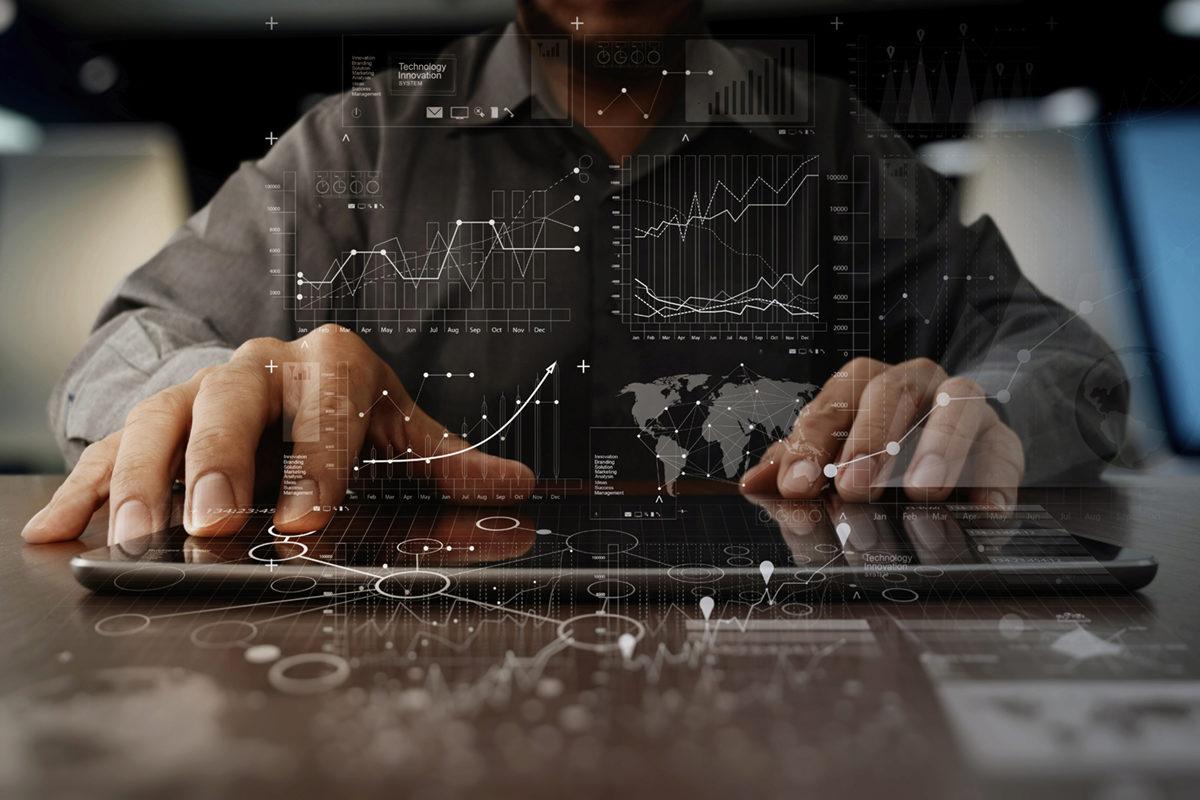 In today's competitive business environment, companies are seeking individuals with strong analytical backgrounds to examine large amounts of data and use it to make effective business decisions. According to a 2016 McKinsey Global Institute report, by 2024 the U.S. workforce will face a shortage of nearly 250,000 workers with these necessary analytical skills.
"Companies need people who can take data, big or small, and use it to make educated decisions," explained Joel Sokol, professor in the H. Milton Stewart School of Industrial and Systems Engineering (ISyE) and director of Georgia Tech's interdisciplinary Master of Science in Analytics (MSA) degree. "Most organizations now have the ability to collect large amounts of data, but they need employees who can analyze it and make recommendations. We are definitely seeing an increase in the demand for analytics-minded individuals in the job market."
In response to this need, Georgia Tech launched an online version of its top-10 ranked MSA degree program in the fall of 2017. The interdisciplinary program leverages the strengths of Georgia Tech faculty in ISyE, the Scheller College of Business, and the College of Computing. The Online Master of Science in Analytics program (OMS Analytics) provides students the same quality and rigor of the on-campus program with the flexibility to complete classes on their schedule. Many students are expected to finish their studies in two years, but they have up to six years to complete the degree.
"Technology in the world of business is rapidly evolving, with machine learning and artificial intelligence," said current OMS Analytics student Chris Anderson (BSIE 08). "Those concepts are big selling points and intrigue executives, so I think that the need is there for someone to be able to decipher and understand how to use those technologies to develop a business advantage."
Anderson knew he wanted to go back to school for his graduate degree, but quitting his job to attend a full-time program was not an option. "When I learned that the M.S. in Analytics was going to be offered online, it was music to my ears," he said. He discussed the program with Sokol and others from his undergraduate years with whom he kept in touch. As a result, he decided the OMS Analytics was the right fit.
Anderson is currently a senior market intelligence analyst at Georgia Power Company and is using his new knowledge at work.
"In this program they really make the connection between the theoretical framework and how to use and leverage it in everyday business," he said. "They've done a great job of closing that gap to let us know how we can apply the skills that they have taught us on the job."
With more than 1,200 applicants worldwide, the first cohort included 258 students — 97 percent of whom are working full time — from 32 states and 22 countries. Targeted toward mid-career professionals, the OMS Analytics program offers a flexible schedule that can be customized to each student's career goals.
Kevin Chan (BSIE 06) was part of the inaugural group of students. He brings 12 years of work experience to the program and is currently a senior principal business analyst at Manhattan Associates. He chose the program for its flexibility, cost, and unique curriculum. In addition to the core courses, students choose from three track options — analytical tools, business analytics, or computational data analytics. The OMS Analytics is just a fraction of the cost of competing programs, with a price tag of less than $10,000.
"The ability to customize your education was very attractive to me," explained Chan. "There are 10 classes required to complete your degree — five are core courses, but the other five can be tailored to your needs — so you can select the best combination to fit your career goals."
Chan has chosen to focus his degree in business analytics. "I'm not trying to get too deep into the theory; I'm more interested in the business application side of analytics. I want to pivot my career toward managing projects that deal with big data and analytics, so I am more interested in how the data can be used versus the theory and the codes behind it," he said.
In his position with Manhattan Associates, Chan plans to identify a problem he can solve for the company as his capstone project. He is currently on track to graduate in the summer of 2019.
Image