Serial entrepreneur and Tech grad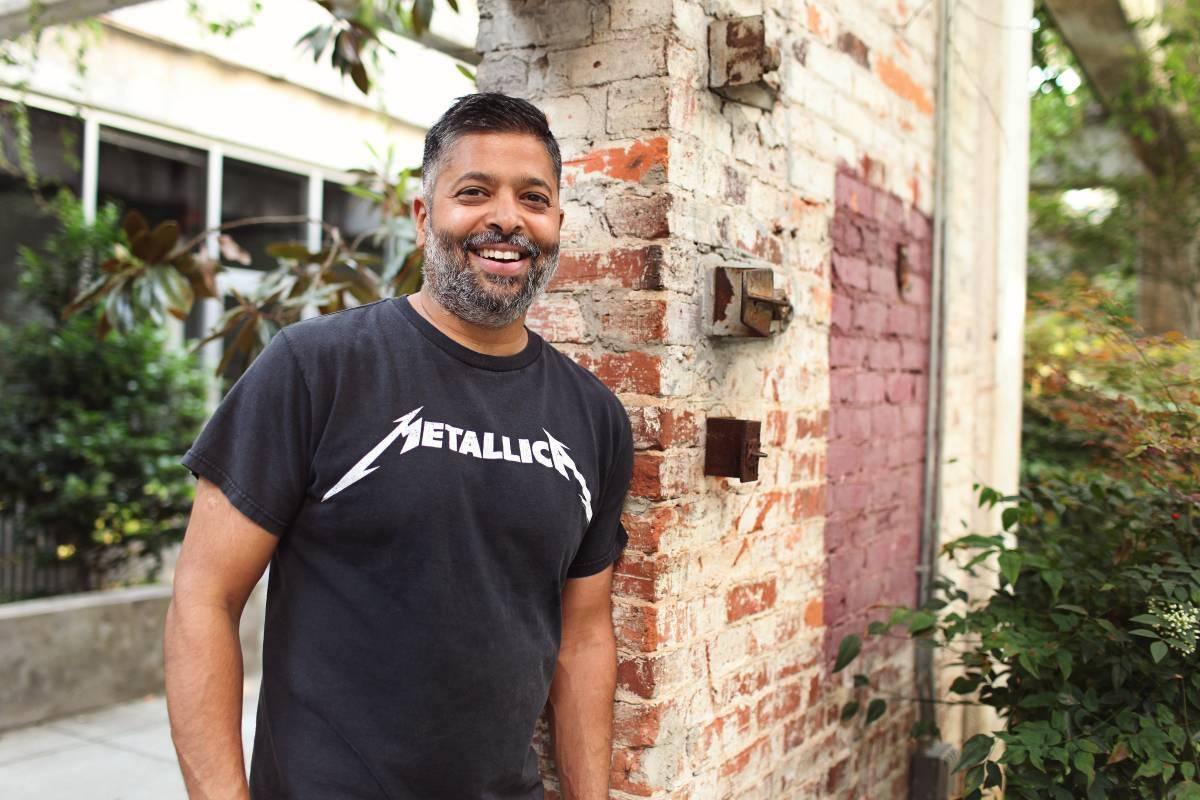 1. Hometown?
Stone Mountain, GA.
2. Graduation year and degree from Tech?
1994, Civil & Environmental Engineering.  
3. Current job?
Founder at Shadow Ventures, a venture capital firm focused exclusively on technology that drives innovation in the built environment (real estate, architecture, engineering and construction).
4. What made you get into startups and become an entrepreneur?
Being young and impatient. My first job was with a large engineering consulting company. The idea that it would take 15 years to become a partner felt like an eternity. I started a company on the side and began to see more potential in it vs. my day job.  
5. How did Tech instill entrepreneurial confidence in you?
Tech is hard. Professors provided a construct for learning, but there was no spoon feeding. I had to 'figure things out' with the resources available.  That's pretty much the day in the life of an entrepreneur.
6. How did being an engineer inform and/or inspire your startup work?
I believe that engineering is the core knowledge for any career. An analytical approach and understanding of engineering principles are the basics — especially in this day and age. I have two teenagers, and they know a bachelor's in engineering is the minimum requirement in our house. They are more than welcome to get a master's in art history, if that's what they enjoy. But engineering is the base.
7. What is your opinion on startup culture in Atlanta?
I spend most of my time outside of Atlanta in more mature ecosystems. So, my point of view is a little different. Building a culture of any kind takes time. In a lot of markets, there is a transference of culture from the universities or anchor startups like Google, Yahoo, Apple, etc. The startup environment in places like Silicon Valley is much more competitive, where Atlanta is more cooperative. This 'play nice' culture is somewhat counterintuitive to startups in other ecosystems. We have a very fragmented culture in Atlanta, which actually stifles growth of the ecosystem.
8. What does the future hold for your companies?
My companies are all over the U.S. They are all seed stage companies that are solving 'real' problems. Not a lot of apps. They are all in different stages — some are just getting started, and others are going through exits. Our startups are making a difference and have a bright future. We are trying to hire as many Georgia Tech folks as possible!
9. Of all your startups and roles, what has been your favorite and why?
This role [at Shadow Ventures] has been ideal for my high level of energy and experience. Startups lack experience and connections. Having been at this for 25 years, I'm able to help our startups solve problems that they are seeing for the first time. I love solving problems, and startups have lots of problems that they need help solving.  
10. What advice do you have for young engineers at Tech who want to be entrepreneurs?
Get some foundational experience by working at a larger company. Spend some time understanding how they operate at scale. Then go work for a startup as employee number 50. Then work at one as employee number 5. Then go start something. The stories of first-time entrepreneurs being successful are more urban legend than fact. Like any career, it is progressive.
About K.P. Reddy
K.P. Reddy is a self-proclaimed serial entrepreneur with more than 25 years of experience in disruptive innovation. He has been a technologist, subject matter expert, founder, CEO, advisor, investor, professor, author and coach. He graduated from Tech in 1994 with a degree in civil and environmental engineering. Reddy is a globally recognized authority in AEC environments, artificial intelligence, robotics and automation, collaborative communication, mobile applications and cloud computing.
Calling all Georgia Tech Engineers
Do you have a Georgia Tech engineer working at your company? We'd love to hear from them. Email us at editor@coe.gatech.edu.