Will Sweet looks to disrupt the food industry with innovative apps
Will Sweet is something of a grill master. Raised by a single dad after his mom passed away, almost every meal in their house was cooked on the grill. That tradition continued at Georgia Tech, where Sweet continued to grill out with roommates on a regular basis.
As a business major in undergrad and later an engineering master's student, Sweet also enjoyed solving problems. So, when one of his friends almost entirely burned his eyebrows off during a grill flareup, he set to work creating a safer grilling environment. That's how FlameTech Grill Defender got started.
First, Sweet identified other pain points for avid grillers: gas leaks, accidentally leaving the gas on after cooking, or just running out of gas entirely. He knew he needed to come up with something that would better monitor the grill — and his idea was born. FlameTech is a hardware device run by a software application that alerts grillers about propane levels in the tank, taking the guesswork out of grilling and improving safety.  
Sweet worked with friends in mechanical engineering and the College of Computing to build the prototype. Someone suggested they apply to InVenture Prize, Tech's innovation competition for students.
"When I started college, I didn't really know how to come up with my own idea and execute on it," said Sweet. "But InVenture Prize gave me the structure to refine and execute my idea. I learned how to pitch my product and show off the viability of the company."
FlameTech ended up winning first place at InVenture Prize in 2015.
"The competition really made me catch the entrepreneurship bug," said Sweet. "It exposed the mystery of startups to me."
After Sweet graduated from Tech, he took a job in finance but worked on his side projects and ideas every night. He also was very careful to save money, knowing he would need it later when he started his own company.
Today, that company is Shef. Sweet's passion for cooking didn't stop at grilling — he's become quite an accomplished chef in his own kitchen.
"I started cooking a lot on my own when I graduated, but I realized I was wasting so much food," said Sweet. "I'd buy all these different ingredients to make the meal but end up using only half of them."
Again, Sweet saw a pain point. Not only was good food getting thrown out and wasted, but money was being wasted as well. In the U.S. alone, about 40 percent of wasted food is thrown out by consumers. And globally, about 1.3 billion tons of food is thrown out each year. Sweet had a few ideas for how to solve this problem, and the most viable one was a meal planning app. Shef is a mobile app that helps home cooks save money by reducing food wastes.
"Grocery expenses are a big part of anyone's budget," said Sweet. "It's also time consuming to think through recipes and shopping lists that are going to maximize your budget. Shef does it all for you."
 
Shef allows you to search out recipes but also offers different recipes that will use those same ingredients. Cooks then get two unique meals out of the same ingredients. The app also scales ingredients up or down, depending on how many portions you need. Plus, Shef gives you a personalized grocery list to use at the store.
Image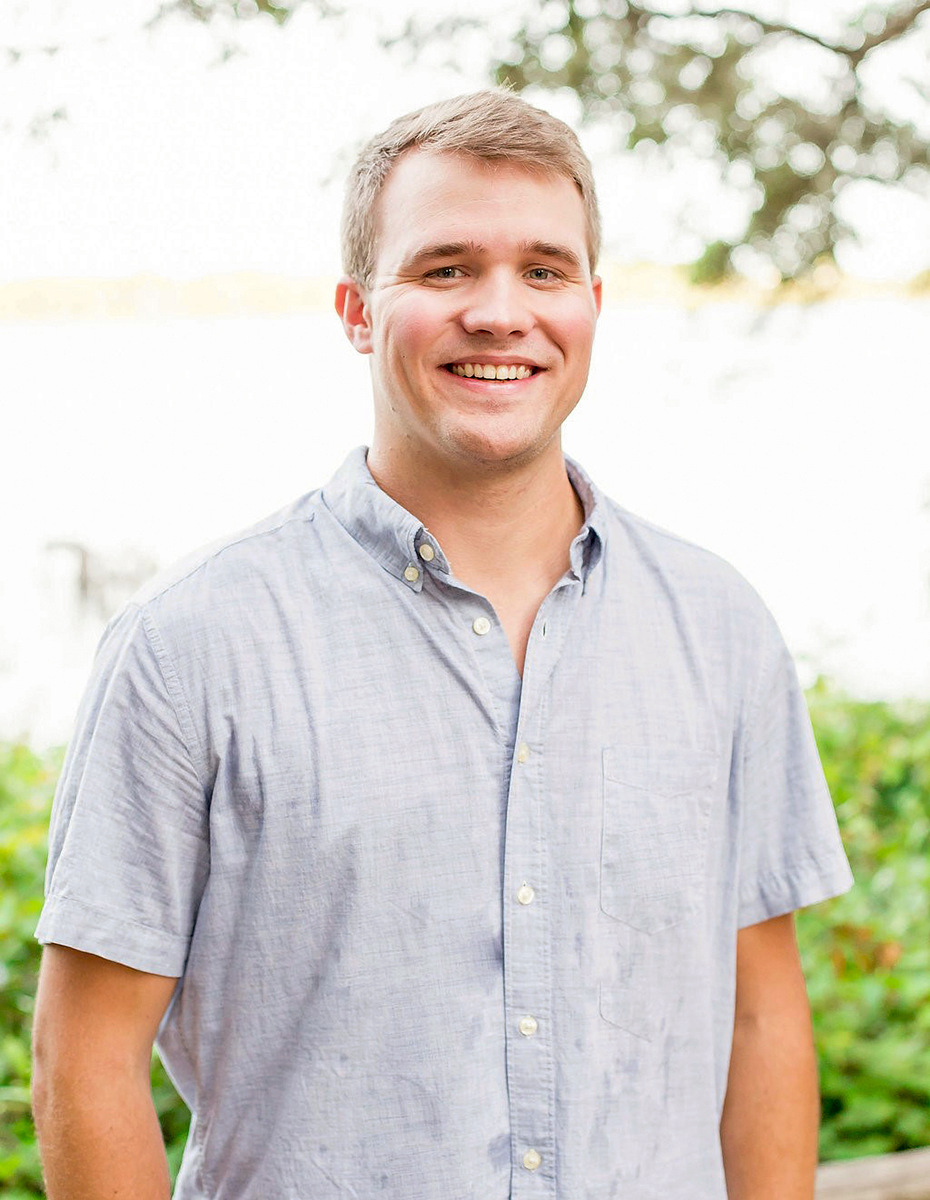 "There's a risk with everything — even with staying where you are."
Image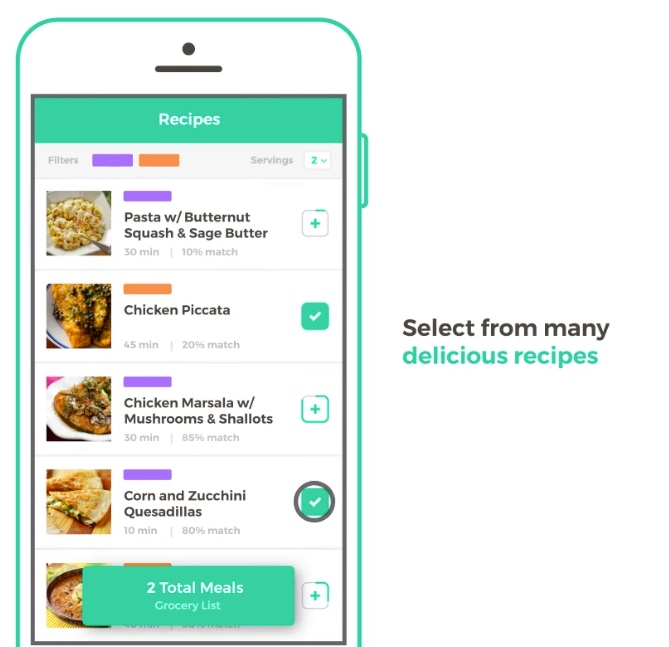 Image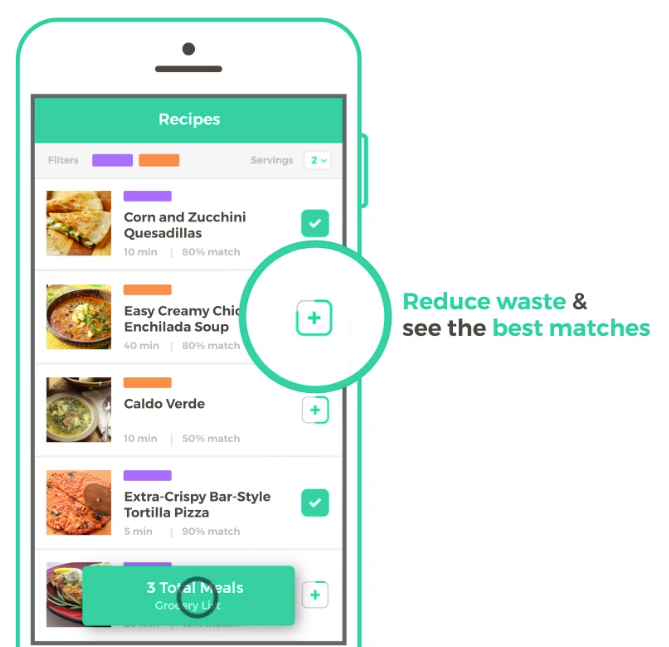 "Really, it's about making cooking easier for people that want to do it," said Sweet. "It takes the guess work out of recipe planning, shopping and cooking. Plus, you save money."
Shef's business model is simple. It's a free app with an ad-based model. As the user looks through recipes, grocery product ads will pop up. And with the grocery industry being an $800 billion market, the dollars are there to support the app.
 
For the past six months, Shef has been Sweet's full-time job. The company is currently pre-revenue, but Sweet is committed, and he's saved money for the past two years while working in finance. He's the only full-time employee right now, but he has some part-timers and freelancers that work on building the app interface.
Sweet has been applying his engineering problem solving skills to Shef, leaning on his master's in data analytics from the H. Milton Stewart School of Industrial and Systems Engineering at Tech. Engineering taught him to run tests and gather feedback and data. Recently, the app has been in testing mode to gauge how consumers interact with it. Sweet wants it to be perfect since consumers have high expectations in the grocery space.
"As engineers, we focus on the problems that we discover through meaningful data and feedback," said Sweet. "It helps us know if we are moving in the right direction, particularly when building the Shef app. My expertise is in the algorithms that drive the app. And with the future moving toward more vertically integrated search engine apps, the more we can learn from the data, the better."
Sweet knows that launching a startup comes with risk, but he is more than willing to take it. He feels confident since moving from his predictable nine to five in finance to the unpredictable world of technology startups.
"There's a risk with everything — even with staying where you are," said Sweet. "I learned a lot from my finance job, but I really wanted to be in the tech sector, and I knew that I wouldn't get there by staying in finance. So, the biggest risk for me was to stay where I was. I needed to branch out and do something on my own."
For Sweet, his love of cooking continues to grow. He has almost every type of cooking appliance in his kitchen, and he and his girlfriend are making their way through two cookbooks. Hopefully, the Shef app will take off — reducing food waste, while introducing more people to the joys of cooking.