The Coulter Department of Biomedical Engineering is driving students and faculty to turn inventions into ventures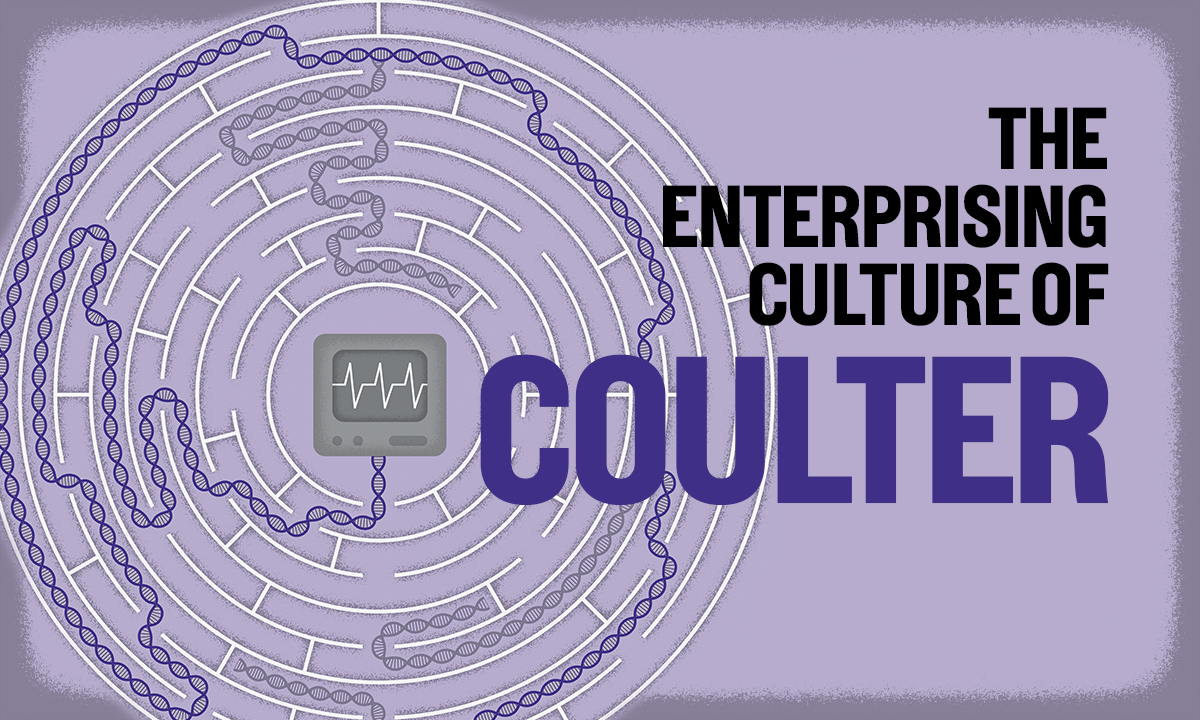 It appeared in MIT Technology Review under the intriguing headline, "His Method Makes It Possible to Test 300 Drugs at Once." James Dahlman, a 32-year-old associate professor in Georgia Tech and Emory's Wallace H. Coulter Department of Biomedical Engineering, was one of the magazine's celebrated "35 Innovators Under 35." And the "method" is something to behold.
In 2017, Dahlman figured out a way to test the potential of gene therapies on a scale never before seen. By loading thousands of nanoparticles with different, customized DNA, then injecting all of them into a mouse model, he could track which particles reached their cell targets.
Because gene therapies only work when they reach the right cells, his breakthrough opened the door to a faster, more precise evaluation of an entire class of drugs. Dahlman became an overnight sensation.
Image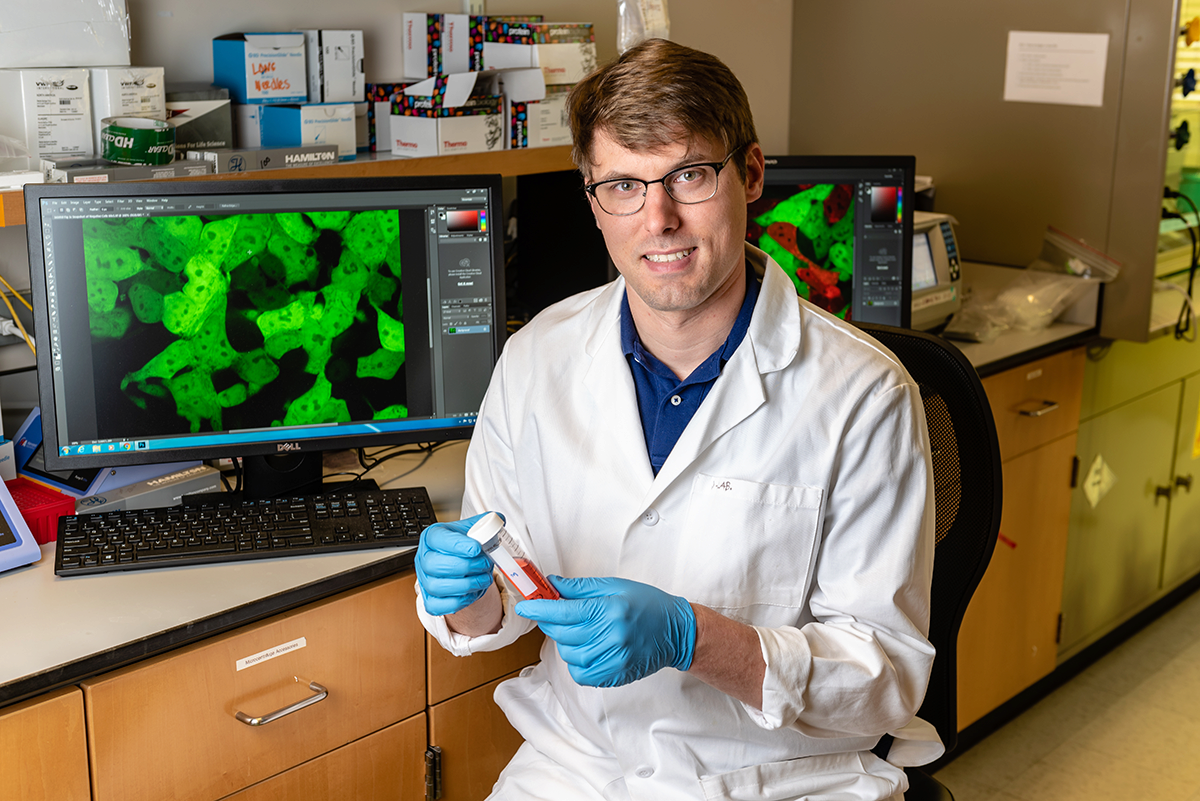 "We started getting emails from venture capital firms — they were reading our papers," he said. By the end of the year, he and post-doc student Cory Sago had started a company, Guide Therapeutics, and signed their first term sheet, a "significant investment" from a major venture capital firm. The funds will allow them to exponentially expand their testing of nanoparticles from thousands to millions.
Dahlman is just the latest example of Coulter Department faculty and students propelling scientific discoveries out of the lab and into the world. Whether licensing inventions to industry or launching startup companies, the department has developed a culture for venturing beyond research to that next step: commercialization.
"Part of the fabric of this department is that we're composed of people who don't stop with simply asking 'why,'" says Chair Susan Margulies. "They really want to make a difference in healthcare outcomes. We celebrate the translation of research into helping people, no matter how it occurs."
By definition, biomedical engineering is the creation of something — knowledge or a physical thing — that solves a problem in the medical field. It's the realm of devices and processes engineered to help healthcare providers better serve their patients. But there's evidence that the Coulter Department approaches its mission with a capacity to think big and ask: Why not be the people who bring this innovation to the world?
One of the most prominent examples is the Coulter Department's Capstone Senior Design program. In recent years, the department has fine-tuned the Capstone model to simulate the startup experience so that more students have the chance to commercialize their designs.
"Part of the fabric of this department is that we're composed of people who don't stop with simply asking 'why.'"
That begins with identifying real-world needs.
"Because our department is a joint venture between Georgia Tech and Emory, we're fortunate to be able to work with Emory's healthcare providers," says James Rains, who directs BME Capstone. "We also have great industry partners that sponsor projects. They come to us and say, 'Hey, we need to solve a problem in this particular area.'"
Most of the problems are put forward by local organizations, but there are exceptions. A couple of years ago, the Mayo Clinic in Jacksonville, Florida, invited in Coulter Department students on the recommendation of a patient and Georgia Tech alumnus, Larry Huang. The students observed surgeries from early in the morning until late at night. They interviewed scores of healthcare professionals. The immersion revealed that Mayo would benefit from a more precise way to insert needles into the spine for epidurals and other purposes.
Another group of Coulter students traveled all the way to Ethiopia to visit Black Lion Hospital. The challenge there was to come up with a better way to monitor fetal heartbeats. The hospital couldn't afford the sophisticated Doppler technology used in the West, so it relied on a Pinard horn, a kind of ear trumpet to count heartbeats.
"I visited five different departments at the hospital to ask them, 'What are the problems you most want to solve?'" says James Stubbs, professor of the practice and a faculty leader in Coulter's Capstone program. "I walked out with a full notebook. Our department is particularly well positioned to participate in projects like these because our students come from all over the world."
Having real-world problems already identified by hospitals and industry gives Coulter students a head start in developing solutions. Traditional senior design projects begin with students finding a problem to solve. Still, after choosing their pre-defined problem, Coulter students "still spend a third of the semester understanding what the real problem is," Rains emphasizes. "That means going out into the field, watching procedures, and interviewing lots of patients and clinicians."
With deep knowledge of the problem in hand, the students then must figure out how to solve it — not by generating one idea, but 100. "The first few ideas are typically the obvious solutions," Rains says, "so we push the thinking out of the box. Plus, the best ideas don't come from one person, they come from the collective. We want to get them into that mindset of working as a real team."
The teams haven't failed to impress. That Capstone team that visited the Mayo Clinic invented a device that takes the guesswork out of inserting needles into the spine. Last summer, team members launched the startup Ethos Medical to continue their journey to market. Another student group engineered a tampon insertion aid, solving a significant challenge for women who have limited use of their hands. They went on to start a company called Tina Healthcare.
Image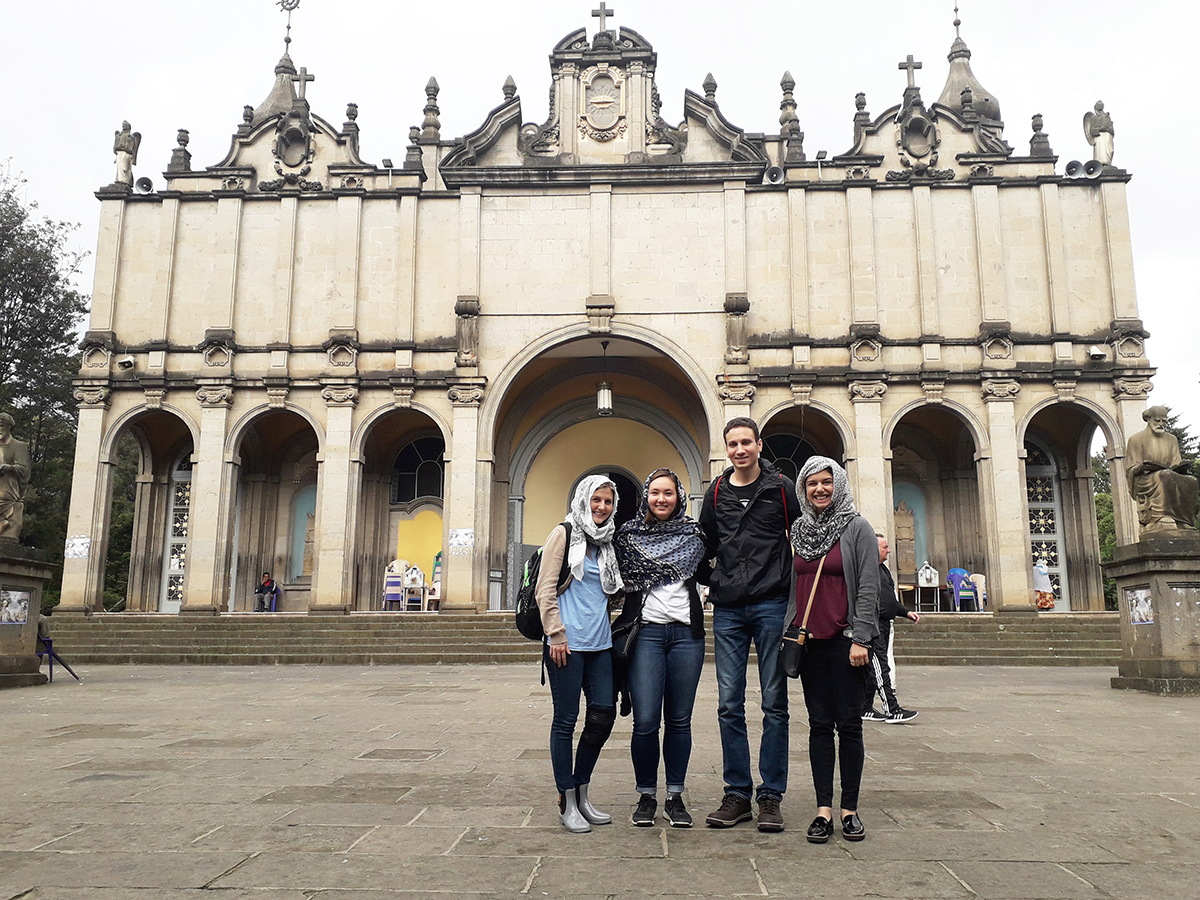 Image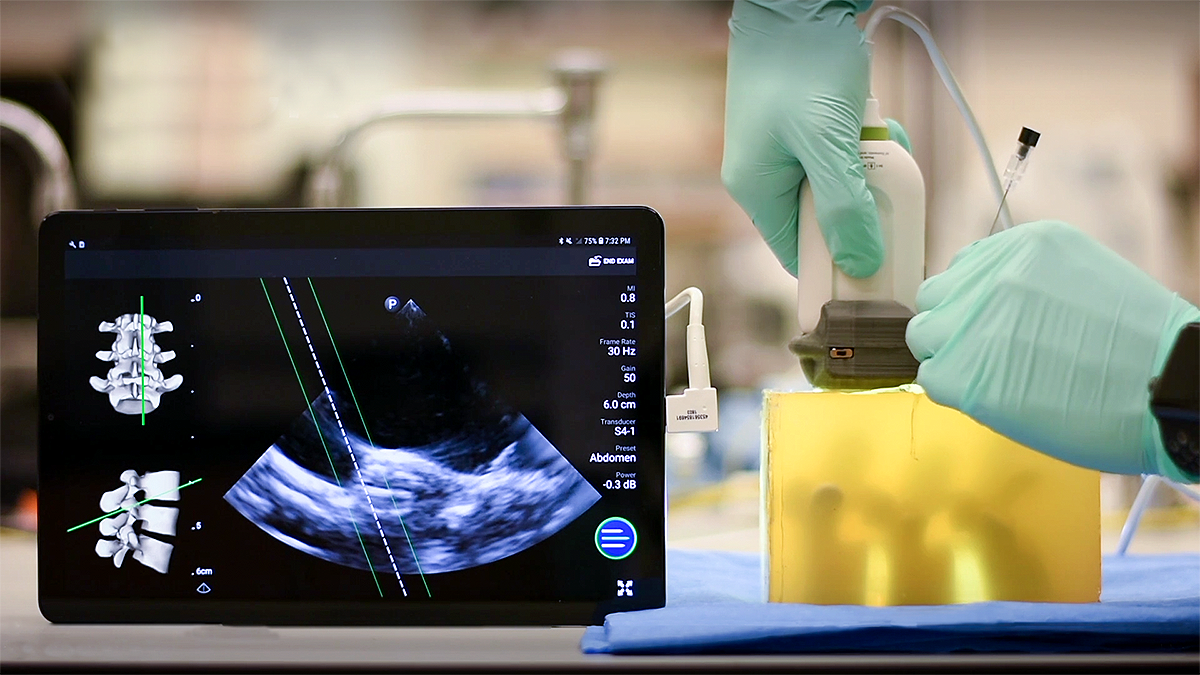 Both Ethos Medical and Tina could become the next Sanguina, a shining-star startup launched in 2014 out of the Coulter lab of professor Wilbur Lam, largely on the ingenuity of then-student Erika Tyburski. She devised AnemoCheck, a single-prick blood test for anemia that reports results in two minutes. The FDA green-lighted AnemoCheck in 2017, signaling the potential of students to take a product all the way to the finish line.
"As many as half of our student teams file a provisional patent application by the end of the semester," Rains says. "At the same time, getting all the way to market is hard because of government regulation. It takes years and a lot of money and hard work."
It helps that the faculty leading Coulter's Capstone are themselves entrepreneurs. Stubbs had five startups spanning a venerable career, two of which he sold. Rains developed products for two medical device giants before joining his alma mater in 2012 to direct Capstone.
But he hasn't parked his entrepreneurial ambition. In 2016, Rains founded Jackson Medical around a product he had engineered, a safety cap for surgical light cables. The cap, now marketed as GloShield, prevents carelessly placed lights in an operating room from setting materials on fire. GloShield was introduced to the market last summer.
Margulies says startups like Jackson Medical reflect the enterprising drive of more than a few Coulter faculty.
"There's a difference between translation and entrepreneurship," she says. "Many of our faculty actually take the baton from the laboratory into the prototype stage and then on to the launch of a company. They see this as the best way to make a difference in the lives of others."
Exactly why the Department is able to spawn such innovation is a question with many answers. Dahlman cites physical infrastructure and talented students and colleagues as the foundation. But he adds, "the administration is supportive, and you can do any experiment you want. Plus, there's this general feeling that if it hasn't been done before, we'll be the ones to do it."
James Stubbs, who has lived the life of an entrepreneur, echoes that sentiment. "A lot of places are very afraid to try something because they're afraid of making a mistake," he says. "But the Coulter Department really hasn't shown any hesitancy for trying new things. And that's the mark of a true entrepreneur."
Image