Lara Hodgson (AE, '93) on how she launched a pioneering enterprise — several, in fact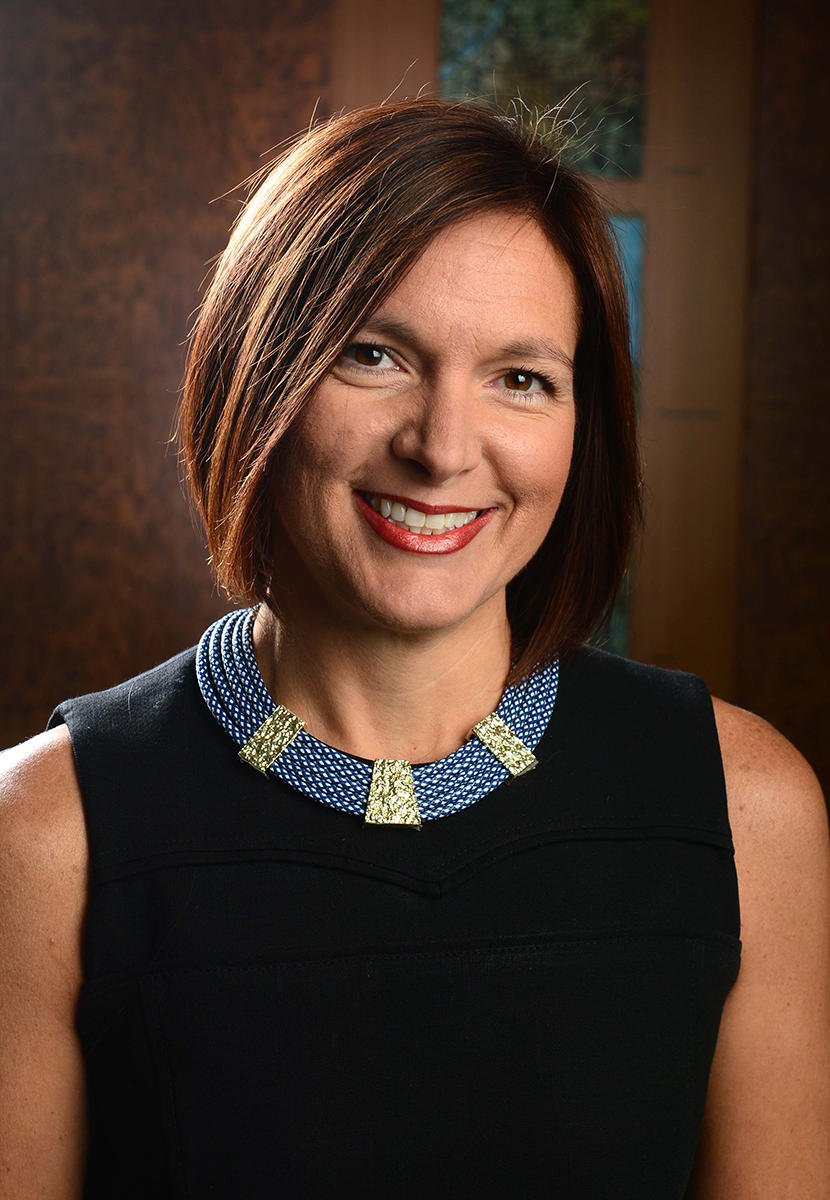 She never did build a rocket or redesign a helicopter rotor. Yet Lara Hodgson credits her aerospace engineering education at Georgia Tech with much of her success as a serial entrepreneur. Those college years instilled a mindset for tackling impossible problems and challenging the status quo.

Today, Hodgson heads Now Corp., a novel financial services enterprise she co-founded with fellow Georgia Tech alumnus John Hayes (ISyE, '71). Recently, she took time out of a hectic day to share insights from her odyssey through startup companies.
You've started three companies. Growing up, what entrepreneurial experiences did you have?
I started my first business by accident in third grade. My friends had these hair barrettes with ribbons and beads on them. They were pretty, but expensive. So, Mom took me to the local craft store, bought some ribbon and beads, and we decided to braid them ourselves. I wore them to school and all my friends wanted some. I sold them for $4 apiece.
How was business?
It was good. The lady at the craft store asked why I kept coming back, buying so much ribbon. When I showed her what I was making, she said, "I could sell those for you." So, she placed an order, too. Before long, I was making hundreds of pairs a week.  
Engineering education at Georgia Tech today brings lots of entrepreneurship opportunities. If you had those when you were in school in the 90s, would you have participated?
I really don't know. Some people know when they're growing up that the reason they want to be an entrepreneur is to run something. They want to be in charge. And that was never me. What drove me to be an entrepreneur was a desire to fix things. When I see a problem that hasn't been solved, I have to solve it. I think studying engineering is better than studying entrepreneurship.
What kinds of problems did you solve with your first company, a consultancy?
It was called Insomnia, and I started it with Stacey Abrams (recent candidate for Georgia governor). We helped bring the Atlanta Dream to the city. We had a client that was trying to figure out how to generate income for native Alaskans. We developed a plan for infill stations for MARTA. We only took a project if it challenged both our head and our heart.  
Why the name Insomnia?
Stacey and I would email each other at two in the morning and get an immediate response. We stayed awake and solved the problems that kept other people awake at night.
How did that morph into your second company, Nourish?
I was going to a meeting one day, and I got out of the car to find my son has spilled his bottle everywhere. He's soaking wet, stuff is all over the place. So, I walk into the meeting, and I'm asking, "Why can't someone just make a bottled water that doesn't spill? Or a baby bottle that doesn't spill?"  Stacey and I said, "Let's do it," and we developed patented, spill-proof bottled water for kids.
What was the problem you had to solve with Now, your third company?
It's a problem that businesses don't realize they have. You deliver a good or service, you send an invoice — and you wait. You wonder why the U.S. Postal Service can't seem to find small business mailboxes with payments, yet the checks are always "in the mail."
That happened to you at Nourish?
Yes. We got our first big order of bottles from a major grocer, and we were going to be shipping truckloads of product. We went to our suppliers and said, we've got this big order, and they want net 30 terms. So, will you give us net 60? They made the product, we shipped it, the 30th day came, but a check didn't arrive. The 45th day came, another order came in — the grocer said it's flying off the shelves. But we weren't getting paid in a timely way, and we didn't have the cash to manufacture more product.
What about just getting a line of credit?
That's actually what people told me to do. But anytime someone gives me a suggestion that seems so automated, I question it. That's what Tech taught me. I'm an engineer, and I remember thinking, "I understand why I would borrow money if that money stays in my company. But why should I borrow money and loan it to my customer for free, which is really what an unpaid invoice is?"  
How did you solve this?
I was sitting at lunch one day with a friend, lamenting that we're going to grow to death. The orders were bigger and bigger, but I couldn't pay my suppliers. Then I realized, this restaurant never waits to be paid. They accept a credit card. The problem is, in business, your clients don't want to pay with a credit card — because when their credit card bill comes, they face interest and penalties if they don't pay up right away, but they can take as long as they want to pay an invoice. So we created NOWaccount, the first payment system that enables a business to get paid immediately when they deliver a good or service. In a way, it feels like accepting a credit card for payment, not a loan or factoring, even though the customer will not pay with a card and demands an invoice.
Looking back, how did your engineering education influence your entrepreneurship?
I don't get flustered easily, and I think that's from Georgia Tech. When things go horribly bad in a day — and there will always be days like that — I take a deep breath and just try to figure out what went wrong and how to fix it. Georgia Tech gave me that grit, that resilience.
Image