Regents' professor to enable students to capitalize on education to advance their career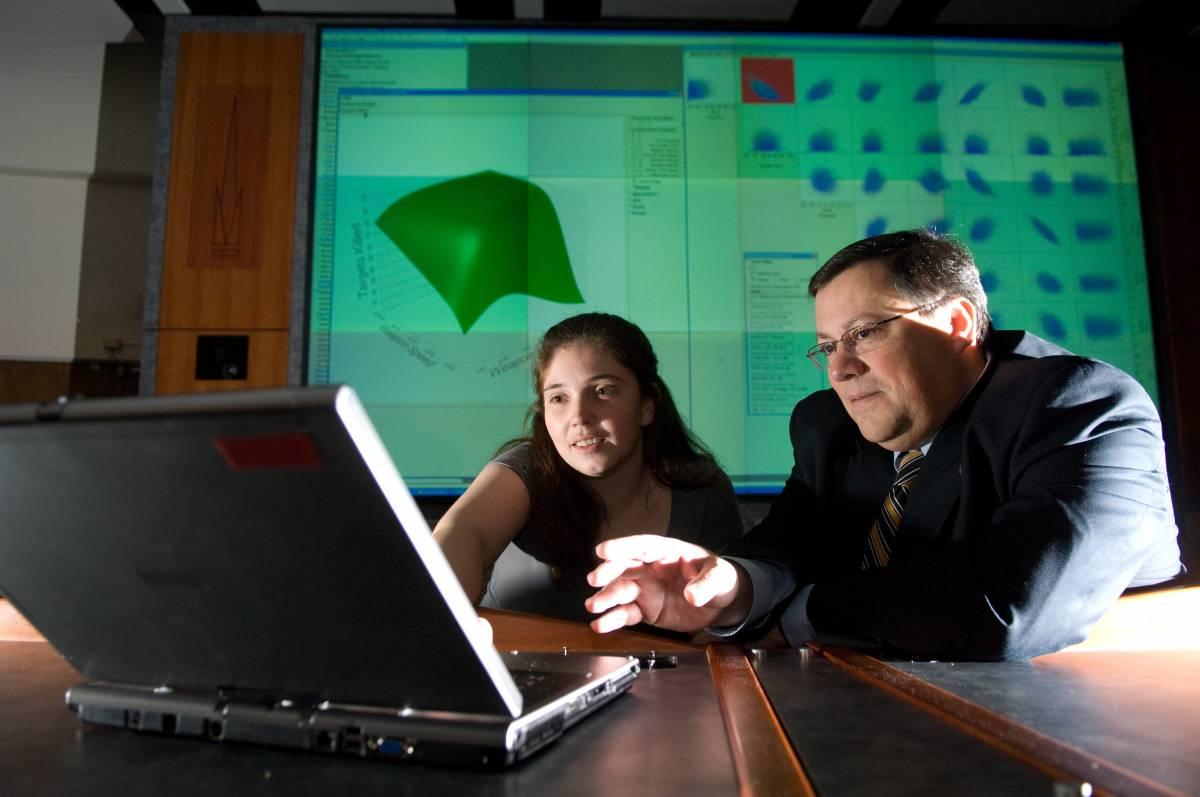 Dimitri Mavris, Ph.D., Regents' Professor in Aerospace Engineering and director of the Aerospace Systems Design Laboratory (ASDL), has been named the Director of the Professional Master's in Applied Systems Engineering (PMASE) program at Georgia Tech, effective July 1, 2019.
PMASE is a two-year program which consists of six core courses on systems engineering fundamentals, modeling and simulation, SysML, and system design. An additional four courses provide a specialization in complex systems. The curriculum is taught in a hybrid format that blends face-to-face instruction and 24/7 online learning.
Students come to Georgia Tech's Atlanta campus three times throughout the six-semester program. The program culminates with a 12-week team-based Complex System Capstone Project. Students are paired with a mentor to present real-world problem-solving solutions to corporate, governmental, and organizational sponsors.
From its inaugural offering in 2009, PMASE has grown from nine students in the first cohort to 155 alumni and a consistent annual enrollment of around 60 combined first- and second-year masters students. PMASE was the first professional master's degree at Georgia Tech and much of its innovative format was used as a model for subsequent professional master's degree programs.
"I am honored to be named the next director of PMASE. It is an exceptional program in the ever-growing area of systems engineering. With its combination of coursework and Capstone projects, PMASE positions its graduates to tackle real-world challenges and advance in their careers. I look forward to working with my colleagues within the College of Engineering, the Georgia Tech Research Institute, PMASE instructors and partners across the country to build a world-class professional master's program, leveraging the extensive research we have done in this area." -Dimitri Mavris
Mavris received his B.S., M.S., and Ph.D. in aerospace engineering from Georgia Tech. He is a Fellow of the American Institute of Aeronautics and Astronautics and the Royal Aeronautical Society, Director of the AIAA Aviation, Technology and Operations Group, and executive member of the International Council of the Aeronautical Sciences (ICAS). Mavris recently completed a 4-year membership on the United States Air Force Scientific Advisory Board and is a member of three NATO working groups. He is the Boeing Endowed Chair in Advanced Aerospace Systems Analysis as well as an S.P. Langley Distinguished Professor.
As director of the Aerospace Systems Design Laboratory, Mavris leads 250 researchers dedicated to the advancement of systems engineering and the interdisciplinary design of systems.
"The College is proud to offer a master's degree that provides the academic rigor graduates need to optimize their career growth," said Steve McLaughlin, Dean and Southern Company Chair, Georgia Tech College of Engineering. "Its hybrid format of traditional instruction and applied research has differentiated the PMASE program from others in the U.S., making the College a sought-after destination for working professionals."