The K12 InVenture Prize Encourages Students to Engage in the Design of their own World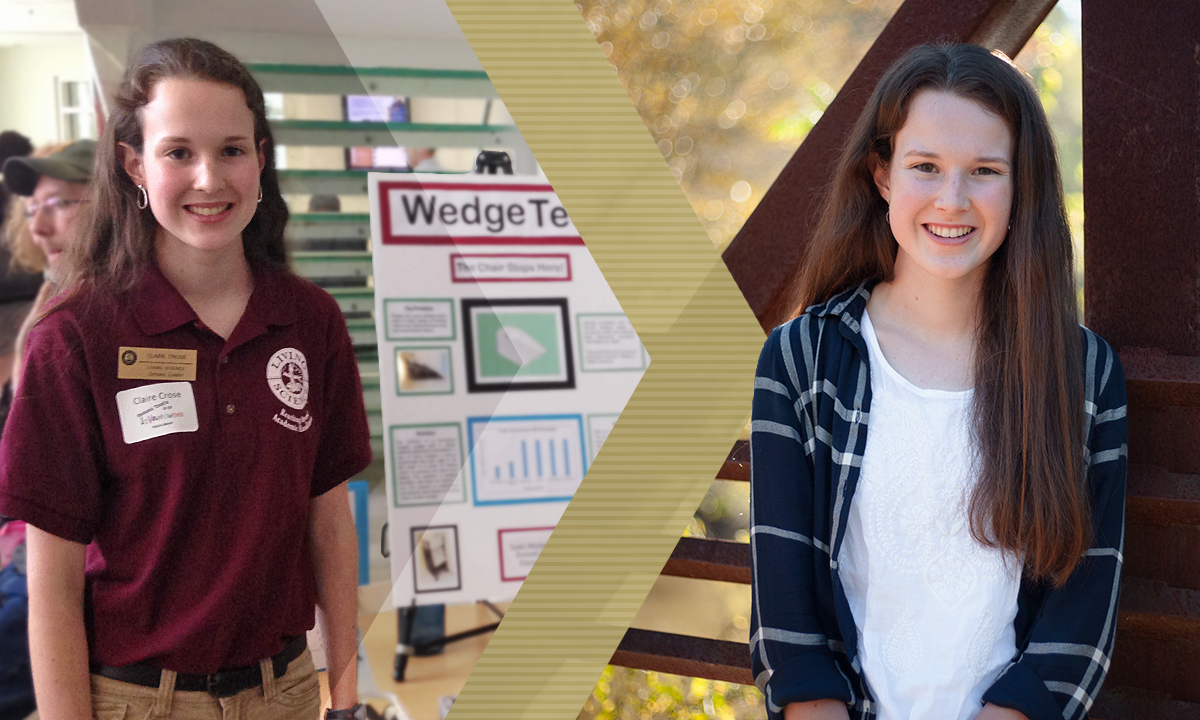 For schools with a limited budget and classrooms that are routinely reconfigured, folding chairs are a necessity. But students at Living Science Homeschool Study Program in Woodstock would frequently become frustrated when stacks of folding chairs fell over or slid to the ground. No more.
Then-sophomore Claire Crose and her partner came up with a beautifully simple solution: small wedges that hold the outermost chair in place and support the rest of the stack.
Image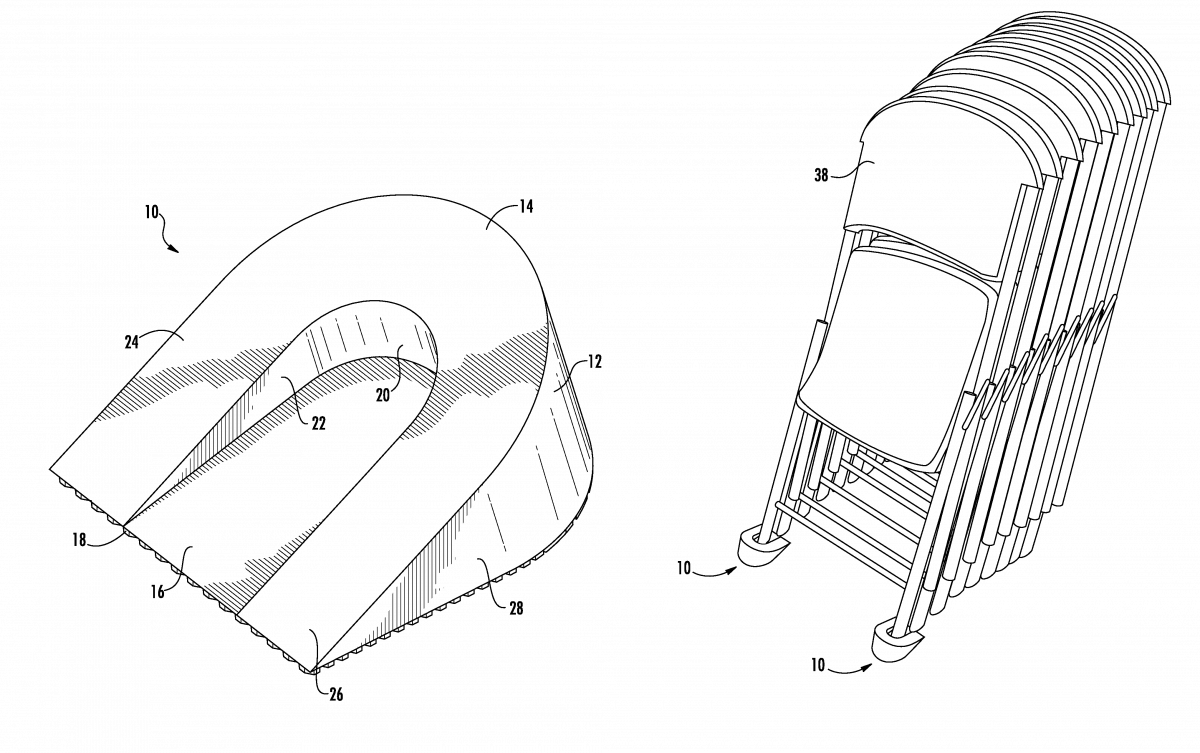 Crose's sophomore engineering class was participating in the K12 InVenture Prize, a Georgia Tech program that intends to work with the next generation of engineers and entrepreneurs by making invention education accessible to all students and teachers in Georgia.
Her teacher paired textbook chapters with curriculum from Georgia Tech designed to give students hands-on engineering experience. The students went through the whole design process – from brainstorming and research, ideation, prototyping and evaluation to the eventual pitching of the design.
Crose's idea went through many iterations before she and her partner settled on a design and material that worked.
Image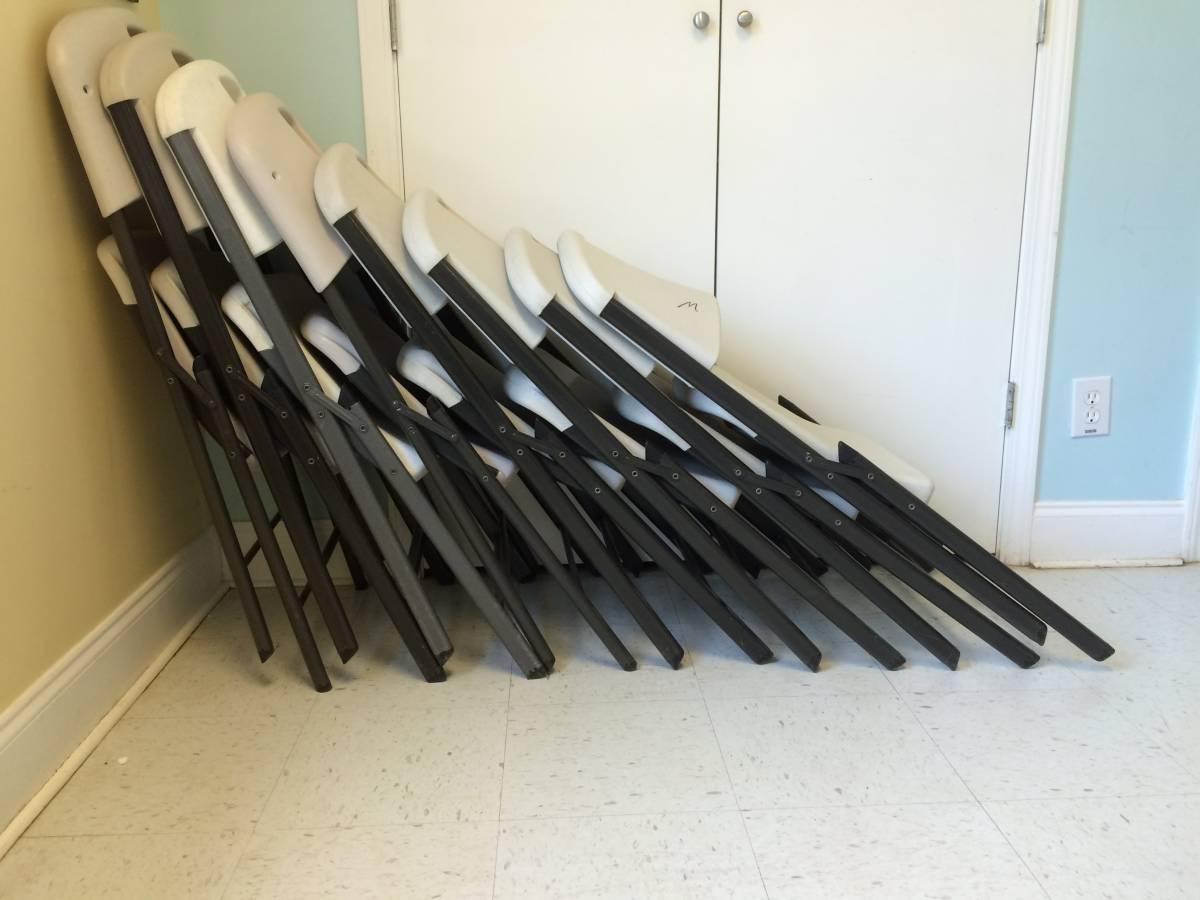 "They work somewhat like a doorstop on the bottom of the chairs," said Crose, who is now a second-year mechanical engineering student at Georgia Tech. "You slide them in underneath the feet of the outermost chair in the stack. The shape of the design plus the friction between the bottom of it and the floor holds the chairs in place so that they don't fall out anymore."
The program, inspired by the Georgia Tech InVenture Prize Competition, began six years ago and now has participation from all over the state and from all grades. Georgia Tech provides curriculum and extensive support to help teachers be successful, and teachers can decide how they want to implement that curriculum – into a class, club, or after school program. Students get feedback on their pitches and attend a state-wide competition on Georgia Tech's campus, where students present to industry professionals and faculty who evaluate their inventions and pitches. 
At that state competition, Crose's invention earned her team second place and the Technology Association of Georgia (TAG) manufacturing award, which commended the team on their use of 3D printing to manufacture the device.
Image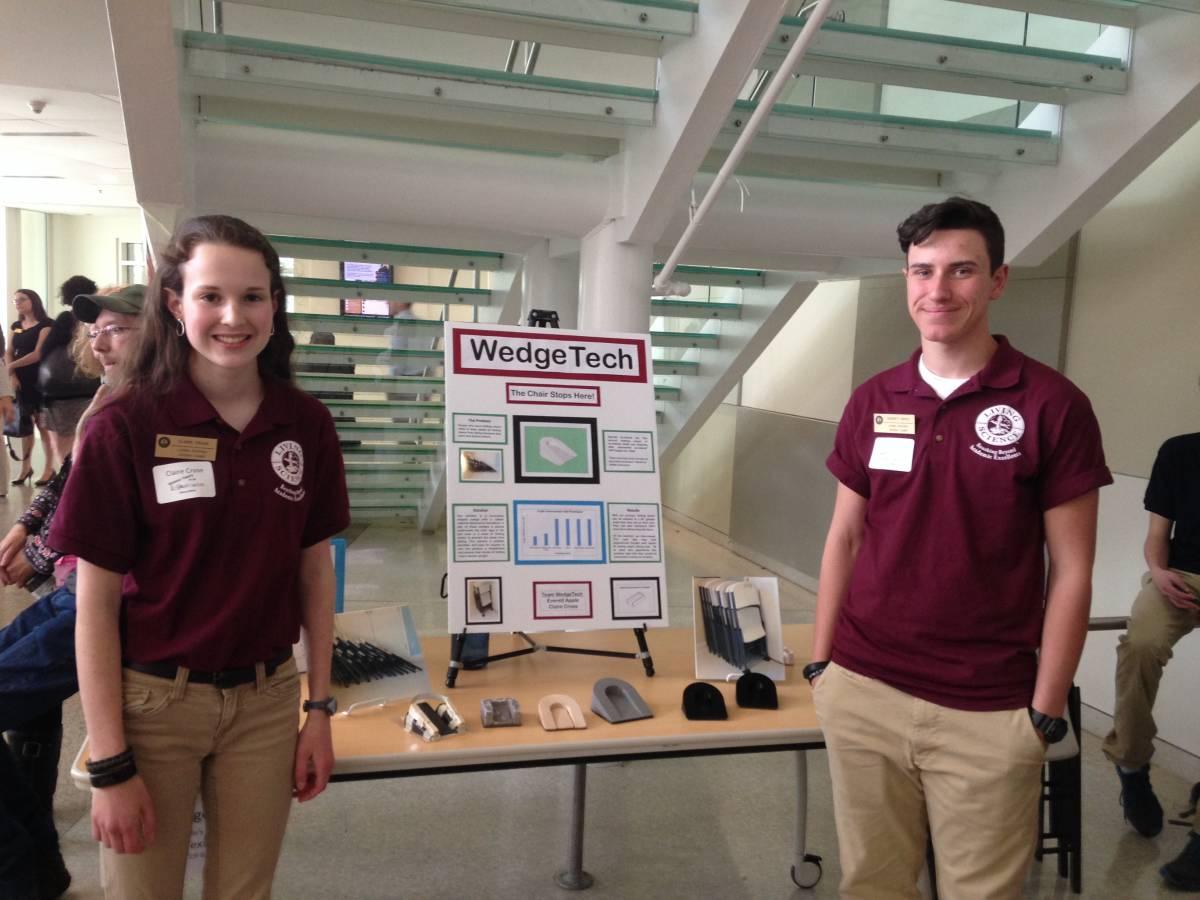 The top teams from the K12 InVenture Prize earn the chance to compete at the National Invention Convention, held annually at the Henry Ford Museum in Michigan. Crose placed second at the national competition. Even more impressively, she and her teammate patented their invention.
"I think it's just an all-around cool experience," said Roxanne Moore, senior researcher in the Woodruff School of Mechanical Engineering and director of the K12 InVenture Prize Competition. "The mentality in the invention education space right now is that – win or lose – we don't want the students to walk away thinking they had a bad experience. The whole thing is very 'Let's celebrate our student inventors,' and one thing I've heard from multiple teachers and parents is that when these kids come to Georgia Tech or [the national competition], people are really taking them seriously."
No matter the age of the students, their inventions solve real problems. A high school team developed Quic-Cric, a solution that helps a paramedic perform a cricothyrotomy, which establishes a patient airway in emergency situations. Fifth graders came up with a way to prevent people from illegally parking in handicapped spots through RFID scanning. Inventions range from keeping muddy dog paws off the kitchen floor to deployable bulletproof shields to protect students in the case of an active shooter situation.
Moore loves to see the wide range of ideas, and she hopes that this program will help young people to realize that they can have a real impact on the world around them. 
"If we want a designed world that is reflective of our individualities, then we need more people," said Moore. "Regardless of your absolute level of technical skills, we need your perspectives. The great thing about inventing is the students are free to work on problems that they like, that they get invested in, and it's very human-centered."
Moore is happy to be able to help introduce young people to engineering and inventing and to potentially increase the pipeline of students of all backgrounds who might choose engineering as a career path. The K12 InVenture Prize certainly helped students like Crose get introduced and interested in engineering. Someday, maybe small kindergartners who got their first experience inventing with the K12 InVenture Prize will return to Tech as full-fledged engineers.