Dr. C. Anne Patterson's Journey into Telemedicine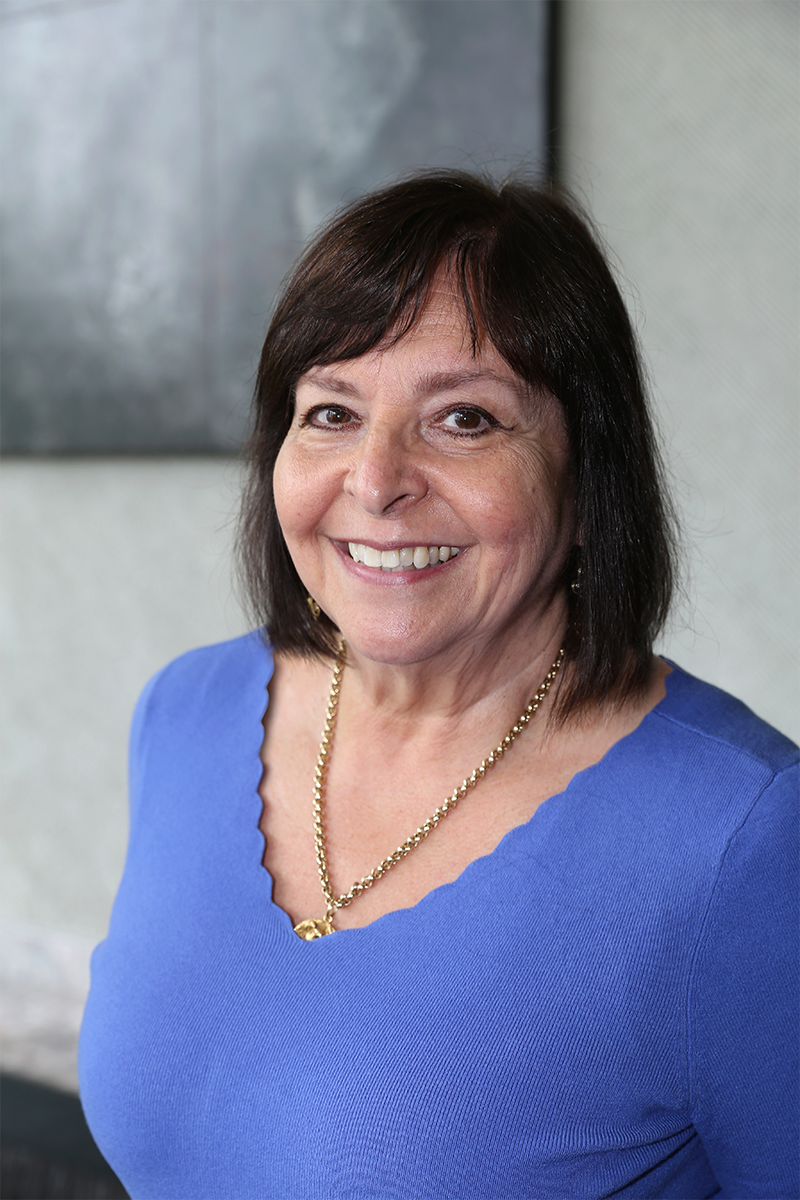 Telemedicine — the delivery of healthcare via telecommunication technologies — has been around for decades. But it took an engineer to get it just right. 
"We were doing telemedicine at NASA in the early 70's, but it was completely 'unsophisticated' by current standards," says aerospace engineering alumna C. Anne Patterson, a board-certified OBGYN and CEO of the Sandy Springs-based Women's Telehealth.
"We used a satellite to provide information about birth control that people in India could watch in between regular television programing," remembers Patterson. "I was a propulsion engineer working on that satellite. Later, the satellite was re-purposed to send medical information to physicians in very remote areas of the Rocky Mountains. And that was the extent of our 'telemedicine' in the 70s."
Four decades later, the telemedicine that Patterson now practices is much more than a medically-themed infomercial beamed down from a satellite. It is a systematic use of several technologies (including satellites), all with the goal of delivering personalized medical care directly to patients in remote areas. Telemedicine is also removing one of the largest barriers to health care delivery in the rural South: a chronic shortage of specialized medical practitioners.  
"We've reached more than 30,000 mostly low-income women — women who would not have access to maternal-fetal health. This is what modern telemedicine is capable of doing."
Telemedicine technology fully enables the maternal-fetal medical practice that Patterson operates today. Instead of traveling to her metro Atlanta-based office, patients visit a clinic near their home where their consultation with Patterson is conducted via video conferencing on a secure HIPPA-compliant network. Specially engineered medical equipment and cloud-based data exchanges allow Patterson to collect and analyze important data on each client before the session begins. A blue tooth-enabled stethoscope even allows her track fetal heartbeats hundreds of miles away. 
"We've been able to set up clinics in seven southern states," says Patterson. "We've reached more than 30,000 mostly low-income women — women who would not have access to maternal-fetal health. This is what modern telemedicine is capable of doing."
Patterson will readily tell you that the two aerospace engineering degrees she earned at Tech ultimately helped her to build — and optimize — Women's Telehealth. 
"As a trained engineer, I was used to looking at a system to see if it could work better and that perspective helped our practice," says Patterson. "We've gotten the cost of outfitting [clinics] down to around $10,000, which has really helped us grow. And I don't code, but I tracked down a developer in Boston who was able to create a form of an HL-7 interface that's allowing us to get ultrasound data and reports through a cloud-based system."
Image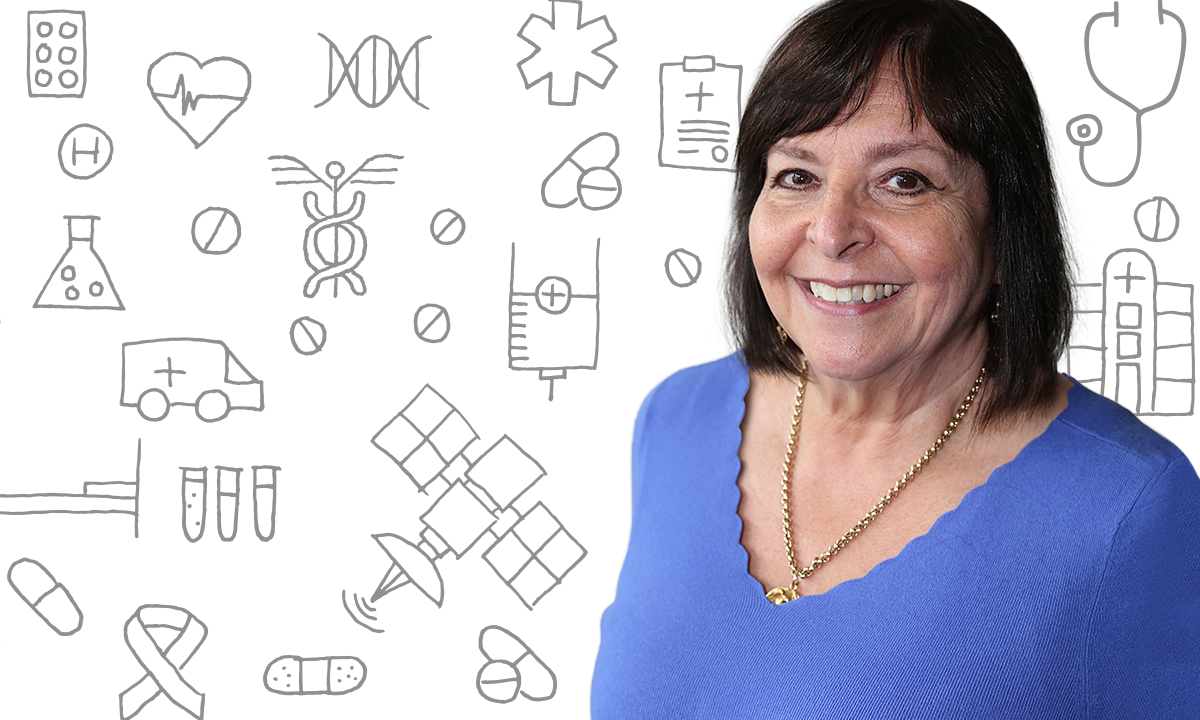 Finding her Specialty
Patterson chose her medical specialty — maternal-fetal medicine — in part because it plays such a critical role in Georgia, which has some of the highest rates in the United States for maternal mortality and pre-term delivery, particularly among women of color. 
She may never meet any of her patients in person, but, through Telehealth, she can consult with them in a trusted, community setting. Anecdotally and statistically, the results are promising.
"We conducted a study in Albany Georgia — an area that had preterm birth rates of 18 percent for African-American women, and 16 percent for Hispanic women," says Patterson. "Those rates were the highest in the state. While it was a tough region to choose, everyone was receptive to trying something new to make a difference."
Patterson and her team found after bringing telemedicine into the area for 18 months and partnering with the providers, there was a significant difference — for African-American and Hispanic women. Pre-term birth rates dropped to 8 percent and 6 percent, respectively, which is lower than the national average. To date, the rates remain at this level or lower. 
Telemedicine is uniquely suited to address the problems faced by the rural poor, Patterson points out. It does not involve high transportation costs, travel time, childcare, or Medicaid. With all of these barriers eliminated, patients are more likely to initiate and maintain contact with the medical system earlier in their pregnancies. Women's Telehealth helps these high-risk patients to manage chronic health problems — like diabetes and hypertension — that could threaten their pregnancies.  
In a typical consultation with Patterson, the conversation rarely ends when doctor and patient have checked off all the obvious medical issues, however. Before the video shuts down, Patterson leans into a more motherly consult with her patients, who have likewise relaxed their once-tense postures. At these moments, it's a little easier to understand why Patterson is still seeing patients long past the point when most physicians would have retired.
"I feel like God sent me here for a purpose," she says. "And my purpose is to see that women who are often poor, maybe hardly have gas money to drive across the county, or may even be incarcerated — all get the kind of medical help that they might not otherwise get. Maternal-fetal medicine is about healthy beginnings. I can't think of a more important connection to make." 
With the patient's full permission, we sat in on Patterson's consult with "Susan" (not her real name), a 23-year-old who is 25 weeks pregnant with her first child.  
The video pans on a young woman who is staring awkwardly at the floor. Like all Telehealth patients, Susan is accompanied by a medical professional — someone on her end who can answer follow-up questions after the visit — but the next half-hour will be a very intimate one-on-one between doctor and patient.
Susan's chart tells us that she has bi-polar disorder, a seizure disorder, a meth addiction, and attention deficit disorder. She was only recently released from a rural jail, where she was serving time for a minor drug offense.
Patterson starts on an up note. 
"Well I'm looking at all of your pictures [sonograms], and I can tell you so far, so good. All of the anatomy we see looks really good. With some of your meds, there would be a concern about a cleft lip or palette, and I can tell you that all looked normal. Baby weighs one pound, 14 ounces and that's good."
Susan picks up on Patterson's obvious concern and begins looking directly into the camera. The doctor's questions cover some tender territory — drug use, mental health, legal issues — but there is clearly something about Patterson's tone — direct, but warm — that relaxes the patient. Patterson weaves in suggestions for finding a drug-free environment when Susan is able to live on her own and for avoiding acquaintances who do drugs. She ends the consult by prescribing a pregnancy belt to address physical discomfort and a referral to a social worker who is both appropriate and accessible to the young woman.
"You have a beautiful life ahead of you with that beautiful baby," she says. "Let's talk about this again in a month."
With that, the video disappears and Patterson turns to another screen to document the visit. There's a lot to write, but, after a few minutes, Patterson pulls herself away to tell her visitors what's really on her mind:
"With a lot of my patients, you have to take a step back and see where they are. All the high-tech in the world isn't going to cure having no place to live, not enough food to eat, or not enough money for medication. There are social programs in place that can help, but the patients have to be connected with them. You have to bring those things up, or you've failed them," concludes Patterson.