Southwire brings electricity to rural Georgia and across the world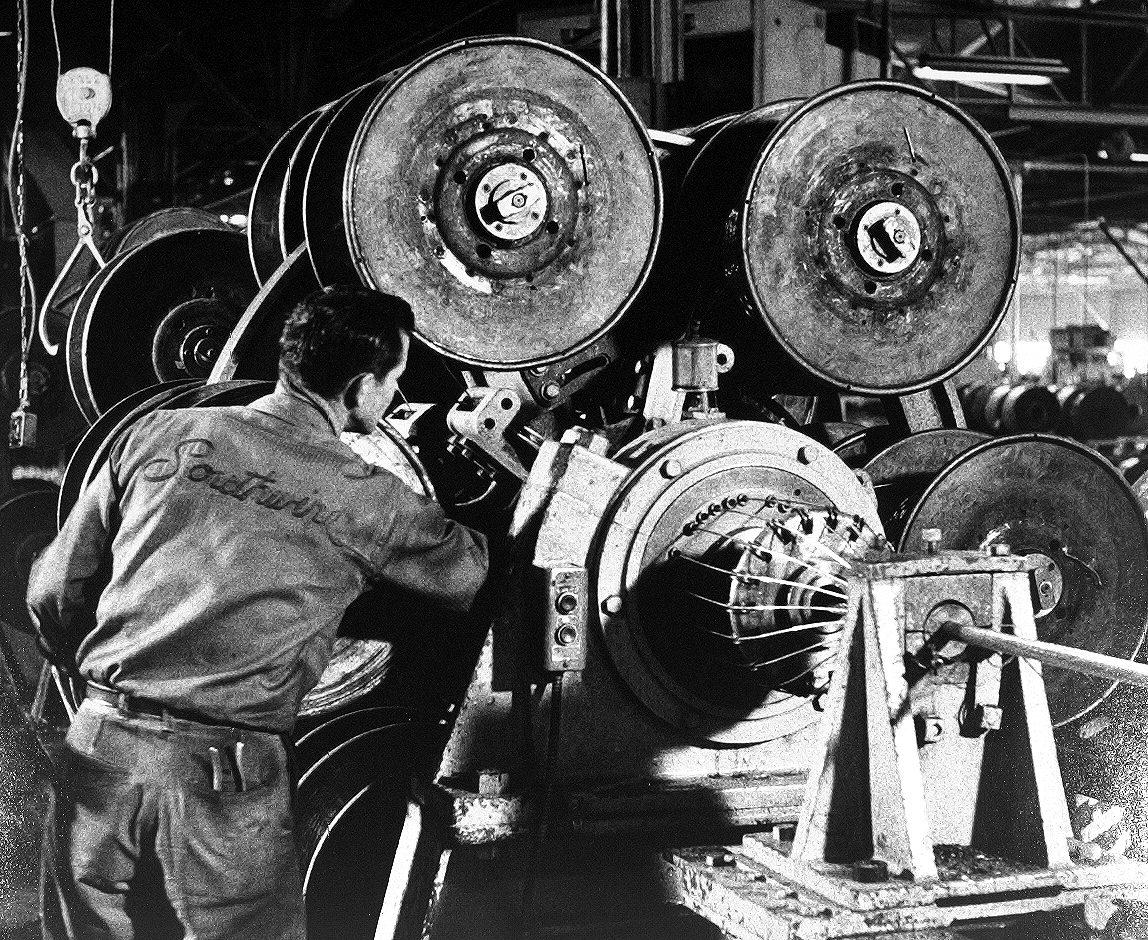 Roy Richards, Sr. was a man who wouldn't take no for an answer. And with an inventive engineering spirit nurtured at Georgia Tech, he was instrumental in bringing electricity to the South. As the founder of Southwire Company, Richards built one of today's leading manufacturers of wire and cable used in the transmission and distribution of electricity. In fact, nearly one in two new homes built in the United States contains Southwire products, and the company produces half of the cable used to transmit and distribute electricity throughout the U.S.
Image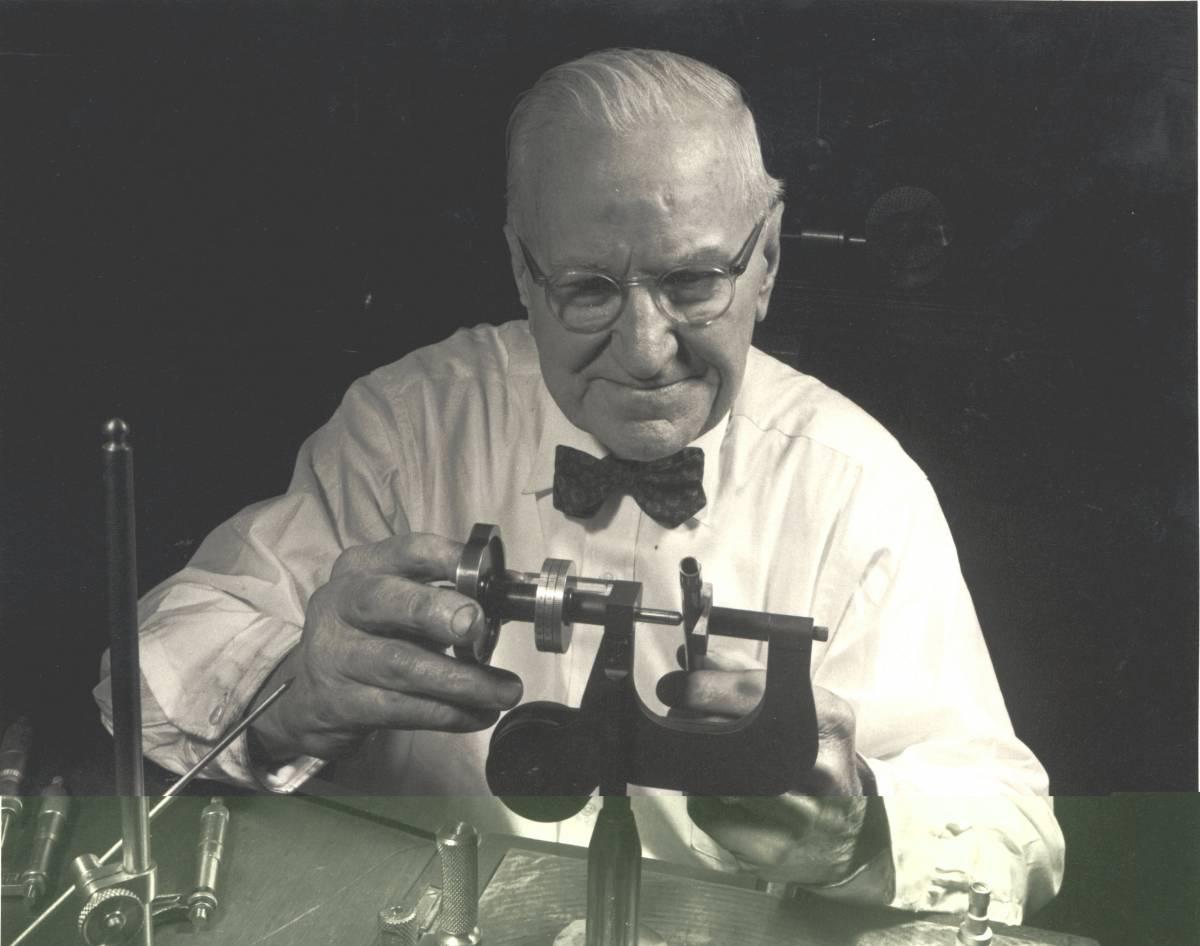 Image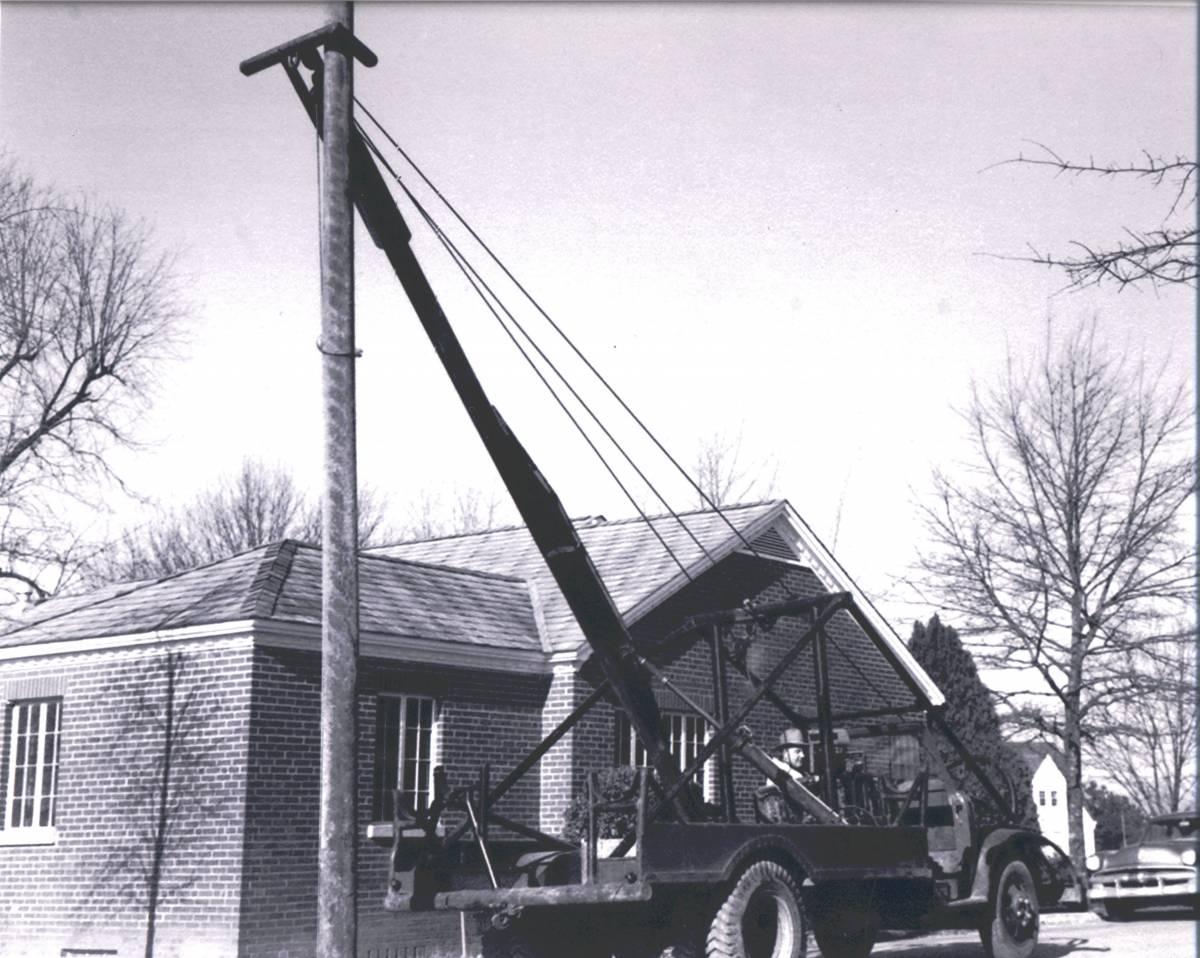 Image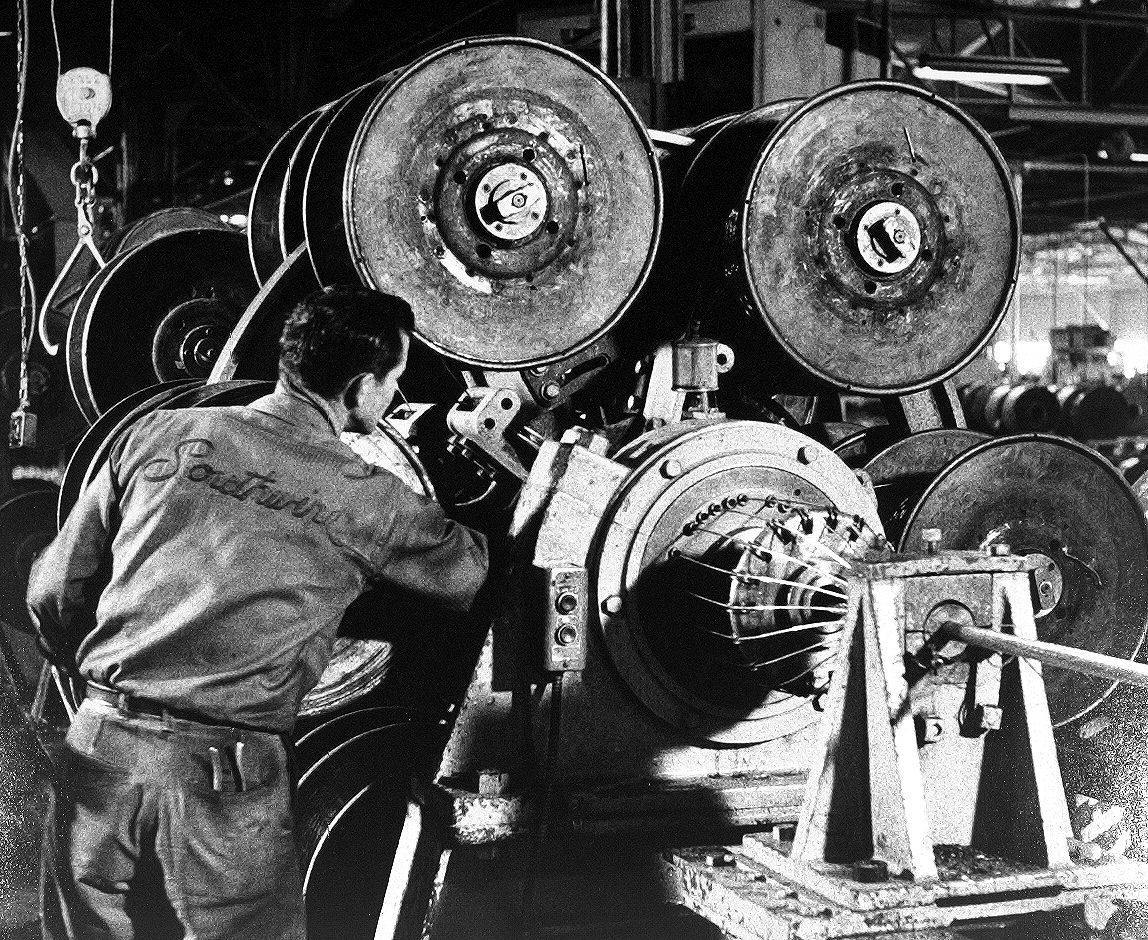 Southwire didn't spring up overnight. Richards faced many hurdles and seemingly dead ends on his path to create a successful business, which started at Georgia Tech. After graduating from Tech in 1935 with a mechanical engineering degree, more than 90 percent of his classmates left the south for jobs in New York, a city that paid a much higher wage than those in the South. Richards, however, chose to honor his roots and moved back home to Carrollton, Georgia, to run the family sawmill. By the 1930s, Richards noticed that rural areas in the South were slowly beginning to receive infrastructure for electricity. Seeing opportunity, he began turning out electrical poles at the sawmill and set up a construction company to erect them and install lines. He soon won the bid to set up power grids in the surrounding community — Carroll County. 
By 1939, Richards & Associates ranked second in the nation for number of miles of Rural Electric Authority (REA) Power lines installed. After derailments from WWII service, Richards and his team were ready to start erecting poles and stringing wire again, but there was a problem — no wire was available. In fact, it was estimated that the amount of wire he needed would not be available for another four years. So, Richards decided to simply make his own.  
Many told him it couldn't be done. At least not in a small cotton-growing town like Carrollton. The labor pool of the town only consisted of textile mill hands and farmworkers, a far cry from the mechanics and machinists that would be needed to make wire. Nevertheless, Richards decided to press on and remain in his hometown. He borrowed $80,000 to purchase land and built a small shop. He also hired retired Georgia Tech professor and mentor Major A. A. Case to train local Carrollton farmers on how to operate the wire manufacturing machinery. 
Southwire officially opened its doors on March 23, 1950, with 12 employees and three used machines. By the end of the first year, the company had produced two-million pounds of wire and $566,000 in sales.  
Image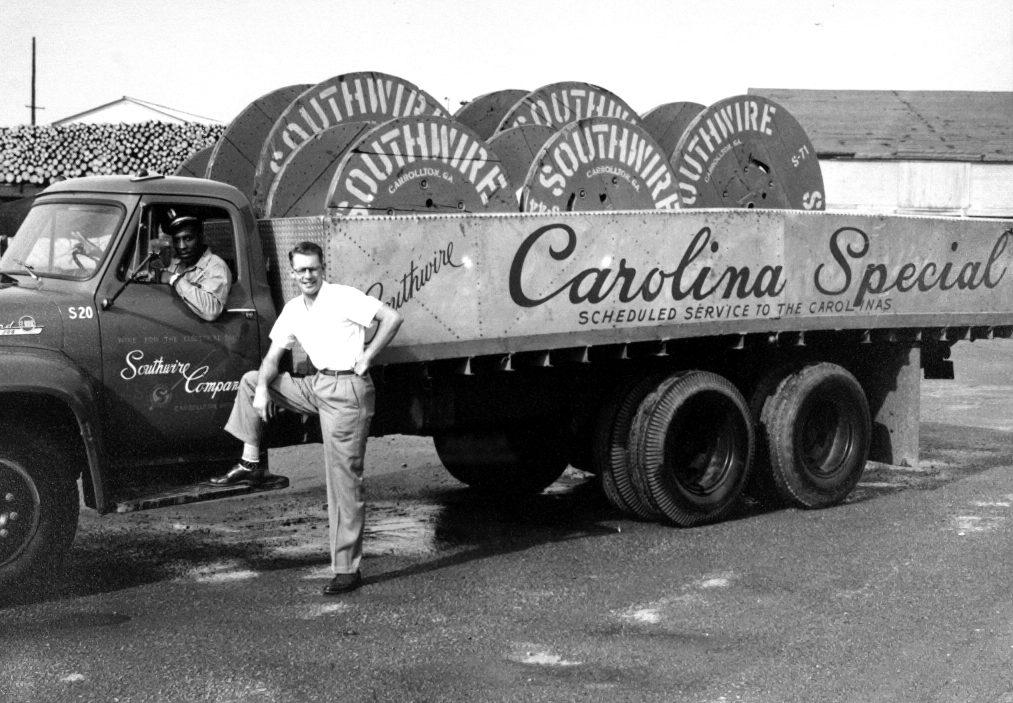 Like a true engineer, Richards continuously pushed his team to make the production lines run faster and more efficiently in order to sell more wire and grow the business. He had heard of an Italian machine that continuously cast lead and zinc rod. In 1953, he went to Milan to buy one of these machines, even though the developer told him it would not cast aluminum in the size he needed for making wire. But Richards was determined and hired recent engineering Georgia Tech graduate D. B. "Pete" Cofer to find a way to implement the new machine into Southwire's production line. After a few months of trial and error, Coefer made the Southwire Continuous Rod System a reality, drastically increasing production.  
By 1956, Southwire was producing 33 million pounds of rod and cable — 15 times the amount produced in its first year of operation. By 1960, the company employed more than 1,000 people, and in 1963, adapted its Southwire Continuous Rod® system to handle the more challenging properties of copper. Southwire soon added a new plant in Carrollton to produce building wire. The company experienced tremendous growth during the 1970s, moving from $75 million in revenue in 1968 to $600 million by the end of the decade.  
After Richards passed away in 1985, his sons took over leadership of the family business.  Southwire continued to grow over the decades and is now a major global contributor to the wire and cable industry. However, the company has not forgotten its roots. The corporate headquarters are still located in Carrollton, and the company is more committed than ever on making an impact on its surrounding communities through various outreach programs such as Project GIFT® and 12 for Life®.  It all started though with a Georgia Tech graduate that simply wanted to bring electricity to his hometown and found a way to do it.  
Southwire Gives Back
In 2005, amidst the devastation left from Hurricane Katrina, Southwire initiated Project GIFT® (Giving Inspiration for Tomorrow), which today involves more than 1,000 company volunteers supporting a wide variety of local projects in their communities, such as disaster relief, Toys for Tots and Back to School.  
In addition to these charitable- and service-related initiatives, Southwire partners with local school systems and post-secondary institutions to help address the workforce development needs of the community and the company's future. 12 for Life®, a signature partnership for the company, inspires at-risk high school students to earn wages by working in a Southwire manufacturing facility while completing high school. In its 12 years of operation, the program has graduated and changed the lives of more than 2,900 students —some of whom have continued to work at Southwire or gone on to higher education, the military or other occupations.