Fifth-year mechanical engineering student Quinnell Smith discusses why she chose Georgia Tech, how she made the most of her time here, and her plans after graduation. 
Q: Tell us a little bit about yourself – where are you from and why did you choose Georgia Tech?
A: My name is Quinnell Smith. I am from Belle Chasse, Louisiana which is located about 30 minutes from New Orleans. I didn't know anything about Georgia Tech until my junior year of high school. I didn't even think I wanted to do mechanical engineering, instead I thought I wanted to study architecture. I decided on mechanical engineering because my math teacher discussed my interests with me and I realized I was very curious about how things are made and also had a desire to invent things. I chose Georgia Tech because I met an alumna, Keisha Tanner, while I was at a music festival with my parents. I told her I was interested in mechanical engineering and she asked if I had considered Georgia Tech. I said no, but researched the institute's website, fell in love, and got admitted. I didn't make my decision to attend Tech until my first visit in April for Destination Tech hosted by the Black Student Recruitment Team, which was late since students have to enroll by May. I knew I wanted to immerse myself at a challenging and forward-thinking university, and just kept thinking "I hope I like it." I loved it. I enjoyed meeting people passionate about STEM and the opportunities that awaited me here. I felt like I could fully be myself at Georgia Tech.
Q: What have you enjoyed about mechanical engineering so far?
A: When I came to Tech, I didn't even really know what mechanical engineering was because it's so broad. I thought I would be sketching and doing computer-aided design all the time. What I have enjoyed the most is learning how to build anything that I want from its initial to final stages. We learn so much and learning a little bit of everything like how to code, material science, fluid mechanics, thermal sciences, machine design, and more is what I've enjoyed most. I decided to become an industrial design minor as well to improve my sketching,
Image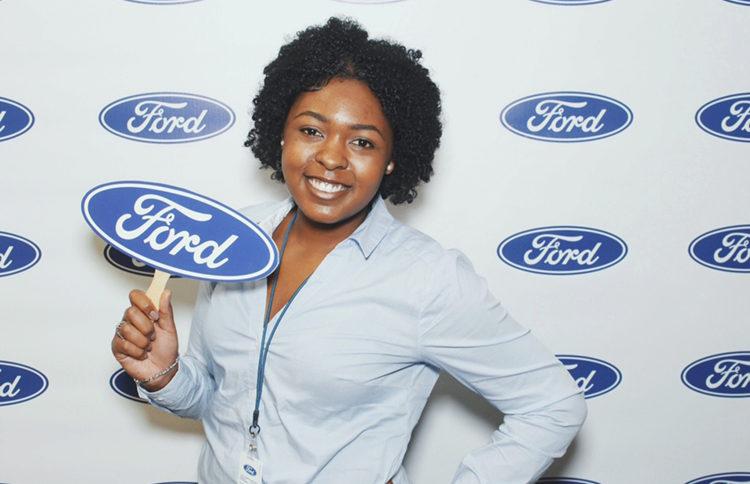 Image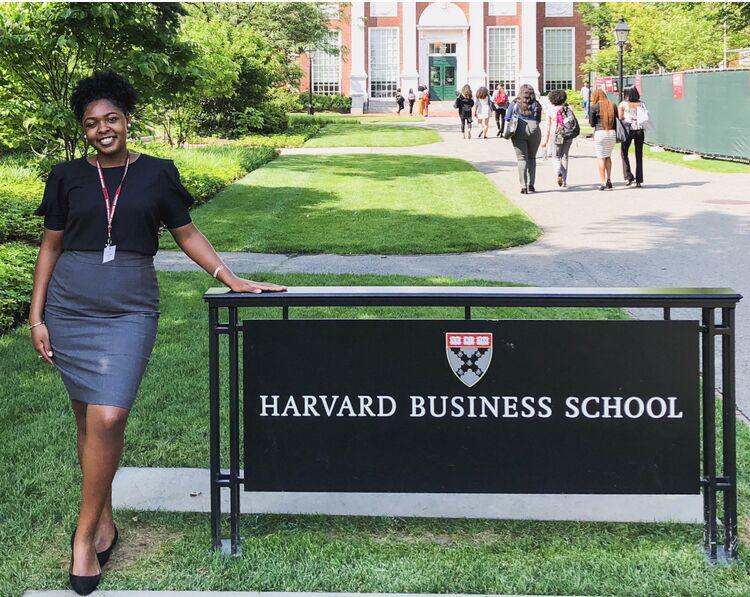 Q: What organizations or clubs are you involved in?
A: On the mechanical engineering side, I am a part of Pi Tau Sigma Honor Society. I initiated in the spring of 2018. Since my freshman year at Georgia Tech, I've also been involved in the Black Student Recruitment Team, and I currently serve as president of the organization. In addition, I've been heavily involved in the Georgia Tech Society of Black Engineers. Over the years I have served on the executive board, attended conferences, and helped to educate the surrounding Atlanta community about STEM and Georgia Tech. 
I have also served as an Edge Leader for the Office of Minority Education and Development, OMED. For the past 3 years, I have mentored about 30 freshmen and transfer minority students every year who are coming into Tech. I help them with anything from class registration during the first week to getting through school and life challenges. The most rewarding thing about participating in the Edge Program is building a mentoring relationship with other students and it continuing after their first year.
Q: What made you decide to become an Edge Leader?
A: I was involved with the Office of Minority Education and Development before I even started my first year here at Tech. They have a program called the Challenge Program; my class was made up of about one hundred minority students. We came to Tech for five weeks in the summer and took mock classes to help us get acclimated to the school before the semester started. As a first-generation student, I didn't know what a college experience would be like. This program helped to prepare me for the college experience and get acclimated to Tech. I was inspired from this experience to help other students get adjusted to Tech and feel understood because I needed that coming in.
Q: Do you have any idea what you want to do after you graduate?
A: I'm going to be a Business Technology Analyst with Deloitte in Houston. I actually didn't plan on doing anything consulting related during my time here at Georgia Tech. I've interned a lot in the automotive, aerospace, and transportation industries, taking on very technical roles that involved quality engineering, design engineering and vehicle engineering. I had a huge passion for business develop late in my junior year and I said, what am I going to do about this? My passion for business was so strong that I participated in the Summer Venture in Management Program at Harvard Business School last summer to learn more about business. The program and my passions for technology, design, and business inspired me to look for a role aligned with of my interests.
Image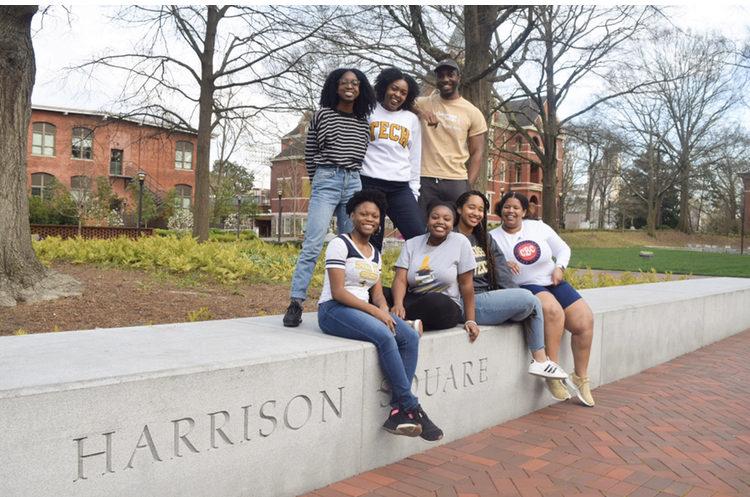 Image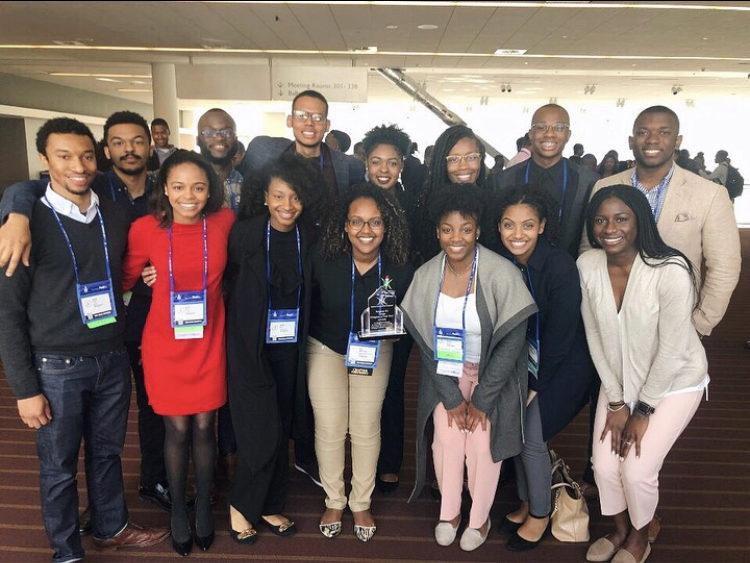 Q: Can you tell us more about your internships?
A: Each internship was about a semester long. My first one was after my first year with GE Aviation doing quality engineering on air foil turbine blades in Greenville, South Carolina. After my second year at Tech, I interned at Caterpillar where I did design engineering on medium track type tractors. My third internship was with Ford Motor Company where I did design and release engineering for side door closure applications. Finally, my last internship was with Northrop Grumman doing vehicle engineering for the F-18 program in El Segundo, California.
Q: Do you have a favorite place on campus to study?
A: I study at the Office of Minority Education and Development, library, the MRDC Building, Highland Bakery and Starbucks. The staff actually know me by name at each place. I think the employees on campus are absolutely amazing! I don't think they get enough credit for the amount of encouragement they provide to students. The janitors in the MRDC building always ask how I am doing. The staff at Starbucks and Chick-fil-A remember mine and other students' names. It's just the little things they do that mean a lot and make these places my favorite places to study on campus.
Q: What's your favorite Georgia Tech memory?
A: Oh, that's easy. My favorite memory is Miracle on Techwood. During the homecoming game my freshman year, I rushed onto the football field with many other students after we won the game in the last few seconds. Everyone on the field was high fiving each other and football players and singing the Tech fight song because we all couldn't believe we won. Another favorite memory of mine is studying abroad at Georgia Tech-Lorraine. It was my first time traveling out of the country. I was able travel to 13 countries that semester and be a blogger for the school.
Q: What's the biggest lesson you've learned?
A: I've learned two lessons. One is to give yourself some grace when it comes to school. You're not perfect and it's okay to not be perfect. Just focus on doing the best you can and know that's all you can do and learn to be okay with that. Coming into Tech, I had the mindset that I needed to make straight A's. Everyone coming into Georgia Tech is pretty much that kid from their high school who made straight A's and was valedictorian, salutatorian, etc. Just make sure to give yourself a pat on the back sometimes because you are doing more amazing things than you even realize.
The second lesson I've learned is that my career and education will not be a linear path and that's perfectly fine. We are not able to plan everything in our lives, and even if we try our best to things will not go according to plan. Sometimes you just have to roll with the punches and be okay with the unknown.
Q: What are your hobbies/interests outside of Tech?
A: Outside of school I'm a pretty creative person. I've danced since the 7th grade and I participated in Georgia Tech Dance Company for two years. I also danced in a Beyoncé-themed dance group on campus for about a year. I dance different styles such as tap, jazz, lyrical, liturgical, hip hop, and modern. I also do photography. I just kind of started my photography business last semester by taking graduation pictures. I love to travel. If I could do that for the rest of my life, I would probably be travelling. I'm an industrial design minor and I do art in my spare time- a lot of drawing and sketching.
Finally, I have a blog called Simply Bold, Brilliant and Beautiful (SimplyB3) that encourages women to follow their passions while being their authentic selves, and to not settle for what they want in life.
Q: Do you have any rules that you live by?
A: Don't settle, that's my motto. Don't settle for anything. If I think I want something, I go for it. If I fail, I still did something great and at least I tried. 
Q: What is a fun fact that most people don't know about you?
A: I was a movie extra in the movie "The Campaign" as a cheerleader.
Image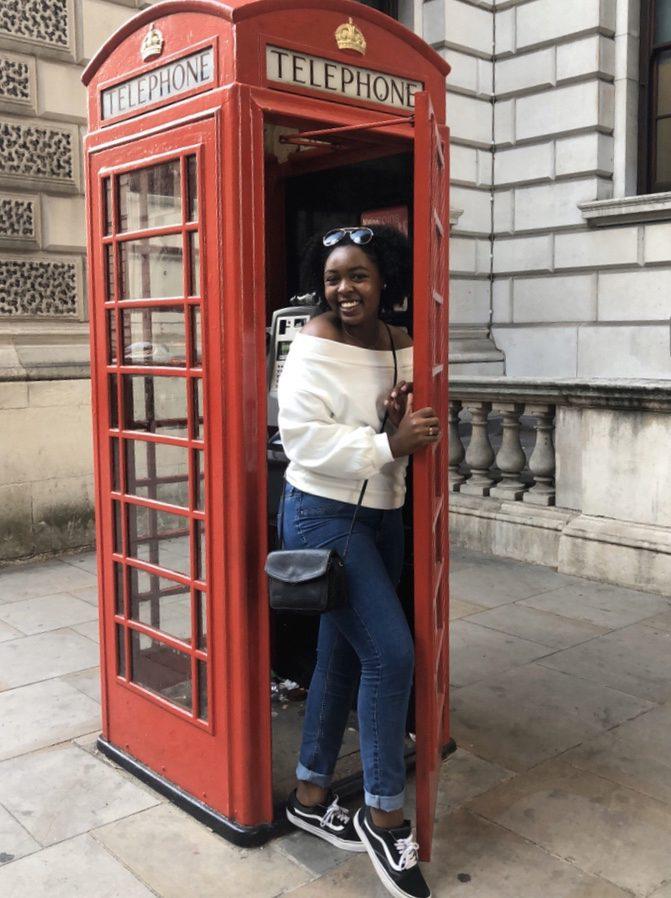 Image