As the COVID-19 pandemic creates unprecedented challenges and takes an enormous toll on our healthcare system, engineers across the College of Engineering are heeding the call to put their skills to the test. Our researchers are creating personal protective equipment (PPE), respirator parts, ventilators and more. Here are just a few stories of what the College is doing to fight COVID-19.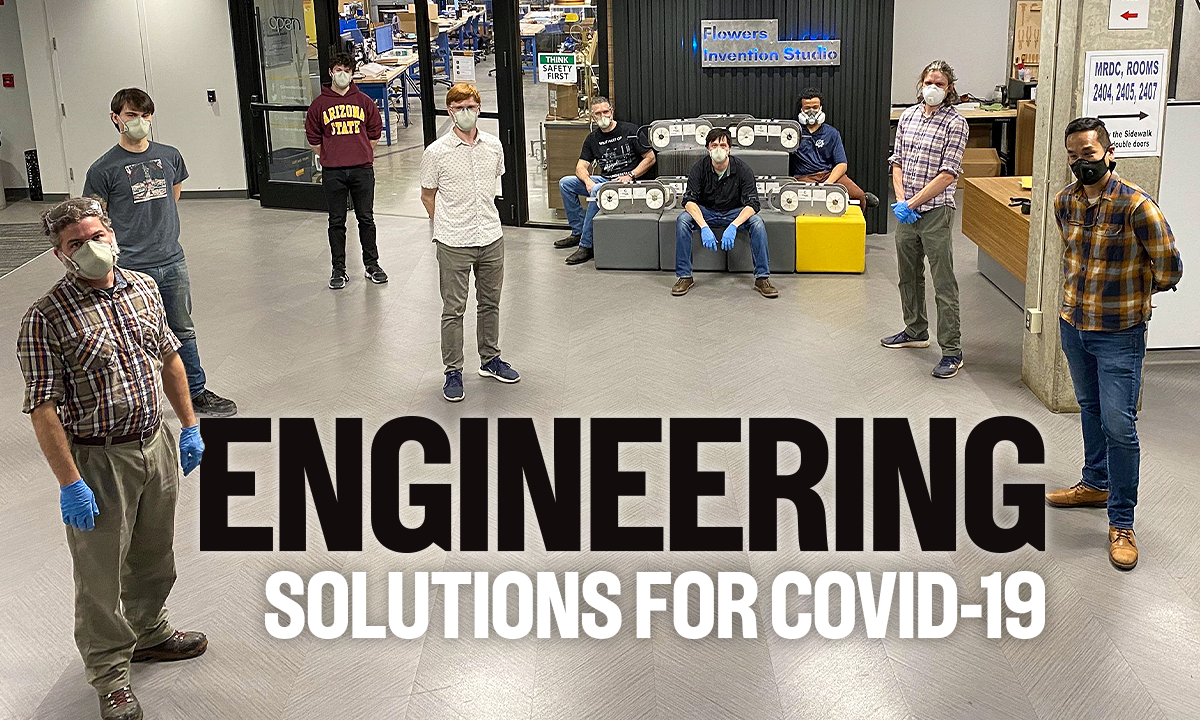 The Fight Against COVID-19 
PPE and other medical supplies to manage COVID-19 complications are in short supply locally as well as globally. Many engineers from Georgia Tech and beyond are doing their part in the fight against COVID-19, and Kolby Hanley is one of them. A recent Materials Science Engineering graduate, Hanley has turned his company's warehouse, using all of his 3D printers, into a rapid response center to create respirator parts. 
"Normally for manufacturing efforts, it's a two-week lead time, and that's fast by industry standards. With just-in-time manufacturing you have two days to get ahead of it. The faster we can manufacture and make kits into an open source design, it will help others create the parts in an exponential and impactful way." ~ Kolby Hanley, a recent School of Materials Science and Engineering graduate
Image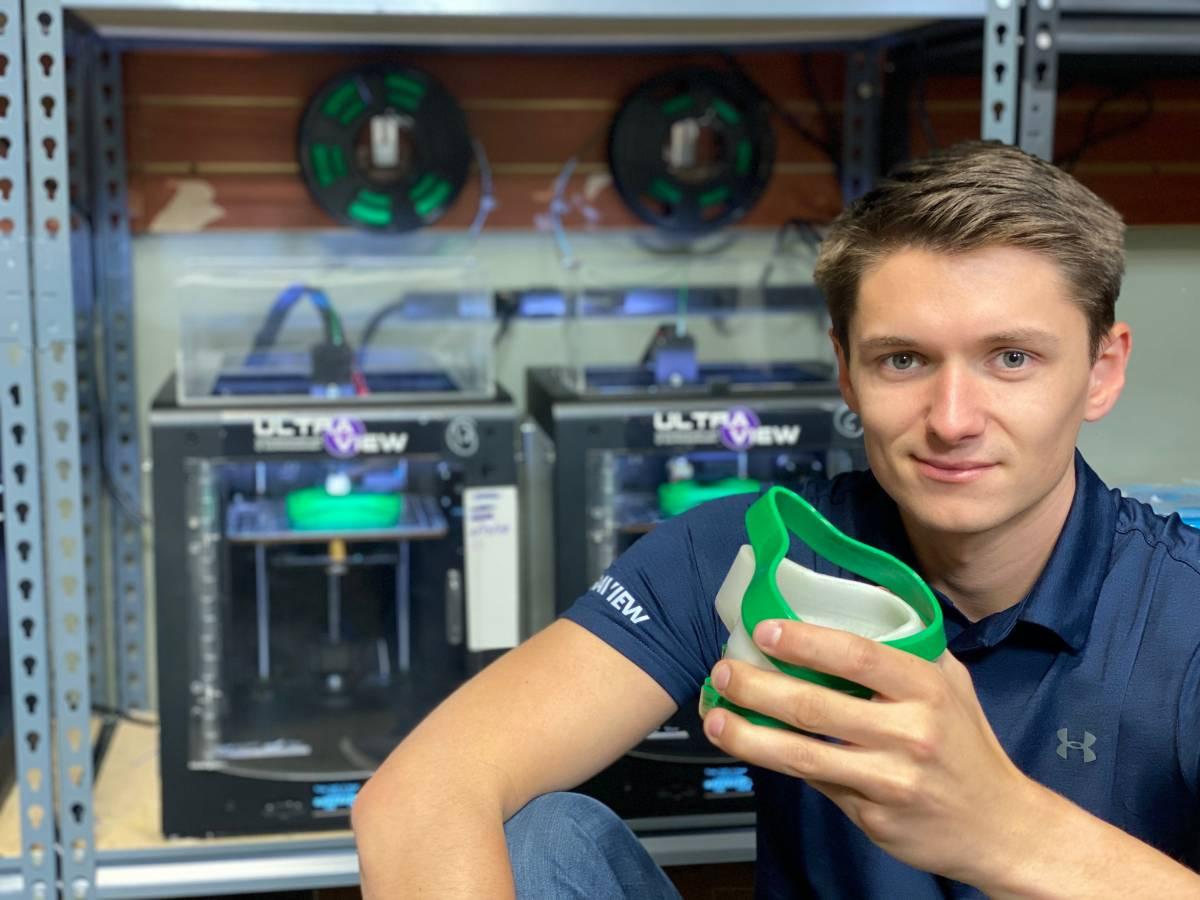 What Engineers Do in a Crisis 
The same COVID-19 virus that has emptied the streets of Atlanta has transformed aerospace engineering doctoral student Lee Whitcher into a PPE designer, a non-profit foundation founder and a community organizer – all in about two weeks. Emory University physician Jay Sanford has been working with Whitcher to create the intubation cover – a lightweight, polycarbonate enclosure originally devised by a physician in the Philippines. While the two refine this equipment, Whitcher has been designing a distributed manufacturing network that will ultimately allow volunteers to fabricate hundreds of covers in their homes, using simple tools and directions.
"When this all hit, and we moved to remote instruction, I realized it was a great opportunity to focus on my dissertation uninterrupted," he said. "I set myself up in the dining room, where my better half, Kirstin, a school teacher, was also working. But I couldn't shake the feeling that I have a particular set of skills and experience that could make a real difference in the fight against Covid-19." ~ Lee Whitcher, Ph.D. candidate in the School of Aerospace Engineering
Image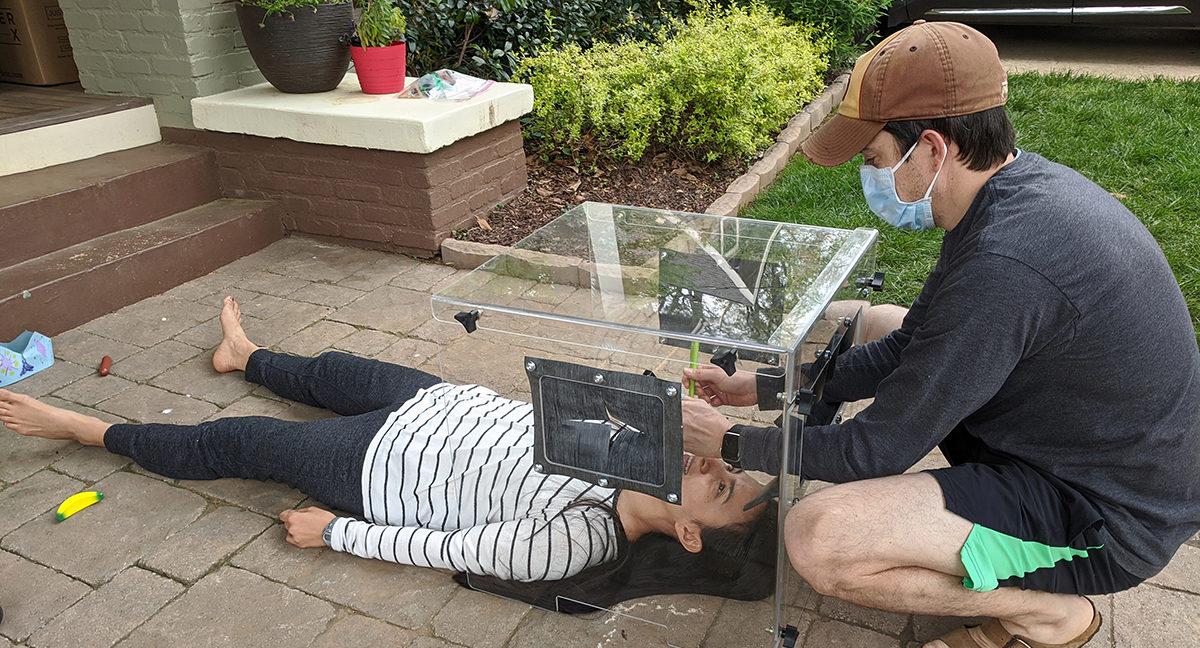 Simple, Low-Cost Ventilator Builds on Available Resuscitation Bags
A simple, low-cost ventilator based on the resuscitation bags carried in ambulances – and widely available in hospitals – has been designed by an international team of university researchers. The device, which is powered by a 12-volt motor, could help meet peak medical demands in the industrialized world and serve resource-constrained countries that don't have supplies of conventional ventilators.
"We are adapting the bag-valve-mask (BVM) resuscitators that are already in place, designed to be manually squeezed for reviving a patient. We are providing the mechanical assist that allows the bags to be squeezed continuously for days rather than for short periods of time. We are using infrastructure already in place." ~ Shannon Yee, associate professor in the George W. Woodruff School of Mechanical Engineering
Image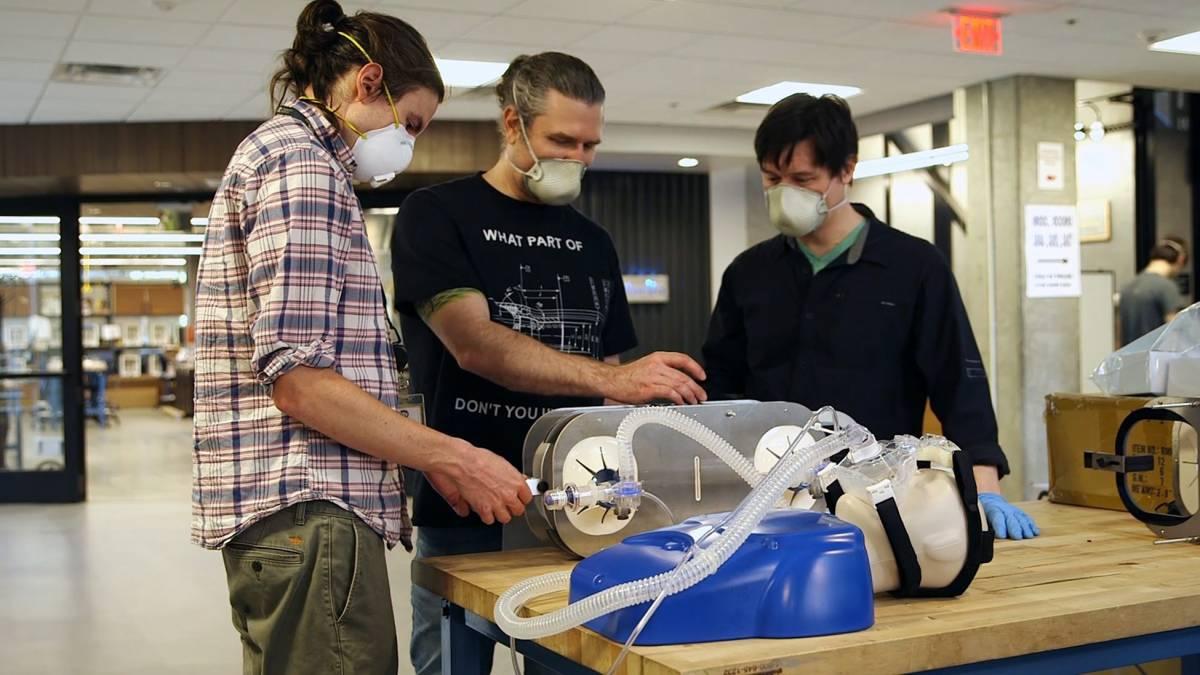 Supplying Face Shields to the Medical Community
The Wallace H. Coulter Department of Biomedical Engineering at Emory and Georgia Tech serves as a bridge between healthcare needs and broad technical know-how at Georgia Tech, and researchers are talking regularly with hospital systems to discuss their needs. So far, hand sanitizer, disinfectant wipes, face shields, respirator masks and ventilators have been identified as critical needs. Using resources of the Flowers Invention Studio – such as 3D printers – the group has already produced 1,000 face shields and is preparing to fabricate thousands more in the form of kits that hospitals can assemble. 
"The Georgia Tech mechanical engineering team is working to modify open source face shield designs so they can be manufactured in high volumes for the rapid response environment that COVID-19 requires. Our team has modified these designs using a range of product and process optimization methods, including removing certain features and standardizing tool use. By working on cross-functional and cross-disciplinary teams and directly involving healthcare practitioners and high-volume manufacturers, we will be able to respond to this effort at the scale and speed required." ~ Christopher Saldana, associate professor in the George W. Woodruff School of Mechanical Engineering
Image