Today's engineering student prepares for tomorrow by making the most of those college years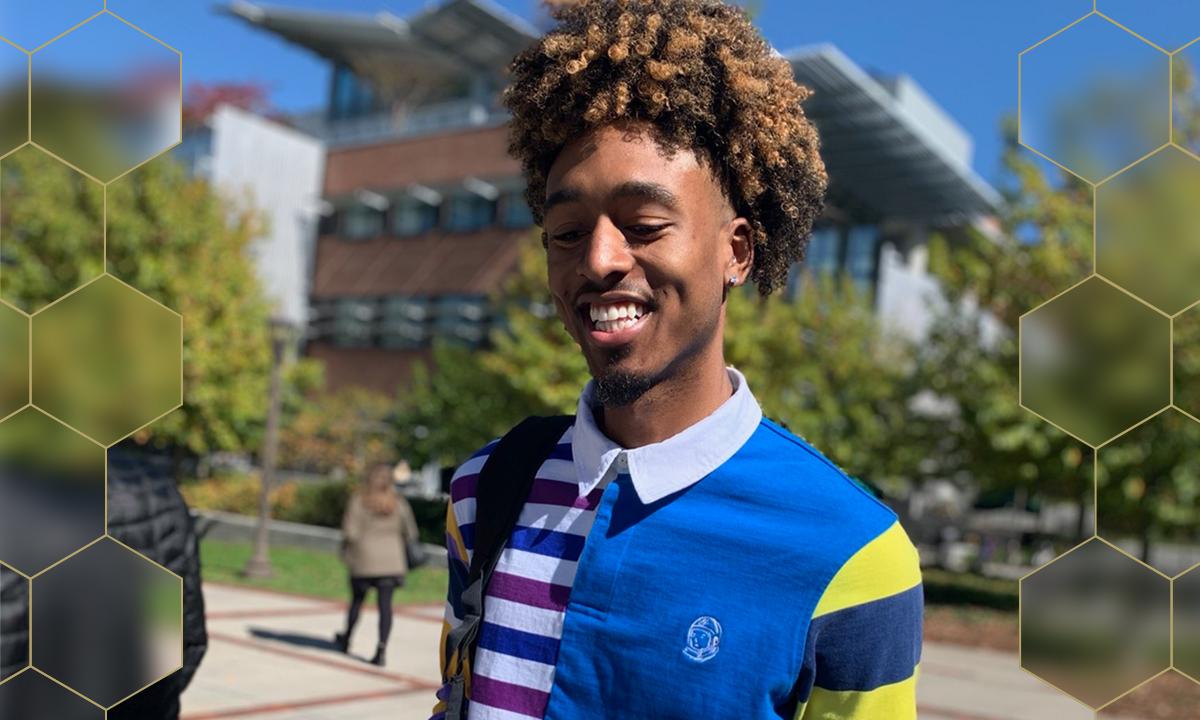 This was to be a story of a "rising star," but if you called Jamel Thompson that, you'd get a skeptical look.
No doubt, there's a strong case to be made for his star power. The fourth-year, ISyE major has accomplished a lot at Georgia Tech, building a rich portfolio of campus activities and outside endeavors. And though he doesn't graduate until December 2021, he already has a standing offer from Deloitte for a consulting job.
But talk to Jamel about all that he's packed into his student years, and he'll shrug: "It's college. You do stuff you're interested in."
Jamel is more than a busy guy, doing all the things. He's a model of the modern-day Georgia Tech engineering student, pursuing all kinds of experiences to round out his knowledge and prepare for what comes next.
Five takeaways from these experiences are clues as to the kind of engineer Jamel Thompson will become. They also serve as advice to students who might want to follow in his footsteps.
Just dive in: The summer of 2017 was Jamel's first on campus, and his first time being away from his family for an extended period. "It was rough," he says, recounting his participation in Challenge, an immersive academic residential program for first-years. "You have long days. But they get you to figure out how to plan your time and get your work done."
Pairing first-years with upper-class mentors was part of the experience, and Jamel remembers his mentor introducing him to student organizations. "He got me involved with the SGA cultural and diversity affairs committee and the African American Student Union," Jamel says. Thus, going into his first fall semester, the new student was already engaged.
Image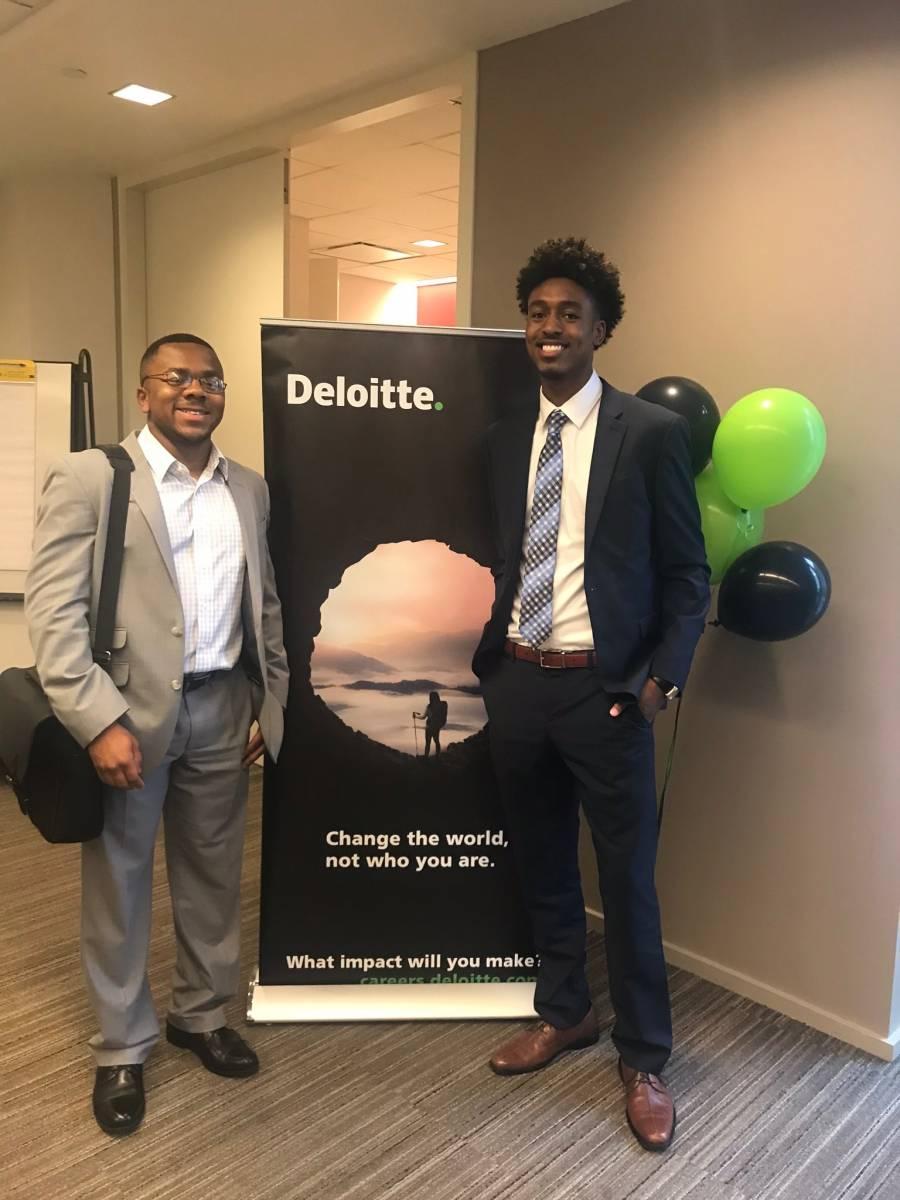 Pursue a passion: Jamel's is sports. While a sophomore at Westlake High School in Atlanta – alma mater to NFL quarterback Cam Newton and Orlando Magic player Chuma Okeke – Jamel captained the basketball team, which won the state championship that year.
So, it wasn't a stretch that he'd play club basketball at Georgia Tech. "On this team, we're less individualistic than high school teams are," he says. "In high school, you tend to compete against teammates as well as the other team. Here, we learn to play unselfishly."
Then there's the Sports Business Club, which Jamel helped resurrect at Tech. The club attends conferences and brings in speakers from college and pro teams, all to explore how the sports industry works. This fall, Jamel and others will prepare and present an industry case study in a competition sponsored by AMB Sports + Entertainment, the holding company for the Atlanta Falcons and Atlanta United soccer.
Do something different: Last spring, Jamel headed to New Zealand. His mission was to take courses outside of engineering, including one in ethics and another in entrepreneurship. He read and studied "Moby Dick" and visited Hell's Gate, the geothermal mud baths of Rotorura. He also traveled to Australia, dodging Covid-19 outbreaks along the way.
The pandemic cut short Jamel's study abroad venture by a few weeks, but not before he'd experienced a different culture on the other side of the globe.
"The general vibe of New Zealand is so different," he says. "It was more relaxed and chill, whereas here, we're always really busy, and sometimes for no reason." He came to embrace the belief that there's more to life than work.
Work in the world: Three summers of interning at Deloitte brought Jamel to the front lines of consulting. He developed expertise in the software platform SAP and delved into managing cyber risk, putting protocols in place for Deloitte clients. After his summer 2020 internship, Deloitte extended an offer to work there after graduation, which Jamel accepted.
But like other engineering students, Jamel had a co-op gig as well, with cable manufacturer Southwire in Carrollton, Ga. While there, he field-tested his classroom knowledge by playing a key role in restructuring a building plan to improve processes and product management.
Image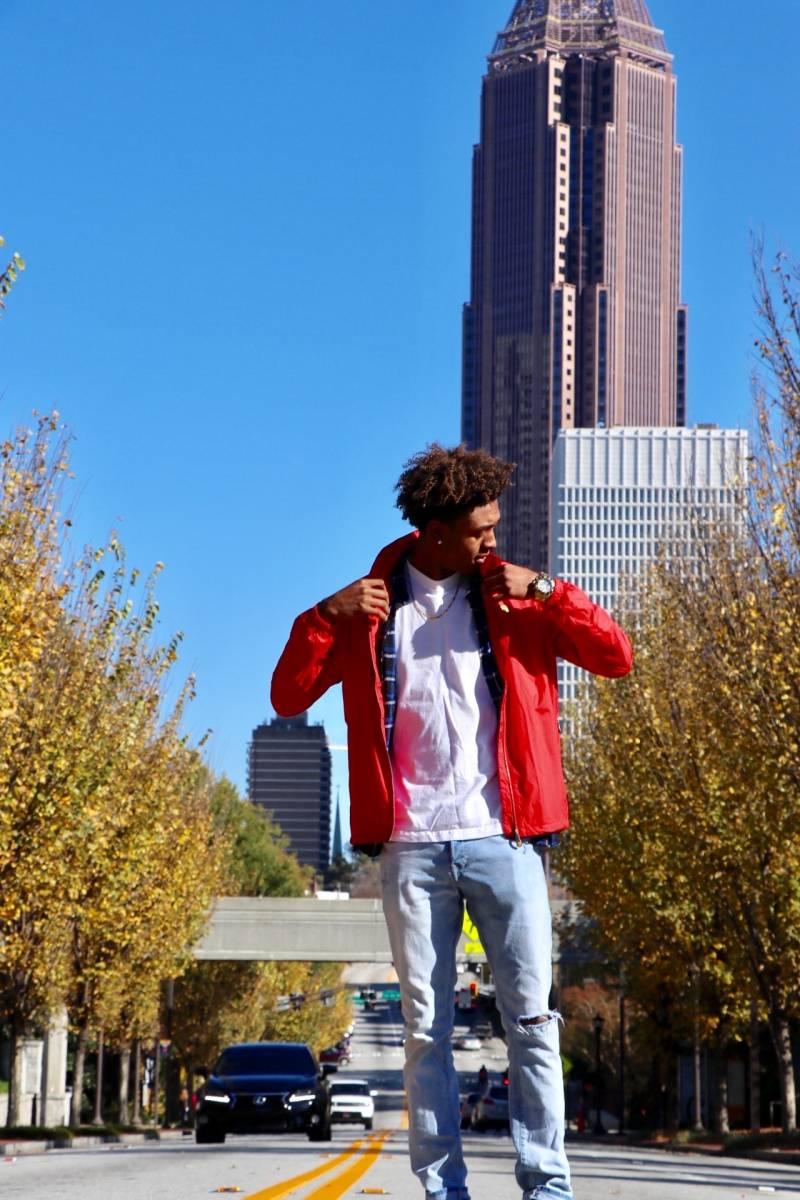 "Because of Southwire, I was able to visualize what the textbooks and faculty were talking about. I could finally connect both the theoretical and practical sides of industrial engineering." - Jamel Thompson
Become self-aware: During his sophomore-year co-op at Southwire, Jamel enrolled in the Truist Leadership Institute, which allowed him to hone his interpersonal skills. "They emphasized how nobody learns the same, nobody teaches the same and you have to bridge the gap," he recalls. "So, it's important to hear people and make sure they understand you."
The science-based program uses temperament sorters, improv techniques and other tools to get participants to deepen their self-awareness as leaders. "I learned how to talk to people more effectively and how to include them and their ideas without getting off topic. Also, it's never your way or the highway."
The institute certified Jamel as an emerging leader. Somehow, the prospect of his leading an organization one day doesn't seem hard to imagine.