Thursday, 19 November 2020
Jorge Guzman uses his industrial engineering and problem-solving background to bring craft beer to his hometown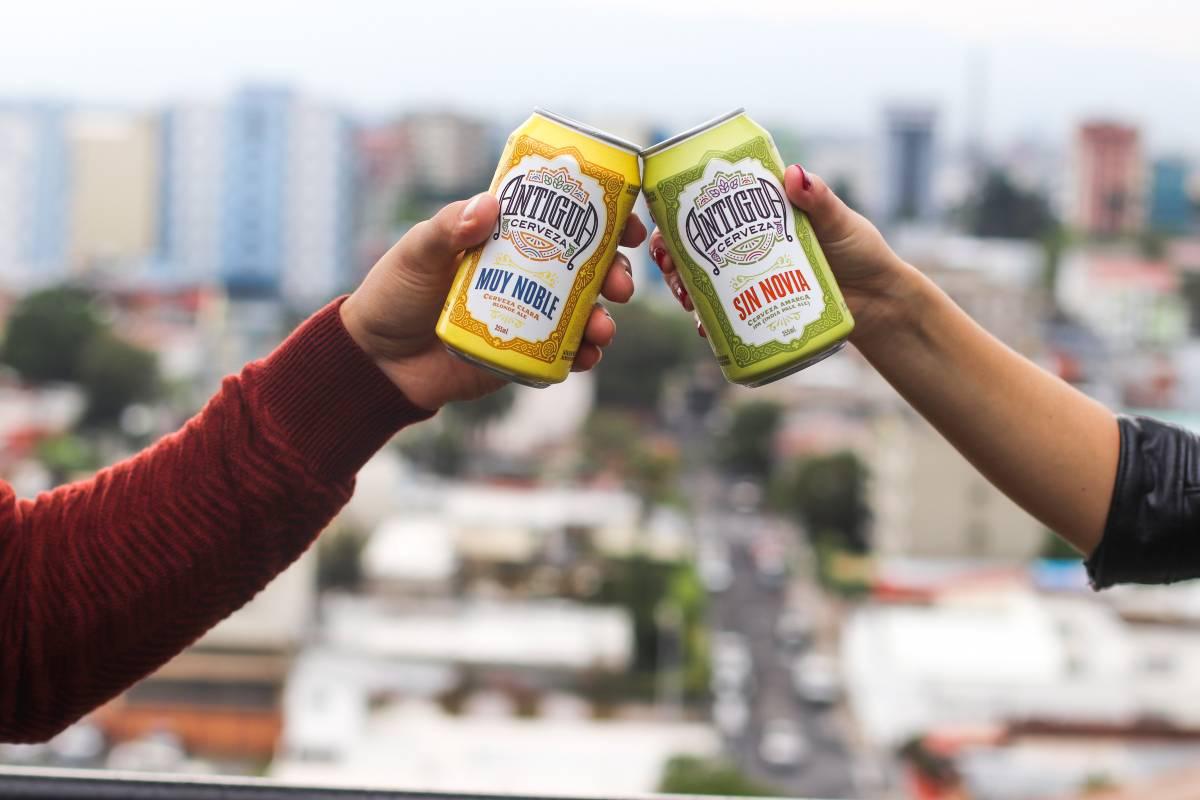 Growing up in Antigua Guatemala, Jorge Guzman (ISyE '09) was taught the importance of earning a college degree by his mother and father. While his father in particular thought engineering would be a good career choice, Guzman was not really sure what he wanted to do.
Then, during Guzman's first time flying in business class on a stand-by ticket when he was around 11 years old, he sat next to a well-dressed businessman. From across the aisle, Guzman's father encouraged him to introduce himself and ask the man what he did for a living.
"It turns out I was sitting next to Ivan Ochoa, then a vice president for American Express, and a Georgia Tech alumnus who majored in Industrial and Systems Engineering," recalls Guzman. "From that moment on, I had it stuck in my head that this is what I wanted to do, too."
After coming to the U.S. at age 18 to begin college at the University of North Carolina at Charlotte on a tennis scholarship, Guzman could never quite shake that memory of that meeting with Ochoa and the feeling that the path he needed to be on was in Georgia. Two years later, he transferred to Georgia Tech and began his education at the H. Milton Stewart School of Industrial and Systems Engineering (ISyE).
Image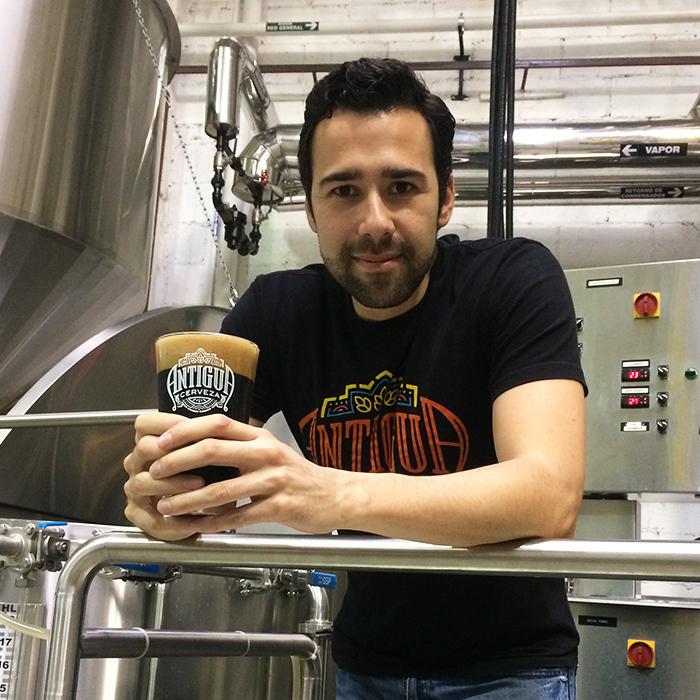 A Strong Foundation for Entrepreneurship
After graduating in 2009 and spending several years in investment banking and consulting in Atlanta, Guzman felt he was ready to take the plunge into starting his own business. 
"There is a huge connection between ISyE and entrepreneurship, You're building upon what has already been built and looking to improve it in some way," said Guzman.
"Both of my parents are entrepreneurs — my mother owns a ceramic and tile business and my father owns a Spanish school — and in the Latin American culture there is a strong ambition to make your own business or to improve on something your family has already started. Entrepreneurship has always been a goal for me."
Because entrepreneurship can be a lonely path, Guzman wanted to find a business partner. One of his best friends at Tech, Taylor Virgil (ISyE '09), was working at Lockheed Martin, and they met up every year at homecoming. It was during one of those meetups when their conversation about going into business together began.
The two mulled over what kind of business might suit them, and in 2012 they were in Portland, Oregon, to see about starting a tourism company in Guatemala. They sat down for a craft beer at Deschutes Brewery when Guzman posed the question: Instead of a tourism company, why not start a brewery in Antigua Guatemala? It was right after that trip that Jack Spehn (ISyE '10), also a friend from undergrad, joined the dream to build a brewery.
"At the time, Guatemala had no craft breweries at all, so the market was both challenging and ripe with opportunity for growth," said Guzman. "We also knew nothing about the brewing process, so we were starting from scratch in a lot of ways."
Shortly thereafter, Guzman happened to meet Glenn Golden, founder of Jailhouse Brewing Company in Hampton, Georgia. Through their friendship, Guzman quit his consulting job to work for Golden at Jailhouse so he could learn everything he could about the brewing process and the business behind it.
In 2017, Antigua Cerveza opened its doors in his hometown, the beautiful colonial city of Antigua, Guatemala, making it the city's very first craft brewery.
"Because the general knowledge of craft beer in Guatemala is limited, we were starting from zero in a way — having to explain the basics of what makes beers different to customers," said Guzman. "We have to be very creative in how we market and distribute our products because small-owned breweries were such a new concept."
Image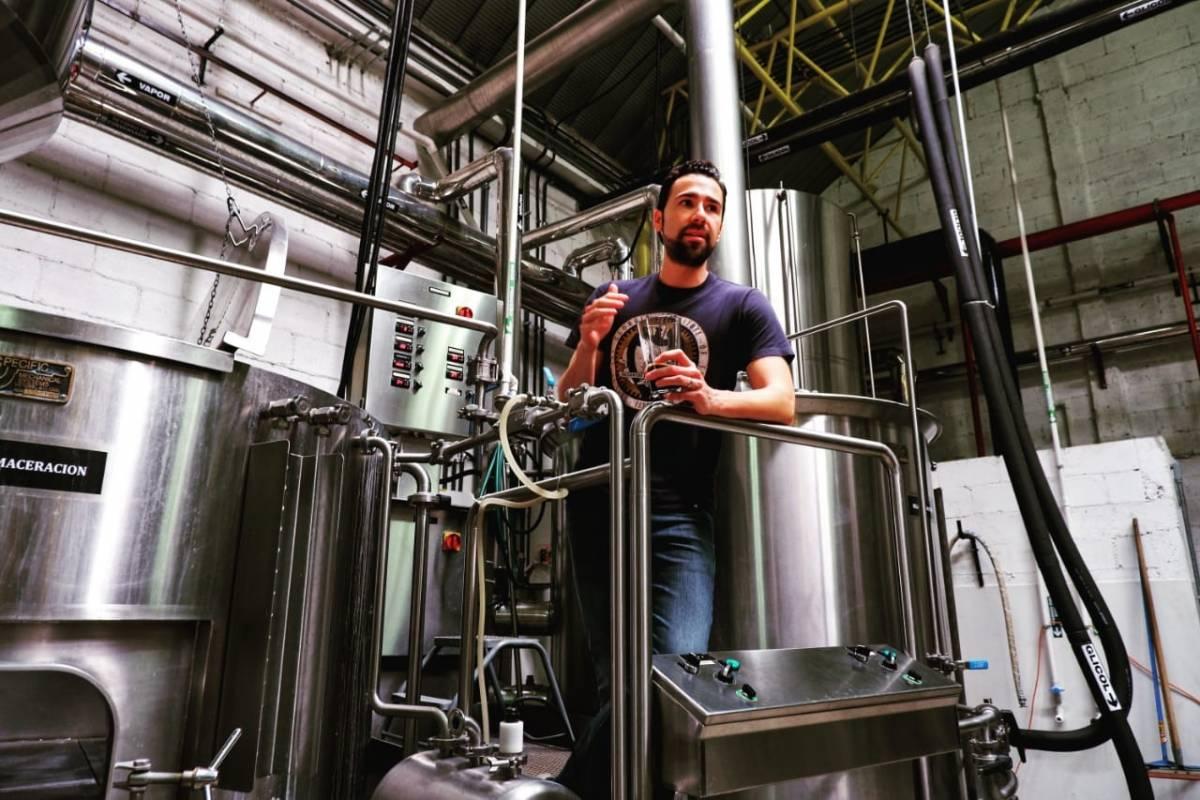 Tapping into Growth Opportunities
Since Antigua Cerveza began four years ago, they have doubled sales every year. Guzman owes much of his company's success to the team's dedication and hard work, but also to Georgia Tech — not only through the knowledge gained through his ISyE degree, but also through his connections: 40% of Antigua Cerveza's capital investors were Tech alumni, and several of them were their own classmates.
"Studying at Georgia Tech was one of the hardest things I've ever done, but it was also one of the most motivating," said Guzman. "The competition and camaraderie of those I studied with made me believe I could achieve anything. As we navigated completely unchartered territory of opening a microbrewery, the resilience and decision-making skills I developed at Tech pushed us along to now have the most recognized craft brewery in Guatemala."
Antigua Cerveza's beers, a blonde ale, an American amber ale, an IPA and a stout can be found at their main beer garden and taproom in downtown Antigua. They are also in two taprooms in Guatemala City and at a host of restaurants and bars throughout Guatemala. The 25-person company plans to expand into other Central American countries, and they are also fielding requests from the U.S., so keep your eyes peeled for an Antigua Cerveza beer the next time you are out on the town or traveling through Central America.
Image