Wednesday, 11 November 2020
Nine engineering alumni take their education and talent to the next level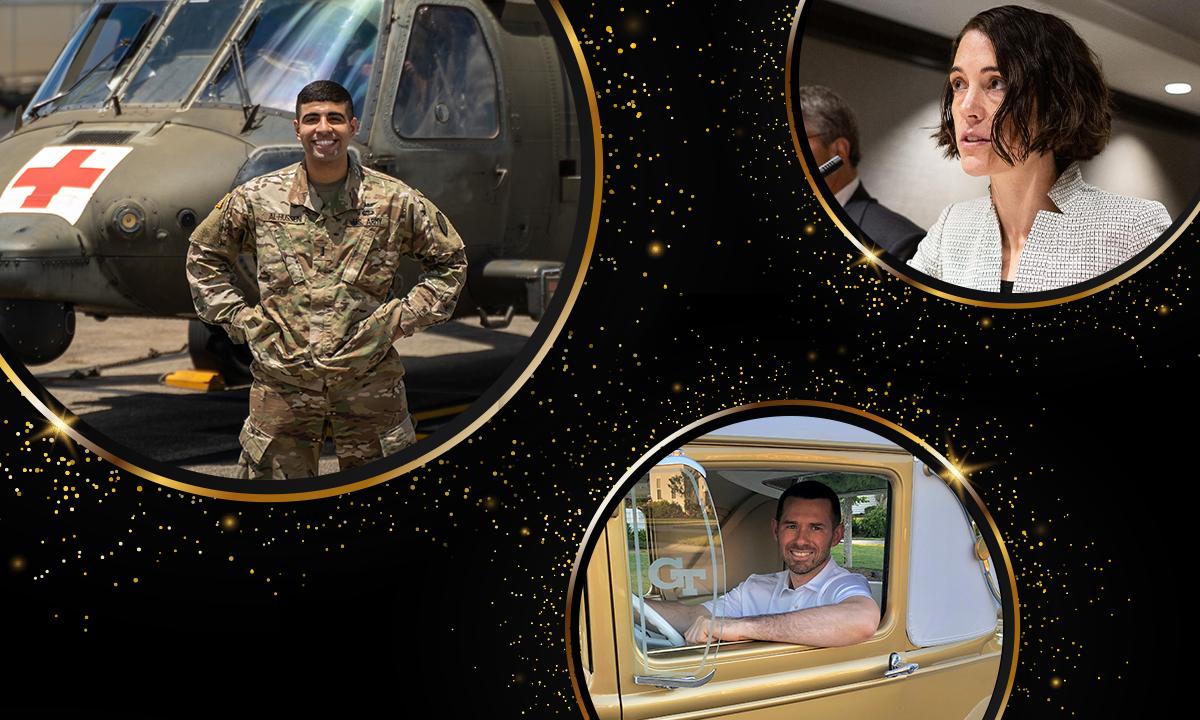 Georgia Tech engineering alumni are catalysts for change around the world and in industries from motorsports to cancer research. Here are just a few Ramblin' Wrecks from each of the  nine schools in the College of Engineering who are using their education and talent to drive cutting-edge innovation that makes a difference.
Daniel Guggenheim School of Aerospace Engineering
Tiffany Davis, B.S. AE '16
Spacecraft Vehicle Engineer, The Boeing Company
After two successful internships with Boeing as an undergraduate, Tiffany Davis was encouraged to apply to the company's exclusive high-potential rotation program after graduating from Tech. For the first two years of her career, Davis worked her way through a variety of departments, from performing structural analysis on defense programs to designing propulsion systems for commercial airlines. Now, she is a spacecraft vehicle manager, combining her engineering work with customer-facing responsibilities for each asset she oversees.
A community service-minded individual from a young age, Davis co-founded a technical outreach program for at-risk students while still at Georgia Tech. She has continued tackling the challenges of STEM retention, especially for minority women, by creating an organization that provides education for children through adults via mentorships, speaking engagements, and more.
"When I was young, I always dreamed of going to Space Camp, but my family couldn't afford it," said Davis. "I'm proud to have created the AstroGirls Scholarship Fund to send minority girls on this adventure. Next year, the first two scholarship winners, ages 11 and 13­, will attend the camp at NASA's Marshall Space Flight Center free of charge."
Image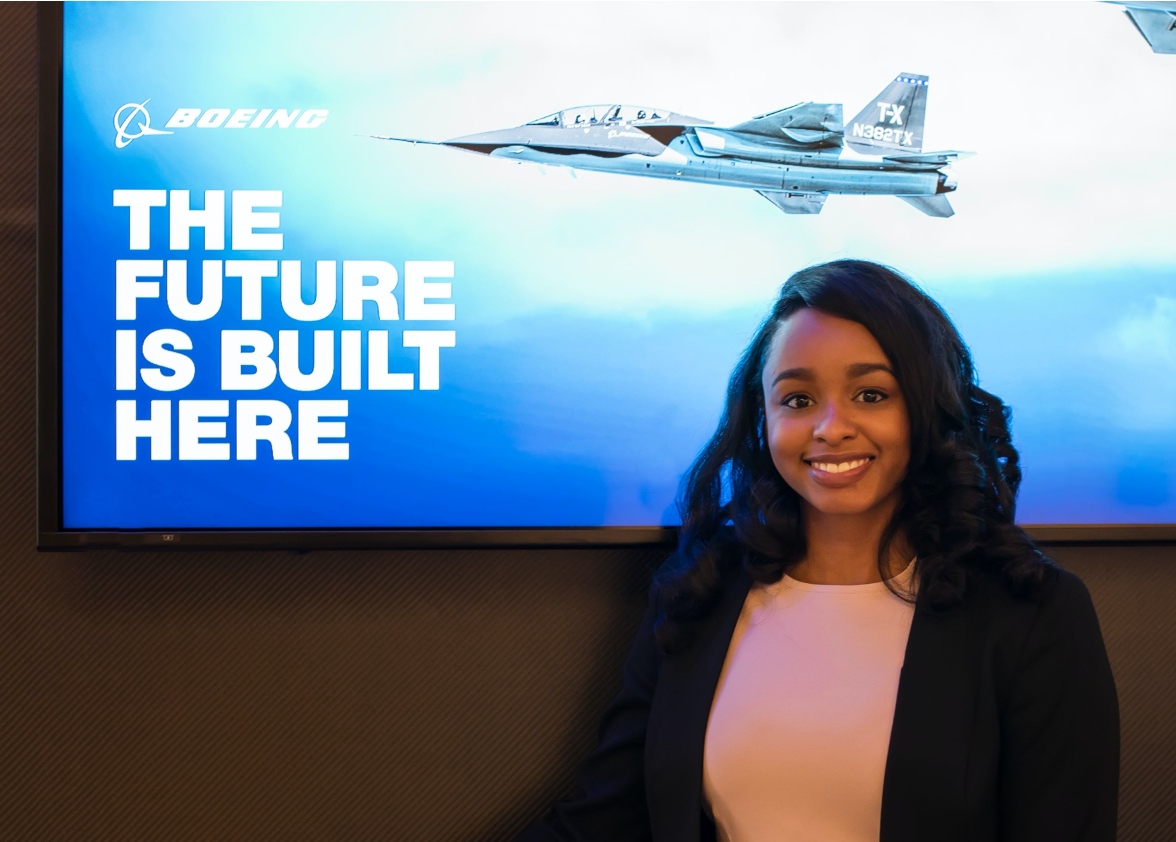 Wallace H. Coulter Department of Biomedical Engineering
Mahdi Al-Husseini, B.S. BME '18, M.S. CS '20           
Aeromedical Evacuations Officer, U.S. Army
As an active-duty U.S. Army medical evacuations helicopter pilot, Mahdi Al-Husseini flies an HH-60M carrying battlefield wounded to nearby military treatment facilities. When these rescue operations are carried out over water, in sloping terrain, or in hostile territory, they are often hoist missions in which the patient is raised carefully into the hovering helicopter—highly dangerous work for all involved.
Along with fellow Georgia Tech alumni Joshua Barnett and Anthony Chen and their company Anti-Rotational Technologies (ART), Al-Husseini invented a novel control technology that stabilizes spinning, oscillating, and swaying hoisted loads. The Stabilizing Aerial Loads Utility System (SALUS) uses a reaction-wheel stabilization system more commonly found in spacecraft technology that Al-Husseini and his fellow inventors worked with during internships with NASA. By ensuring better care of patients and higher completion of successful missions, SALUS brings more soldiers safely home to their families.
ART was recently acquired by Vita Inclinata Technologies, with Al-Husseini joining the organization's advisory board.
"Through this new partnership, I will continue to combine my love of machines and desire for a better world by engineering more aerospace and control technology innovations to improve the health and safety of soldiers, search and rescue personnel, and aviators," said Al-Husseini.
Image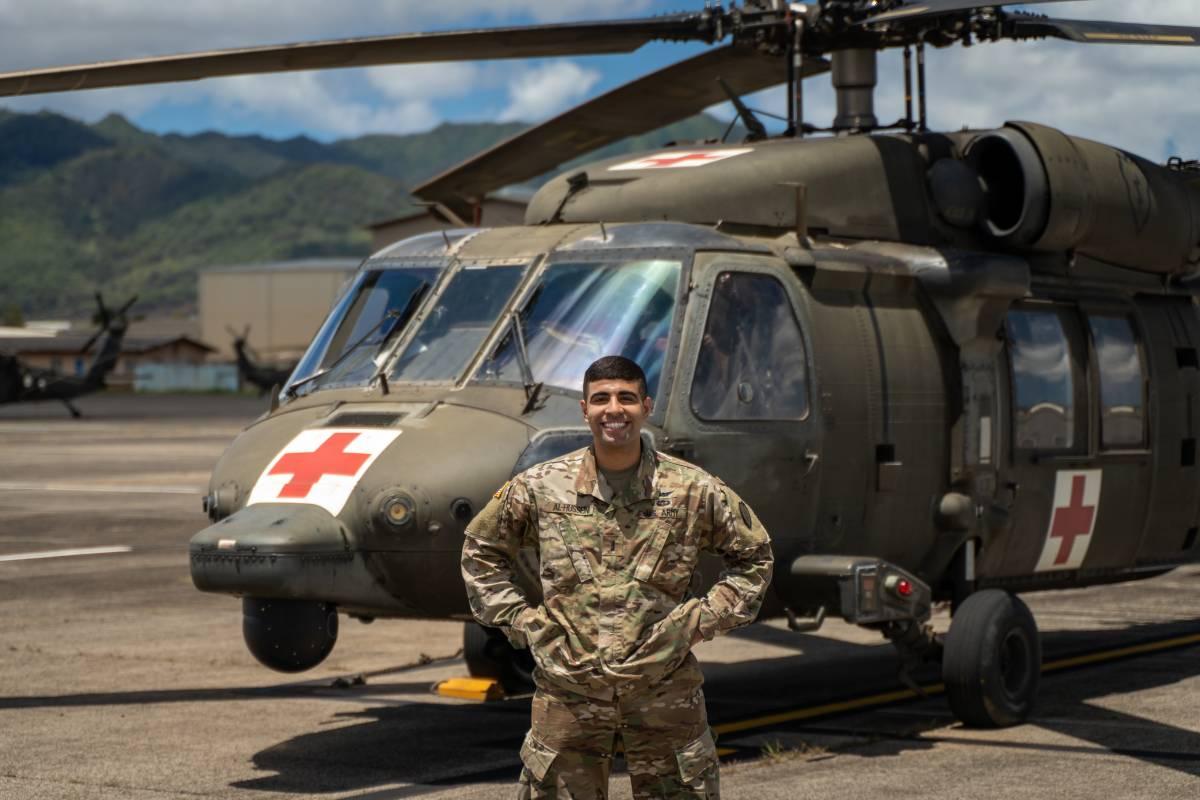 School of Chemical and Biomolecular Engineering
Scott McKee, B.S. CBE '08, M.S. ChemE '09  
Professional Staff Member, U.S. House Committee on Appropriations
Scott McKee's career at the intersection of public policy and science aims to address climate change and help mitigate its substantial economic, environmental, and security risk to the future of society. In his previous role on the U.S. Senate Committee on Energy and Natural Resources, McKee played an integral role in moving the U.S. Department of Energy (DOE) Research and Innovation Act into law. This piece of legislation provides policy direction to the DOE based on scientific research, helps foster multidisciplinary research centers across the country to address critical energy issues, and facilitates the movement of these innovative ideas from the lab to the marketplace.
Now, as a professional staffer on the U.S. House Appropriations Committee, McKee manages a portfolio of more than $10 billion in science and energy activities at the DOE, from next-generation nuclear reactors to developing products from captured carbon dioxide to innovations in the electric grid.
"I work to balance political, policy, and scientific considerations on how taxpayer dollars should be allocated across many of the programs that were authorized in the law that I helped develop," said McKee.
Image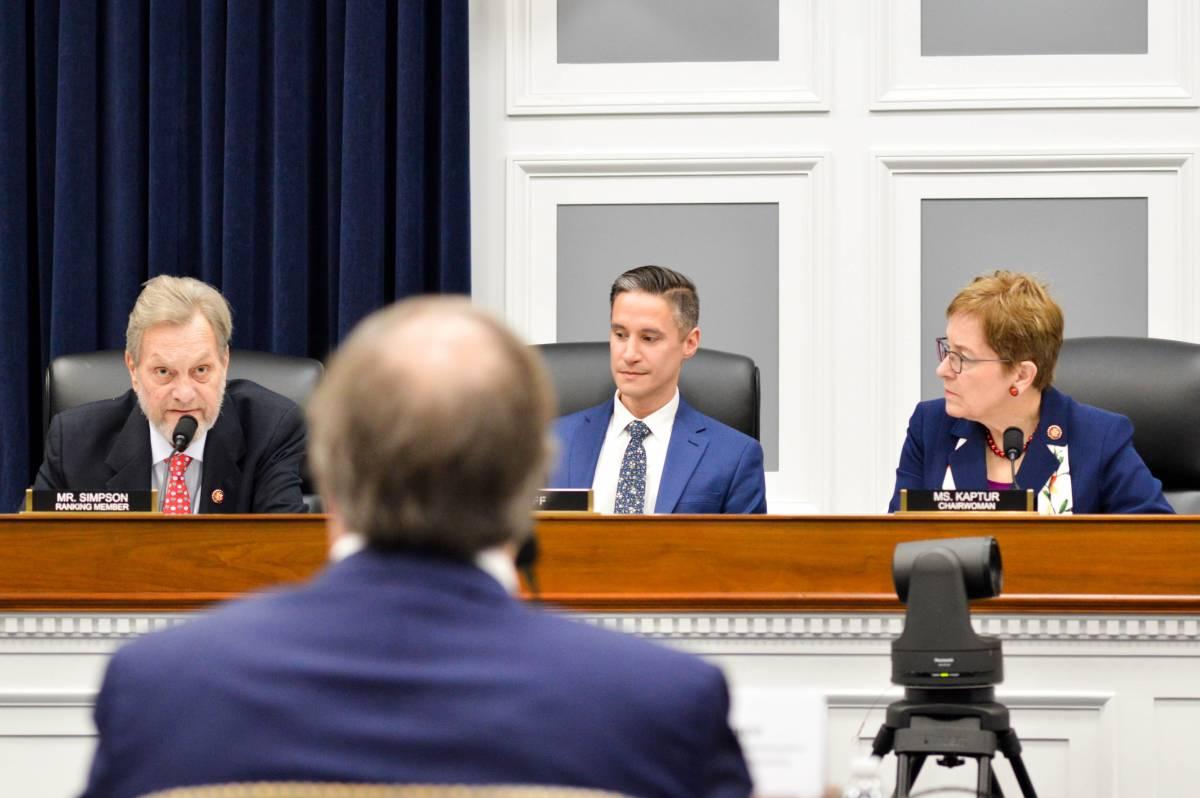 School of Civil and Environmental Engineering
Gretchen Goldman, M.S. EnvE '08, Ph.D. EnvE '11
Research Director, Union of Concerned Scientists
As a scientist, opinion leader, and advocate, Gretchen Goldman is dedicated to advancing the use of science in policy decisions to benefit the public good. In her unique role at the intersection of science, policy, advocacy, and mass media communication, Goldman testifies before Congress, appears on major news networks such as CNN and NPR, and lectures around the country. Her research analyzing how science is used and misused on topics ranging from hazardous chemical exposure to endangered species protection has improved policy at federal agencies, assisted environmental justice communities, and changed company behavior.
In October 2019, Goldman used her expertise in air pollution and its health effects in Atlanta—acquired during her time at Georgia Tech—to host a never-before-held meeting of experts to help ensure federal air pollution standards protect public health.
"Over the course of the two-day meeting I helped convene, the Independent Particulate Matter Review Panel—a group of 20 independent scientific experts from across the country—produced a comprehensive report to inform the U.S. Environmental Protection Agency's decision on how to best protect the nation from harmful air pollution," said Goldman.
Goldman is also on the leadership board of 500 Women Scientists, through which she leads a team that works to ensure that moms like herself can succeed in science through writings in Scientific American, development of policy positions, and social media campaigns.
Image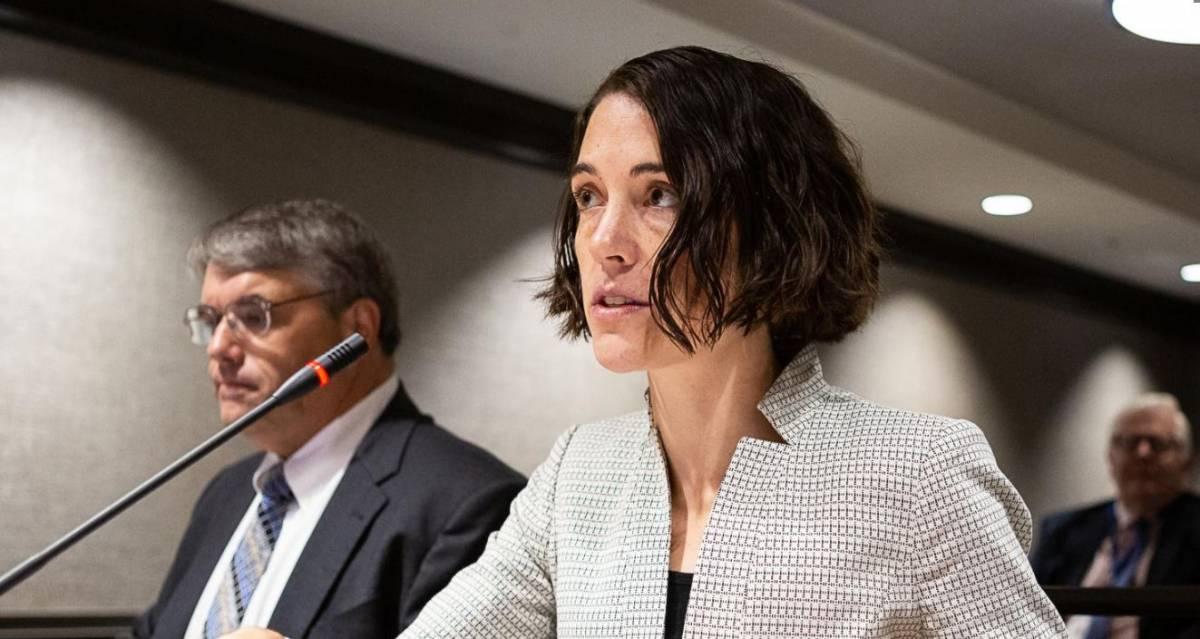 School of Electrical and Computer Engineering
Kendrick Treadwell, B.S. EE '10
Program Manager, Google Developer Studio, Google
A DeKalb County native, Kendrick Treadwell discovered his talent for planning and organizing at Georgia Tech and sought to create a career capitalizing on this skill in the tech industry. He began working at Google in 2015 as part of a local team responsible for launching and operating the Google Fiber networks in Atlanta and Huntsville. Now, he manages operations of a global team of more than 150 people as a program manager for Google Developer Studio, an in-house creative agency that partners strategically with Google's product areas (e.g. Android, Google Chrome, Google Cloud, etc.) to create content and experiences to educate, inspire, and inform software developers around the world.
"I am passionate about diversity, equity and inclusion in the engineering and technology field and invested in keeping Google's culture strong and inclusive," says Treadwell. "For the past four years, I have been Co-lead of the Atlanta chapter of the Black Googler Network, an employee resource group that supports Black employees and their allies by fostering success in the Black community at Google and beyond by cultivating Black leaders, empowering communities, and transforming technology."
Treadwell was awarded Google's company-wide Diversity Core Impact Award for outstanding efforts to drive diversity and inclusion at Google and the external communities they serve.
Image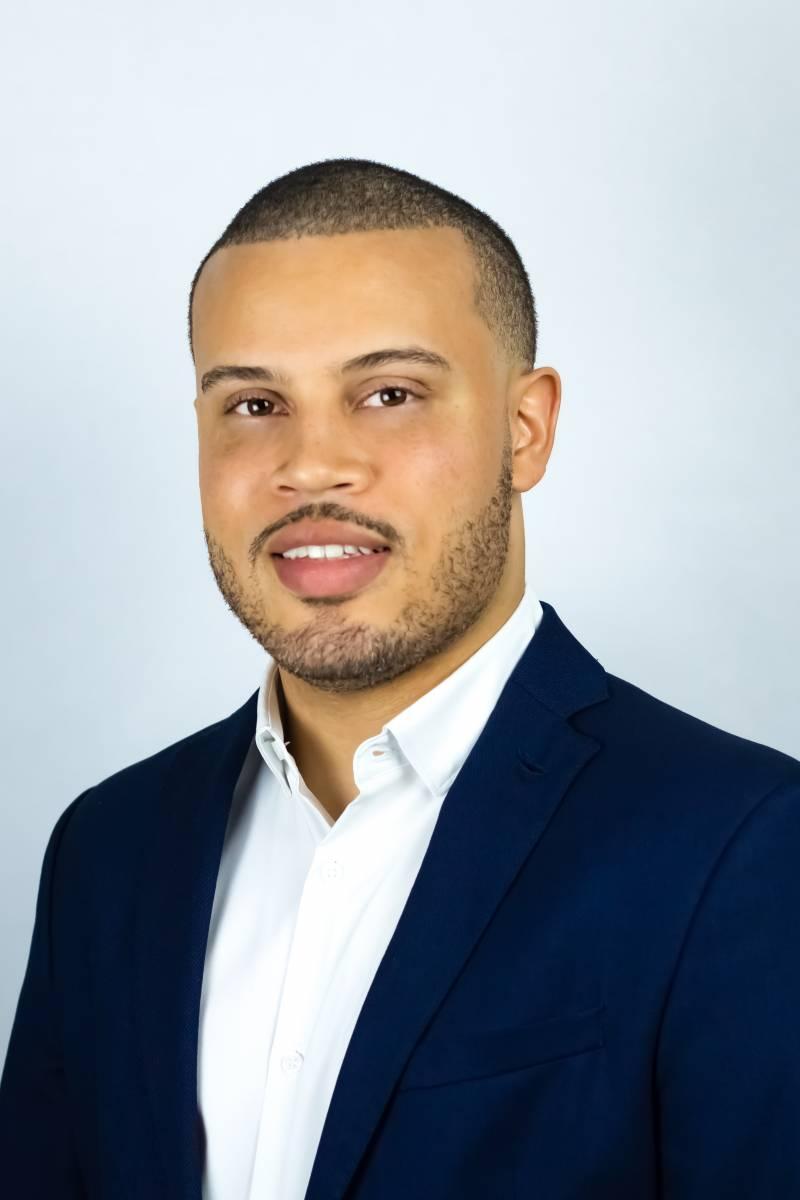 "I am passionate about diversity, equity and inclusion in the engineering and technology field and invested in keeping Google's culture strong and inclusive." -- Kendrick Treadwell
H. Milton Stewart School of Industrial and Systems Engineering
Stan Chia, B.S. IE '05
CEO/Board Director, Vivid Seats         
After holding leadership positions at leading e-commerce companies such as Amazon and Grubhub, Stan Chia is now CEO of Vivid Seats, the largest independent ticket marketplace in the country.
"I was attracted to Georgia Tech's industrial engineering program because I thought that systems and process thinking would be broadly applicable in almost any industry and role," says Chia. "Years later, that is still true, and no matter what problem I'm trying to solve, the tools I gained at Tech remain foundational frameworks."
With Chia at the helm, Vivid Seats has become a strong community contributor in the Chicago area, partnering with Lurie Children's Hospital to bring the resources of the company and employees to aid the hospital's engagement efforts across Chicago. Vivid Seats also supports the ExtraLife initiative of the Children's Miracle Network of Hospitals and local organizations such as Chicago's Honor Flight program, the Mikva Challenge, the Kohl's Children's Museum, and SickKids Foundation in Toronto.
Image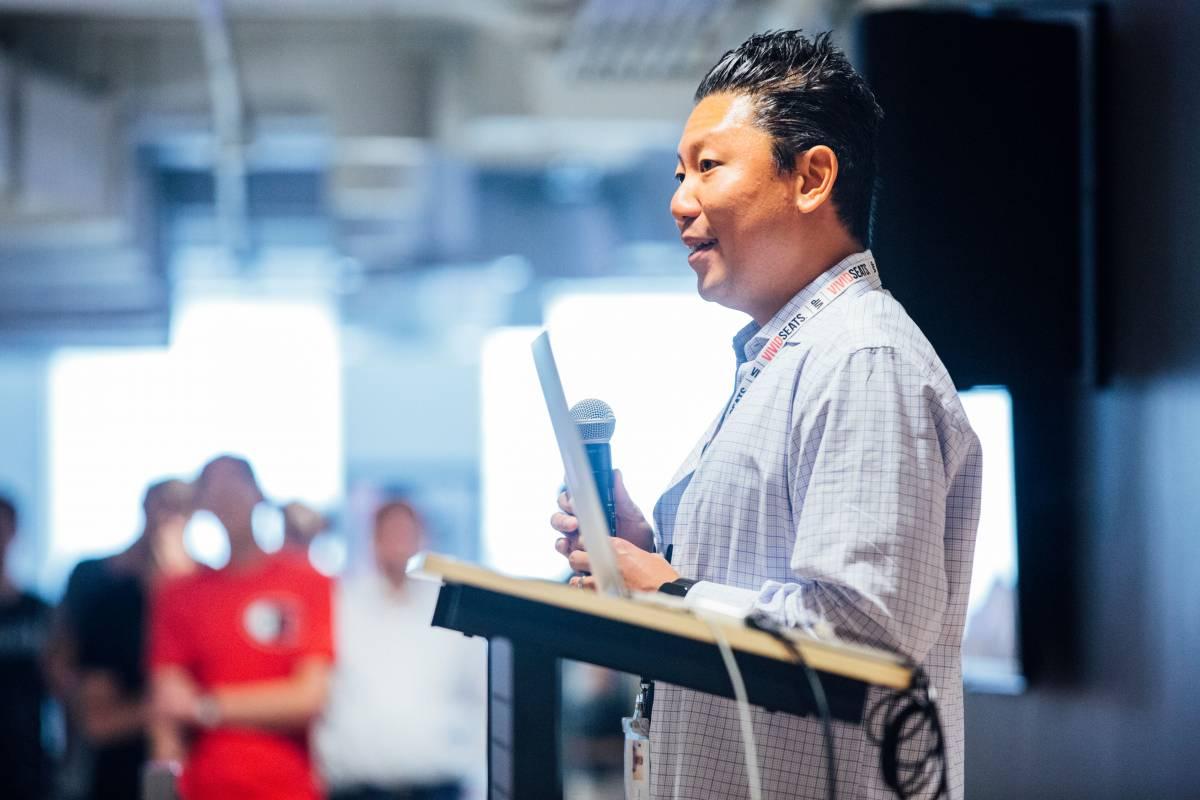 School of Materials Science and Engineering
Matthew Smith, Ph.D. MSE '17
Co-founder and CEO, TCPoly, Inc.
Innovation Fellow, Oak Ridge National Labs
While completing his doctorate at Georgia Tech, Matt Smith and fellow Tech alum Thomas Bougher founded TCPoly, a company developing advanced composite materials for the 3D- printing industry. In particular, Smith invented the world's first 3D printing composite that is light, flexible, and corrosion-resistant like plastic but conducts heat like metal. The unique property of high thermal conductivity coupled with design flexibility of 3D printing makes the material ideal for a variety of industries, including electronics packaging, mold tooling, and heat exchangers in large-building HVAC systems.
As CEO of TCPoly, Smith has helped the company to raise over $1 million in funding from the National Science Foundation, Department of Energy, and private investors. TCPoly has customers in over 20 countries and was recently named one of the Top 10 Most Innovative Technology Companies in Georgia by the Technology Association of Georgia (TAG).
"Georgia Tech provided me with the confidence to invent new things and the mindset that most problems can be solved through technology innovation," said Smith. "My Tech education taught me how to learn, which instilled a fearlessness to tackle the problems that are worth solving and the confidence to start my own technology company."
Image
George W. Woodruff School of Mechanical Engineering
Chris Golder, Jr., B.S. ME '04
Shock Engineer, Hendrick Motorsports
Chris Golder, Jr., acquired his love for automobiles and motorsports from his father, who owned an auto repair shop in Atlanta for over 35 years.
"Growing up, I restored classic cars, raced go-karts, and attended races with my dad," says Golder. "While attending Georgia Tech, we also engineered and built our own racing truck and competed at short tracks in North Georgia, including Lanier National Speedway."
After graduating, Golder began working for Hendrick Motorsports— one of America's premier sports series—in Charlotte, NC, first working solely on the Hendrick Motorsports 9 Team before transitioning to support all four of the company's cars in NASCAR's Cup Series. He uses computer-based modeling, simulation tools, and testing apparatus to optimize the performance of the race cars, focusing on incremental gains in areas such as increasing tire grip and downforce by fractional, yet meaningful, amounts.
For the last 16 years, Golder has spent 10 months of each year traveling to races across North America working to deliver cutting-edge technology to Hendrick's team. He has worked closely with some of NASCAR's most well-known drivers, including Jeff Gordon, Dale Earnhardt, Jr., Kyle Busch and Chase Elliott.
Image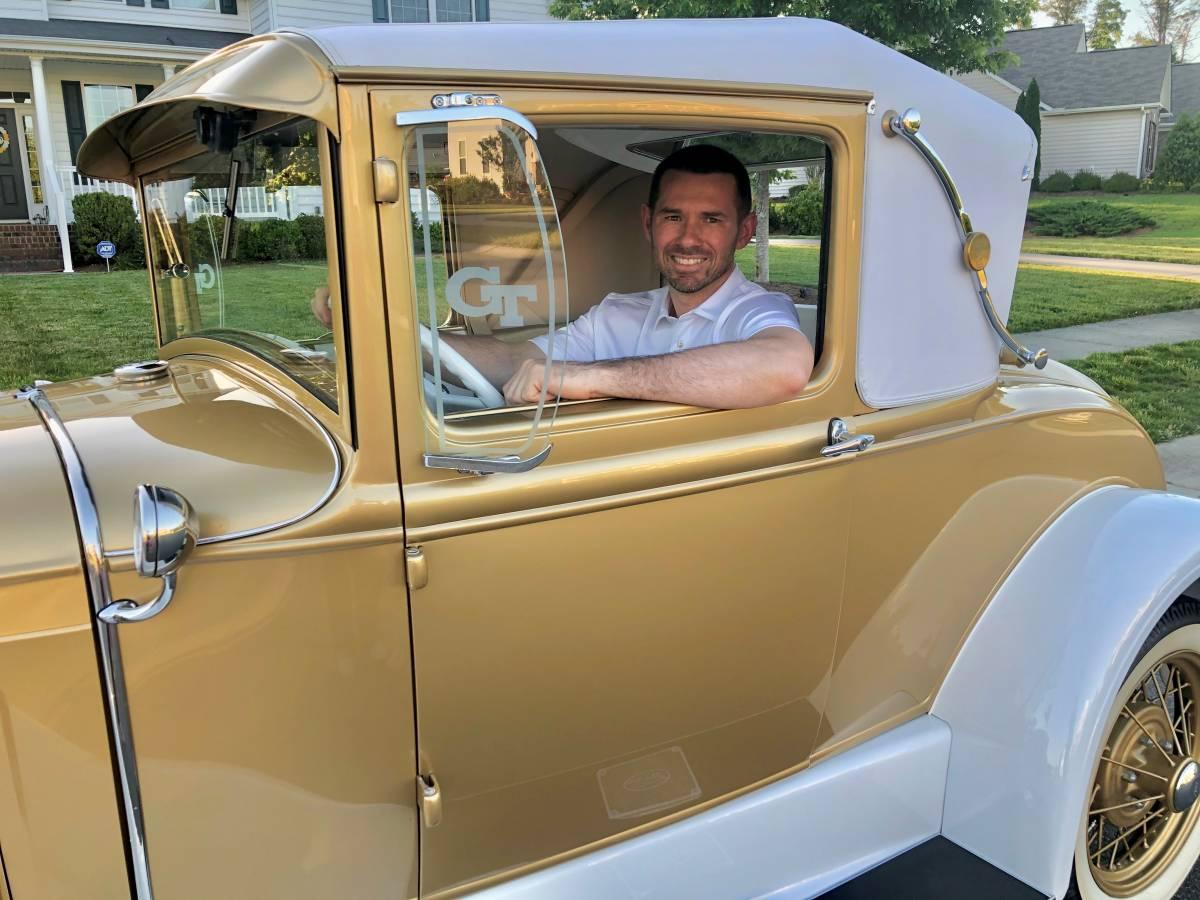 Nuclear & Radiological Engineering
Kelly Kisling, Ph.D. NRE '08    
Assistant Professor, UC San Diego School of Medicine
Medical Physicist, UC San Diego Health                        
As an undergraduate at Georgia Tech, Kelly Kisling shadowed a medical physicist in Georgia to see what life on the job was like using the principles of physics and high-tech science to help people.
"As a medical physicist myself now, my research uses artificial intelligence (AI) to deliver better radiation therapy more efficiently, using less resources, with a special focus on breast cancer, the most common cancer in women in the U.S. and worldwide," says Kisling. "These AI-designed therapies are more efficient and improve on traditional treatment planning."
Kisling also works to improve access to radiation therapy globally. As part of her Ph.D. research, she partnered with two cancer centers in South Africa where these automation tools were being tested. She participates in training programs for radiation oncologists all over the world through the International Atomic Energy Agency and works with a South African hospital to train doctors at a cancer center in Uganda to use these new tools.
Image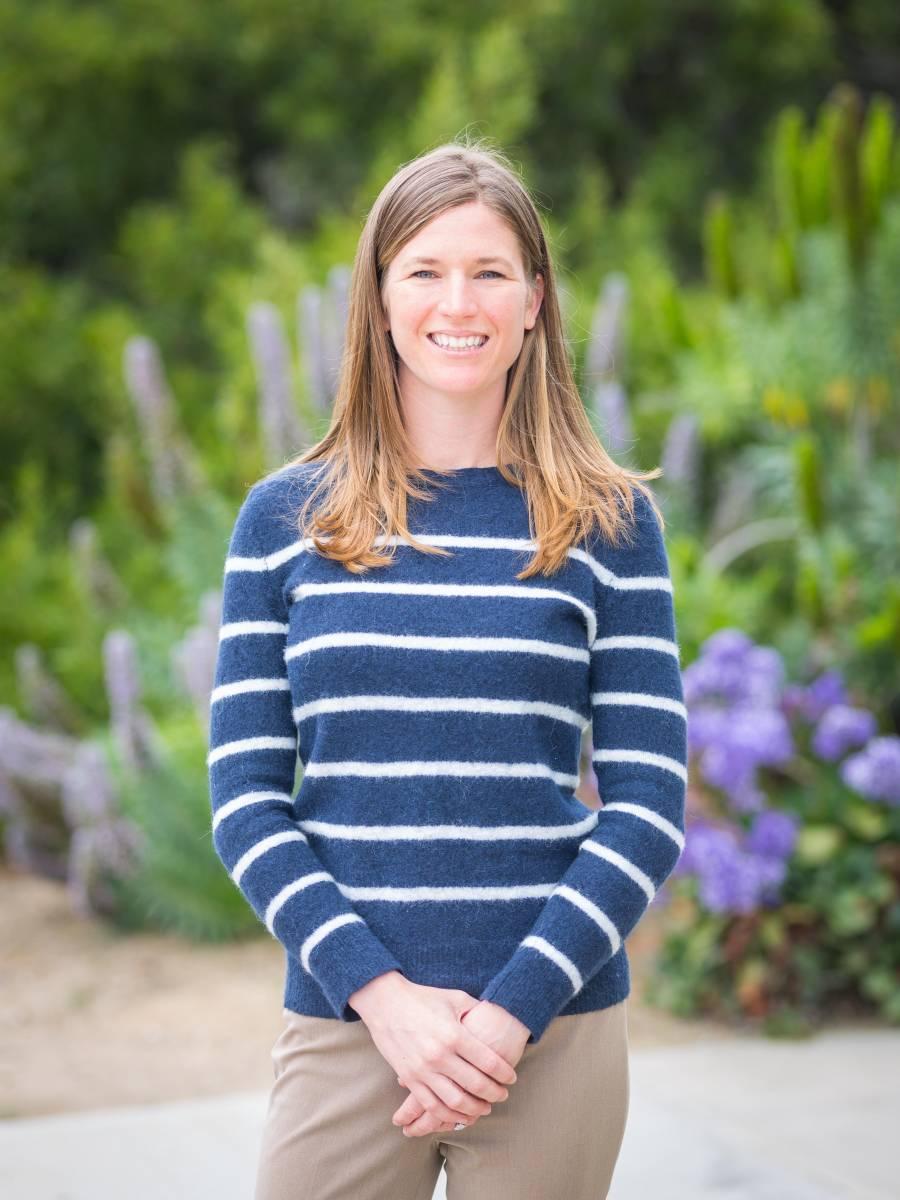 "As a medical physicist myself now, my research uses AI to deliver better radiation therapy more efficiently, using less resources, with a special focus on breast cancer, the most common cancer in women in the U.S. and worldwide. These AI-designed therapies are more efficient and improve on traditional treatment planning." -- Kelly Kisling