Victoria Lynn found friendship, mentorship and more through the Clark Scholars Program.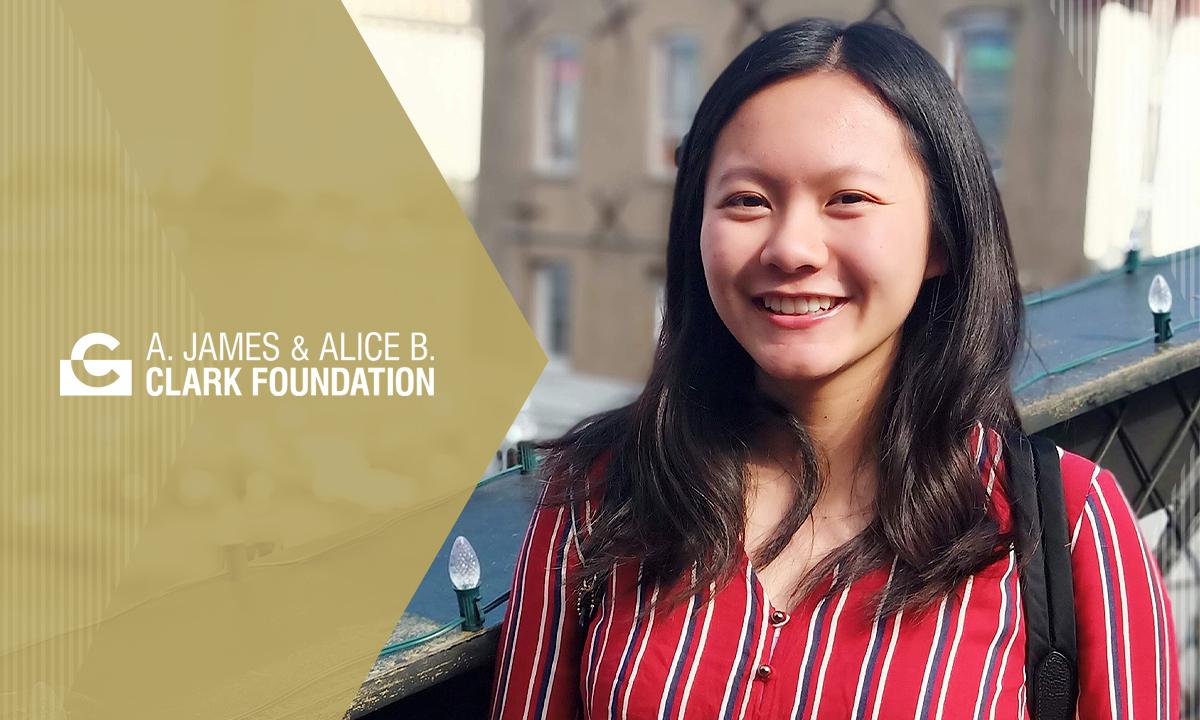 When Victoria Lynn first visited campus as a sophomore in high school and set her eyes on Tech Tower, she instantly knew that Georgia Tech was her dream school. Lynn joined the robotics team in her junior year of high school, helping her discover her passion for engineering and further confirming that Tech was where she belonged.
With the support of the Clark Scholar program, Lynn is now a third-year civil and environmental engineering major with a minor in sustainable cities. Currently, Lynn's main interest lies in designing affordable housing as a part of her sustainable cities minor.
As a native to Mississippi, Lynn left behind her friends and family when she came to campus feeling a little lonely.   But, once she went on the 2018 Clark Scholar summer retreat with her fellow scholars, she gained an unexpected community of friends and mentors that would shape her next few years at Tech.
"I haven't felt homesick since I got here," Lynn said. "When we went on our summer retreat camp in 2018, we all got to know each other better and formed a community that I wouldn't have had otherwise. I felt a lot more connected to the scholars, like I could tell them anything whether it's academic or personal."
Lynn even met one of her roommates and closest friends through the Clark Scholars program, Fatima Sheriff. They met during the summer retreat, and their friendship was cemented when Lynn lost some of her belongings the weekend of the retreat and Sheriff offered to help her.
"I lost my two pairs of keys, my umbrella and my glasses, and she was the one that backtracked with me to go find these things," Lynn said.  
After bonding together during the retreat and other social events, the Clark Scholars formed study groups that regularly met throughout their first semester at Tech.
Image
"A lot of us always had classes together, so we'd always group up to study. Even though it wasn't Clark-led, the supportive atmosphere bonded our cohort to form meaningful friendships." — Victoria Lynn, CEE 2022
In addition to the friendships the Clark Scholars program has provided Lynn, she also values the mentorship she gained as a cohort.
"One of the biggest impacts of being in the program would be having Dr. Torello as a mentor," Lynn said.  "I feel like he has always been there for us, whether for academic or personal needs. "That had a really big impact on me at the start of college — just him being there and asking him questions about how things actually worked around here."
As the faculty mentor of the Clark Scholars Program and a lecturer in the School of Mechanical Engineering, Torello also played a role in helping Lynn get her first internship. Originally, Lynn planned on studying abroad for the Spring 2020 semester, but when her study abroad program got cancelled in mid-February due to Covid-19,  Torello helped connect Lynn with Clark Construction to work on the Plane Train Tunnel West Expansion at Hartsfield Jackson Airport. During the internship, Lynn learned how to interact with senior-level professionals.
"In college, you mostly interact with people your age, but in the working world, it's so different," Lynn said.
Image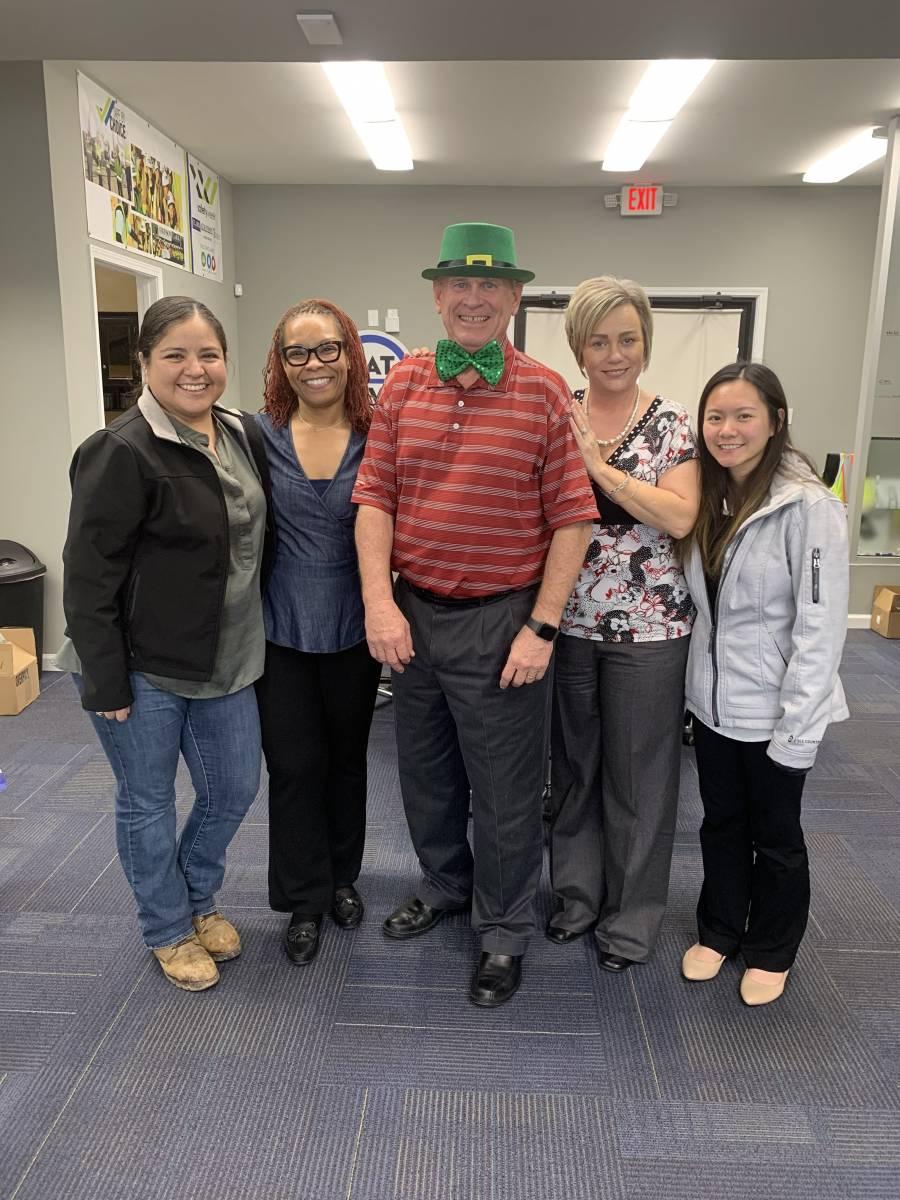 Image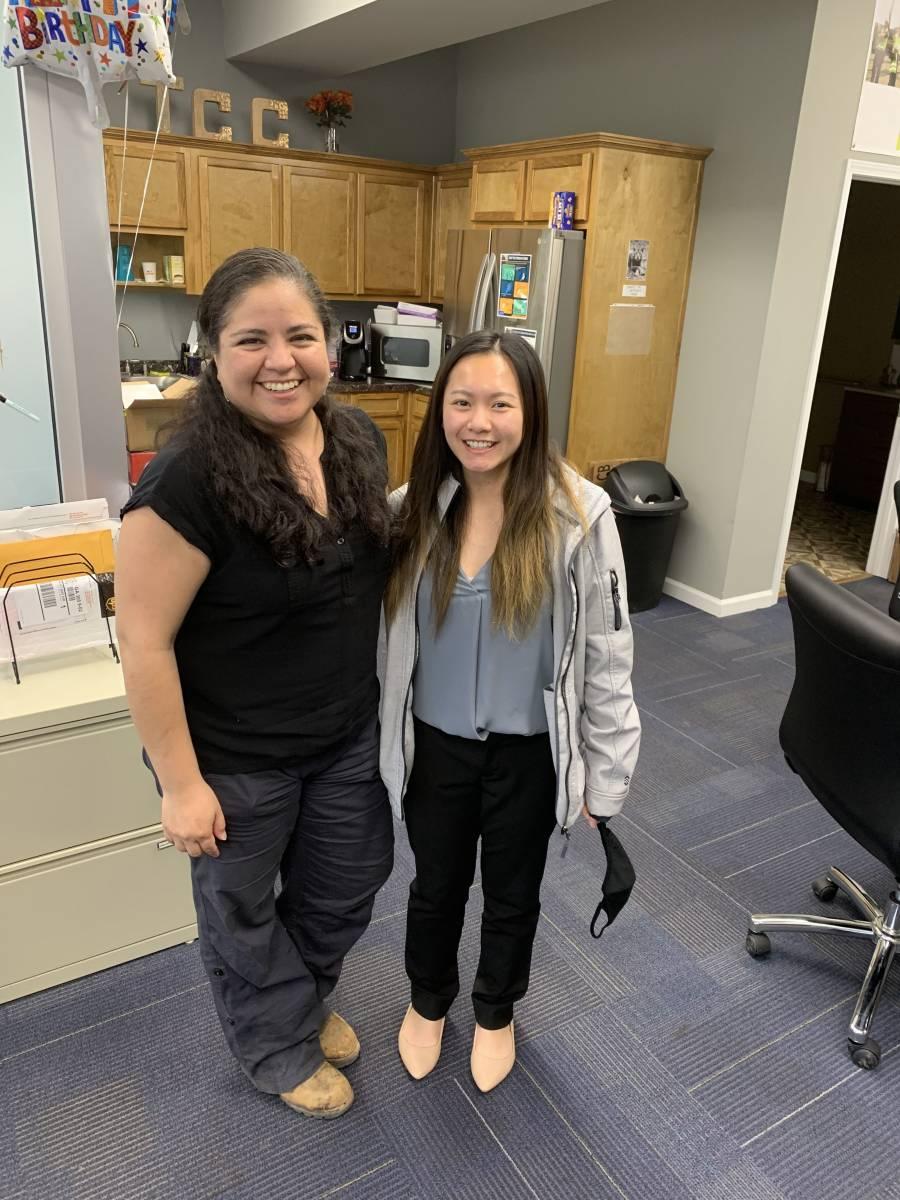 Lynn also learned more technical skills than she got from the classroom. As a part of her internship, she had to read documents with specifications about construction and broad technical concepts.
"I would read about things like what a material is made out of and why we are using that material," said Lynn "It was a lot more practical than things you would learn in school."
This summer, Lynn will be returning to Clark Construction as a part of their Summer Associate Program. Lynn is still waiting for details about her assignment, but she hopes that the second time around, she will get the opportunity to interact with other interns and learn from them.
"Last year, I was the only intern, so this time, I hope to interact with more interns and see what they're getting out of the program, like the jobs that they're doing and the lessons they are learning," said Lynn.  
In the long term, she hopes to take all of these lessons and skills from her time at Tech and with Clark Construction to ultimately 3D print houses in the future.
"The School had a Tech Blitz led by Dr. Eric Marks about coming up with a design on how to solve affordable housing through modularization," Lynn said. "I found the topic to be really interesting, and I have also met a lot of students and professionals in the real world tackling this problem."
Lynn hopes to one day find faculty or other students that have the same interest as her and form a startup in the future to tackle the issue of affordable housing. For now, as Lynn gets closer to graduation, she's working to simply keep learning all that she can as a Clark Scholar and civil engineering student.
Image