Tech Alumni Jaime Zahorian and Sarp Satir apply their ultrasound research to Butterfly Network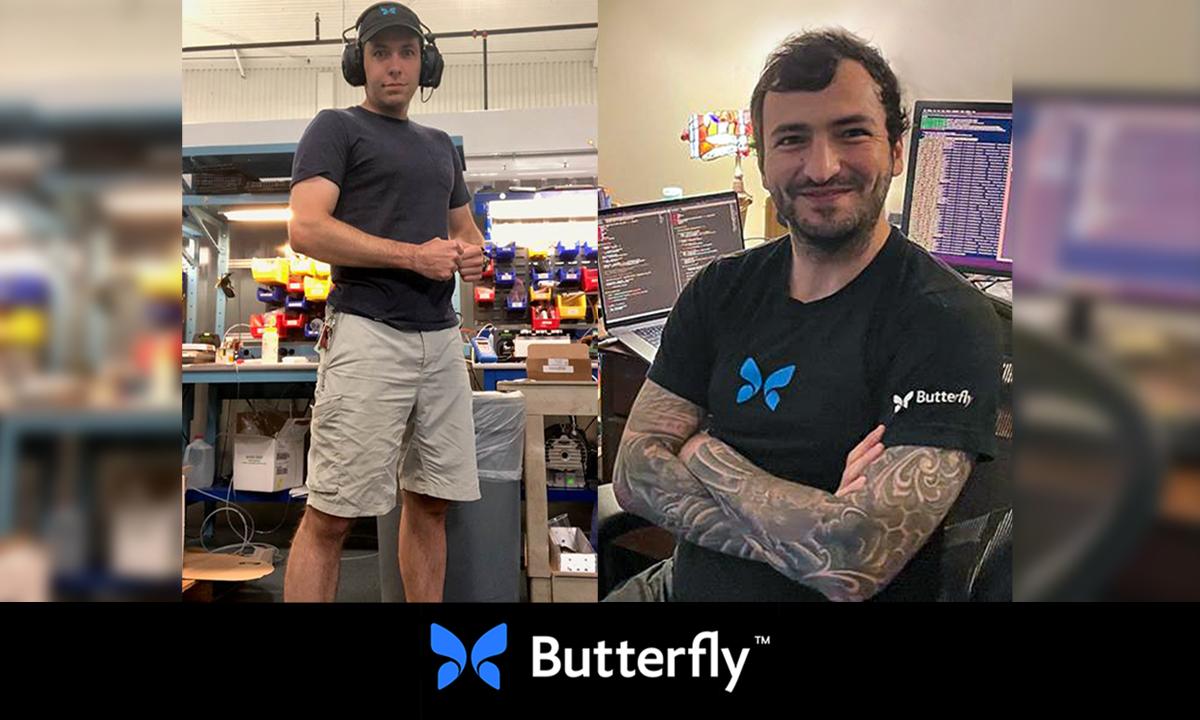 For many communities, from underserved neighborhoods in the U.S. to developing countries, access to comprehensive healthcare is problematic. Care in these settings is challenged by a lack of necessary equipment, such as ultrasound and medical imaging technologies. More than 4 billion people across the world lack access to medical imaging, and in light of this statistic, Butterfly Network set out to provide communities across the world with access to medical imaging using the company's disruptive ultrasound devices.
Georgia Tech engineering alumni Jaime Zahorian and Sarp Satir – both with Ph.D.'s in electrical and computer engineering –are helping Butterfly Network to advance their goal of making healthcare more accessible for all. Together, Zahorian and Satir have found a way to apply their research from Tech to an industry setting, creating and producing a handheld ultrasound probe that can interface with mobile devices and provide whole-body imaging.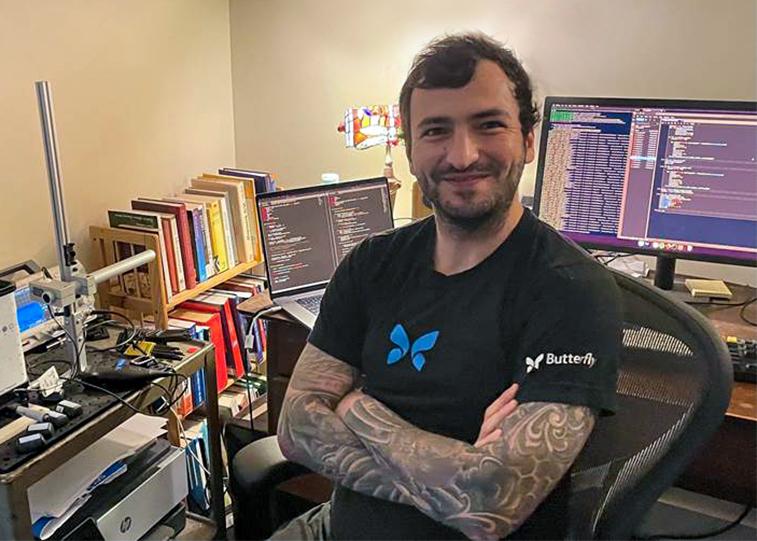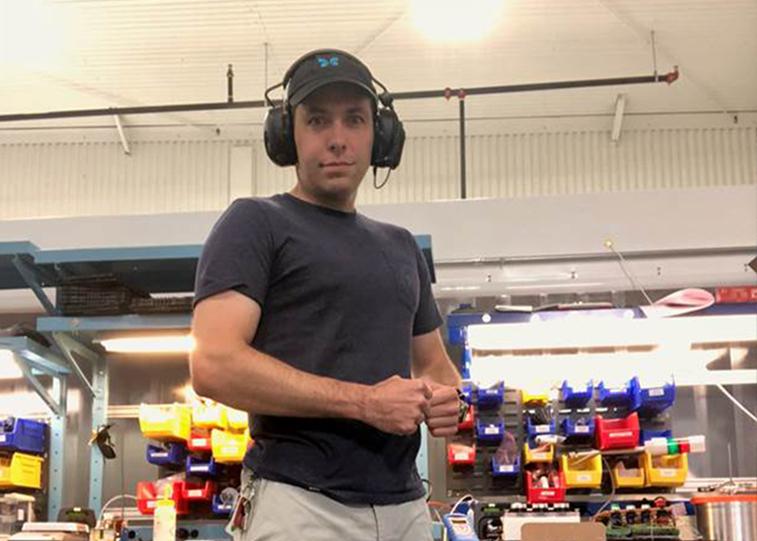 The Ultrasound Device
Butterfly Network's mission – to democratize healthcare – involves creating a product that can be utilized by all types of healthcare practitioners including doctors and sonographers who don't have the means of purchasing or accessing a traditional ultrasound machine.  This in turn allowed the ultrasound to reach more people who normally wouldn't be able to benefit from care that includes imaging. The ultrasound probe is an affordable alternative to traditional ultrasound equipment, which is generally larger and more expensive, and its portability allows it to be accessible to a wider array of doctors and sonographers.
Zahorian and Satir both work on the ultrasound transducer modules, the core parts of the probe that allow the ultrasound feature to function. The probe's transducers also differentiate the product from other handheld probes – usually, a healthcare practitioner would need multiple transducers for scanning different parts of the body, but with Butterfly Network's probe, only one transducer is needed, allowing for whole-body imaging.
Another key feature of the ultrasound device is its ability to connect directly with a mobile device. This means that the imaging is not only available to a doctor or sonographer using the probe, but also to someone a continent away who can review results and guide the ultrasound technician in real time. According to Satir, this opens up an entirely new facet of medical imaging accessibility that has not previously been explored.
"Outside of the ability to get our product into the hands of doctors, telemedicine and our ultrasound's capability to interface with an array of mobile devices acts as a force multiplier so we can reach even more people," said Satir.
Lessons from Tech
Zahorian and Satir's interest in ultrasound devices first took hold through their advisor, Professor Degertekin of the George W. Woodruff School of Mechanical Engineering. They worked in Degertekin's lab on ultrasound devices similar to the ones that would be created at Butterfly Network a few years later.
"Our advisor is a truly inspirational individual, and he provided me the opportunity to be part of a very interdisciplinary project," said Zahorian. "I was able to work with a wide variety of people from many different fields. Having that exposure – working on a large team, tackling many difficult technical problems – set me up for success."
Zahorian also identified Tech Housing's RA program as supplying him with valuable soft skills, such as effective communication, organization and conflict resolution. When evaluating job candidates, many STEM companies look for those who understand the importance of these kinds of soft skills, and Zahorian's knowledge about communication and conflict resolution have served him well during his time in the industry.
For Satir, his time at Tech taught him to collaborate with people from different disciplines in a productive way, which positively affected his experience both in graduate school and in the industry.
"I used to think that I could do everything myself. At Tech, though, I had to learn to communicate with folks who understood more about other academic fields than me so I could run my experiments. I think that is one of the most important lessons I could have learned." -- Sarp Satir
Being Part of the Butterfly Network Team
Zahorian has been working for Butterfly Network for six years. When Butterfly Network approached him to inquire about joining their team, they were not able to tell him what the project would be, only that it dealt heavily with what Zahorian had been working on in his previous research. He accepted their offer and went into the project completely blind. Initially, his role was helping to turn the research into a tangible product and involved modelling, simulation, fabrication and testing of the product. Now, he works as the Director of Transducer Engineering, where he focuses on the packaging of the device and the transducer module.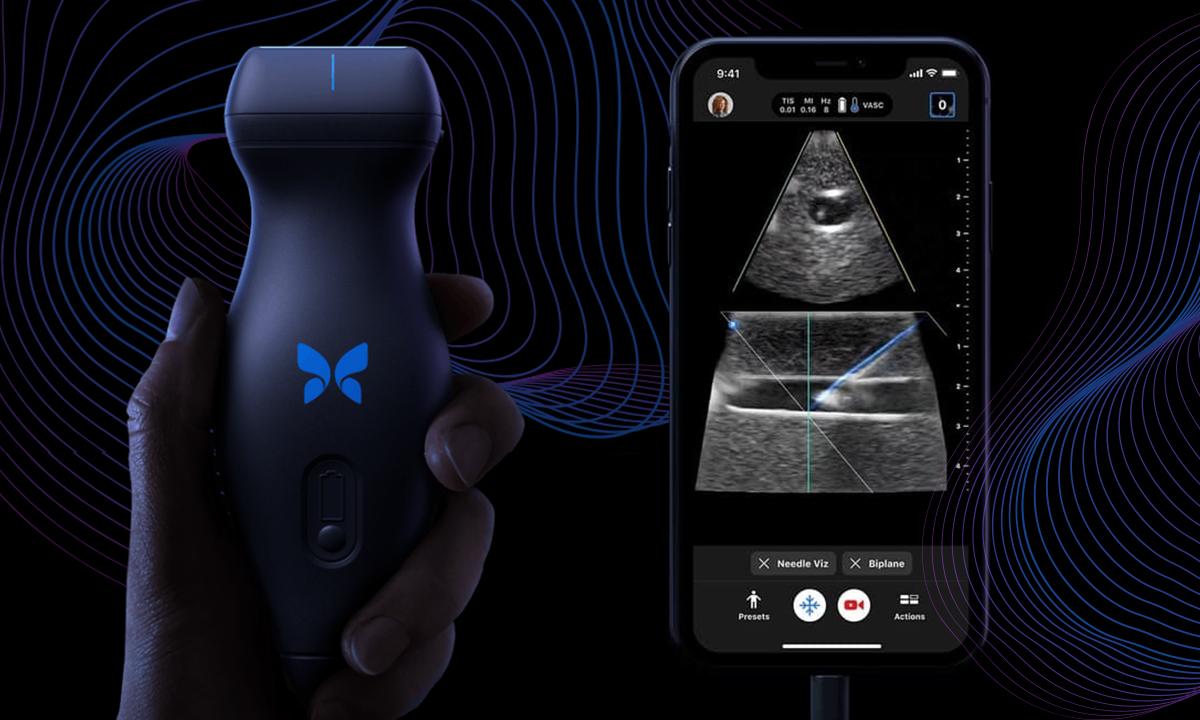 Satir joined the company four and a half years ago, directly after finishing his Postdoctoral fellowship at Georgia Tech. He joined as a Senior Research Engineer, where he worked on mathematical modeling, design and characterization of the ultrasonic transducers. He is currently working as the Microelectromechanical Systems Simulation and Characterization Team Lead.
"In graduate school at Tech, I did research on similar devices for medical applications, and I found that working on a medical problem is very rewarding and impactful because of its potential benefit to society," said Satir. "I've been able to transfer my research into working on a real product."
As Butterfly Network expands its reach and influence with the help of its recent IPO, Zahorian and Satir continue to use the skills they learned at Georgia Tech to commercialize aspects of the research they participated in as graduate students.