18-year faculty member to begin new role Oct 1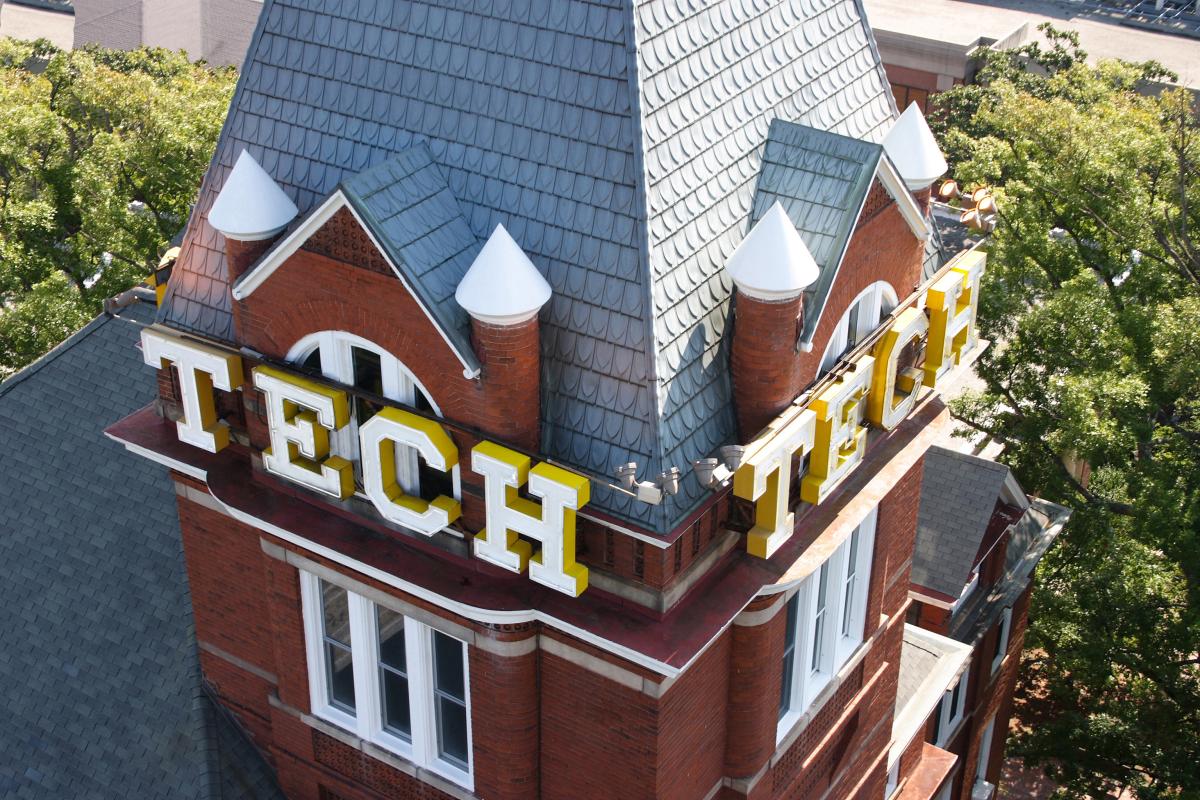 Atlanta, GA – June 3, 2021 – Samuel Graham, professor and Eugene C. Gwaltney, Jr. Chair of the George W. Woodruff School of Mechanical Engineering, has been named dean of the University of Maryland's Clark School of Engineering. His new role is effective October 1.
"I congratulate Sam on this wonderful opportunity," said Raheem Beyah, dean and Southern Company chair of Georgia Tech's College of Engineering. "The news comes with mixed emotions, as this is a loss for Georgia Tech and the School, but presents a very exciting new chapter for Sam as he moves into his new role as dean. Maryland is gaining a leader that has a rare combination of deep technical acumen with a people-focused, compassionate and decisive leadership style."
Graham has served as a Georgia Tech faculty member since 2003 and received both his master's degree and Ph.D. from the School. In his three years as chair, he raised the School's rankings profile for its undergraduate and graduate programs. He also oversaw tremendous growth in new annual research awards, surpassing $44 million in FY20. At the start of the Covid-19 pandemic, Graham helped orchestrate efforts across campus to develop various medical devices, including face shields, low-cost ventilators and other just-in-time manufacturing efforts.
"This has been one of the toughest decisions I have ever had to make because I believe in the Woodruff School, love the relationships that I have established and am thankful for the support that the School has given me to grow my career," said Graham. "After much thought and discussion, our family has decided to take on a new challenge in the form of this great opportunity that has been presented to me. I am grateful to Georgia Tech and excited for my new role at the University of Maryland."
Graham's research centers on the development of electronics made from wide bandgap semiconductors for a range of applications in communications, power electronics and neuromorphic computing. He leads Georgia Tech's Electronics Manufacturing and Reliability Laboratory, which focuses on the development of these semiconductors and flexible electronics.
Through his work with Department of Energy National Laboratories, Graham also works on thermal storage materials for use in building energy systems. He has a joint appointment with the National Renewable Energy Laboratory and is a visiting professor at Nagoya University in Nagoya, Japan. Graham also holds a courtesy appointment in the School of Materials Science and Engineering at Georgia Tech.
Graham has served as a member of the Defense Science Study Group and the Air Force Scientific Advisory Board, and he was the recipient of a National Science Foundation CAREER Award. He currently serves on the Advisory Board of the Engineering Science Research Foundation of Sandia National Laboratory and the Emerging Technologies Technical Advisory Committee of the U.S. Department of Commerce. He is also a Fellow of the American Society of Mechanical Engineers and a Senior Member of the Institute of Electrical and Electronics Engineers.
An interim school chair will be announced soon, with a search committee to be established to begin the process of identifying Graham's successor.