Dean Raheem Beyah talks about accessibility, video games, and the future with President Ángel Cabrera
Raheem Beyah grew up in Atlanta with no engineers in his life. He didn't even know what an engineer did. And yet, four decades later, he has what he calls the "best job on campus" — dean of Georgia Tech's College of Engineering.
Where did the 44-year-old, who would later get his master's and doctoral degrees from Georgia Tech's School of Electrical and Computer Engineering (ECE), discover the passion that would allow him to lead the nation's largest engineering college? The same place many other kids of the 1980s looked: video games.  
"My grandmother bought me an Atari 2600, and it changed my life," Beyah said. "As I played, I would question, 'Why can't I do this? Why can't I drive this vehicle?' That later got me interested in programming and computing, because that's how you change the game itself."
Beyah recently sat down with Georgia Tech President Ángel Cabrera for the latest edition of "Conversations with Cabrera." The two leaders — and Georgia Tech alumni — talked about Beyah's goals as dean, the threats of cybersecurity, and accessibility in higher education.
Image
A Role to Play for Diversity
Beyah knows he's a rarity: a Black engineer. Although Georgia Tech graduates more Black and female engineers than any other university in the nation, Beyah said he has a great responsibility to increase those numbers. A recent Georgetown University study found that only 4 percent of engineering students are Black.
He admits part of the problem is the pipeline, as many high schools with large numbers of underrepresented minorities don't offer courses beyond Algebra 2.
"That's one problem that needs to be solved. We also have to get more folks through (the pipeline) and make sure they're visible so kids can see that they can be engineers," Beyah said. "I have to get out there more, as do many other people, to tell the story."
One of his more personal audiences these days is Devin, his eight-year-old son who plans to follow in his dad's engineering footsteps. Beyah said one way of explaining why engineering can be for everyone — especially young people of color— is describing why being an engineer is cool.
"I tell my son an engineer looks at where we are, takes that as input, and then dreams," he said. "Engineers use math and science to actually build the things we dream about."
Image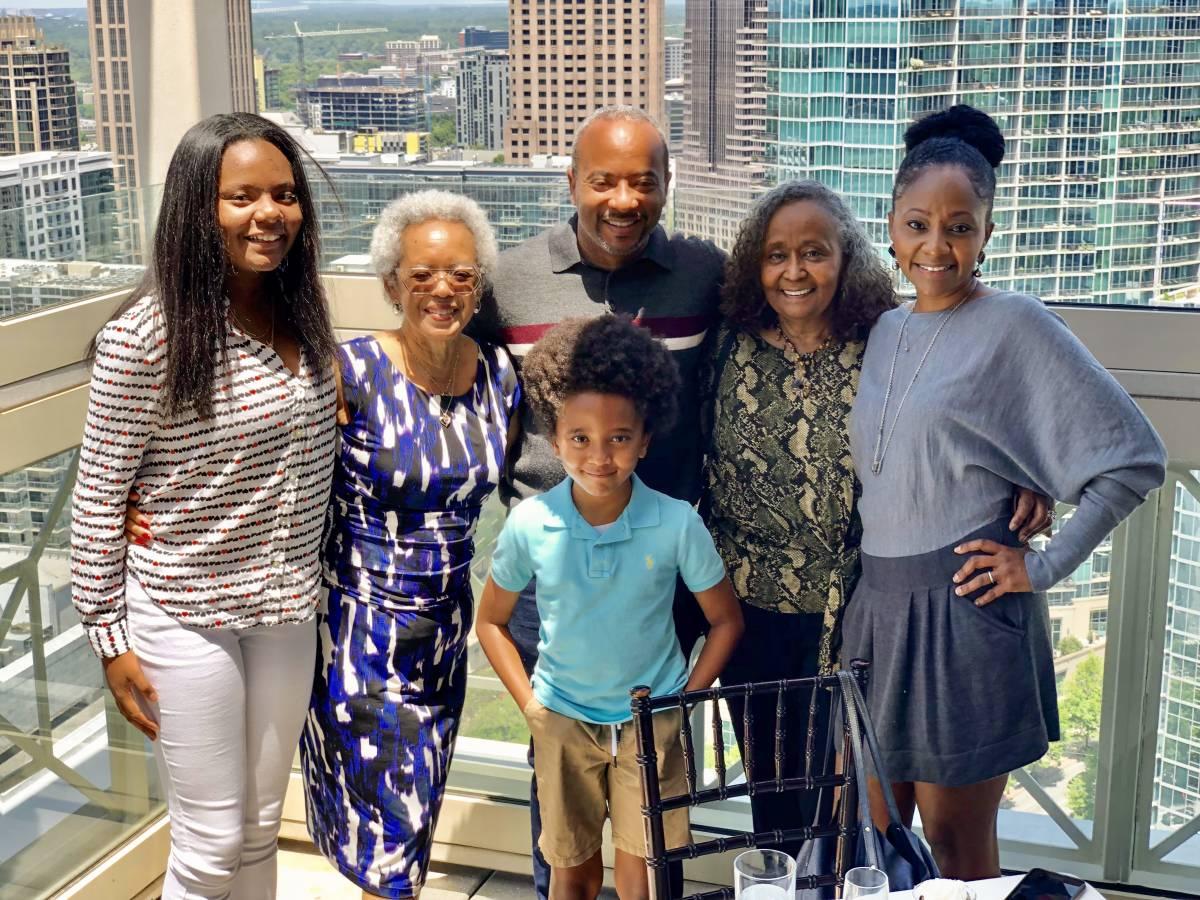 Building A Secure Cyber House
After leaving Atlanta's Frederick Douglass High School, Beyah would earn his undergraduate degree at North Carolina A&T State University before coming to Georgia Tech for grad school. One day, he heard that ECE was planning a new course in an emerging field. The class would explore the security of computer networks. Beyah was one of the first to sign up. It was the School's first cybersecurity course.
Beyah has carried that interest into his professional life, both in and out of the classroom. He's the co-founder of Fortiphyd Logic, a company that builds and monitors critical infrastructure networks to better protect them from cyberattacks.
During the conversation, Cabrera asked why the nation's critical computer systems are so susceptible to hackers. Beyah said it's a lot like building a home.
"When a house is going up, all sorts of inspectors come to check on the work. That's not the case with software," he explained. "Also, when you're building a home, you're working pretty quickly, and you might leave off a few nails around the door. That's what happens with software. If attackers are clever enough to bang the door exactly where you left out those nails, they can actually get into the system. The bigger the house, the more holes you have."
Society continues to demand more complex, personalized software, such as voice assistants Alexa and Siri, Beyah said, which will continue to guarantee more holes and security gaps.
Image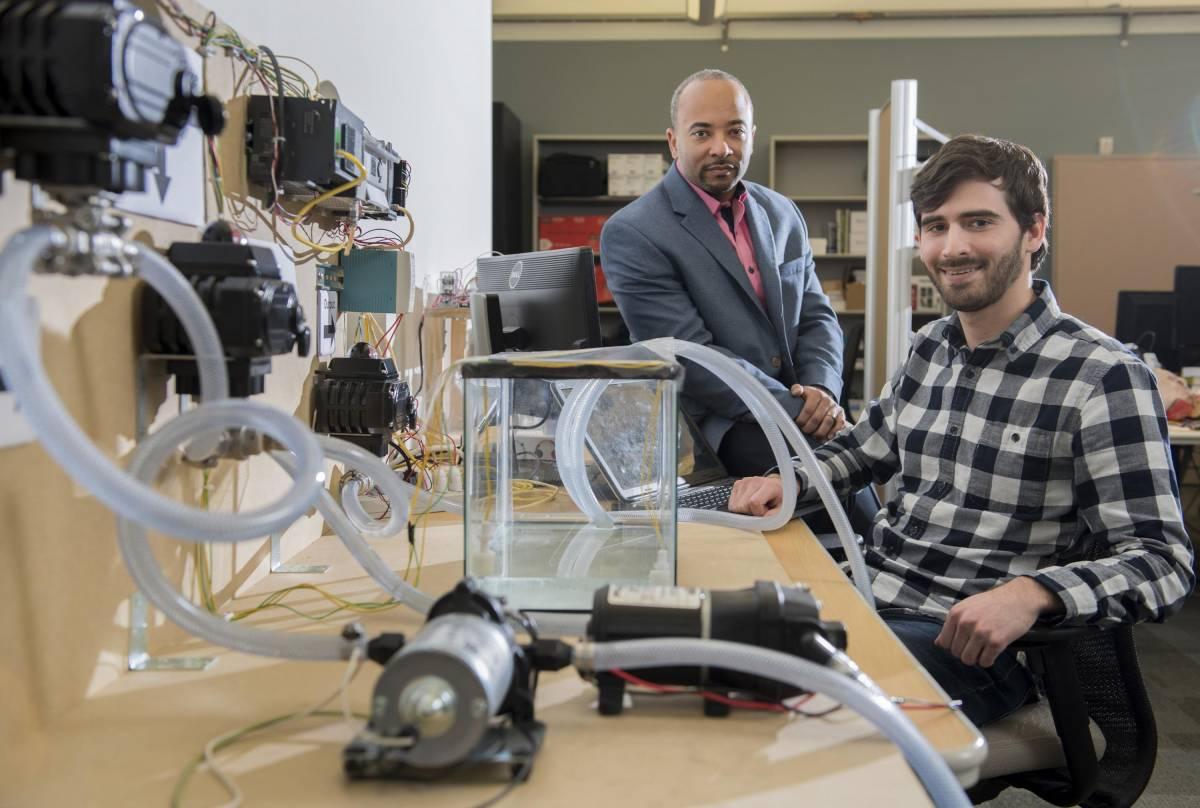 The Future of the College
Beyah was named dean in January. His first few months on the job included listening sessions with hundreds of Georgia Tech community members, as well as state and federal leaders.
Among the topics at the top of his list are access, inclusion, and mental well-being. As an entrepreneur, Beyah also is focused on providing more commercialization opportunities for students and faculty. He's also wondering what pedagogical innovations will emerge from the pandemic.
"Georgia Tech's online master's degree programs in computer science, analytics, and cybersecurity are perfect examples of things we created that captured the world's attention," Beyah said. "What's next? I'm encouraging our faculty to think about the next thing in instruction. The worst thing we can do coming out of Covid is doing the same thing as before."
Beyah also said the College will double down on research, especially in areas where Georgia Tech is a preeminent leader.
And when it comes to students, he wants to play a role in their success without creating obstacles along the way.
"Our students are beyond brilliant. My strategy is to give them resources, maybe point them in the right direction, and just get out of the way. If we do this, they will come back and amaze us."

*Editors note: All photos and video for this story were taken prior to updated mask guidance issued by Georgia Tech. 
Conversations with Cabrera
Hear the entire conversation between Dean Beyah and President Cabrera: