Thursday, 23 September 2021
New federally funded grants will address issues facing underrepresented communities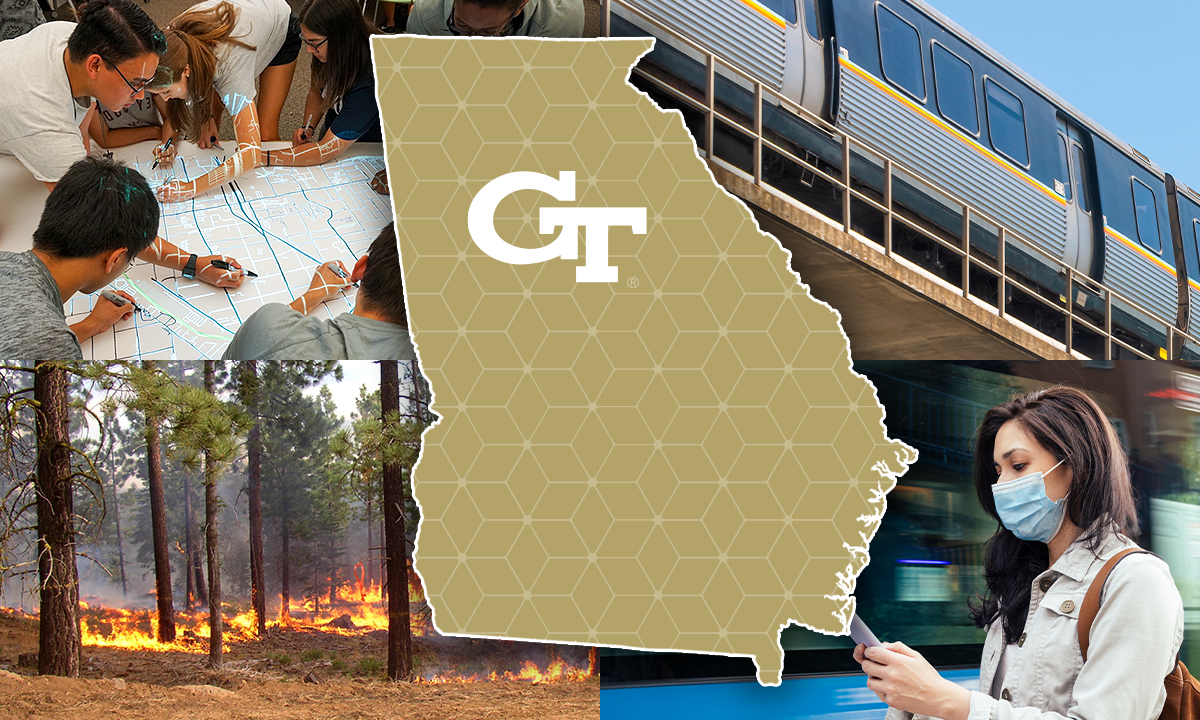 Four new, federally funded awards totaling $5.5 million will allow Georgia Tech researchers to extend their positive impact in Georgia's underserved communities. Three of the projects are led by the College of Engineering. The fourth is coordinated by the Ivan Allen College of Liberal Arts (IAC).
The grants, awarded by the National Science Foundation (NSF), Environmental Protection Agency, and the Department of Energy, will bring Georgia Tech researchers to various parts of the state. Transit and transportation access will be the focus in metro Atlanta. Those studying fire emissions and their impact on health will visit K-12 schools in southwestern and western Georgia. Faculty members will also work with Savannah middle schoolers to create maps in an effort to increase youth advocacy that addresses the effects of climate change. 
The projects are the latest in Georgia Tech's efforts to fulfill its ongoing mission of progress and service to Georgia, the nation, and beyond.