Seventeen College of Engineering faculty members have three or more Georgia Tech degrees and have made their alma mater home again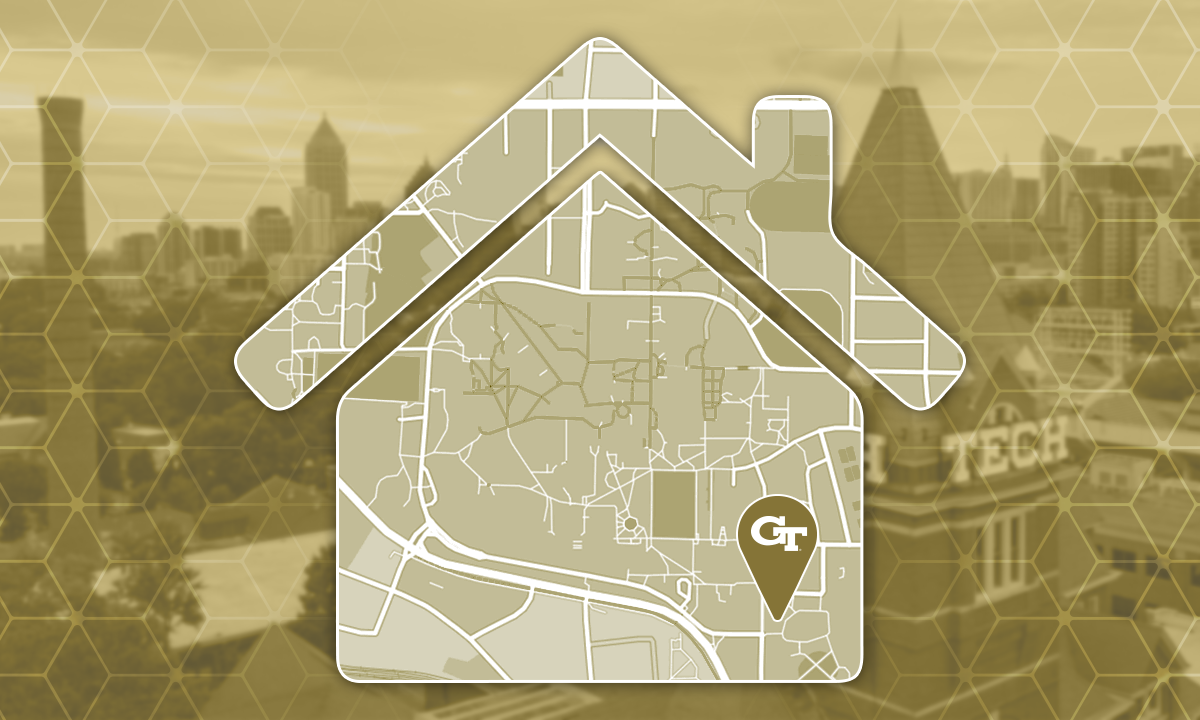 For most Yellow Jacket students, Georgia Tech was a temporary home. They spent four or more years on campus and left. Some never returned. Others have made a regular pilgrimage back to Atlanta, sometimes coinciding with Homecoming.
And then there are alumni who made Georgia Tech a home for a second time, returning after graduation as a faculty or staff member.
Nearly a thousand current faculty and staff members hold Georgia Tech degrees. In the College of Engineering, they include the dean, Raheem Beyah, who received his master's and Ph.D. degrees in the School of Electrical and Computer Engineering.
His Double Jacket status pales in comparison to some of his peers. Seventeen College faculty boast three or more Georgia Tech diplomas. The group spans seven of the eight schools, with research fields that include drones, signal processing, and chemical behaviors of soils.
Why did they come back to Georgia Tech — or in a few cases, why did they never leave? Why is campus a special place for them? As we prepare for Homecoming 2021, these longtime Jackets reflect on a lifetime at Tech.
Image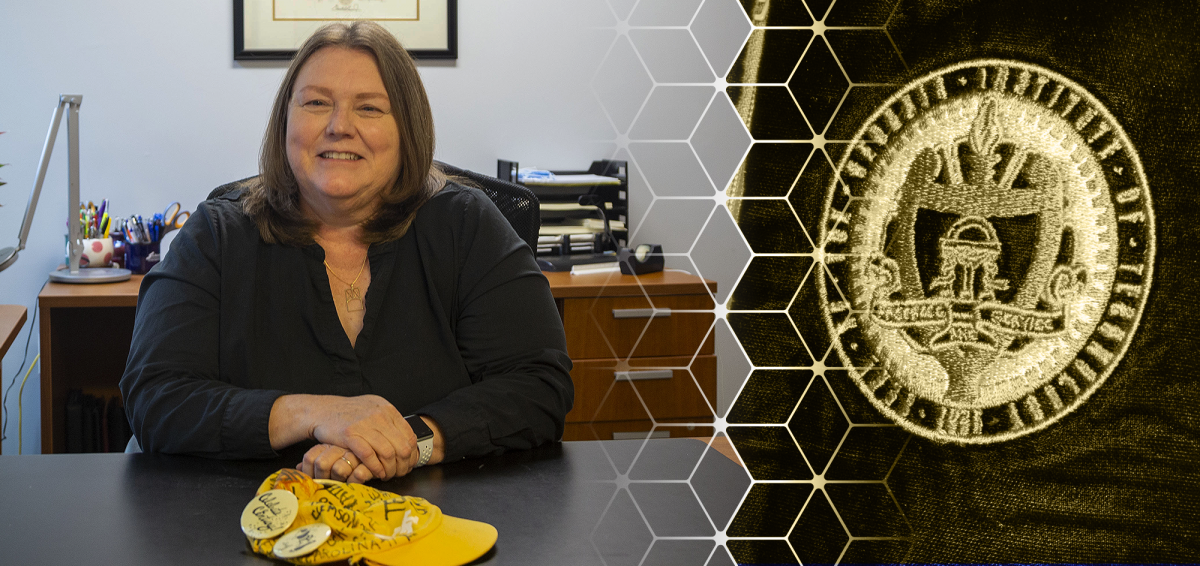 Susan Burns
Associate Chair for Finance and Administration & Professor
School of Civil and Environmental Engineering
B.S. CE '90, M.S. CE '96, M.S. EnvE '96, Ph.D. CE '97
The passion of the engineering student body and faculty brought Susan Burns back to Georgia Tech seven years after earning the last of her four degrees. As a student, Georgia Tech challenged Burns to expand her knowledge in many ways. Her experiences also taught her to dream, create, and work to make the world a better place – an outlook she hopes to pass on to her students.
"Our students come here wanting to be civil and environmental engineers because they love the subject matter and the idea that their work will make an observable impact on the world. The seriousness of Tech students and the intensity with which they commit themselves to their work makes this a professor's dream job."
Image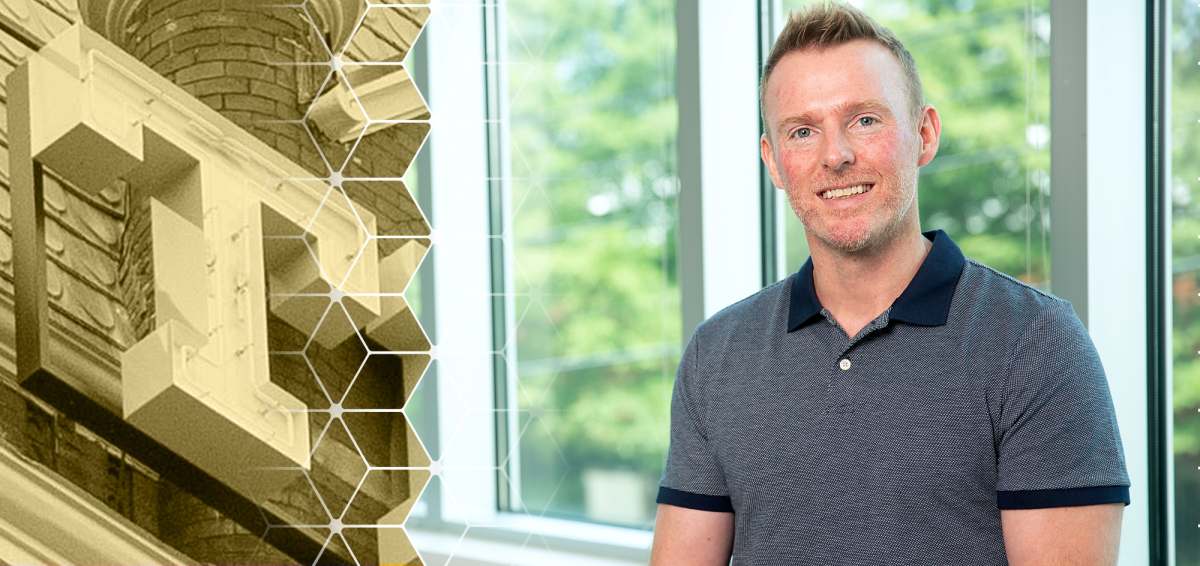 David Frakes
Associate Professor
Wallace H. Coulter Department of Biomedical Engineering 
B.S. ECE '98, M.S. ME '02, M.S. ECE '03, Ph.D. BME '03
David Frakes was a six-time letterman for the Yellow Jackets in football and track and field. Studying cardiovascular systems and using them in these extracurricular activities kept him at Georgia Tech for grad school. That's when he found his passion in cardiovascular research, working with Ajit Yoganathan and later starting his own endowment supporting cardiovascular research at Tech.
"Georgia Tech is where I became myself, and any successes in my career are due in a large part to that education. When I decided that cardiovascular research was my long-term fit, I knew there was nowhere else I'd rather be than at the top program in the country working with the best in the field. I want to make sure that future students will continue to have the same life-changing opportunities that I was fortunate enough to have."
Kelly Griendling
Lecturer
Daniel Guggenheim School of Aerospace Engineering
B.S. AE '06, M.S. AE '08, Ph.D. AE '11
Kelly Griendling used to watch the space shuttle launches on television while living in Stone Mountain, Georgia. It spurred her interest in the field of aerospace engineering and led her to chase her dreams down the road at Georgia Tech. Three degrees later, she wants to make her alma mater a place where people can cultivate their passion. It's one reason she founded the Science, Technology, and Engineering Pipeline to provide Georgia high school students with engineering internships.
"I wanted to go to college at Georgia Tech and study aerospace for as long as I can remember. For me, campus still represents the dreams of that little girl who wanted to be a rocket scientist. I hope that for our students, it can be a chance to chase their dreams as well."
Image
J. Stevenson Kenney
Professor
School of Electrical and Computer Engineering
B.S. EE '85, M.S. EE '90, Ph.D. EE '94
James Kenney didn't expect to come back to Georgia Tech when he moved to San Jose after getting his Ph.D. He was working for a startup and had to come to Atlanta to assist customers with installation. He finished the job early, stopped by campus to say hello to his advisor, and heard Georgia Tech was hiring. Kenney didn't expect to get hired, especially because he didn't have a large research portfolio. But Georgia Tech was putting more emphasis on hiring from the industry. Decades of teaching have allowed him to deepen his knowledge about the field of electrical engineering.
"Georgia Tech has always been a place of great learning for me, both as a student and as a professor. While conducting my research, my graduate students and I have learned a great deal about the nuances of improving performance in future generations of cellular and other wireless systems, and I have found the old adage that 'you never really know a subject until you teach it' to be quite true."
Image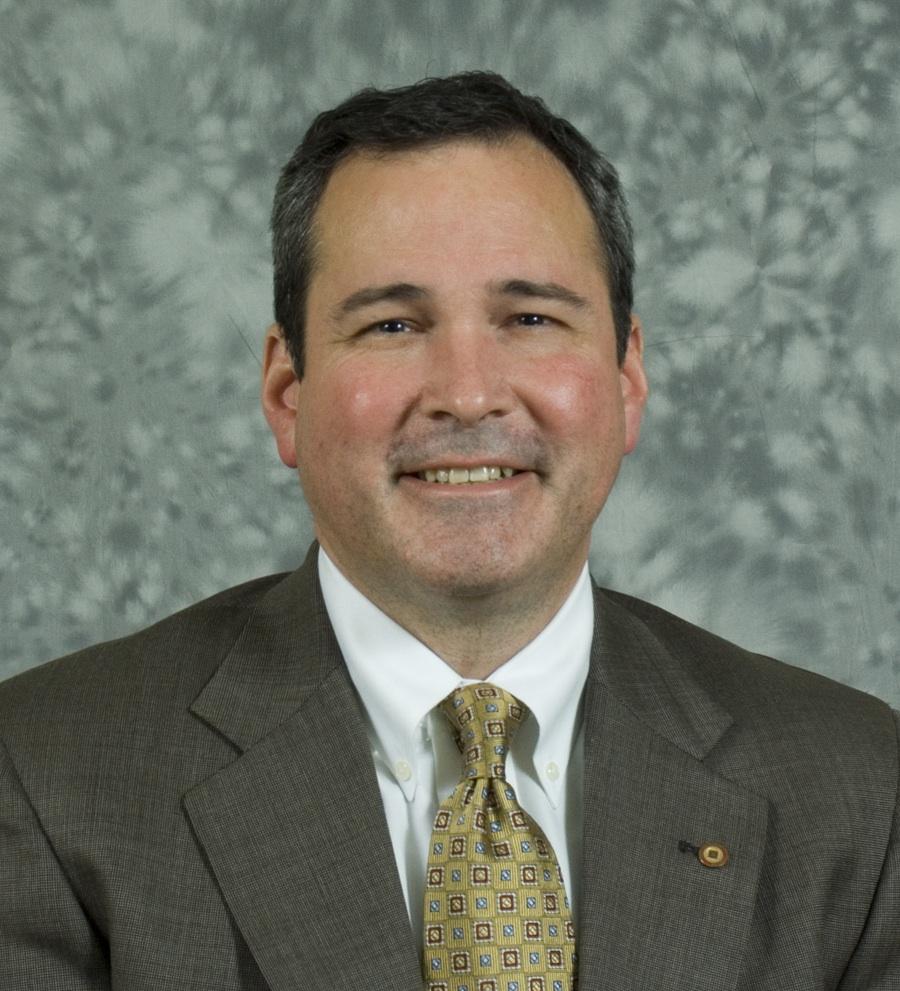 Image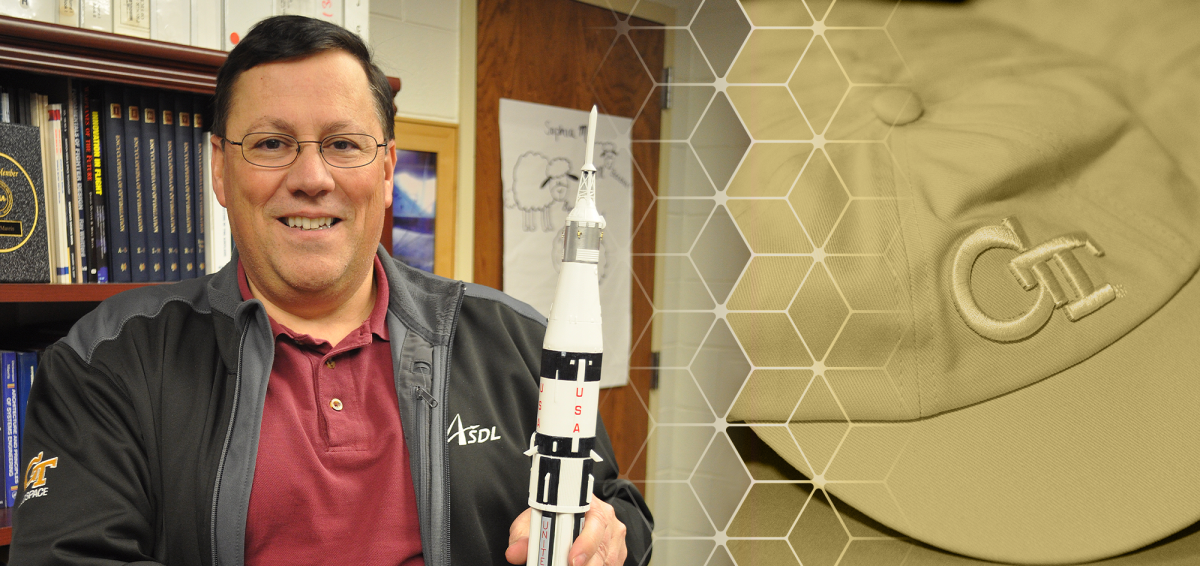 Dimitri Mavris
Regents Professor
Boeing Professor of Advanced Aerospace Systems Analysis
Langley Distinguished Professor in Advanced Aerospace Systems Architecture
Daniel Guggenheim School of Aerospace Engineering
B.S. AE '84, M.S. AE '85, Ph.D. AE '88
Dimitri Mavris came to Georgia Tech in 1980 and never left. This is his 42nd year on campus, receiving his undergraduate, master's, and Ph.D. degrees before being hired as a postdoctoral fellow and, later, a research engineer. Three of his aerospace engineering faculty member colleagues were also his students: Triple Jackets Brian German, Kelly Griendling, and Turab Zaidi. He initially came to Tech's aerospace engineering program to focus on research but discovered a love of teaching and interacting with students along the way. He currently works in the Aerospace Systems Design Laboratory, among other places, and combines the fascinating research that originally drew him to Tech with student engagement in the classroom.
"Teaching at Georgia Tech gives me the perfect blend of interesting research and the ability to engage with students, and it is this combination that has kept me at Georgia Tech so long. The research keeps me intellectually engaged and the students keep me young."
Image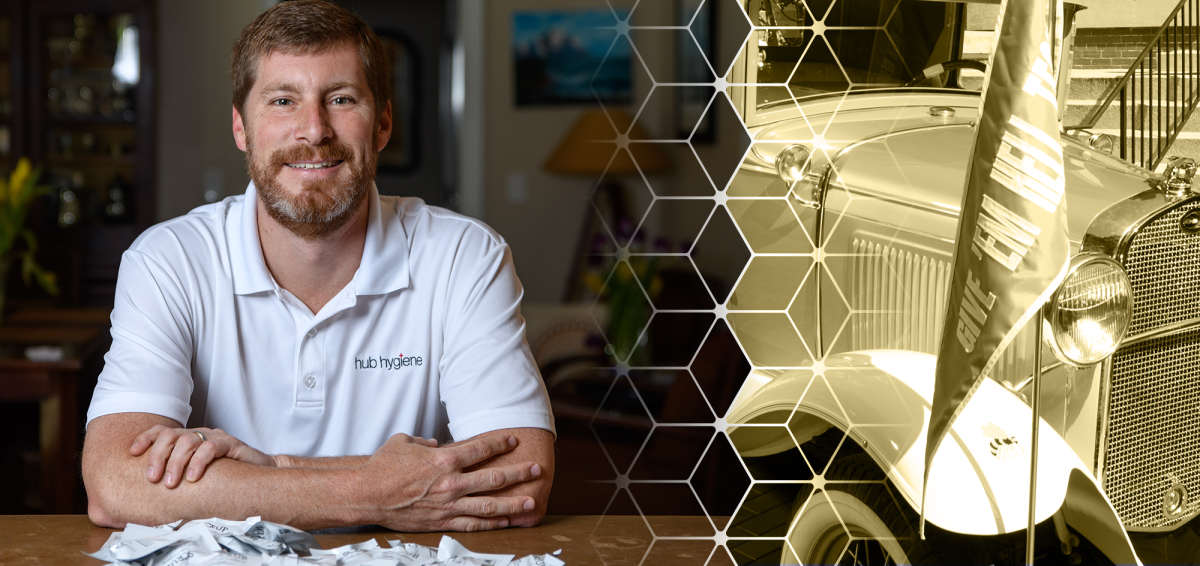 Jud Ready
Adjunct Professor
School of Materials Science and Engineering
B.S. MSE '94, M.S. MSE '97, Ph.D. MSE '00
Jud Ready's "starry-eyed" goal of becoming an astronaut and traveling to space brought him back to Georgia Tech for graduate school and the MSE Ph.D. program. It has also kept him here for research. However, Tech has not just been an educational experience for Ready – it's also helped to build his family. He met his wife of 22 years on campus, and their daughter now plays piccolo in the marching band.
"Georgia Tech means technical excellence for generations in all phases of the game – basic research, applied research, economic development, community outreach, and athletics."
Image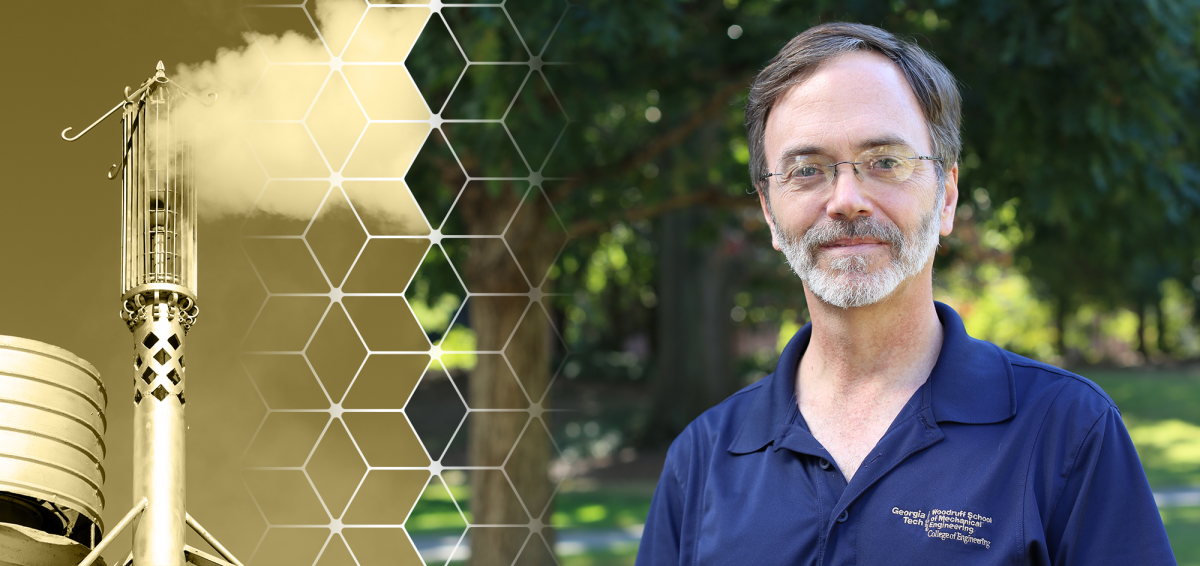 David Smith
Lecturer
George W. Woodruff School of Mechanical Engineering
B.S. ME '86, M.S. ME '88, Ph.D ME '90
David Smith completed his bachelor's, master's, and Ph.D.s in seven consecutive years. During that time, he was heavily involved in Tech's marching band, playing the baritone horn his first year before switching to the tuba. He spent time moving back and forth between industry and academia early in his career before making the decision to return to Georgia Tech when he saw the Woodruff School was searching for a new lecturer.
"Tech is where I made lifelong friends and where I grew as a person and as an engineer. Some of my major projects were winding down and I was looking for a chance to get back in the classroom, so the timing to return to Georgia Tech felt right."
Image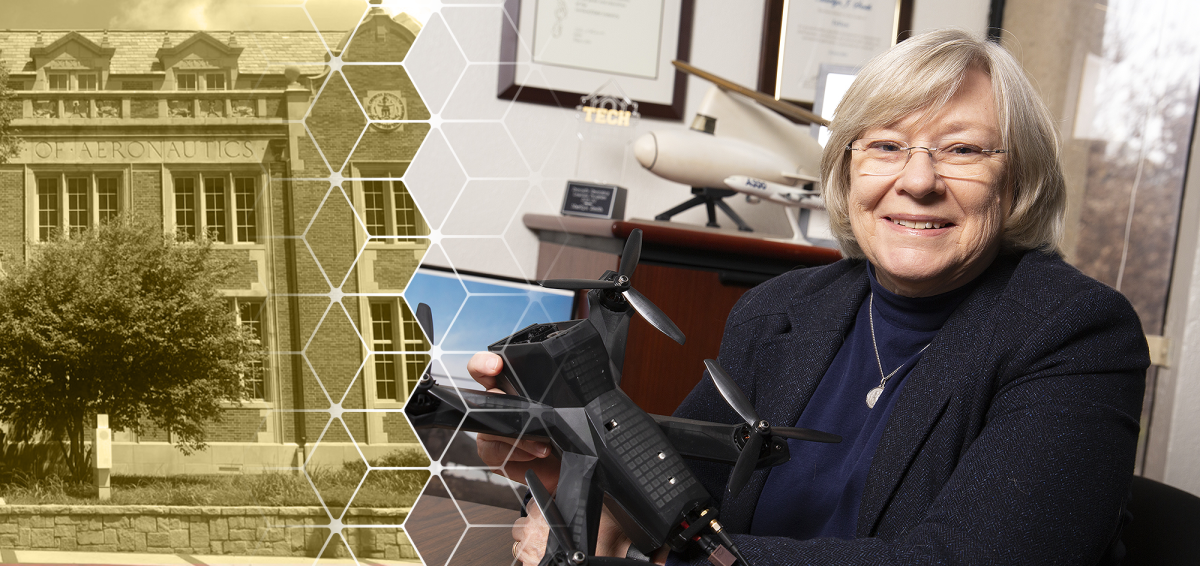 Marilyn Smith
Director of Vertical Lift Research Center of Excellence & Professor
Daniel Guggenheim School of Aerospace Engineering
B.S. AE '82, M.S. AE '85, Ph.D. AE '94
After earning her undergraduate aerospace engineering degree, Marilyn Smith decided to continue as a Georgia Tech grad student because of the opportunities the school afforded her as a first-generation college student. After earning her Ph.D., she made history as AE's first female faculty member. She now leads a seven-university team of experts in vertical lift research for the U.S. Army, U.S. Navy, and NASA. And, campus insiders know, she's also a proud caretaker for the various stray cats on campus.
"Georgia Tech's affordability compared to other universities, especially those that are highly ranked, can provide many people with opportunities that would normally be shut off to them. I have often said I bleed white and gold, and I plan to stay at Tech until I retire to pay my opportunities forward and hopefully act as a role model for women who are still underrepresented in my field."
Turab Zaidi
Lecturer
Daniel Guggenheim School of Aerospace Engineering
B.S. AE '08, M.S. AE '09, Ph.D. AE '16
Turab Zaidi always knew he wanted to be an educator. He taught aerospace engineering abroad through Georgia Tech-Lorraine in France program, which has helped him to provide a unique learning experience for his students in Atlanta. He continues to teach in the aerospace department and works in the Aerospace Systems Design Laboratory, where he conducts research and mentors students.
"I spent a long time as a student at Tech gaining my formal education and making lifelong connections with peers who are my colleagues today. Georgia Tech gave me the training I needed to allow my passion for aerospace engineering to thrive into a career where I can educate and serve others about a discipline that I love. My experiences have provided me with valuable insight into both sides of a Georgia Tech classroom, which I use to improve learning for my students today."
Image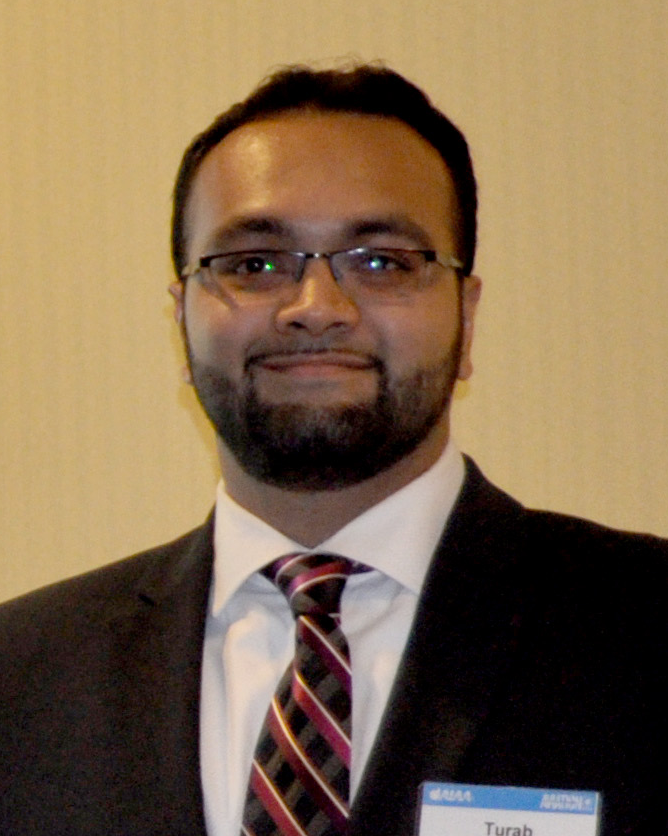 College of Engineering's Triple and Quadruple Jackets
Brian German (B.S., M.S., Ph.D.)
Kelly Griendling (B.S., M.S., Ph.D.)
Dimitri Mavris (B.S., M.S., Ph.D.)
Russell Peak (B.S., M.S., Ph.D. in Mechanical Engineering)
Marilyn Smith (B.S., M.S., Ph.D.)
Turab Zaidi (B.S., M.S., Ph.D.)
David Smith (B.S., M.S., Ph.D.)
Douglas Bodner (B.S., M.S., Ph.D.)
Susan Burns (B.S., 2 M.S., Ph.D.)
Jeffrey Davis (B.S., M.S., Ph.D.)
J. Stevenson Kenney (B.S., M.S., Ph.D.)
Elliot Moore (B.S., M.S., Ph.D.)
Henry Owen (B.S., M.S., Ph.D.)
Waymond Scott (B.S., M.S., Ph.D.)
William Smith (B.S., M.S., Ph.D.)
Jud Ready (B.S., M.S., Ph.D.)
David Frakes (B.S., 2 M.S., Ph.D.)