Wednesday, 13 October 2021
Arijit Raychowdhury, professor in the School of Electrical and Computer Engineering, is the next Steve W. Chaddick School Chair, effective December 1.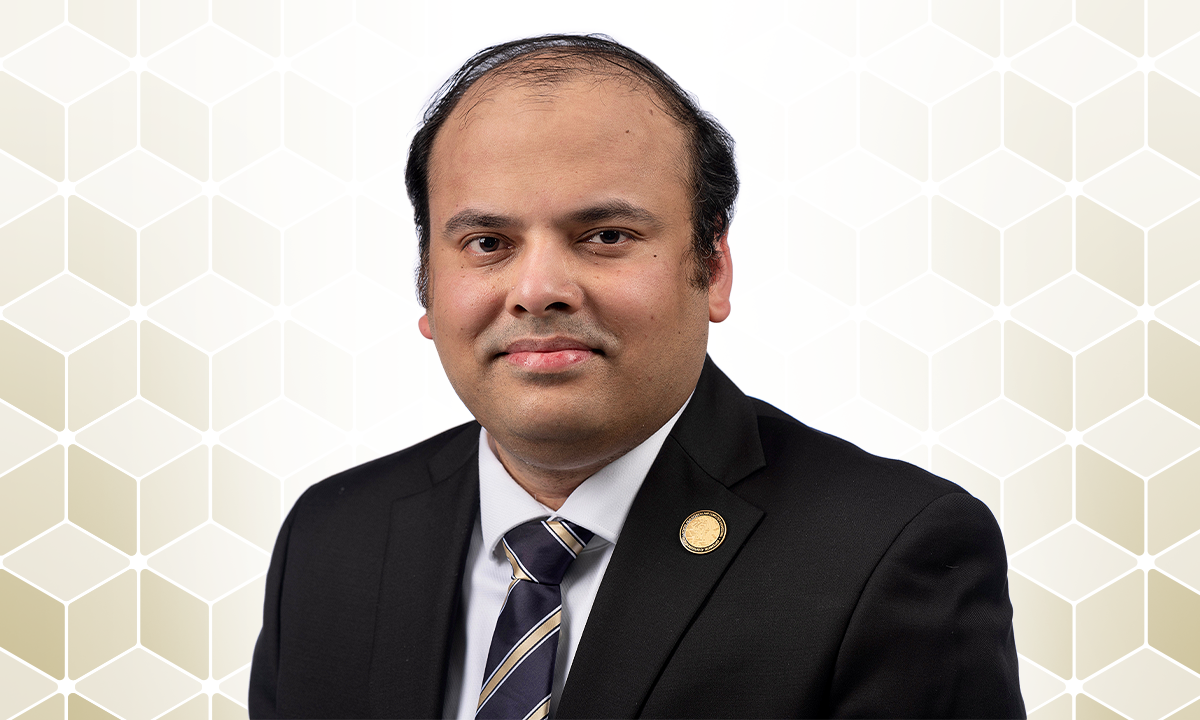 Arijit Raychowdhury, professor in Georgia Tech's School of Electrical and Computer Engineering (ECE), has been selected as the Steve W. Chaddick School Chair for ECE, effective December 1. Raychowdhury has been a member of the Georgia Tech faculty since January 2013 and currently holds the Motorola Solutions Foundation Professorship. He is the director of Georgia Tech's Institute for Electronics and Nanotechnology Center for Circuits and Systems, while also serving as the co-director of the Georgia Tech Quantum Alliance.
"Arijit has been a leader in ECE since arriving on campus eight years ago, serving as an executive in two of Georgia Tech's primary electrical and computer engineering initiatives," said Raheem Beyah, dean of the College of Engineering and Southern Company Chair. "This experience, along with his expansive research portfolio and contributions to industry, make Arijit the ideal person to be our next ECE chair."
Raychowdhury is a pioneer in energy-efficient digital and mixed-signal circuit and system research. He has contributed to foundational technologies that have been widely adopted by the leading semiconductor industries. Prior to joining Georgia Tech, he held research and leadership roles at Texas Instruments and Intel. His significant research contributions included the design of the world's first adaptive echo-cancellation network for integrated digital subscriber lines at Texas Instruments, as well as ultra-low power embedded memory technologies at Intel. Each has been used in a wide range of products.
Raychowdhury's Georgia Tech research focuses on the design of power converters, logic and memory circuits, and hardware design for emerging computing platforms. He and his students have won numerous awards and fellowships, including 14 best paper awards. For his contributions to the field and impact on the industry, Raychowdhury received the Semiconductor Research Corporation's highest technical honor — the Technical Excellence Award — in 2021 and IEEE/ACM's "Innovator Under 40 Award" in 2018.
"I am very excited and honored to serve as the next Steve W. Chaddick School Chair in ECE," Raychowdhury said. "Our School is an amazing, vibrant, and diverse place, filled with exciting opportunities and incredible possibilities. As we move forward in this post-COVID era, let us aspire to a future where ECE will not only produce the most diverse, brightest, and most innovative engineers, but will also foster an environment of empathy and giving back to our community. I am eager to continue my collaborations with faculty, students, and staff in our collective efforts to expand ECE's initiatives as we advance the School to the next level of excellence."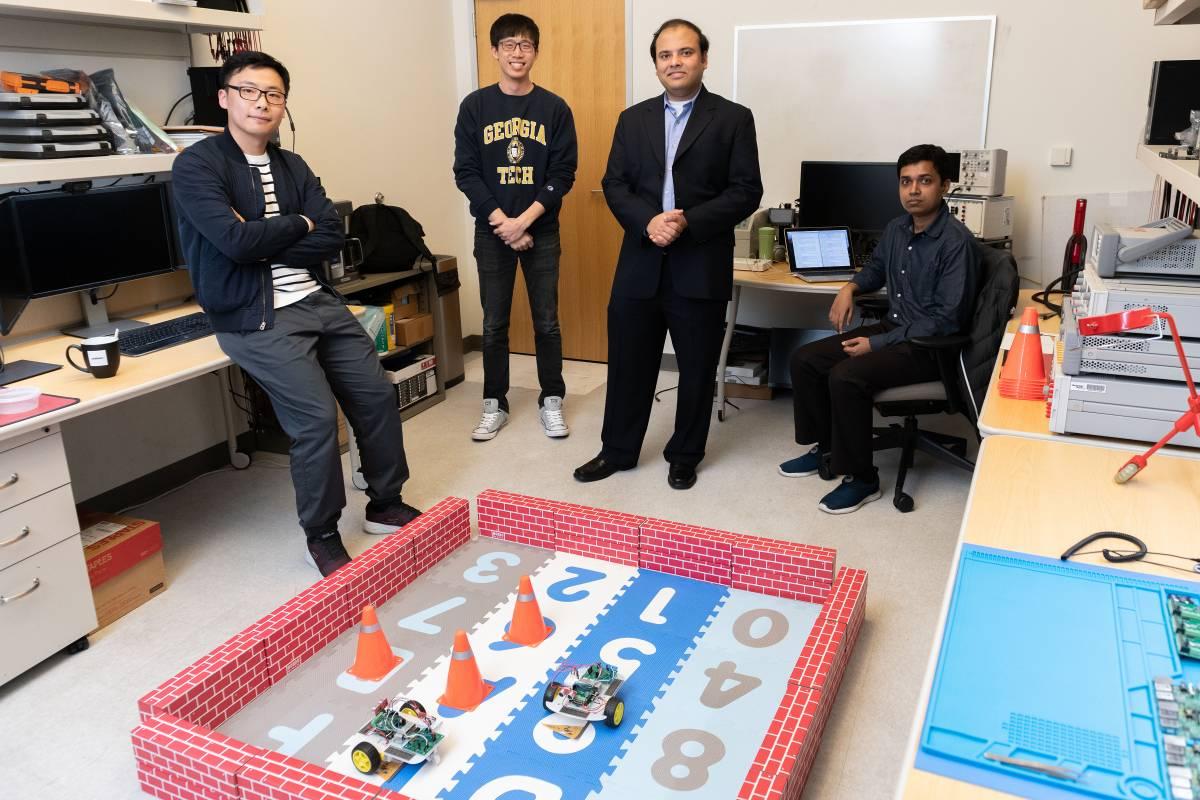 Raychowdhury holds 28 U.S. and international patents on various aspects of semiconductor technologies. His research has produced more than 300 articles in journals and peer-reviewed conferences and resulted in more than $21 million in sponsored research.
In addition to his roles at Georgia Tech, Raychowdhury is currently a distinguished lecturer of the IEEE Solid State Circuits Society and a mentor for IEEE Young Professionals and IEEE Women in Circuits. He has leadership roles in multiple National Science Foundation and Semiconductor Research Corporation centers. He is also the site director for the SCALE-SoC (System-on-Chip) Workforce development program, an initiative sponsored by the Department of Defense to train the next generation of U.S. students in the area of SoC design.
Douglas Blough is currently serving as ECE's interim chair and will return to his full-time role as professor and associate chair for faculty development in December. A diverse group of faculty, staff, and students participated in a nationwide search for the new chair. The committee was led by Susan Margulies, professor and former chair of the Wallace H. Coulter Department of Biomedical Engineering at Georgia Tech and Emory University.
"I want to thank Susan and the committee for their leadership and guidance during the selection process," said Beyah. "I'm also grateful to Doug for serving as our interim chair these last several months, especially as we began a new academic year."
Raychowdhury will succeed Magnus Egerstedt, who was named the dean of engineering at the University of California, Irvine earlier this year.