Tuesday, 14 December 2021
Mechanical Engineering student was among first cohort in 2018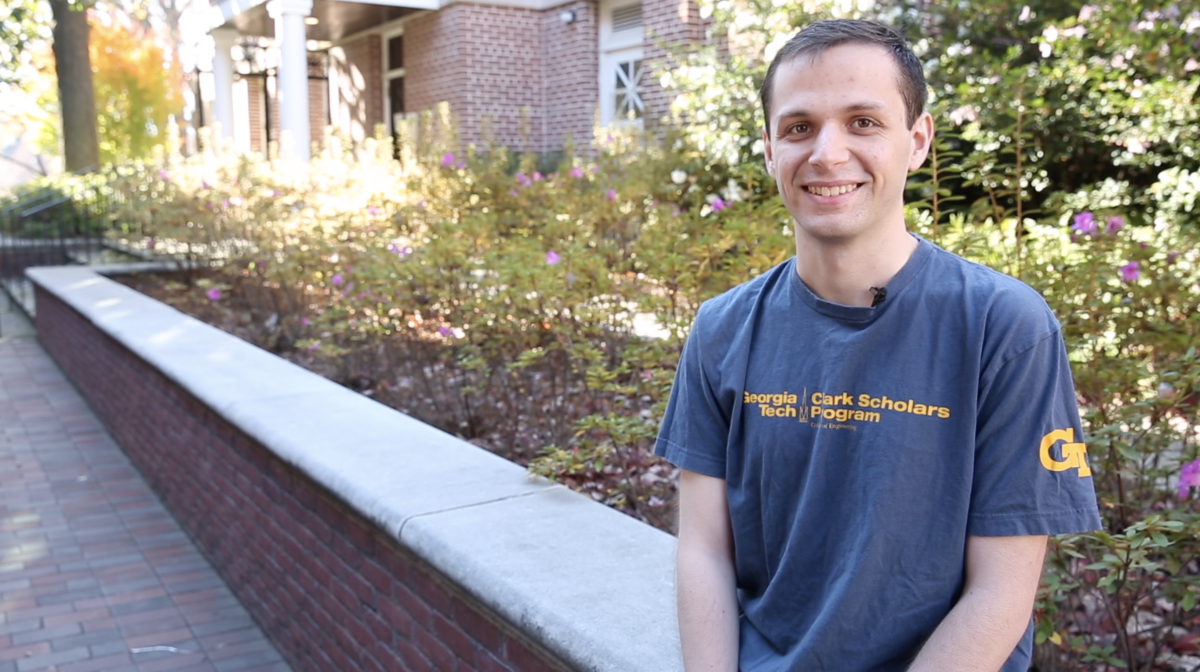 In 2018, the A. James & Alice B. Clark Foundation partnered with Georgia Tech to launch the A. James Clark Scholars Program in the College of Engineering. The academic program is dedicated to creating engineers of the future by empowering students that embody an entrepreneurial spirit and community-minded values. 
Each fall, 10 first-year students are admitted as Clark Scholars. Nate Tenorio was among the first group three years ago. He will become the first in the program to earn his degree at Fall Commencement on December 18.   
Tenorio was raised in Downers Grove, IL and became deeply interested in physics and computers in high school. This fascination eventually led him down the path to study engineering. 
While applying to colleges, Tenorio was selected to be a Clark Scholar, which ultimately became the determining factor for him to attend Georgia Tech.
"Having the financial support of the Clark Scholars Program meant that I had the confidence to pursue any classes I wanted without having to worry about whether or not I could afford it," said Tenorio. "After hearing about the different leadership opportunities that the program promoted and the ways that it could change my future, I decided that I really wanted to go to Georgia Tech."
Tenorio declared Mechanical Engineering as his major and quickly became involved in undergraduate research, developing an interest for studying acoustics. He also worked as a teaching assistant for David Torello's dynamics class in the George W. Woodruff School of Mechanical Engineering.
"Dr. Torello is my hero," said Tenorio. "He's helped forged a lot of my base interest in mechanical engineering and has given me the confidence that I need so that I know that I'm going to have a positive career no matter what I do."
David Torello is an academic professional in the Woodruff School and also the faculty mentor for the Clark Scholars Program. 
"Nate is one of those rare students that really has it all - stellar academics, strong research ability, and an altruistic outlook on life," said Torello.  "I've watched him put together all these pieces as a Clark Scholar over the years, and what I see now is someone that is capable of overcoming any challenge while bringing others along with him."
Image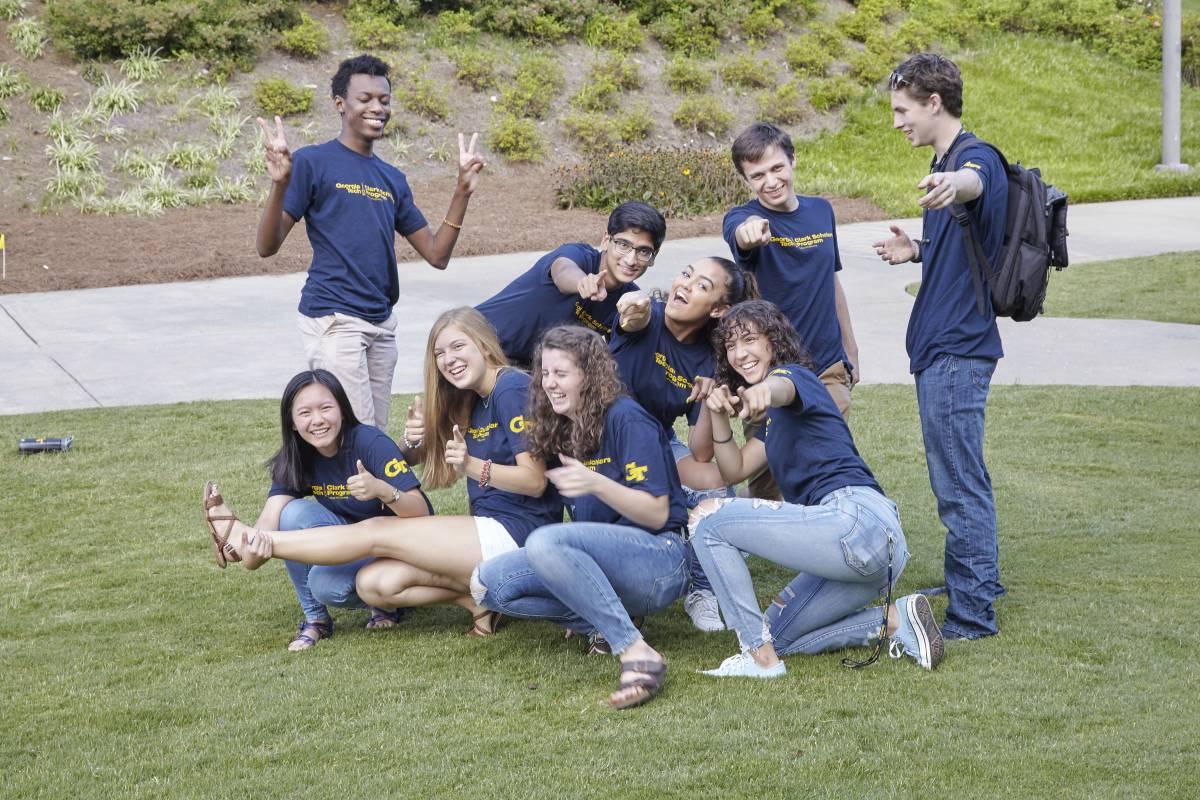 Tenorio said having his fellow Clark Scholars as a support group significantly helped as he transitioned to living on his own for the first time as a college student. He also met one of his best friends through the program, Suyash Rajesh, who was named a Clark Scholar as well in 2018.  
After graduation, Tenorio will continue his studies in the Woodruff School's master's program before transitioning to a career in research or other related discipline. 
Tenorio is one of 40 Georgia Tech students in the Clark Scholars program, which recently welcomed 12 members in its fourth cohort. The Institute provides these students exposure to cutting-edge academic research programs and thought leaders in business and entrepreneurship. In addition, students also gain experience and knowledge through hands-on learning and real-world problem solving. 
"The growing success of the Clark Scholars cohort at Georgia Tech—with its first graduate in Nate Tenorio—is the true realization of the vision of the Clark Scholars Program," said Joe Del Guercio, President and CEO of the A. James & Alice B. Clark Foundation. "We couldn't be prouder to partner with Georgia Tech and our other university partners to provide these talented students with the opportunity they deserve.  We know they will change their communities and the engineering field."