Former teaching assistants working to increase access for women in campus makerspaces awarded first place by College's DEI Council
Blank Space (small)
(text and background only visible when logged in)
A group of former teaching assistants focused on providing better accessibility for women in mechanical engineering has won the College of Engineering's 2022 Student Innovation Competition – Promoting Equity & Access (SICPEA). Team EPICS' winning entry focused on the College's makerspaces. The team and two runners-up, Team Oracle and Team BD9000, were selected based on their creativity, innovation, and commitment to promoting equity and access for marginalized student populations.
SICPEA is hosted by the College's Diversity, Equity, and Inclusion Council. The second-year competition encourages Georgia Tech students to utilize engineering fundamentals to develop creative solutions to challenges in the student community. The goal is to recognize innovations that will promote equity and access, rather than revenue, convenience, or workflow.
Teams were asked to identify a campus problem that has a significant, negative impact, then design an innovative solution to effectively address it. Submissions included a proposal outlining the problem they chose to research and the potential impact of their solution. Many proposals, including the three winners, chose to focus on socially disadvantaged populations at Georgia Tech and the structural barriers making their academic success more difficult. Their proposals aimed to address these issues to improve academic experiences for a multitude of groups.
Team EPICS
Team EPICS' proposal aimed to diversify makerspaces in the George W. Woodruff School of Mechanical Engineering and create greater accessibility and inclusion for women students in ME 2110: Creative Systems and Design. The team – Lila Bernhardt, Jesse Goodwin, Zoe Klesmith, Gregory Kurfess, Jessie Liu, and Anastasia Schauer – worked as TAs in the class, which is an introductory course that includes a hands-on component in the Woodruff School's IDEA Laboratory.
"In our time as TAs, our team noticed that not only was it rare to have women in our classrooms, but there was a significant difference in the way that many of them used ME makerspaces," said Anastasia Schauer, an ME graduate student. Schauer's Ph.D. work focuses on gender bias in the design space, and she was able to draw on her research throughout the project.
In their proposal, Team EPICS outlined a two-part problem. First, women tend to enter introductory ME classes with lower levels of self-efficacy and confidence than men, largely due to gendered societal expectations. Secondly, most safety gear is one-size-fits-all and fails to fit many women, leaving them at risk in makerspace settings. The team's solution would create a series of easily accessible IDEA Laboratory instructional videos featuring instructors from traditionally underrepresented groups. Team EPICS also recommended more appropriately sized safety gear for the laboratory.
Image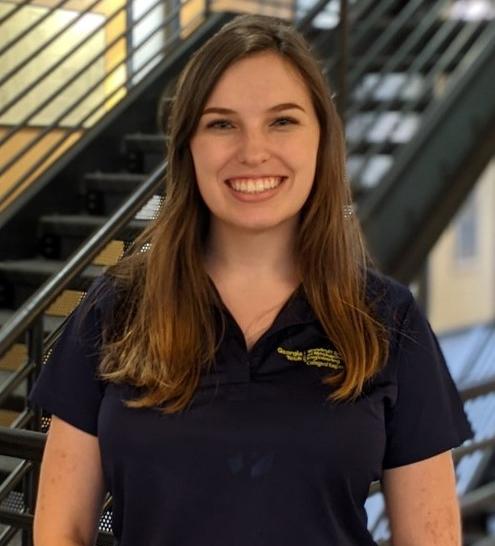 "When you encourage women in engineering programs, you're diversifying the program and ultimately helping all engineers."
Blank Space (small)
(text and background only visible when logged in)
Image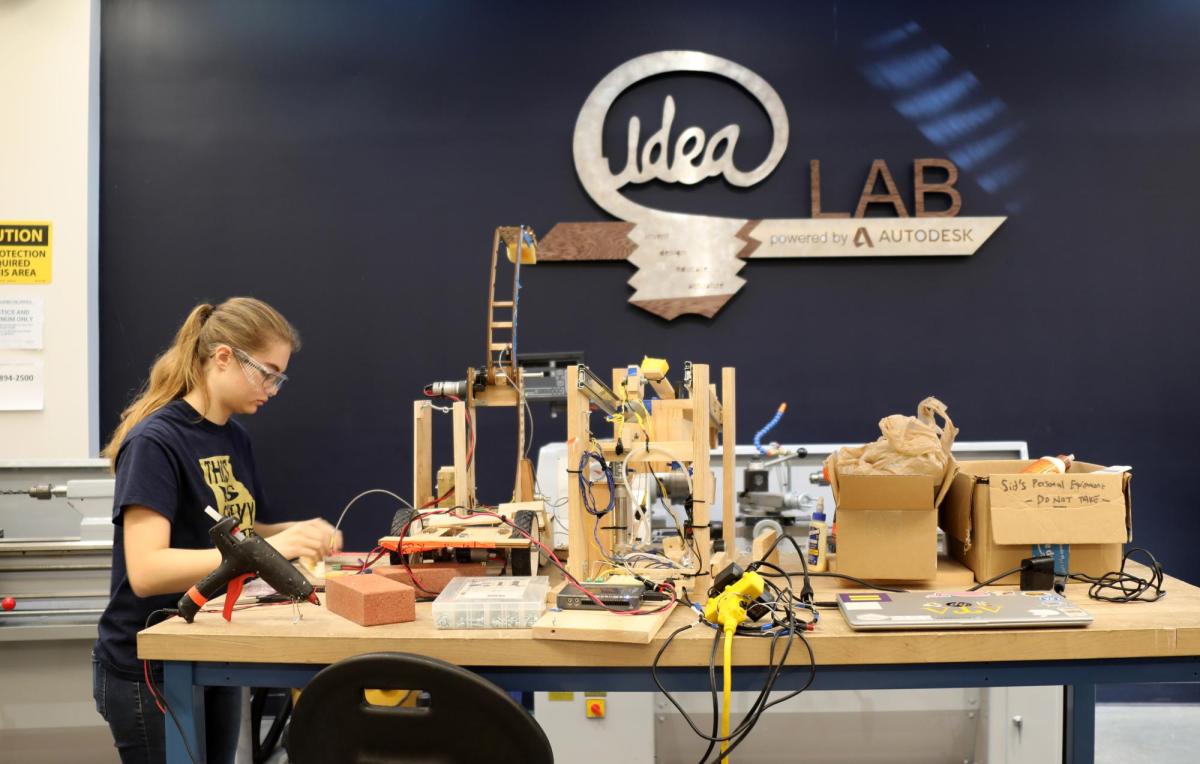 An ME 2110 student works in the IDEA Lab.
Blank Space (small)
(text and background only visible when logged in)
Team Oracle and Team BD9000
The second-place team, Team Oracle, focused on helping students with cognitive, speech, and motor disabilities. The group talked with members of Georgia Tech's ABLE Alliance to learn about the academic difficulties students with disabilities encounter and worked to create a plan that would foster greater academic inclusion for all students. 
Team Oracle's solution would implement a policy for students with disabilities to register for a reduced course load while still receiving the benefits available to full-time students. This would allow students with physical challenges and complex medical conditions to craft a schedule to best fit their needs without the logistical downsides of being a part-time student. 
"By allowing students with disabilities to participate in our reduced course load program, we could ease the burden caused by the physical demands of a full-time course load and provide them with the academic recognition all Tech students deserve," said Prathic Sundararajan, a recent graduate of the Wallace H. Coulter Department of Biomedical Engineering at Georgia Tech and Emory University.
The third place team, Team BD9000, addressed the lack of an easily accessible fitness facility for students living in Georgia Tech's east campus housing facilities and off-campus residences. The team proposed the creation of a calisthenics park, with weather-resistant gym equipment and machinery positioned around Tech Green. The park would also host fitness classes and daily challenges.
Image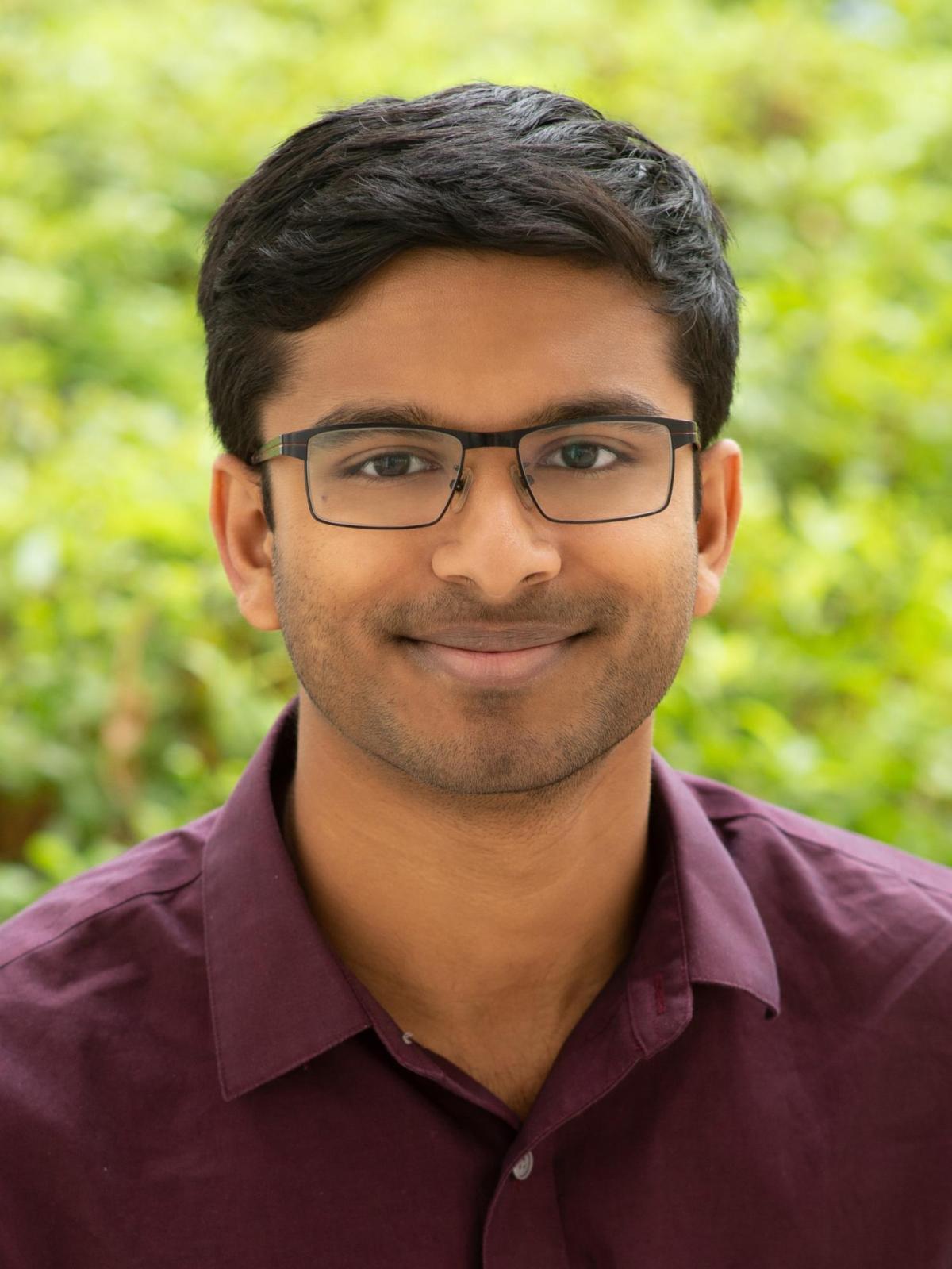 Future Goals and Next Steps
Each team presented to Raheem Beyah, dean and Southern Company Chair, and members of the College's DEI Council. The College of Engineering's leadership team will next discuss all the submissions to determine potential additional steps to support or implement these ideas and more, as the College continues to expand on its culture that embraces everyone.
"The DEI Council and similar groups within our Schools often discuss issues and potential solutions that impact students. However, our groups are largely comprised of faculty and staff representatives," said Robert Simon a member of the DEI council who coordinated the competition and serves as an academic professional in the School of Civil and Environmental Engineering. "This student innovation competition is another way the College is able to receive direct student input, outside of surveys, focus groups, or town halls. SICPEA was born out of the idea of incentivizing student contributions and solutions that impact them directly, while maintaining a commitment to an engineering focus and DEI principles."