College of Engineering faculty to lead $65 million grant announced by White House
Blank Space (small)
(text and background only visible when logged in)
The AMPF is a flagship component of the Georgia Tech Manufacturing Institute (GTMI). The facility is a testbed where basic research results are scaled up and translated into implementable technologies, coupled with education and workforce training. The fields include additive/hybrid manufacturing, composites, digital manufacturing/Industry 4.0, and industrial robotics.
"AMPF has been a shell waiting for a vision like Build Back Better to fill it out," said Stebner, associate professor the George W. Woodruff School of Mechanical Engineering and the School of Materials Science and Engineering. "Now we will transform the facility into one of the nation's first manufacturing labs designed for autonomy with the goal of helping the state and the nation to be world AI manufacturing leaders."
Stebner has experience with such a project, although at a smaller level. Before coming to Georgia Tech, he built an additive manufacturing technology center and a public-private innovation consortium at the Colorado School of Mines, working with Colorado companies to integrate machine learning to solve problems. He found that the bottleneck in using AI in additive manufacturing wasn't due to machine learning or AI technologies. Instead, the slowdowns were due to the manufacturing environment: acquiring and processing data when humans were in charge.
"People just aren't consistent enough at repeating the same process the same way thousands of times. We get bored and feel the need to be creative," Stebner said. "However, computers and machines excel — they don't change the way they do something unless we program changes into them."
Image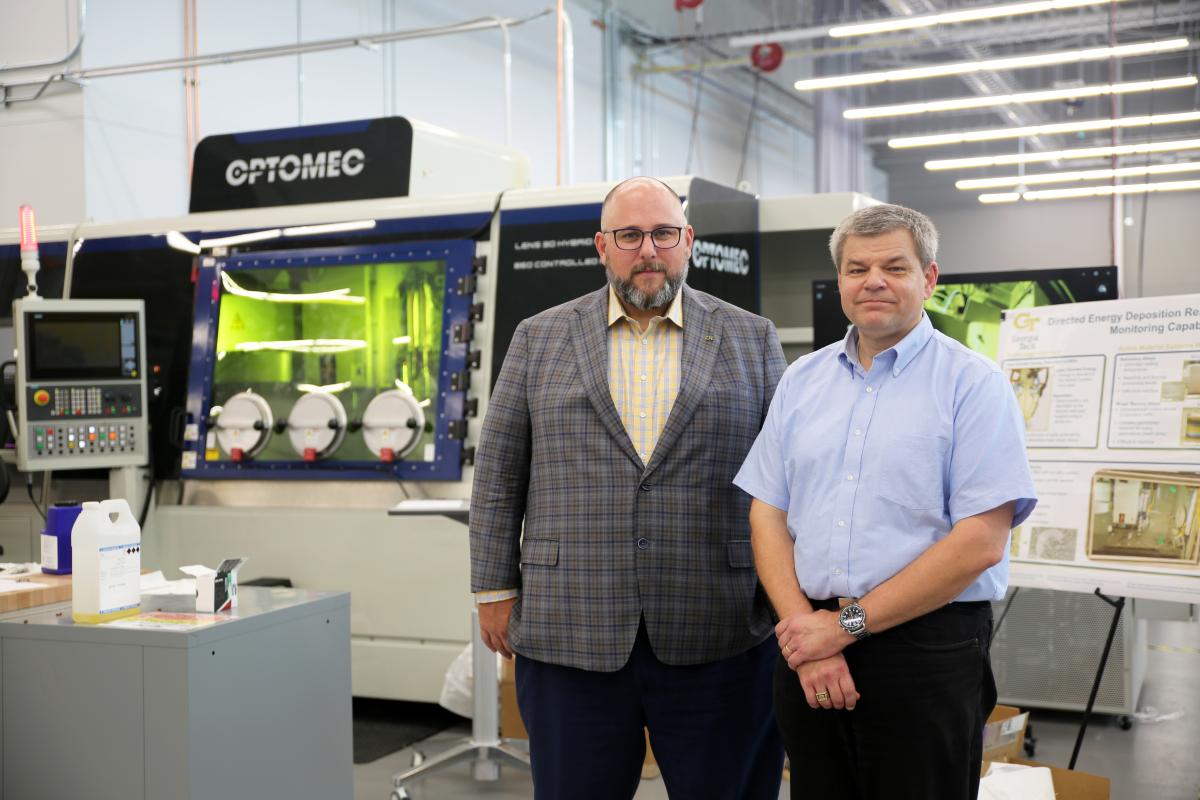 Aaron Stebner and Tom Kurfess in the Advanced Manufacturing Pilot Facility
He continued: "Our country is greatly underutilizing machine learning in manufacturing. It's like we're using the potential and power of a supercomputer to do calculations we could already do with handheld calculators. We need to change our processes for a new mindset — one that mimics supercomputers making calculations we can't even fathom. A facility that can autonomously create and curate the data that AI needs is the way to make that leap in innovating manufacturing."
Stebner said it's too early and too high risk for the federal government to establish a national autonomous manufacturing lab. But, he said, Georgia and Georgia Tech are ideal for a first prototype with AI-MPF. Manufacturing is the state's second-leading employer behind real estate. It's also diverse, with defense, food, timber, and energy manufacturing spread throughout the state. Plus, Georgia Tech produces about 4% of the nation's mechanical engineers.

"The Woodruff School prides itself on being an inclusive, innovative, and thriving educational and research environment," said Devesh Ranjan, Eugene C. Gwaltney, Jr. School Chair. "As a leader in AI and manufacturing research, this grant will enable our researchers to collaborate and create a better future for our community — locally, nationally, and globally."
Image

Leading a Coalition and Assisting the Entire State
The $65 million initiative is officially structured underneath the umbrella of the Georgia AI Manufacturing (GA-AIM) Technology Corridor. Coalition members include partners in education, business, government, and economic development. The College of Engineering's Tom Kurfess will serve as GA-AIM's regional economic competitiveness officer.
Kurfess is GTMI's executive director. He recently returned to campus after working on leave as the chief manufacturing officer at Oak Ridge National Laboratory (ORNL) from 2019-2021, where he was responsible for strategic planning for ORNL in advanced manufacturing. Kurfess also previously led the advanced manufacturing team at the White House Office of Science and Technology Policy for the Obama administration from 2012-2013.
"There's so much industry growing in Atlanta and the southeast," said Kurfess, HUSCO/Ramirez Distinguished Chair in Fluid Power and Motion Control and professor in the Woodruff School. "Georgia Tech researchers are studying machines, robots, manufacturing plants, and the entire supply chain. GA-AIM will allow us to integrate it all together as it relates to technology, people, and privacy. The sum of the pieces will be greater than our individual components."
In addition to being a major research institute, Georgia Tech and the College of Engineering have a focus on workforce development. Sometimes that takes a backseat to research. With GA-AIM, Georgia Tech now has the funding to tie workforce development with AI research — and create a new generation of engineers and technicians — to help all of Georgia.
RAHEEM BEYAH
Dean and Southern Company Chair
GA-AIM is designed to revolutionize the state's industrial economy by developing and deploying talent and innovation in AI for all manufacturing sectors. Transforming AMPF is just one piece. Also included is a series of programs in lockstep with Georgia Tech's strategic focus area of expanding access and empowering people of all backgrounds and stages of life.
Women currently comprise just 18% of Georgia's manufacturing workforce. Just 6% are Black. Over the next five years, GA-AIM plans to improve those numbers to 23% and 15%, respectively, with other initiatives in place to reskill Georgia workers among all demographics, especially within rural and distressed counties.
"We need to address one of the country's greatest needs: creating a workforce with more capability, specifically related to technology and manufacturing," Kurfess said. "Just as we teach our students a series of skills that will allow them to be successful in future jobs in the decades to come, it's Georgia Tech's responsibility to upskill workers around the state who are in the middle of their careers and facing technology disrupters."
Image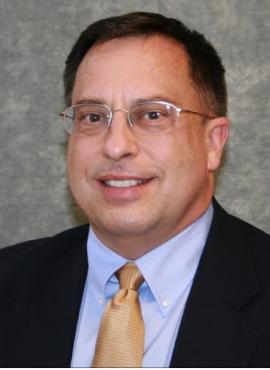 Tim Brown is the managing director of Georgia Tech's Supply Chain and Logistics Institute (SCL), an Interdisciplinary Research Center. As SCL leader, he's tasked with developing executive education and youth- and minority-focused programs that help upskill workers around Georgia.
Brown is using GA-AIM to split the Peach State into four areas to capitalize on each region's manufacturing strength and needs. Savannah's focus is on shipping and distribution operations, along with reskilling veterans and military families from nearby bases. Albany is home of the Marine Corps Logistics Base. Priorities there will center on training military families and others in the community as a way to stimulate the economy.
Brown will focus on the flooring industry in Dalton and poultry-related industries and the expanding advanced manufacturing community in northeast Georgia's Gainesville area.
Over the next five years, Brown and his team will hold virtual sessions and travel to each region to help companies and their employees test and try new processes and learn about emerging technologies. 
"This is about creating change agents and giving middle managers exposure to technology so they can determine how to improve manufacturing and supply chain resilience, develop a business case for change, and sell executives on the need for technology-enabled investment," said Brown, a senior research associate in the H. Milton School of Industrial Systems and Engineering. "Our role in the Build Back Better initiative is to look not only at manufacturing processes, but also at logistical flows and planning approaches to improve overall supply chain resilience."
Brown will start with 25 students and four certificate courses per region, for a total of 100 people per year. He will also establish industry councils in each region to develop pilot projects for state manufacturers.
Blank Space (small)
(text and background only visible when logged in)
Image

Blank Space (small)
(text and background only visible when logged in)
A second outreach initiative, led by Woodruff School senior research engineer Roxanne Moore, will focus on inventiveness and entrepreneurship in K-12 schools and expand partnerships with technical colleges and minority-serving institutions. The project will teach up to 1,000 students and 100 teachers from underserved areas, with a focus on rural communities via existing programs at Georgia Tech, other nonprofits, the Technical College System of Georgia, the Southwest Georgia Regional Commission, local manufacturers, and K-12 school leaders.
For instance, Georgia Tech's K-12 InVenture Prize education program and competition will expand its offerings through partnerships with the Institute's GoSTEM program to better serve Latino populations. GA-AIM also will support an existing high school entrepreneurship program in Fitzgerald and work with Albany State University to host teacher workshops, support local schools, and host regional competitions with a focus on inventiveness and the entrepreneurial mindset. 
"We need to illustrate the powerful relationships between innovation, entrepreneurship, and manufacturing so that students can see how ideas come to life and how they can improve their communities," said Moore, who also works in Georgia Tech's Center for Education Integrating Science, Mathematics, and Computing (CEISMC). "It is my hope that these regional ecosystems become a role model for how educational institutions can support each other in expanding access to high-quality STEM experiences for diverse students who typically are not empowered to create their futures."
Blank Space (small)
(text and background only visible when logged in)
Image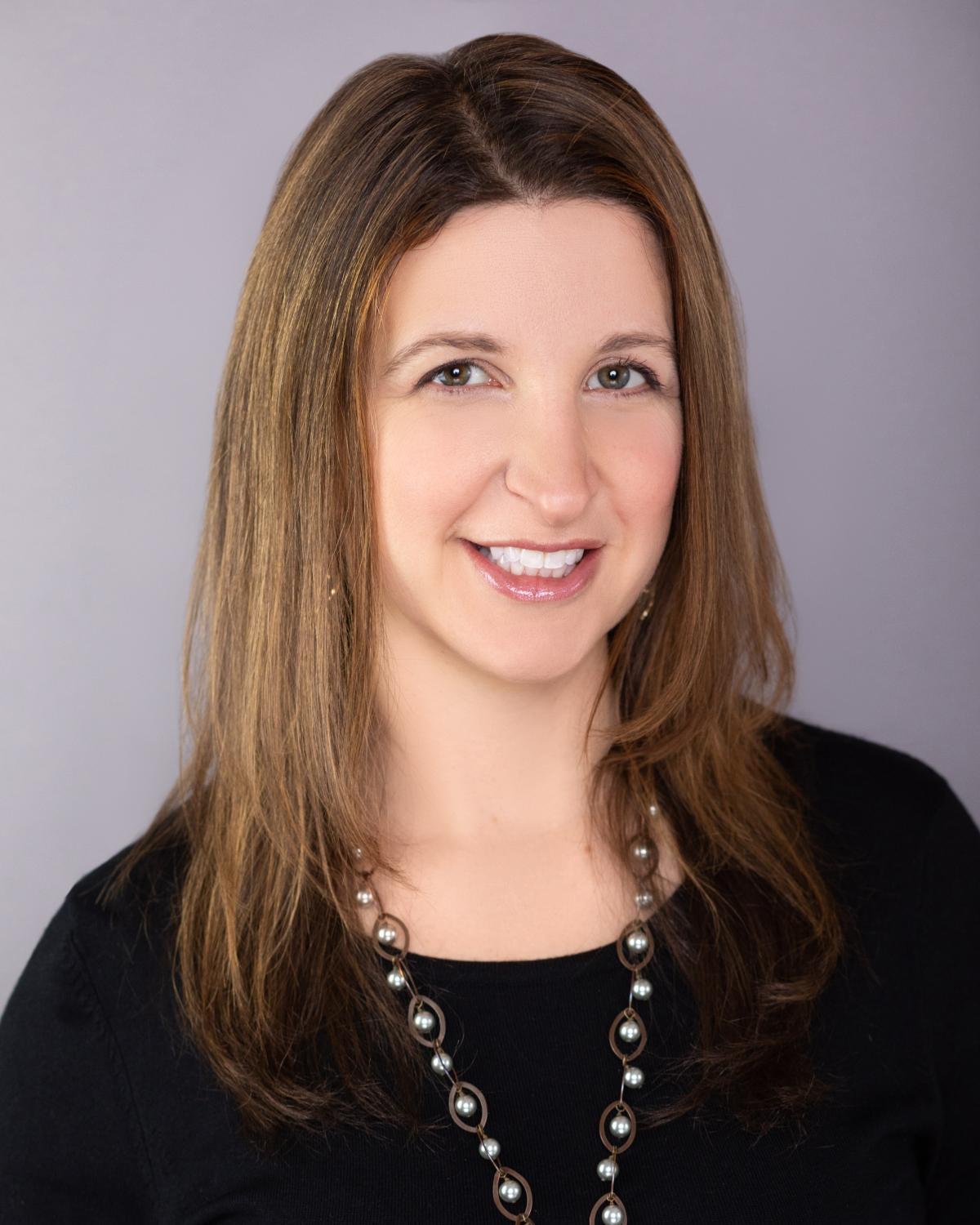 Image

Another Tech Square?
The $65 million grant comes 21 years after the groundbreaking of Tech Square. Prior to Georgia Tech purchasing the three acres across the Downtown Connector, Tech Square was largely undeveloped and removed from campus. It has since grown to 13 acres and is home to the highest density of startups, corporate innovators, and research centers in the Southeast. "Across the bridge" no longer seems like a different section of Atlanta.
Kurfess sees many similarities with AMPF, which is located off 14th Street and Hemphill Avenue. It's about a mile north of campus. However, it's already surrounded by local businesses, student housing, and accessible via Georgia Tech's Stinger bus system.
"Tech Square pushed the boundaries of Georgia Tech," Kurfess said. "This is kind of the same — we're on the fringes. I think in five or 10 years down the road, AMPF will be the same kind of juggernaut as Tech Square, making a difference in society. People will look back at this moment and think 'That was a crazy time at Georgia Tech.'"
And, just as Tech Square expanded the boundaries of campus, GA-AIM has the capability of expanding Georgia Tech's impact on the state.
"In addition to being a major research institute, Georgia Tech and the College of Engineering are focused on workforce development," said Raheem Beyah, dean of the College and Southern Company Chair. "Sometimes that takes a backseat to research. With GA-AIM, Georgia Tech now has the funding to tie workforce development with AI research — and create a new generation of engineers and technicians — to help all of Georgia."
Stebner agreed, as he sees GA-AIM as a way to solve some of the issues around the state when it comes to AI manufacturing and the workforce. For instance, rural companies tell him it often takes years to fill machine vision jobs. The company doesn't know how to train workers in their local community and people from Atlanta don't want to leave the city.
"The state needs people in rural areas, and rural communities need them," Stebner said. "We are going to create programs that train the trainer where they live. And on campus, with our focus on creating an autonomy-capable facility at AI-MPF, GA-AIM gives Georgia Tech a national and world-leading resource to create breakthroughs in how AI is used and how it advances manufacturing over the course of the next several decades, if not longer."
Blank Space (small)
(text and background only visible when logged in)
Image

Blank Space (small)
(text and background only visible when logged in)
College of Engineering GA-AIM Team
Faisal Alamgir (MSE)
Tim Brown (ISYE)
Tequila Harris (ME)
Surya Kalidindi (ME)
Joshua Kacher (MSE)
Tom Kurfess (ME)
Kim Kurtis (CEE)
Matthew McDowell (MSE)
Benoit Montreuil (ISYE)
Cary Ogletree (ME)
Chris Saldana (ME)
Emily Sanders (ME)
Steven Sheffield (ME)
Ryan Sherman (CEE)
Lauren Stewart (CEE)
Manos Tentzeris (ECE)
Chelsea White (ISYE)
Chuck Zhang (ISYE)
Saman Zonouz (ECE)
Blank Space (small)
(text and background only visible when logged in)
Image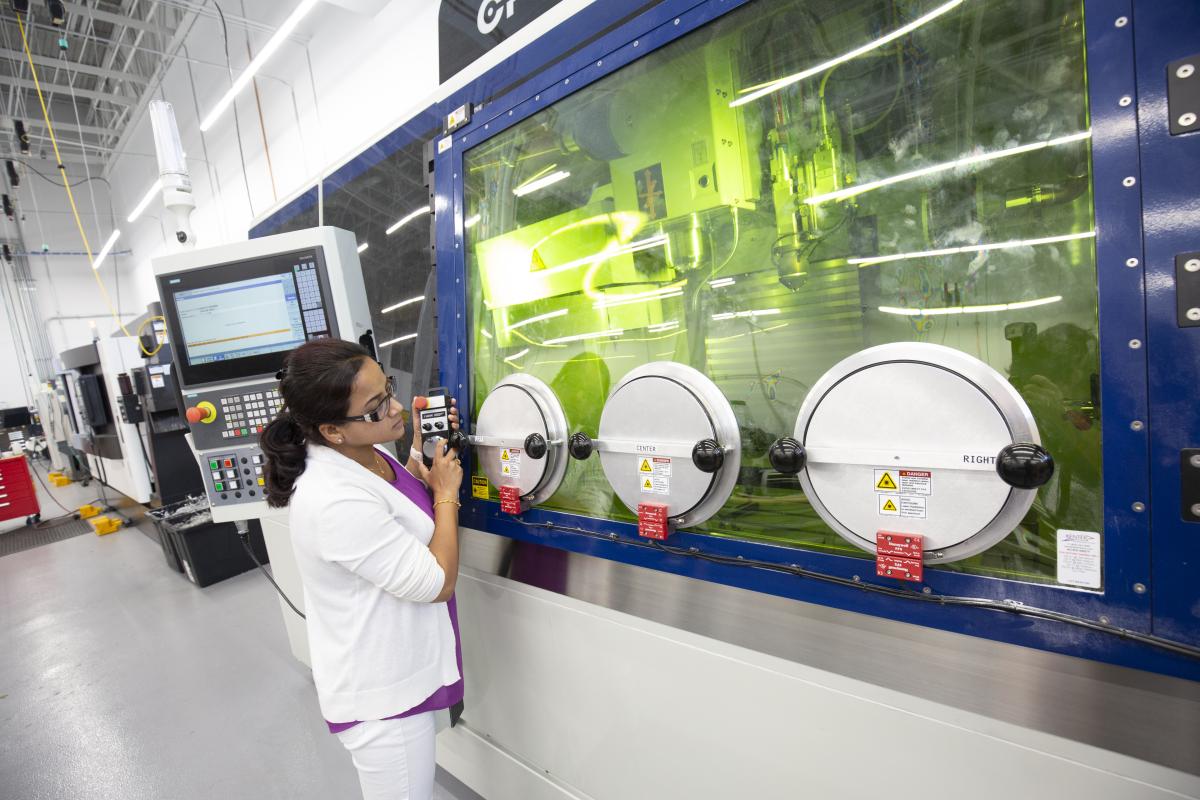 Image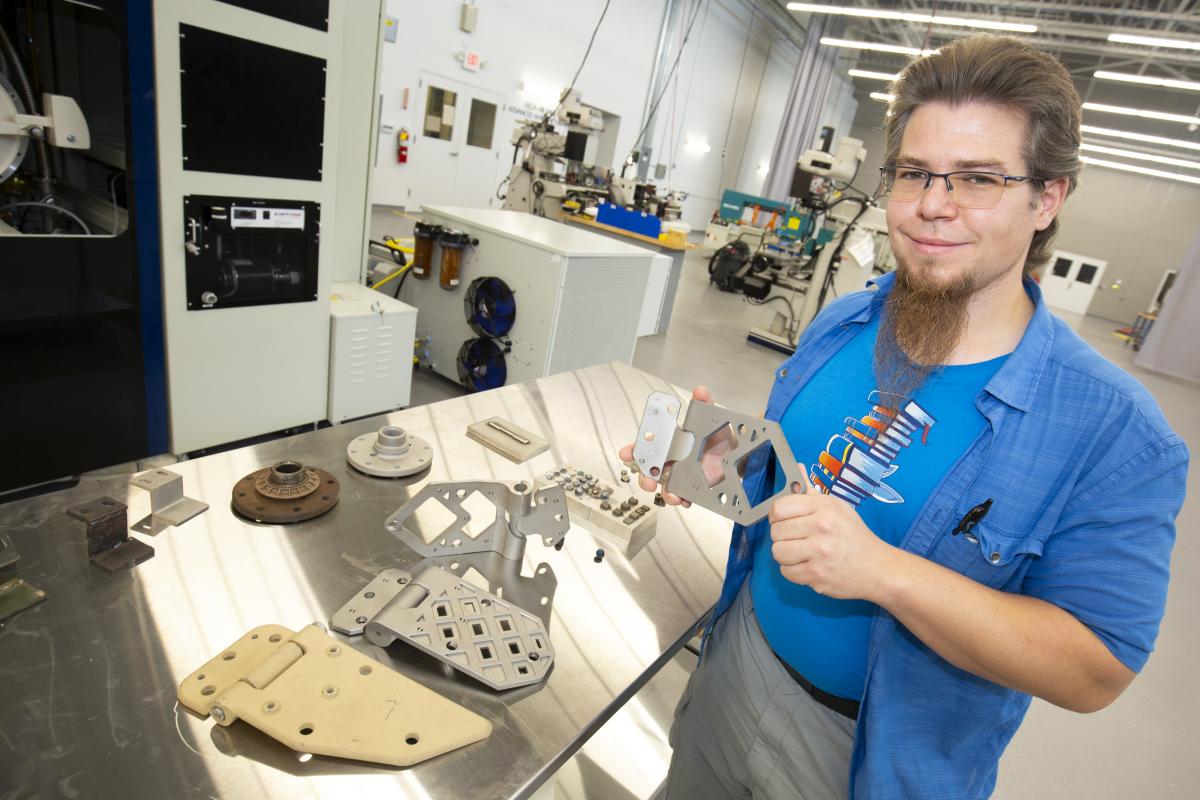 Blank Space (small)
(text and background only visible when logged in)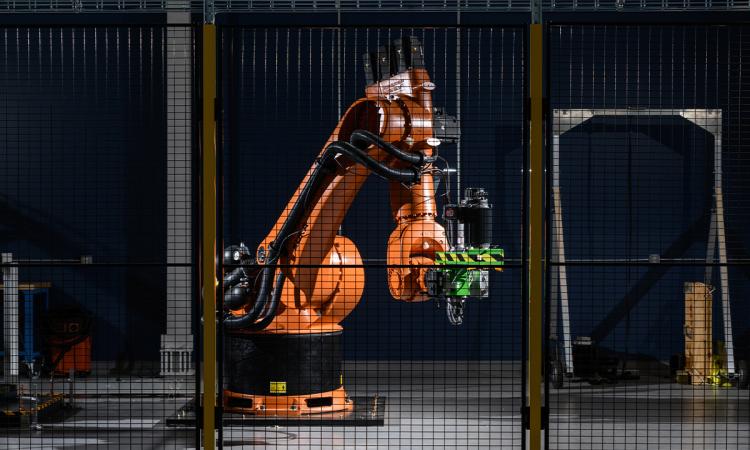 The largest grant ever awarded to a Georgia Tech-led coalition of partners will drive Build Back Better initiatives across the state.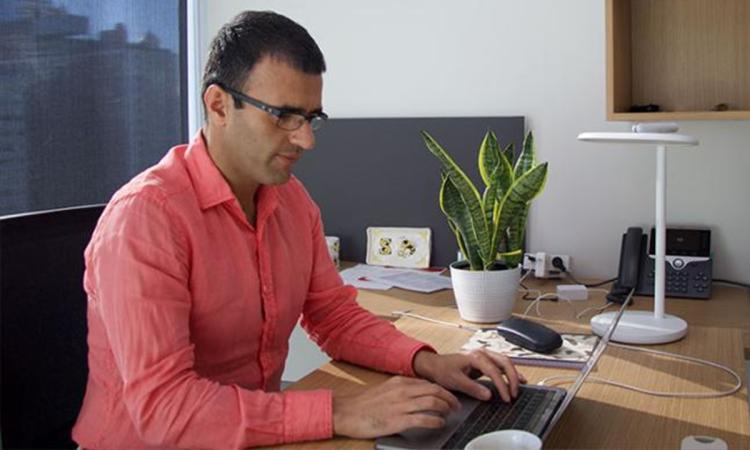 Associate Professor Saman Zonouz will create a roadmap for detecting and responding to cyberattacks as artificial intelligence in manufacturing is implemented on an industrial scale.