The ME student fell in love with engineering and Tech in middle school.
Blank Space (small)
(text and background only visible when logged in)
By the time Alex Castrejon graduated from high school, he had visited Georgia Tech's campus nine times. Since sixth grade, he knew that he wanted to be an engineer, and Georgia Tech was his dream school.
Growing up in metro Atlanta, he worked on construction sites and cleaned dishes part-time. His parents, both immigrants from Southern Mexico, pushed him to go to college so he wouldn't have to keep working manual labor jobs. But the path to actually enrolling at Tech was anything but easy.
Castrejon's high school was a low-income school that received federal funding to support underprivileged students, and he spent a lot of time worrying that he wasn't "good enough" for Tech. Those worries ended up being unfounded. Yet Castrejon found himself facing another obstacle: health challenges in his family strained finances and left him wondering whether he could afford the Georgia Tech education he had dreamed about.
Image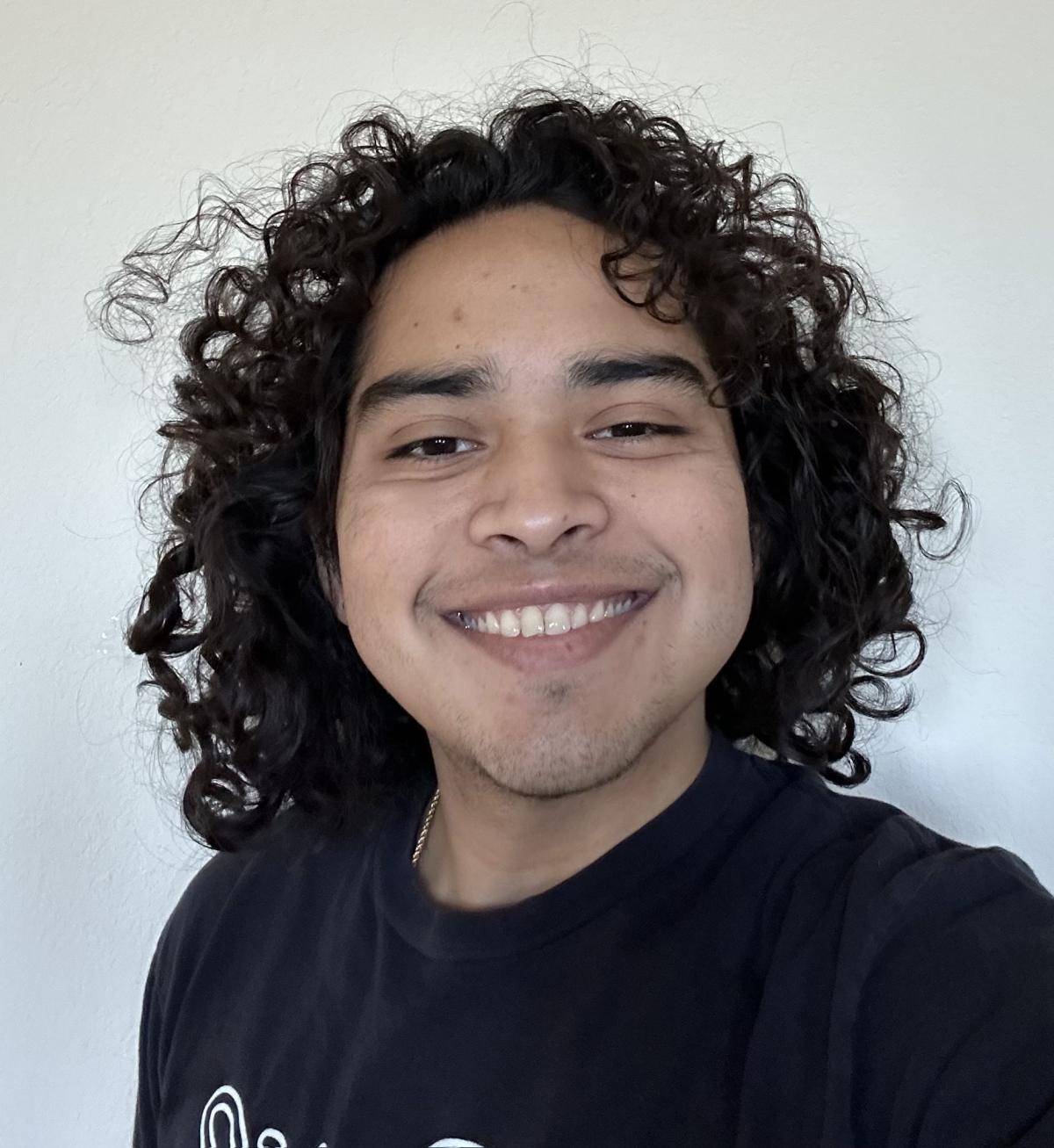 "College was still in my future, but it looked like it would take a different shape than I'd imagined," Castrejon said. "I prepared myself to be a commuter student, and to keep my job in construction, balancing that with classes. It felt unfair – I was finally good enough, but I didn't have the means to fully immerse myself in school."
Then, Castrejon received a letter that he had been accepted to the College of Engineering's Clark Scholars Program. Named after founder A. James Clark, the program covers the cost of tuition, fees, and room and board for its scholars and provides a range of opportunities for leadership, service, career guidance, travel abroad, and mentorship.
"Getting that award letter changed the course of my life forever," said Castrejon, now in the fourth year of his mechanical engineering studies. "I wouldn't be here now without it."
Still, even after he finally made it to Georgia Tech, Castrejon said he struggled with imposter syndrome. He felt behind the curve compared to his peers and worried that although everyone was supposed to start on the same page, he was less prepared for school than he should have been.
His determination to succeed meant Castrejon put enormous pressure on himself in his first year, he said, pulling late nights and forbidding himself from doing anything outside of classes.
Image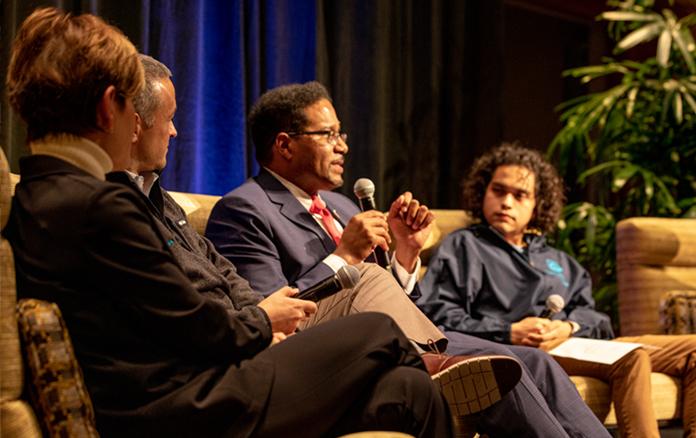 Castrejon was one of the student moderators for the Clark Foundation Southeast Regional Gathering Leadership Panel this spring with Darrell Pines, president of the University of Maryland, College Park.
Image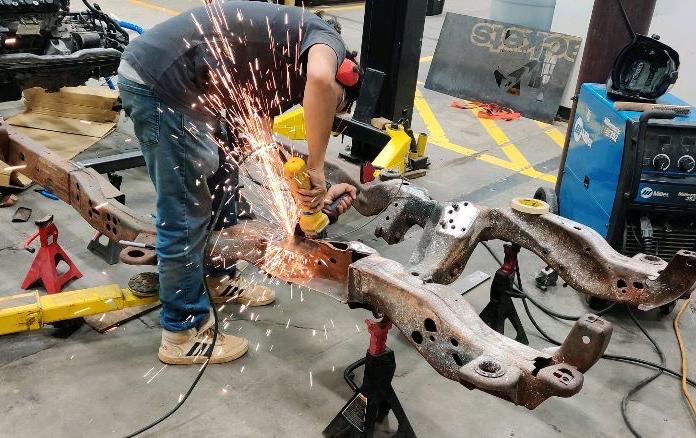 As part of Wreck Racing, Castrejon helped build cars on a tight budget to compete in the Grassroots Motorsports $2000 Challenge.
"I was not going to let that scholarship go to waste," he said. "I grew up knowing that I had to work hard, and I knew that if I did, then this could be a fair fight."
As he settled in, the fight got easier. He joined Wreck Racing, a club that builds cars to compete in the Grassroots Motorsports $2000 Challenge. It was the first club he pushed himself to participate in, and he looks back on that decision as a defining experience of his time at Tech: "I'll never forget the feeling the first time we got that piece-of-crap car to start," he said.
Meanwhile, the Clark Scholarship provided Castrejon with a cohort of like-minded students who pushed him to be better. He still felt imposter syndrome around them sometimes, but he found it motivating. And from the beginning, he said the scholarship program's leadership made him feel welcomed into a community where he belonged.
When the time came to apply for internships, Castrejon wanted to work for a big-name company, and he refused to settle: "I didn't work this hard to do something I didn't want to do," he said.
 
I would not be here if not for the generosity of A. James Clark, and I'd like to pay it forward the way that he did.

Ultimately, Castrejon didn't have to settle: He worked at Apple as an advanced manufacturing engineering intern for the last six months of 2022. And he's lined up another internship at Google for summer 2023 as he heads into his final year of college. He's not sure what he'll do after he graduates, but he chose to study mechanical engineering because of the variety of options it provides.
No matter what he does, he said, he wants to make enough money to help people like himself.
"I would not be here if not for the generosity of A. James Clark, and I'd like to pay it forward the way that he did," Castrejon said. "I'd like to help someone go to college because that was such a big life change for me. I don't know what it's going to take for me to get that position — it's already taken so much work to get to where I am now. But I'm excited to find out."
Blank Space (small)
(text and background only visible when logged in)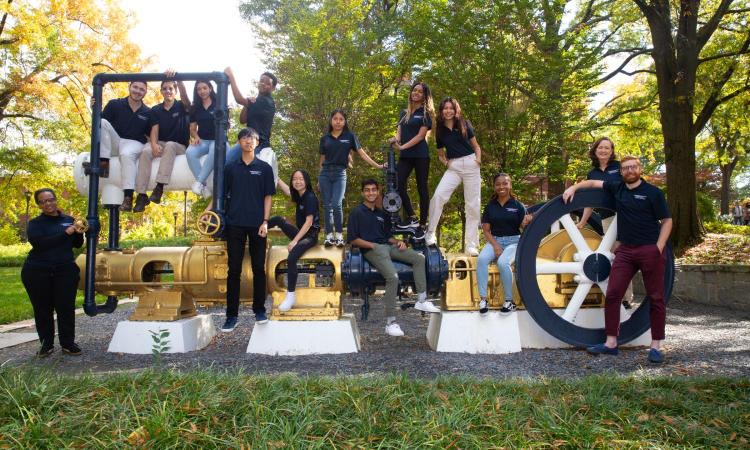 In 2018, the A. James & Alice B. Clark Foundation partnered with Georgia Tech to financially support students who exhibit strong academic and leadership potential. The Clark Scholars Program is one of Georgia Tech's signature academic programs, combining engineering, leadership, and community service.