Maeve Janecka, Venny Kojouharov, and Dawei Liu are among five Georgia Tech students selected for their potential to become the nation's next generation of research leaders.
Three College of Engineering undergraduates recently joined the 2023 class of Barry M. Goldwater Scholarship recipients, standing out from a pool of more than 1,200 college sophomores and juniors around in the country for their research and leadership in the Georgia Tech community.
Maeve Janecka is a rising fourth-year chemical engineering student, Velin "Venny" Kojouharov is starting his fourth year studying mechanical engineering, and Dawei Liu is a fourth-year biomedical engineering student.
They're among just 57 engineering students nationwide selected for the scholarship established by the United States Congress in 1986 in honor of former Sen. Barry Goldwater. It's considered one of the most prestigious honors for undergraduates, with each institution allowed to nominate only five students in science, mathematics, and engineering. For the first time, all five of Georgia Tech's nominees received scholarships.
Meet the College's three 2023 Goldwater Scholars:
Image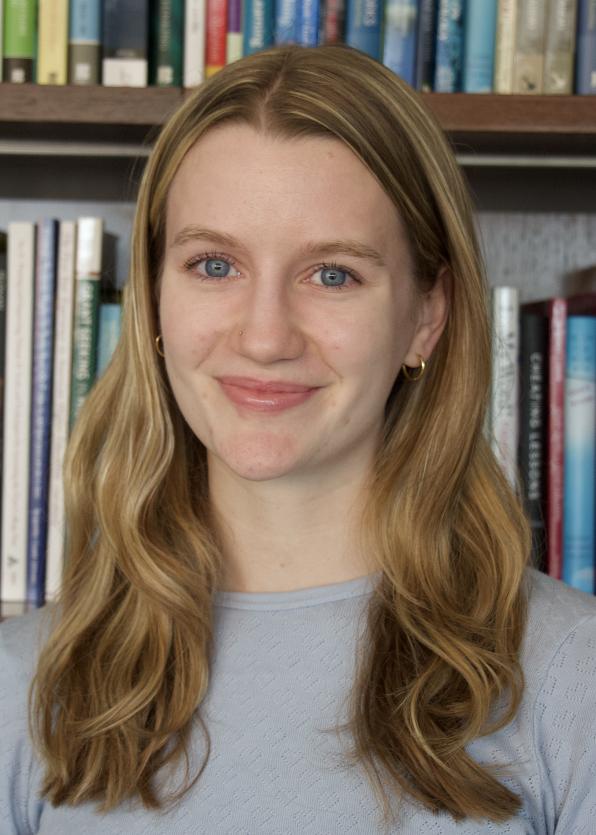 Maeve Janecka
Chemical and Biomolecular Engineering (ChBE)
Janecka will use her Goldwater scholarship to support her study abroad program and her research in low-cost, antibacterial orthopedic implant material.
She received the news of the award while at a convention for her scholarship program, and coincidentally, she and a friend from Louisiana State University opened their acceptances together.
"It made for a very heartwarming moment," Janecka said. "I'm very humbled to have been selected. It validates my decision to study chemical engineering as an aspiring physician-scientist."
After finishing her ChBE degree, Janecka aspires to pursue an M.D. and Ph.D. and research noninvasive diagnostic tools for endometriosis. Though endometriosis affects one in 10 women, she said, the only method for diagnosis is laparoscopic surgery, a major procedure. Janecka hopes to develop noninvasive strategies to shorten the time between the first appearance of endometriosis symptoms and diagnosis.
Janecka said her high school math teacher inspired her to major in chemical engineering. Her teacher had studied chemical engineering and encouraged Janecka to study both engineering and medical research through the degree program.
"Though I didn't truly know what chemical engineering was before I came to Georgia Tech," she said, "I knew it was the right choice for me as soon as I started my major classes. I have stayed in ChBE because of the community."
Image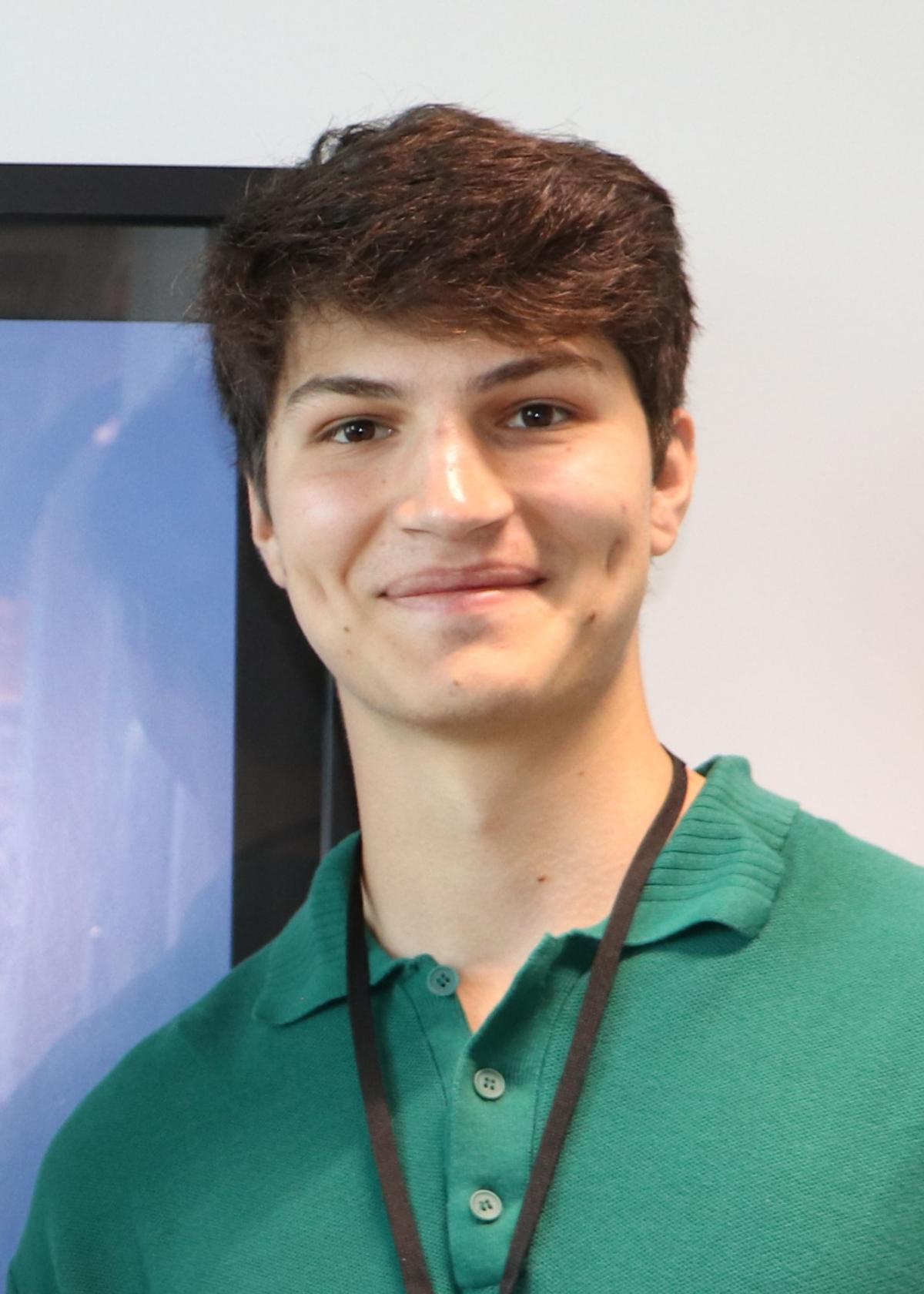 Velin "Venny" Kojouharov
Mechanical Engineering (ME)
Kojouharov plans to apply his Goldwater scholarship toward a Ph.D. and research in bio-inspired robotics. He said the scholarship gives him confidence to pursue his passion.
"I was extremely excited," he said, reflecting on the moment he was notified of the award. "I have been working on my research for a couple of semesters now, and a lot of that time has been trying and failing. It was extremely rewarding to receive recognition for the work."
Kojouharov works in the Complex Rheology and Biomechanics Lab under Professor Daniel Goldman and Ph.D. student Tianyu Wang. They study the design of robots that can safely move in challenging terrain, like sand and collapsed buildings.
"Designing these types of robots is difficult," Kojouharov said. "Researchers look to nature as a source of inspiration. Specifically, my research has been designing limbless robots inspired by the way snakes and worms move around."
Kojouharov said mechanical engineering is a blend of his favorite subjects in high school, physics and woodworking. In the classroom, he can "build things and try to understand the physics behind them." After graduation, Kojouharov hopes to become a professor and continue his curiosity and research in robotics.
Image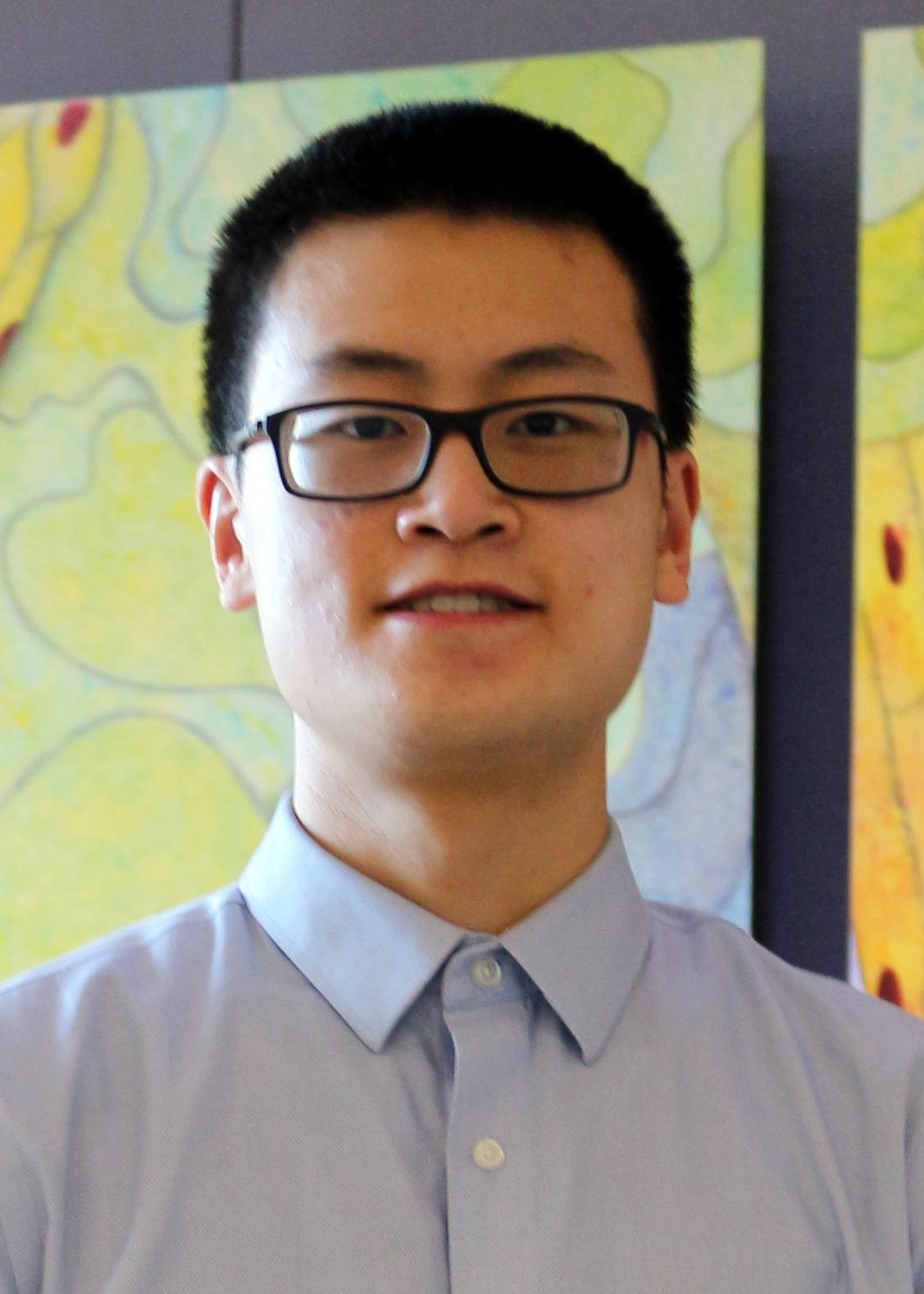 Dawei Liu
Biomedical Engineering (BME)
Liu plans to pursue a combined M.D. and Ph.D. The Goldwater Scholarship came as a surprise, he said.
"On a whim before class, I checked the application portal and was amazed the acceptance form for the scholarship was there," Liu said. "Receiving this scholarship was a validating milestone for me. Not only will it financially support my educational goals, but I hope that it will be a beneficial component in my graduate school applications."
After graduation, Liu hopes to pursue a medical scientist training program specializing in computational immunology. Ultimately, he said, he aspires to study cellular therapies and become a pediatric oncologist, expanding on a fascination that began in high school.
Liu works in Krishnendu Roy's lab under Ph.D. student Miguel Armenta Ochoa. They're studying receptor protein cells and developing strategies for expanding them with biodegradable materials. He spent last summer conducting research at the University of Texas MD Anderson Cancer Center, and his project using cells engineered with chimeric antigen receptors to target tumors recently entered clinical trials.
"It was an incredible feeling to think that something I may have contributed to was beginning to help people."
Liu said his focus on cancer is inspired by his classmates: "The impact of disease — particularly cancer — on those closest to me compelled me to major in BME. Many others in the major have a personal connection to a disease that they are actively studying, so I'm always inspired by their passion."
Blank Space (small)
(text and background only visible when logged in)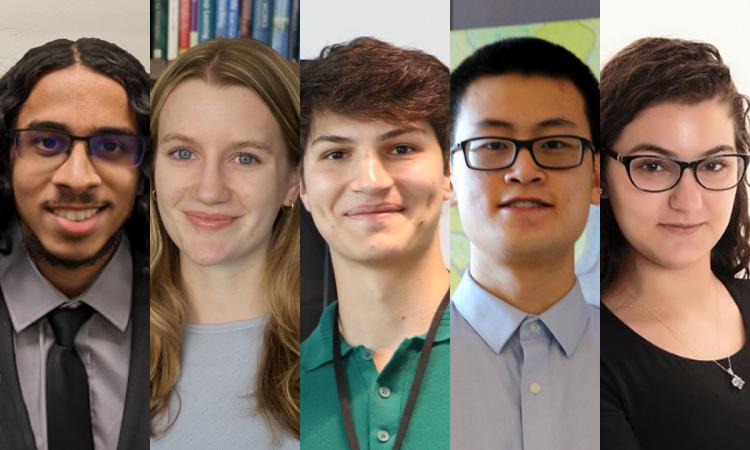 Five Georgia Tech undergraduates have been awarded the prestigious Goldwater Scholarship.