Students create a multilayered menstrual pad add-on that collects blood samples for gynecological disease screening.
EDITOR'S NOTE: This story has been updated Oct. 25 to reflect that the FADpad team won first place among undergraduate teams.
A group of Georgia Tech students is looking to prevent cervical cancer and other gynecological diseases with a new approach to testing that could increase access to healthcare and turn a wasted resource into a valuable tool.
Their idea, a simple menstrual pad add-on to collect blood for lab screening, has earned them the top prize among undergraduates in the 2023 Collegiate Inventors Competition at the National Inventors Hall of Fame. They won $10,000, mentoring from experienced inventors, and a patent acceleration certificate from the U.S. Patent and Trade Office.
"We are trying to end the stigma against periods — that's one of our biggest missions behind the product — and we want to increase access to healthcare. Nearly all cervical cancers are preventable with earlier screening and testing for HPV," said team member Rhea Prem, referring to the human papilloma virus that causes cervical cancer. "We want healthcare to be on your own terms so that you feel in control of your health, and you feel control over what you're doing with your body."
The team calls their device FADpad. It's a multilayered add-on that goes directly on top of a menstrual pad to collect a blood sample. Users then ship the used FADpad to a lab for testing. So far, the team has shown their approach can effectively detect biomarkers present in diseases like HPV; HIV, the virus that causes AIDS; and other sexually transmitted infections.
The current product kit contains everything a user needs to properly complete the at-home collection: the FADpad itself, gloves, an alcohol wipe, and a biohazard container for shipping and sample preservation.
The Collegiate Inventors Competition is the latest infusion of interest and support for the FADpad's inventors. The team recently won $15,000 to support further development in the National Institutes of Health Design by Biomedical Undergraduate Teams (DEBUT) Challenge.
The FADpad team includes four friends who've known each other since their first year at Georgia Tech: Ethan Damiani is a biochemistry major, Netra Gandhi graduated in the spring with a biomedical engineering degree and is working at Yokogawa, Girish Hari is a computer science master's student, and Prem finished her computer engineering degree earlier this year and is now a master's student at Stanford University.
Since they all pursued different disciplines, the group never found themselves interacting much academically — until Damiani took a class on cancer biology and biotechnology.
During a lecture on cancer testing methods, Damiani started thinking about all the blood tests that have been developed and realized there was untapped potential in menstrual blood.
Image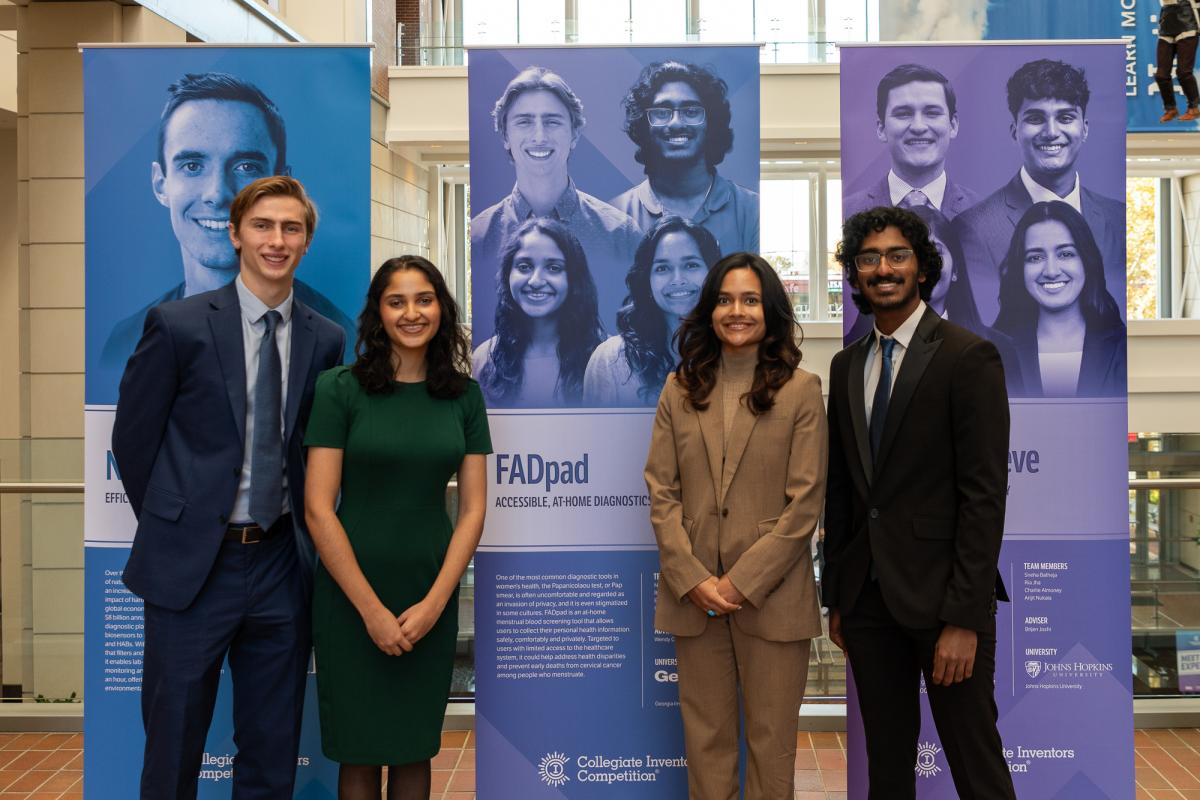 The FADpad team with their poster at the Collegiate Inventors Competition. From left, Ethan Damiani, Netra Gandhi, Rhea Prem, and Girish Hari. (Photo Courtesy: National Inventors Hall of Fame)
Image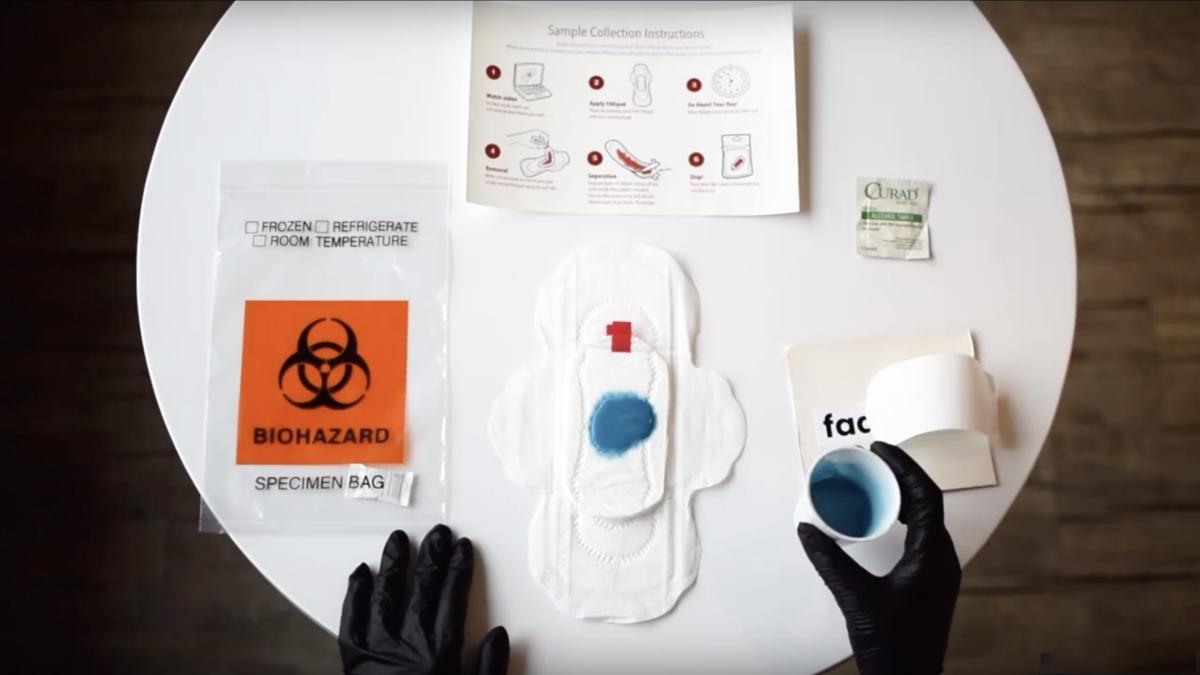 The prototype FADpad kit with everything a user needs to properly complete the at-home collection: the FADpad itself, gloves, an alcohol wipe, and a biohazard bag for shipping.
He brought the idea to Gandhi, Hari, and Prem, who immediately saw an opportunity. Prem remembered thinking, "Why don't we test menstrual blood?"
"We test everything from stool to spit and other forms of blood," she said, "but for some reason menstrual blood is so stigmatized that nobody really thinks to use it for its full potential."
Blank Space (small)
(text and background only visible when logged in)
Image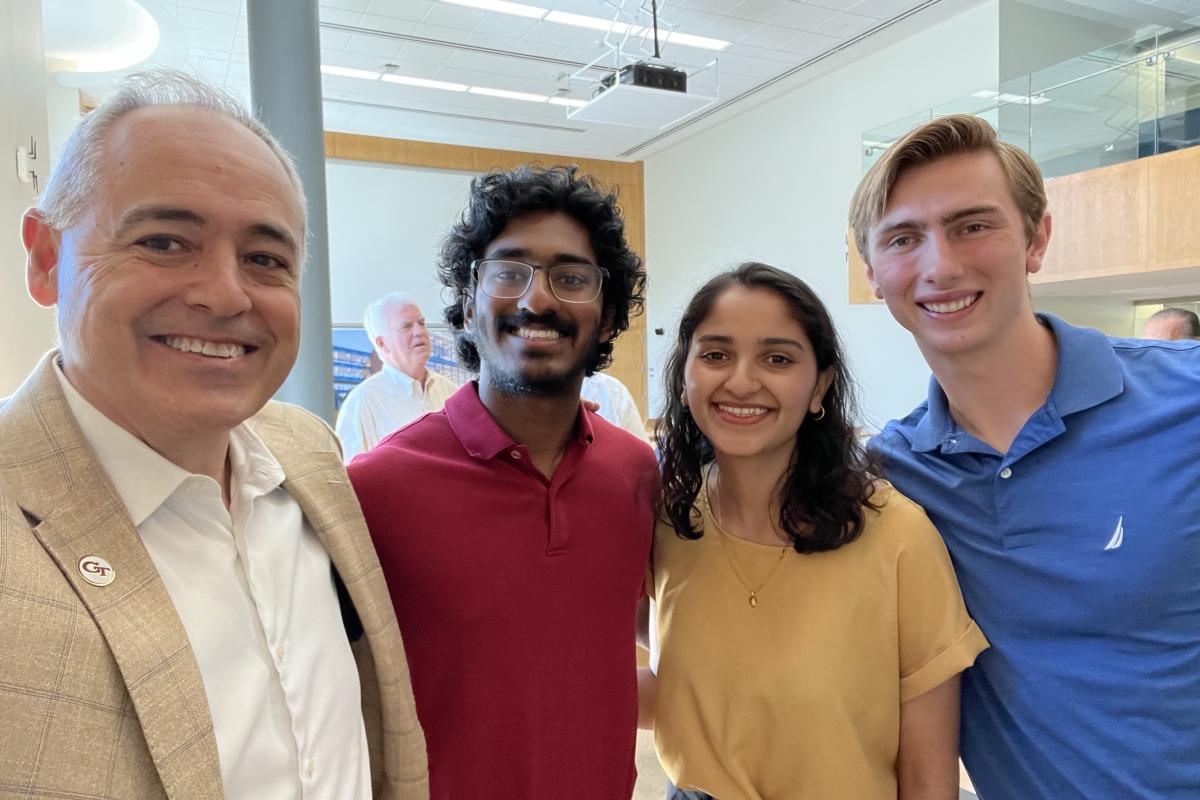 Georgia Tech President Ángel Cabrera with FADpad team members, from left, Girish Hari, Netra Gandhi, and Ethan Damiani. (Photo Courtesy: FADpad)
Image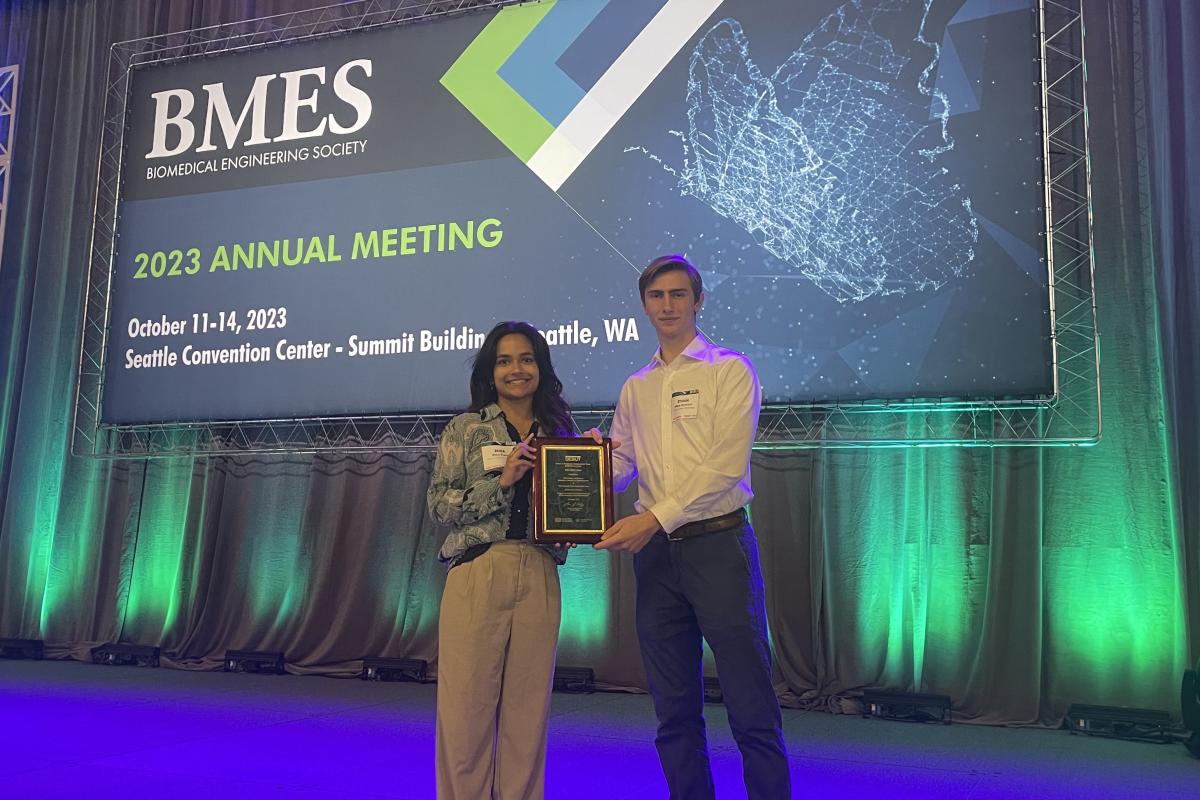 FADpad team members Rhea Prem and Ethan Damiani accept their NIH 2023 Design by Biomedical Undergraduate Teams (DEBUT) Challenge award plaque at the Biomedical Engineering Society (BMES) 2023 Annual Meeting. (Photo Courtesy: FADpad)
The group quickly started work, turning the idea into an interdisciplinary senior design project and developing their first-generation prototype. Over the summer, they joined the CREATE-X Startup Launch program, and now are working with Emory University for full-fledged testing and measurements on the FADpad.
"Our focus right now is funding for testing and prototyping," Prem said. "We are working on developing the second-generation prototype, getting into clinical trials, and doing more customer outreach to find groups of people who are excited about this and want to use it."
Georgia Tech students are a regular fixture in the Collegiate Inventors Competition finals. A pair of biomedical engineering students won second place in 2021 with an app-connected bladder sensor. Teams also made the finals in 2019, 2018, and 2016.
Blank Space (small)
(text and background only visible when logged in)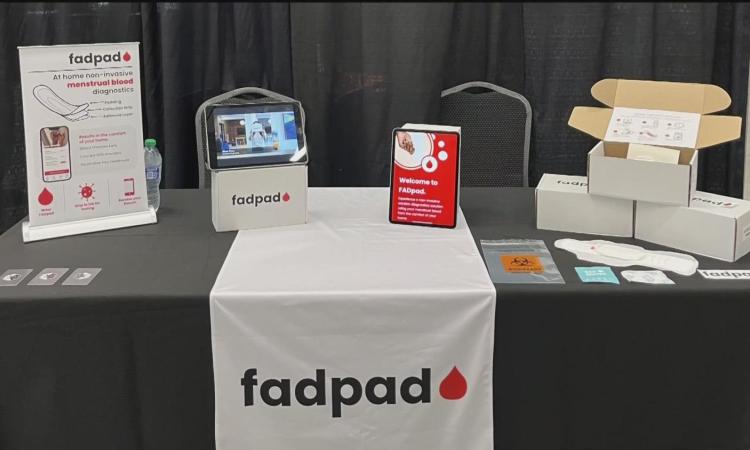 The Georgia Tech team's FADpad can detect gynecological diseases in a non-invasive way.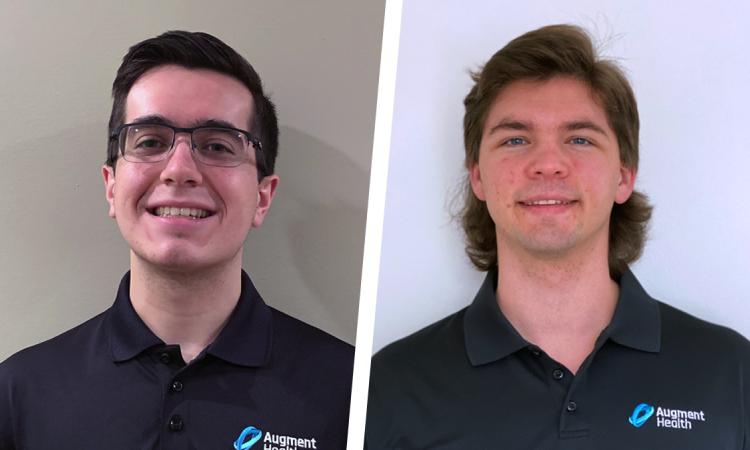 Two recent biomedical engineering graduates have placed second in the national Collegiate Inventors Competition with a device to help make life easier for people with catheters.