Lam is a biomedical engineer and pediatrician whose work has included leading national efforts to rapidly verify Covid-19 tests and get them to market.
Image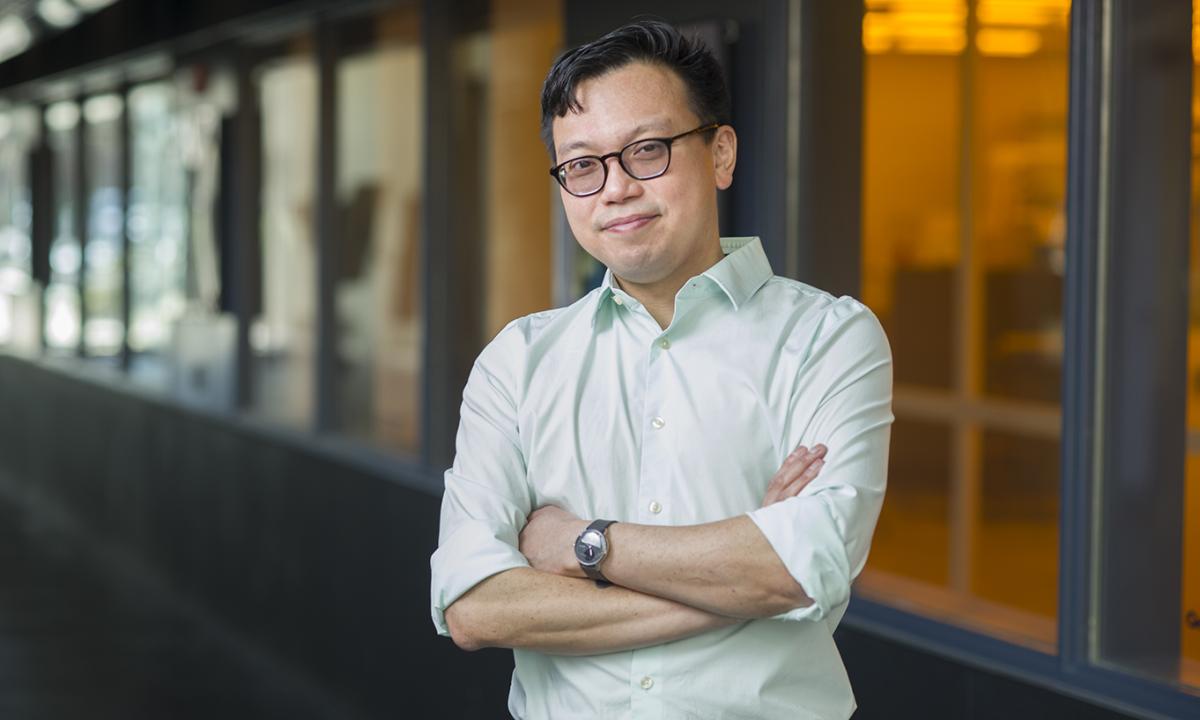 The list of titles following Wilbur Lam's name is long, given his appointments at Georgia Tech, Emory University, and Children's Healthcare of Atlanta. Now he has a new one: member of the National Academy of Medicine (NAM).
Lam is one of 100 newly elected members of the Academy for 2023, an honor reserved for people who've made major contributions to medicine, healthcare, and public health. He joins a roster of just 2,400 or so individuals. Membership is considered one of the highest recognitions in health and medicine.
"This honor is extremely humbling because it's given to me as one person. But it really reflects the team effort that's surrounded me all these years," said Lam, W. Paul Bowers Research Chair in the Wallace H. Coulter Department of Biomedical Engineering at Georgia Tech and Emory University.
"If you look at all the work that they're recognizing me for, it starts with my laboratory, then goes beyond — into the centers that we've developed related to diagnostic technologies, and then, all the work that we've done for the National Institutes of Health during the pandemic."
New NAM members are nominated and elected by current members, and they're expected to contribute to National Academies activities providing independent analysis and advice to help the nation tackle complex problems.
Lam, who is a pediatric hematologist/oncologist at Children's Healthcare of Atlanta in addition to a researcher, was cited "for outstanding contributions in point-of-care, home-based, and/or smartphone-enabled diagnostics that are changing the management of pediatric and hematologic diseases as well as development of microsystems technologies as research-enabling platforms to investigate blood biophysics."
"This honor is extremely humbling because it's given to me as one person. But it really reflects the team effort that's surrounded me all these years."
WILBUR LAM
W. Paul Bowers Research Chair and Professor
Wallace H. Coulter Department of Biomedical Engineering
The Academy also noted his work leading a national project to evaluate diagnostic tests for Covid-19 — a test-the-tests effort that was responsible for getting Covid-19 at-home rapid tests widely available on store shelves.
Funded by the NIH, the team's work validating point-of-care tests for the coronavirus has grown: Now they're leading an NIH program to assess other kinds of diagnostics, based on everything they learned and developed through the pandemic.
The framework for those efforts was the Atlanta Center for Microsystems Engineered Point-of-Care Technologies (ACME POCT), another NIH-funded program focused on advancing diagnostic testing done at home or the patient's bedside rather than in a lab. Originally created in 2018, the center received five more years of support this fall to continue helping inventors of microsystems-based technologies refine, validate, and translate their work to clinical adoption.
Blank Space (small)
(text and background only visible when logged in)
Lam's research broadly focuses on applying and developing micro- and nanotechnologies to study, diagnose, and treat blood disorders, cancer, and childhood diseases. His lab particularly works to create inexpensive technologies to allow children and their families to monitor their own conditions at home.
"As a physician, I've always been frustrated with how existing diagnostic technologies take a long time, the patients have to wait, and at the end of the day, it's very centralized. We could help improve patient outcomes and patient quality of life by moving things more into the patient's hands and empowering them," said Lam, who also serves as associate dean for innovation in the Emory School of Medicine and chief innovation officer in the Children's Healthcare of Atlanta Pediatric Technology Center at Georgia Tech.
More than a decade ago, Lam designed a clip-on attachment and an app to turn a smartphone into an otoscope, allowing parents to check their children's ears for infections. Lam has created another smartphone app that uses photos of someone's fingernails to assess whether the level of hemoglobin in their blood is low.
His work has helped researchers better understand how platelets form blood clots, which can lead to heart attacks and strokes. And recently, he partnered with Coulter BME researcher Francisco Robles to commercialize a point-of-care device to help chemotherapy patients monitor their white blood cell counts. When infection-fighting white cells called neutrophils are low, these patients can develop life-threatening infections.
Lam is the third current Georgia Tech faculty member elected to the Academy, all within the last three years. Petit Institute for Bioengineering and Bioscience Executive Director Andrés García became a member in 2021. He's also a Regents' Professor in the George W. Woodruff School of Mechanical Engineering. In 2020, then Coulter BME Department Chair Susan Margulies was elected. She's now leading the National Science Foundation's engineering directorate and remains on the Coulter Department's faculty.
Robert Nerem, who died in 2020 and was founding director of the Petit Institute, was elected in 1992.
Blank Space (small)
(text and background only visible when logged in)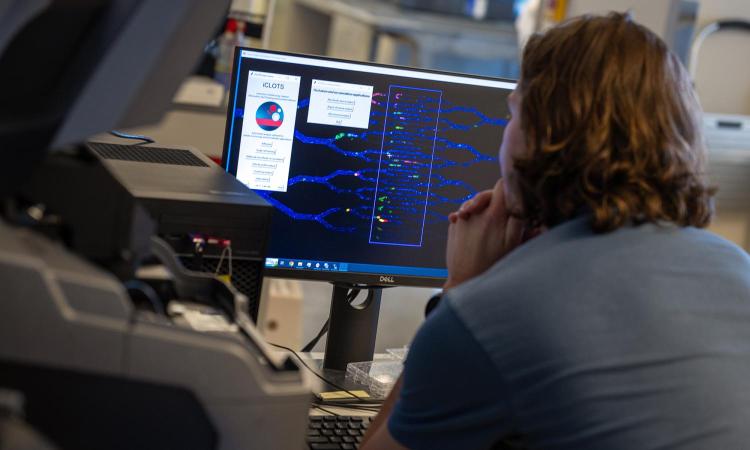 Georgia Tech, Emory team creates open-source tool that lets researchers use artificial intelligence to analyze moving and still images collected by any imaging device.
Blank Space (small)
(text and background only visible when logged in)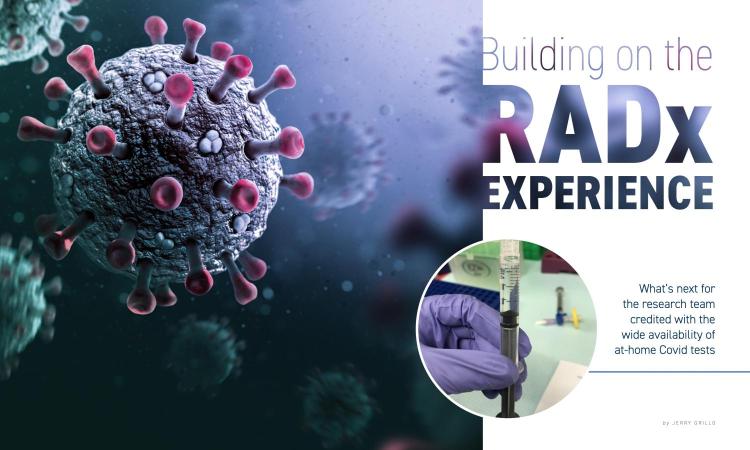 What's next for the research team credited with the wide availability of at-home Covid-19 tests.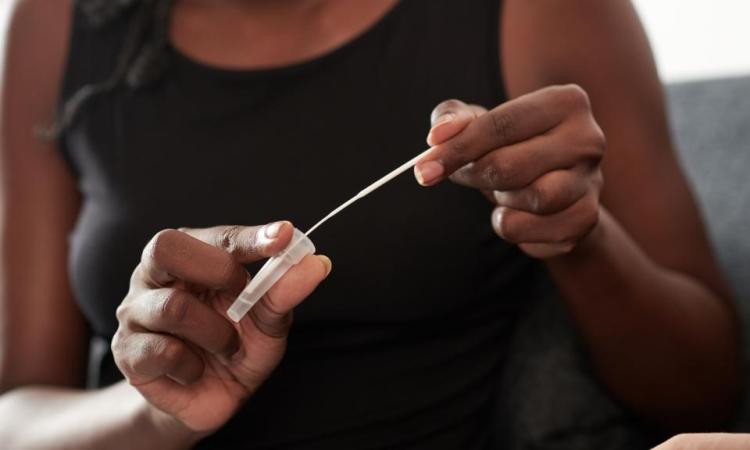 Ivan Allen College researchers will use a new $1.06 million grant to evaluate how to make at-home Covid-19 tests easier for older adults and people with vision or dexterity impairments