Thursday, 26 February 2015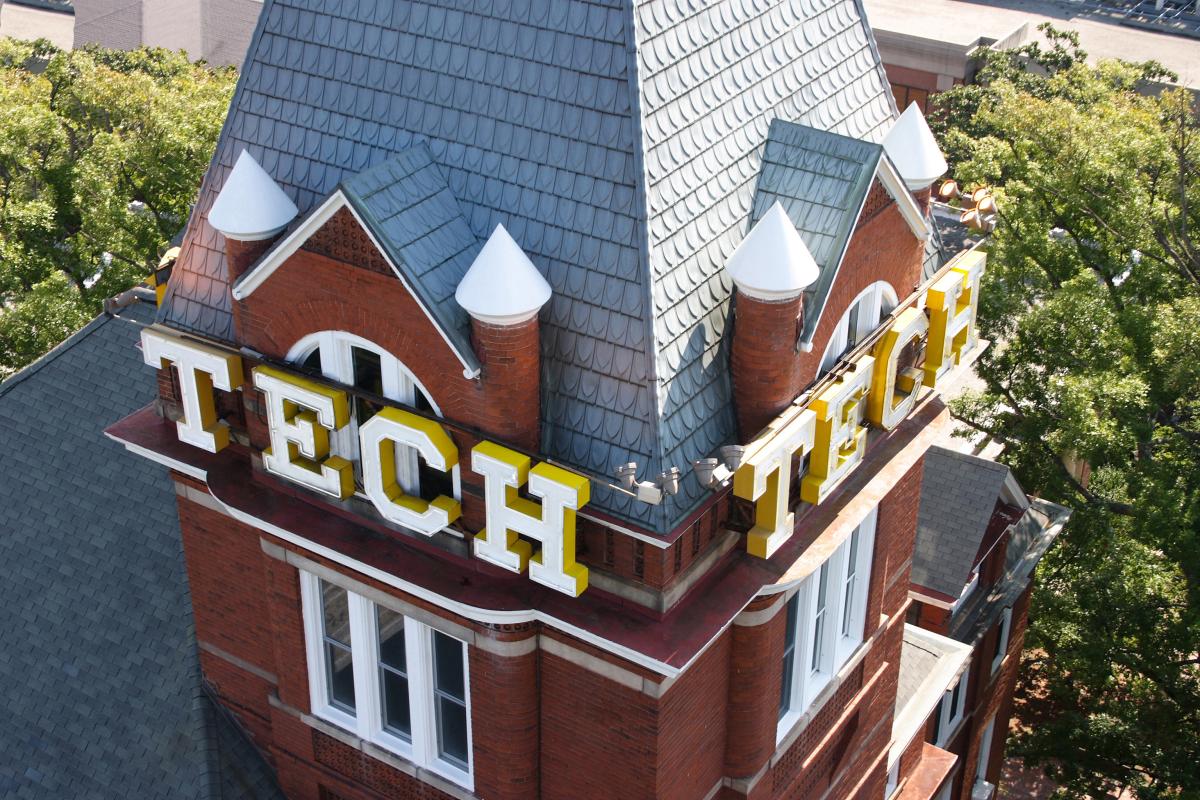 When Georgia Tech was originally founded it didn't admit women. In fact, it didn't admit women for its first 67 years of existence. Here is a crash course in prominent milestones for women at Georgia Tech.
1921 - Georgia Tech Faculty Women's Club organized to foster relationships between wives of faculty members
1952 - Board of Regents voted 7-5 to admit women on a full time basis, thanks to President Van Leer
1952 - Elizabeth Herndon and Diane Michel enrolled at Tech
1956 - Tech's first two females graduates, Diane Michel and Shirley Clement graduated
1958 - Georgia Tech chapter of Society of Women Engineers is founded
1960 - Tech hires first female faculty member, math instructor Mary Katherine Cabell
1968 - Women can enroll in all programs at Georgia Tech
1969 - Fulmer Hall, the first women's dorm, opened
1970 - Women make up 1.6% of Georgia Tech's spring graduates (13 out of 819)
1973 - Dianna Shelander became Tech's first female athlete to receive a variety letter. She competed in spring board diving events on the Men's Swim Team that year as well as in 74,75, and 76
1974 - Basketball become the first women's sport to receive varsity status
1994 - Women in Engineering (WIE) program is founded
1998 - Women's Leadership Conference founded and Women's Resource Center formed
1998 - The Center for the Study of Women, Science and Technology (WST)​ was formed, focusing on the recruitment and retention of female students and faculty in STEM fields
1999 - Sue Rosser is named Dean of the Ivan Allen College, the first female dean in Tech History
1999 - Terry C. Blum becomes the Dean of the Dupree College of Management
2002 - Georgia Tech celebrates 50 years of women in engineering
2011 - Jane Ammons is named chair of the Stewart School of Industrial Engineering, becoming the first female chair of a CoE school.
2014 - Women make up 32% of Tech's spring graduates (927 out of 2887)
For a history of women specifically in the College of Engineering see the timeline below, put together for the 60 anniversary of Tech admitting female students.
Image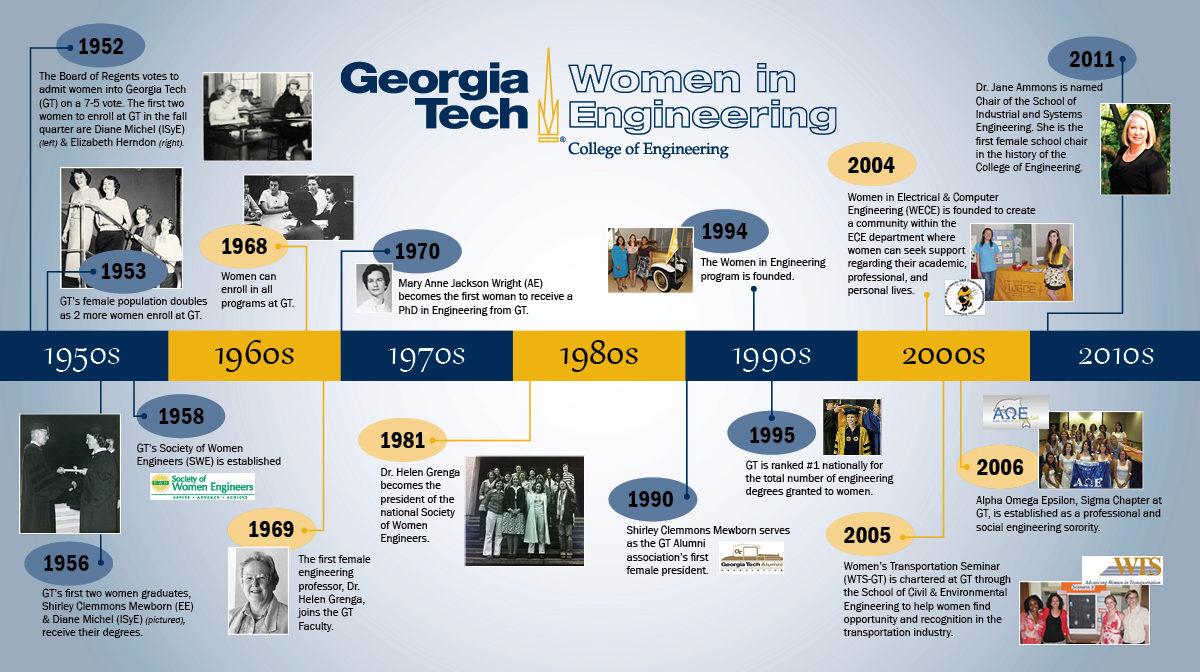 Image