Thursday, 28 February 2019
Steve McLaughlin, Dean and Southern Company Chair, presents an overview of college and talks about what the Dean does.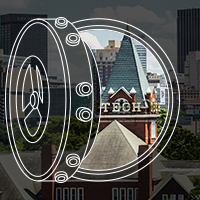 Ever wanted to know what the Dean does or what the budget is for the College of Engineering? Unlocking the Mysteries is a series of presentations to help faculty and staff in the College of Engineering better understand the innerworkings of the College. The series will cover topics such as , enrollment and academic programs, promotion and tenure; research priorities; budgets and funding for the College, faculty hiring, and more. Presentations will be made semi-monthly and all faculty and staff are invited to attend. The website will be updated each month to reflect new topics.