The awards are the NSF's most prestigious funding for untenured assistant professors.
*Original story published Feb 27. Updated April 19 to include Jorge Macedo.

Each year, the National Science Foundation (NSF) presents Faculty Early Career Development (CAREER) Awards to junior faculty who exemplify the potential to serve as academic role models in research and education. The awards include a federal grant for research and education activities for five consecutive years.

Five College of Engineering faculty members have received CAREER awards this year. Their research interests include advanced imaging in biology, control of acoustic wave propagation, supply chain and logistics in transportation, and optimization challenges in reinforcement learning and cloud computing. 
Shu Jia
Assistant Professor Shu Jia in the Wallace H. Coulter Department of Biomedical Engineering is building a research program focused on advancing microscope technology and creating innovative approaches to imaging in biology. In the absolute simplest terms, he's helping scientists, clinicians, and researchers take better pictures of the cells and tissues they're studying.
Now Jia is taking the next big step in his work. He's building a next-generation platform for fluorescence microscopes that could reshape how we see live cells, capturing ultrafast 3D images of single cells. His new system would vastly improve the resolution of conventional microscopes, and it would amp up a technique called microfluidics imaging to achieve detailed and clear 3D images of cells in flow in one snapshot.
"This award is a very important step for our lab," Jia said. "We work to build biophotonic tools at the systems level; that means we build hardware, software, algorithms, data science, and applications — a whole pipeline. In the long term, we hope to establish and advance our leadership in this area, especially at the interface between imaging and the life sciences."
Image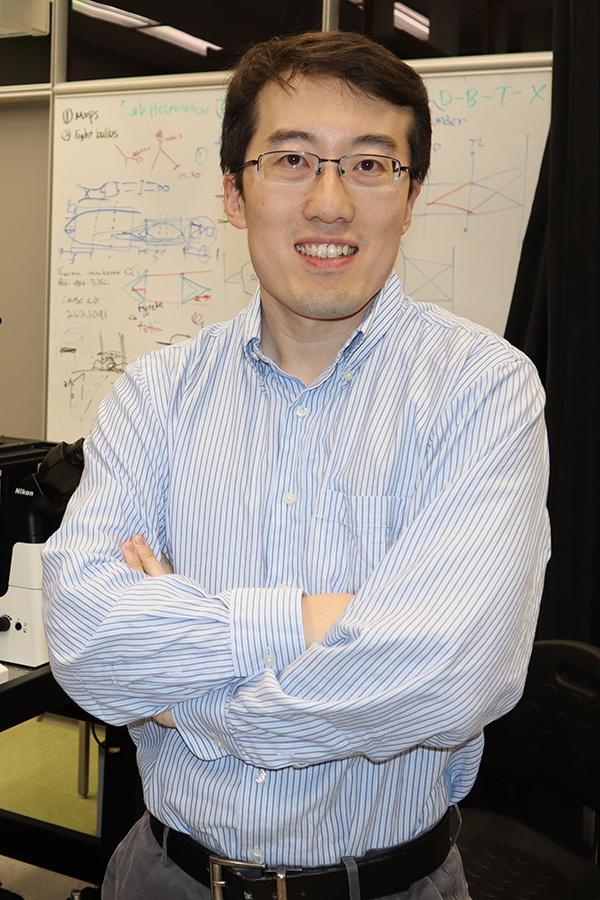 Blank Space (small)
(text and background only visible when logged in)
Jorge Macedo
School of Civil and Environmental Engineering Assistant Professor Jorge Macedo plans to use his CAREER project to apply new technologies — data-driven and performance-based procedures using machine and active learning—to provide novel insights that could improve the resilience of tailings storage facilities and set new standards for mining infrastructure in general.
Tailings are the soil-sized geomaterial waste created in mining operations when valuable minerals are separated from an ore deposit. Tailings are typically mixed with water to form a slurry that facilitates transport by pipeline to a tailings storage facility
"Getting the CAREER award is a great honor and motivates me to keep improving as a researcher, educator, mentor, and engineer," Macedo said. "The CAREER award will provide significant momentum to my current research efforts and enable paths for very exciting collaborations."
Image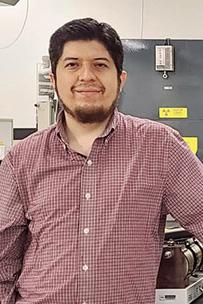 Blank Space (small)
(text and background only visible when logged in)
Image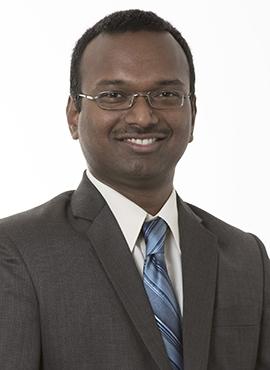 Siva Theja Maguluri
Assistant Professor Siva Theja Maguluri's research in the H. Milton Stewart School of Industrial and Systems Engineering addresses optimization challenges in reinforcement learning and cloud computing. Both are key areas of progress in the ongoing artificial intelligence revolution, which is powered by the development of novel algorithms and breakthroughs in cloud computing infrastructure that can collect, store, and process large amounts of data.
"These neural networks and everything people discuss today aren't new," Maguluri said. "People knew about them 50 years ago. Why couldn't we do anything about it then? Because the computers weren't powerful enough."
With this award, Maguluri and his lab will pursue studies in both reinforcement learning and cloud computing to develop optimal scheduling algorithms for cloud computing data centers that make both more efficient and, thus, further advancement in the field.
Blank Space (small)
(text and background only visible when logged in)
Image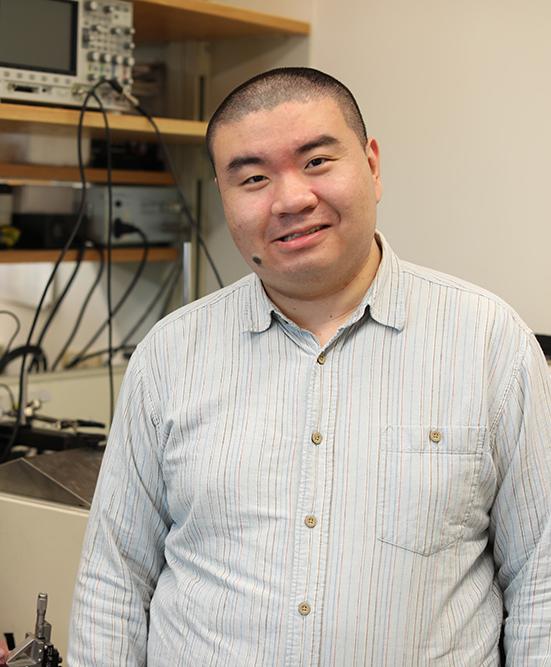 Chengzhi Shi
Assistant Professor Chengzhi Shi in the George W. Woodruff School of Mechanical Engineering has built the Meta Acoustic Lab, which focuses on both theoretical and experimental research related to the control of acoustic wave propagation, the design of metamaterials and phononic crystals, and their applications on acoustic communication and biomedical engineering.
Shi's CAREER Award will allow him to expand upon his past research, which demonstrated that acoustic angular momentum could induce shear stress on a solid, dramatically enhancing the efficiency of blood clot lysis using ultrasound. The work has applications for thrombosis treatments, tumor histotripsy and other noninvasive ultrasound-based surgery.
"These awards will provide significant support to my research group in conducting state-of-the-art research that could have significant impacts in key areas of national interest for both healthcare and defense," said Shi. "The support from both awards will enable me to advance the research capability in my lab to a higher level and support the development of my graduate students."
Blank Space (small)
(text and background only visible when logged in)
He Wang
Assistant Professor He Wang's research in the H. Milton Stewart School of Industrial and Systems Engineering focuses on supply chain and logistics in transportation. This particular award will fund research that seeks to design digital marketplaces for the freight transportation industry. Describing it as a rideshare, like Uber, for trucking, Wang said that the goal of the research is to design online digital marketplaces that help truckers connect with shippers, eliminating a brokerage process plagued by inefficiency that can cost drivers both time and money.
"This award will provide opportunities to support our students in this continued research," Wang said. "But it also helps us to build connections with industry partners, who see the importance of our work, and allow us to implement some of it into the real world."
Image