Image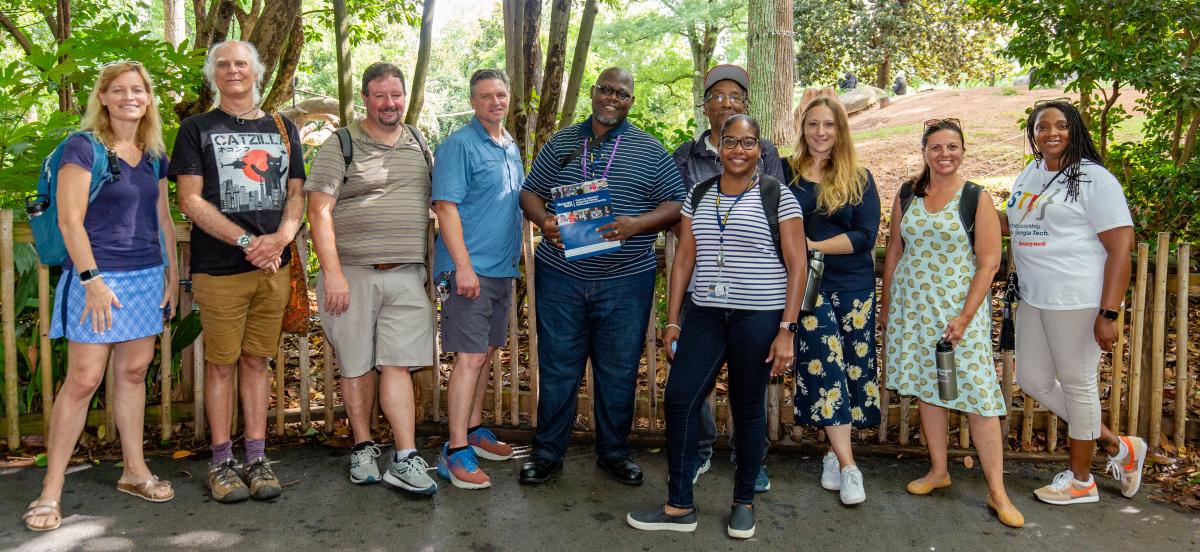 Georgia Tech's BIRDEE program is helping metro Atlanta public school teachers develop new engineering curriculum to inspire high school students.
Blank Space (small)
(text and background only visible when logged in)
For decades, engineers and scientists have looked to nature for inspiration. One of the most famous examples is Swiss electrical engineer George de Mestral. In 1955, he invented the hook and loop fastener (which he later named Velcro) after studying burdock burrs that kept sticking to his clothes during a hunting trip. For the birth of flight, the Wright brothers studied how birds change the angle of their wings to roll right or left while in the air. They would use the example to refine their control systems in the world's first successful motor-operated airplane.  
A number of Georgia Tech researchers are also focused on biologically inspired design, ranging from the study of how honey bees transport pollen pellets to how small, snakelike lizards move.  
With the assistance of a $3 million National Science Foundation grant, Georgia Tech's Center for Education Integrating Science, Mathematics, and Computing (CEISMC) and the Center for Biologically Inspired Design (CBID) are partnering on a three year research project that introduces biologically inspired design to high school students throughout metro Atlanta.
As part of the Biologically Inspired for Engineering Education (BIRDEE) project, high school engineering teachers spend five weeks in a professional development experience at Georgia Tech to learn the principles of biologically inspired design and how to teach it. They interact with faculty in the College of Engineering and College of Sciences to learn about and study plant and animal features, their behavior, and their applications to engineering designs.
The instructors also receive three 6-10-week curricular units — tailored for sophomores, juniors, and seniors — that teach biologically inspired design in the context of problems that are relevant to youth.
BIRDEE's purpose is to inspire more high school students, especially females, to pursue engineering fields.
"What we're trying to do first and foremost is expose these high school teachers to a wide variety of biology," said Michael Helms, a research scientist in the George W. Woodruff School of Mechanical Engineering and co-principal investigator of the BIRDEE project. "Biology isn't accidental. Every biological structure is there for a reason. We show these teachers how to see structure and function because that's what will transfer when they're trying to engineer a new solution based on biology."
Image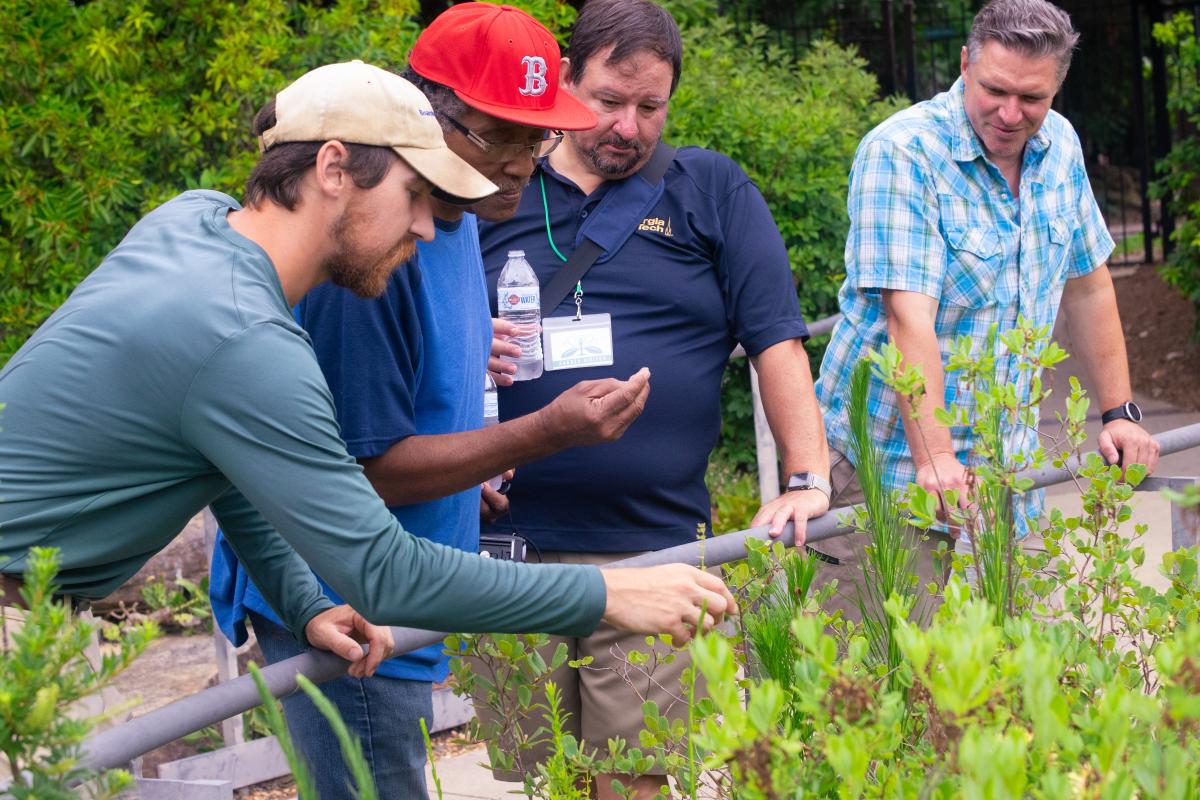 BIRDEE program participants examine plants at Atlanta Botanical Gardens. 
The high school teachers begin the summer program by participating in a found-object exercise. They are tasked with bringing in a plant and analyzing each its structures and functions. They investigate how the structures operate with the environment to perform certain tasks.
"We look a lot at the structure, function, and mechanism of a biological system so that that participants best understand the way biology has already created solutions for particular scenarios and how that can be used for the design process," said CEISMC Program Director Jeff Rosen. "If we look at designing systems from a biological point of view, we often can create more efficient, sustainable, and environmentally friendly ways to solve problems."
After learning about plants they bring to Georgia Tech, the cohort visits the Atlanta Botanical Gardens and Zoo Atlanta for a deeper dive into understanding biological systems in their natural habitat. Georgia Tech researchers help the teachers examine an array of plants and animals from around the world, with experts from each facility answering questions.
At the Atlanta Botanical Gardens, the teachers examine plant functions up close. This includes the triggering of venus fly traps and lily pads repelling water in a pond. At Zoo Atlanta, they learn how animals perform tasks, including sidewinder snakes moving across sandy terrain and elephants using their trunks to pick up items. 
"If we look at designing systems from a biological point of view, we often can create more efficient, sustainable, and environmentally friendly ways to solve problems."
Image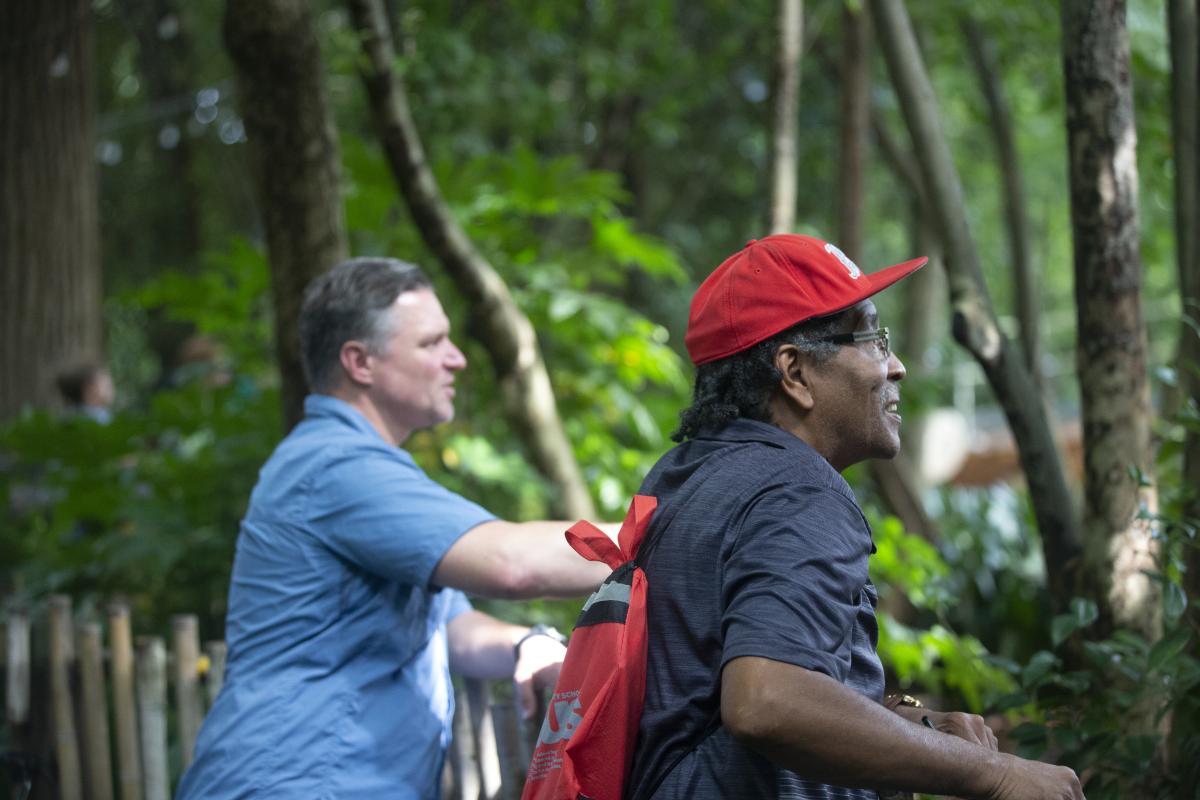 BIRDEE participants gaze a wildlife while visiting Zoo Atlanta. 
Image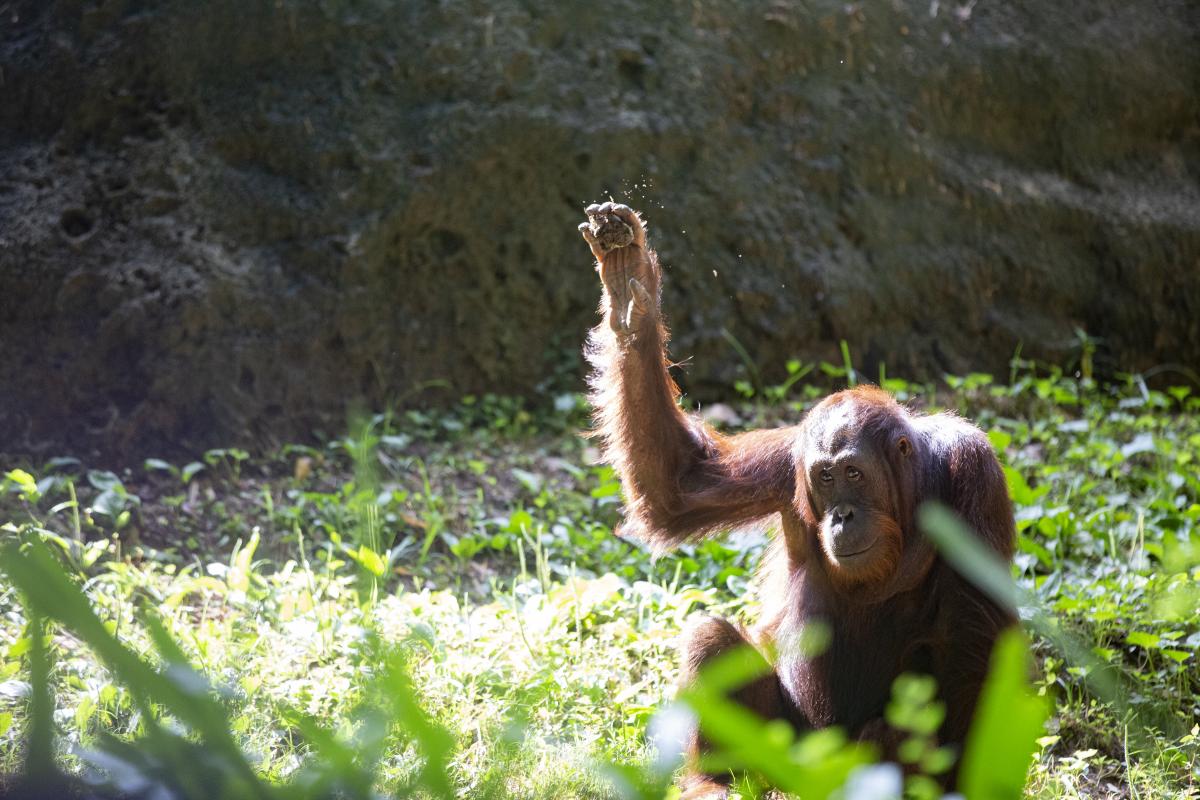 An orangutan at Zoo Atlanta greets the BIRDEE visitors. 
"We want to provide the engineering teachers with an arsenal of knowledge that they can keep in their back pocket as they work with their students," Helms said. "The instructors often don't have biology backgrounds. We must get them comfortable so that they can successfully teach these topics. The trips to Atlanta Botanical Gardens and Zoo Atlanta are about raising that level of knowledge."
As for recruiting more females to engineering, the BIRDEE project team believes the biology angle is a key to lowering a barrier that has historically kept many females away from the field.  
"Compared to engineering, biology is a much more well-represented field with respect to gender," said Marc Weissburg, professor in the School of Biological Sciences and principal investigator of the BIRDEE Project. "Female students stick with biology. Because it seems to be a good way to strongly capture their interest, our idea is that this new bio-inspired engineering curriculum will help recruit more women into a field that has historically been dominated by men."
Joseph Buffington is an engineering teacher at Banneker High School in College Park, Georgia, who participated in this summer's BIRDEE program.
"I've never looked at plants with this perspective before," Buffington said. "I've glanced at them, but when you start looking at their structure and how that mechanism can be used as a function to help solve a problem, it's very interesting."
Image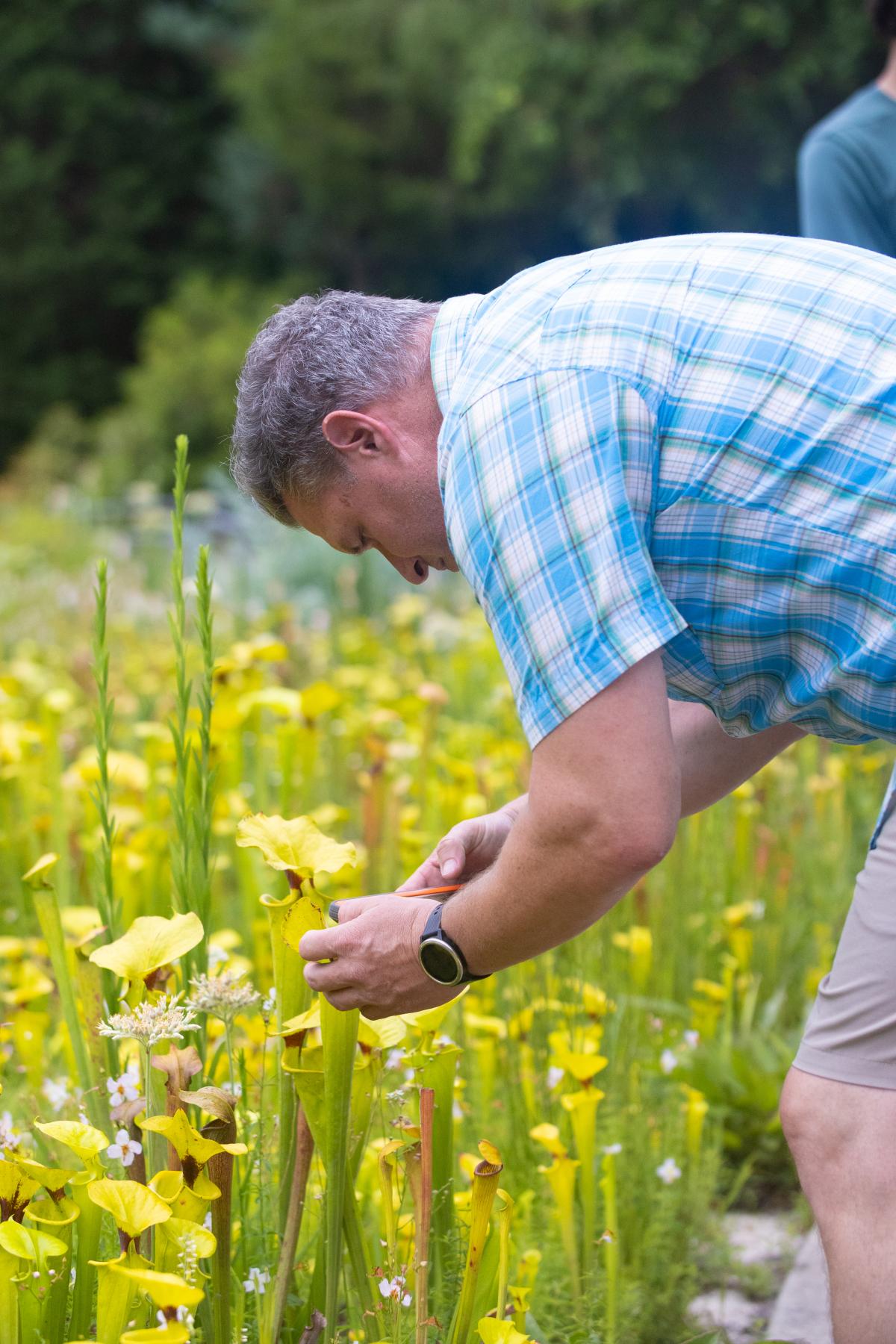 High school teacher Joe Donato examines plant life up-close at Atlanta Botanical Gardens. 
Joe Donato is an engineering teacher at Innovation Academy in Alpharetta. He participated in the program last year and has already taught some of the new BIRDEE curricula in his classes. 
"It's been a wonderful experience for me as a teacher. Being able to relate the information I've learned to my students has been phenomenal," Donato said. "It's definitely a more interactive way to teach a class."
Image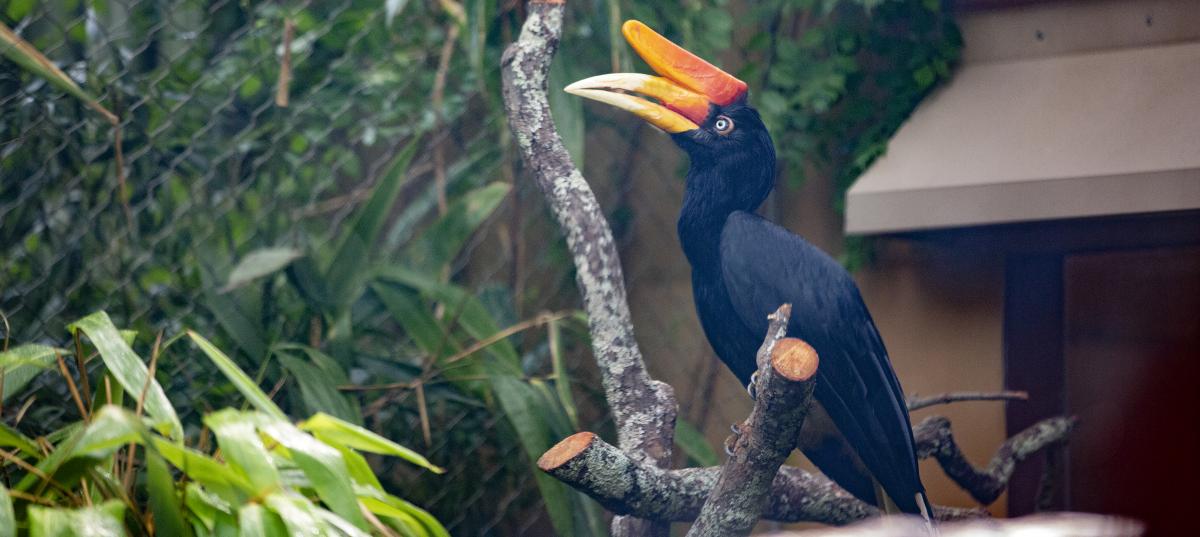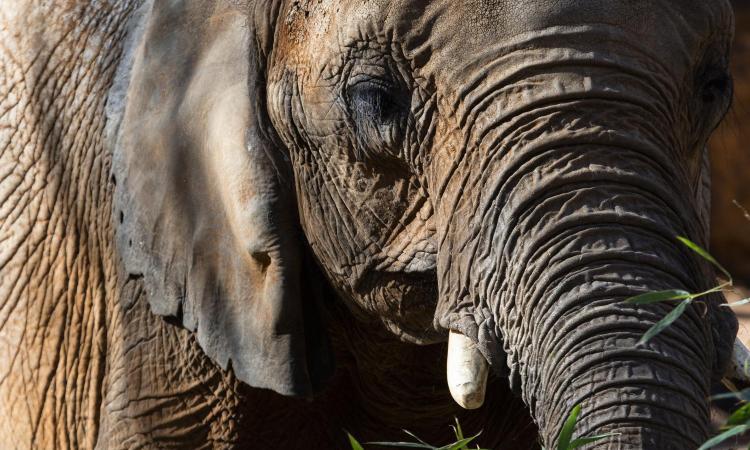 Elephant biomechanics suggests a new approach for soft robotics