The honor is one of the highest professional distinctions for engineers
Tuesday, 07 February 2023
Blank Space (small)
(text and background only visible when logged in)
Professor and entrepreneur Mark Prausnitz has been elected to the National Academy of Engineering (NAE), joining a membership that includes the nation's most distinguished engineers. He is Georgia Tech's 46th NAE member.
Prausnitz is the J. Erskine Love Jr. Chair of the School of Chemical and Biomolecular Engineering (ChBE) and director of Georgia Tech's Center for Drug Design, Development and Delivery. He's also the only Georgia Tech faculty member recognized as both a Regents' Professor and Regents' Entrepreneur, the highest academic titles awarded by the University System of Georgia Board of Regents. He joins 105 new NAE members in the 2023 class along with 18 new international members.

Prausnitz's research focuses on developing microneedle devices for minimally invasive drug and vaccine administration. He has launched eight companies, largely based on microneedle technology developed at Georgia Tech. They have raised more than $350 million in financing.
Three of the companies have created products that have gone to market, including microneedles for targeted injection into the eye. That technology was the first U.S. Food and Drug Administration-approved drug therapy developed at Georgia Tech. Prausnitz's technologies have been studied in more than 20 human clinical trials.
Blank Space (medium)
(text and background only visible when logged in)
Image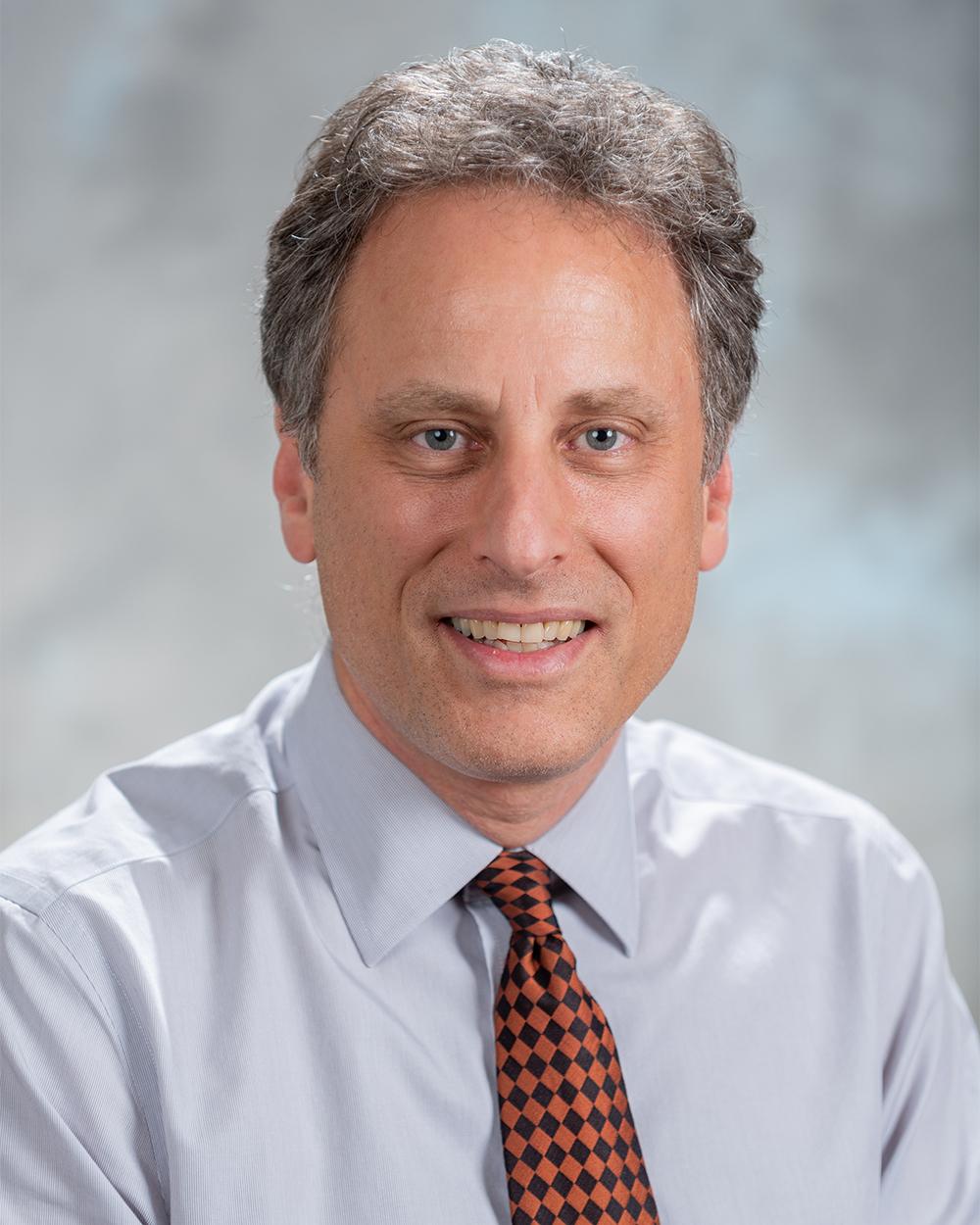 Last year, Prausnitz and his students developed low-cost, painless, and bloodless tattoos that can be self-administered. Their approach — using a skin patch made of microscopic needles — could be used in place of medical alert bracelets that communicate serious medical conditions such as diabetes, epilepsy, or allergies. Prausnitz's goal was to create new opportunities for patients, pets, and people who want a painless tattoo that can be easily administered.
In 2021, Prausnitz introduced a new method to simplify the complexity of delivering vaccines through a handheld electroporator. His team used short electric pulses to drive molecules into cells using a pen-size device that requires no batteries and can be mass produced at low cost. Their ePatch also should work for mRNA vaccination, an area they are currently studying.
Prausnitz will be formally inducted to the academy during the NAE's annual meeting in October. He will be joined by five other new NAE members with ties to Georgia Tech.

Raman (R.I.) Sujith received his master's (1990) and Ph.D. (1994) from the Daniel Guggenheim School of Aerospace Engineering. He's currently a professor at the Indian Institute of Technology in Madras, India and is being honored for "applications of dynamical systems theory to the understanding and control of instabilities in engineering systems."
Douglas C.H. Yu graduated with his Ph.D. in metallurgy from the School of Materials Science and Engineering in 1987. He's currently vice president of research and development at Taiwan Semiconductor Manufacturing Co. Ltd.. He's being recognized "for contributions to advanced integrated circuit interconnects and microelectronics packaging technologies."

Thomas Prete is a member of the College's external advisory board and is being honored by the NAE for "engineering leadership in developing and servicing advanced military and commercial aircraft jet engines." Prete serves as engineering vice president at Pratt & Whitney Military Engines. Georgia Tech is one of Pratt & Whitney's eight Centers of Excellence. 
A pair of former Georgia Tech faculty members also are in the NAE Class of 2023. Mark Allen (School of Electrical and Computer Engineering from 1989-2013) is currently a professor at the University of Pennsylvania. Christa Peters-Lidard (School of Civil and Environmental Engineering from 1997-2001) is director in the Sciences and Exploration Directorate of NASA Goddard Space Flight Center. 

Academy membership honors those who have made outstanding contributions to "engineering research, practice, or education, including, where appropriate, significant contributions to the engineering literature" and to "the pioneering of new and developing fields of technology, making major advancements in traditional fields of engineering, or developing/implementing innovative approaches to engineering education."
Image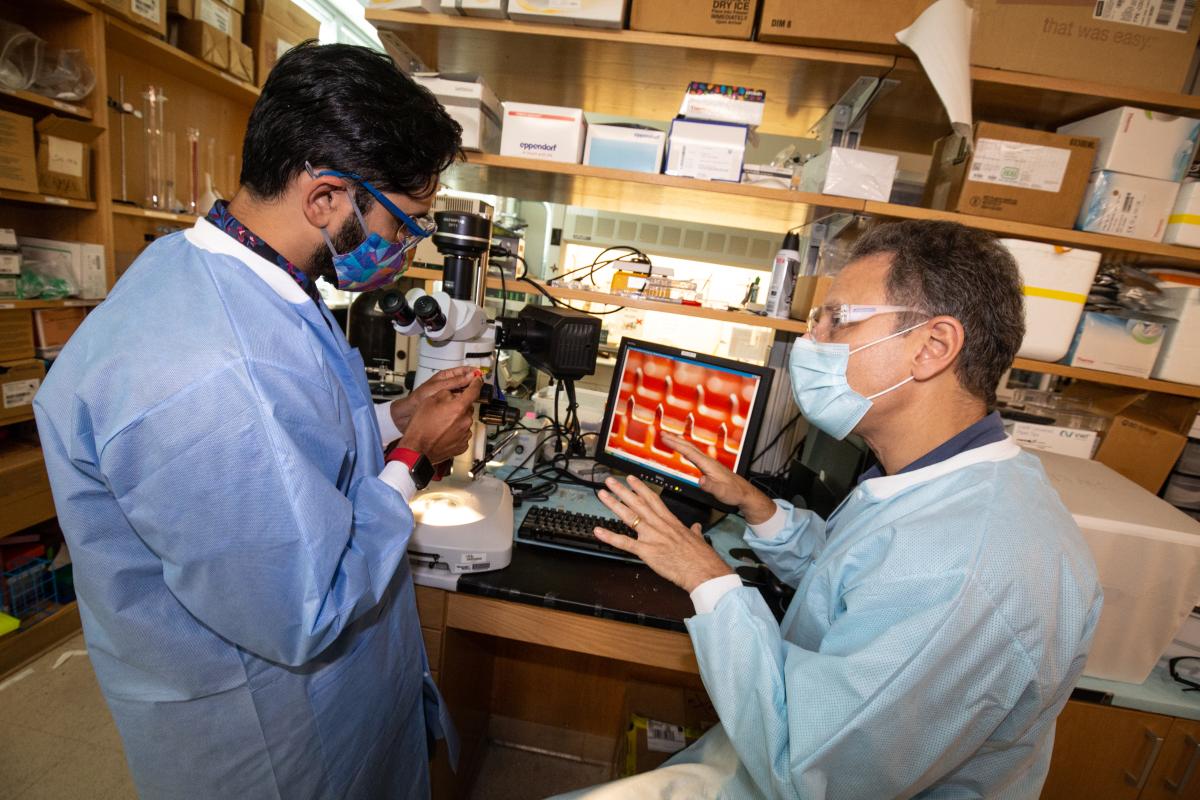 Prausnitz (right) and Saad Bhamla work on the ePatch microneedle device in the lab.
Image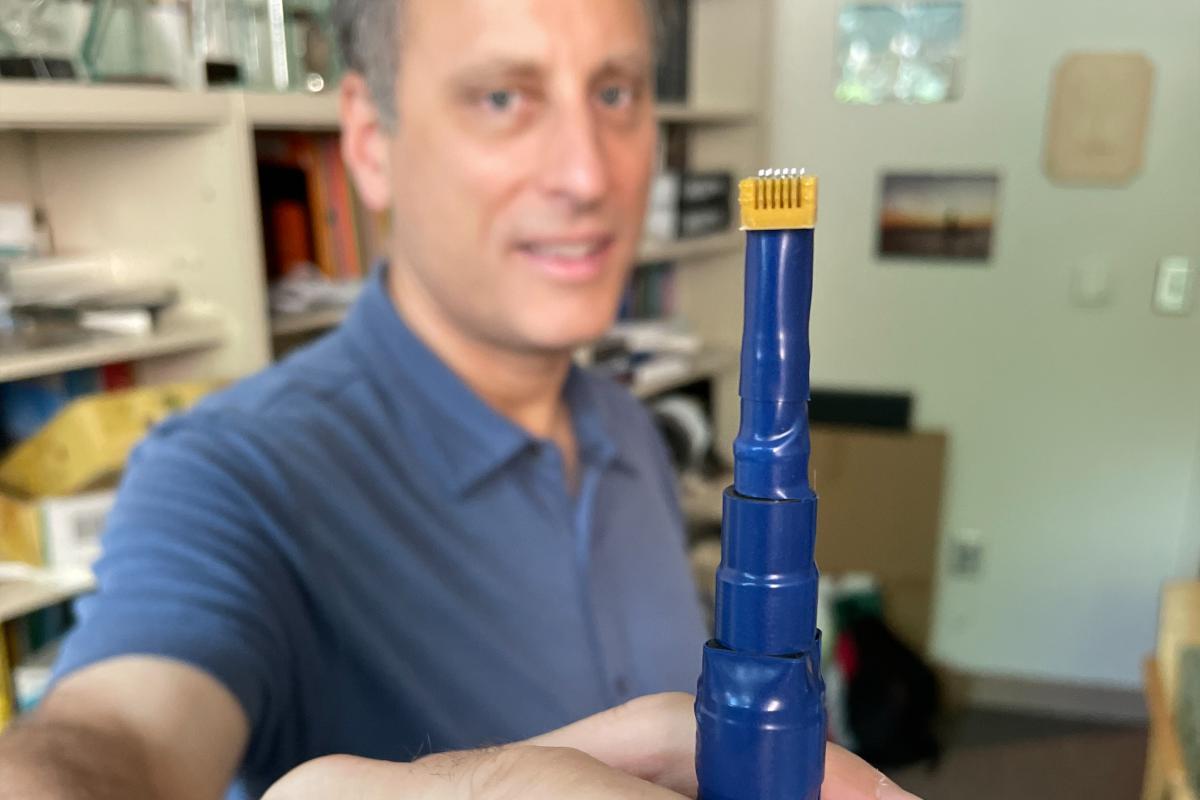 Prausnitz with the ePatch device.