Tyree Edwards sees power in using his music and his civil engineering skills to make an impact on people's lives.
Blank Space (small)
(text and background only visible when logged in)
On any given night, you might find Tyree Edwards in his closet, sleeping bag over the door to help with sound isolation, recording a new track. It will almost certainly be in the wee hours of the morning, when creativity peaks for the graduating Georgia Tech civil engineering student.
Edwards creates the beats, writes and raps the lyrics, and mixes and masters the finished tracks. Then his video production business — a partnership with his brother and best friend — creates the music videos.
He calls his music "Caribsoul" — a mix of hip-hop drums with Caribbean- and reggae-inspired rhythmic elements and a splash of melodies similar to R&B and soul. And it's all focused on messages of positivity and love.
"I'm just tired of hearing, especially in the hip-hop and rap genre, music that's so negative. It degrades women, and it's all about money, cars, clothes," Edwards said. "That's not what hip-hop started off as. So, if I want to see change, I have to be the change. And I went to 'YouTube University' and started learning how to make my own beats and started rapping."
Edwards may have had some of that in his blood: His dad was an executive for the Wu Tang Clan at one time, so he was around music all the time. His mother's family is from Mexico and Belize, and the family moved to Mexico in Edwards' junior year in high school. He did virtual school and didn't speak Spanish well, so he felt isolated. Music became a creative outlet.
The creative urge is what led him to civil engineering, too. Edwards spent many summers with his grandparents in Belize. The poor condition of the infrastructure always stuck with him.
Image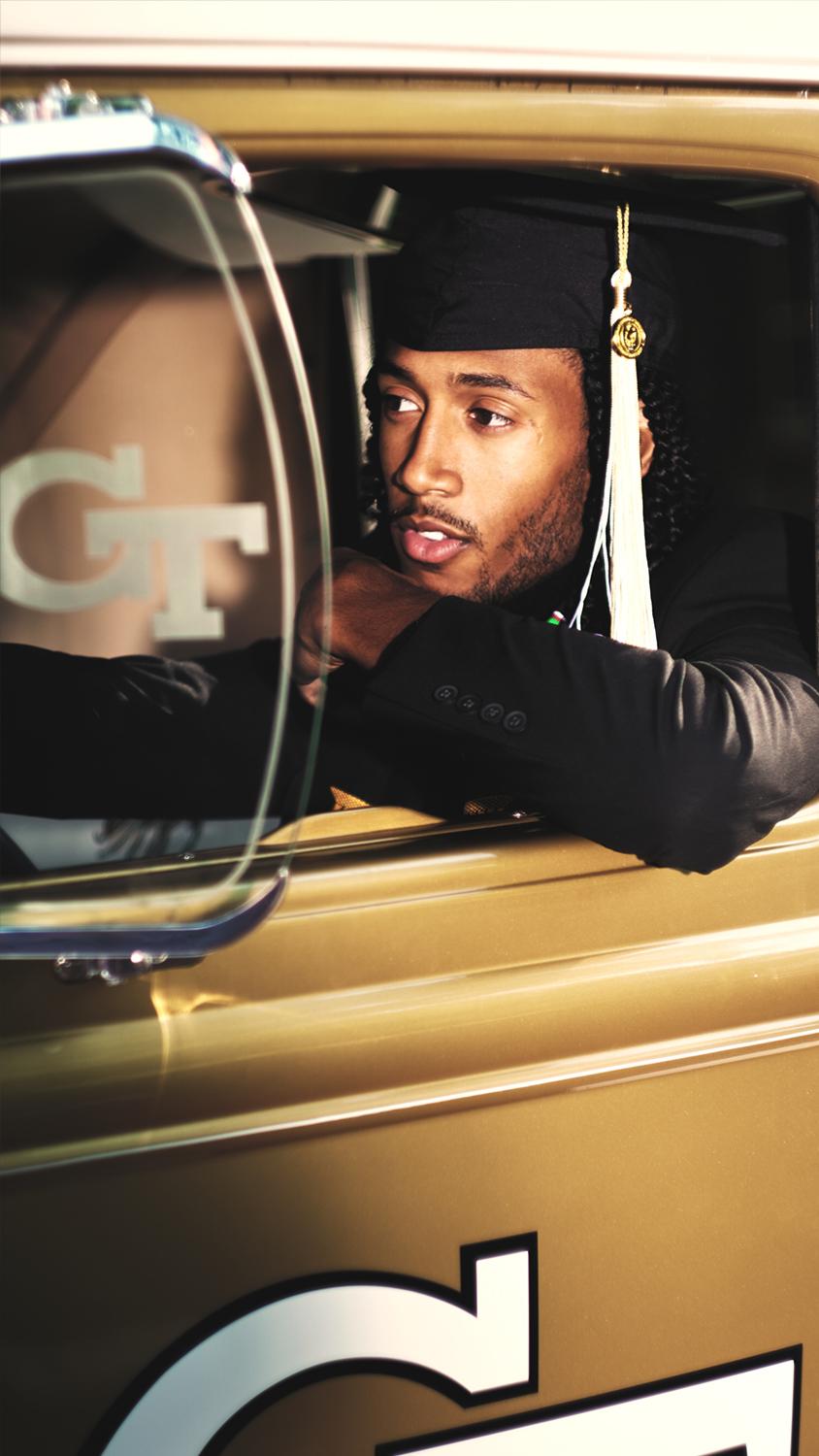 Image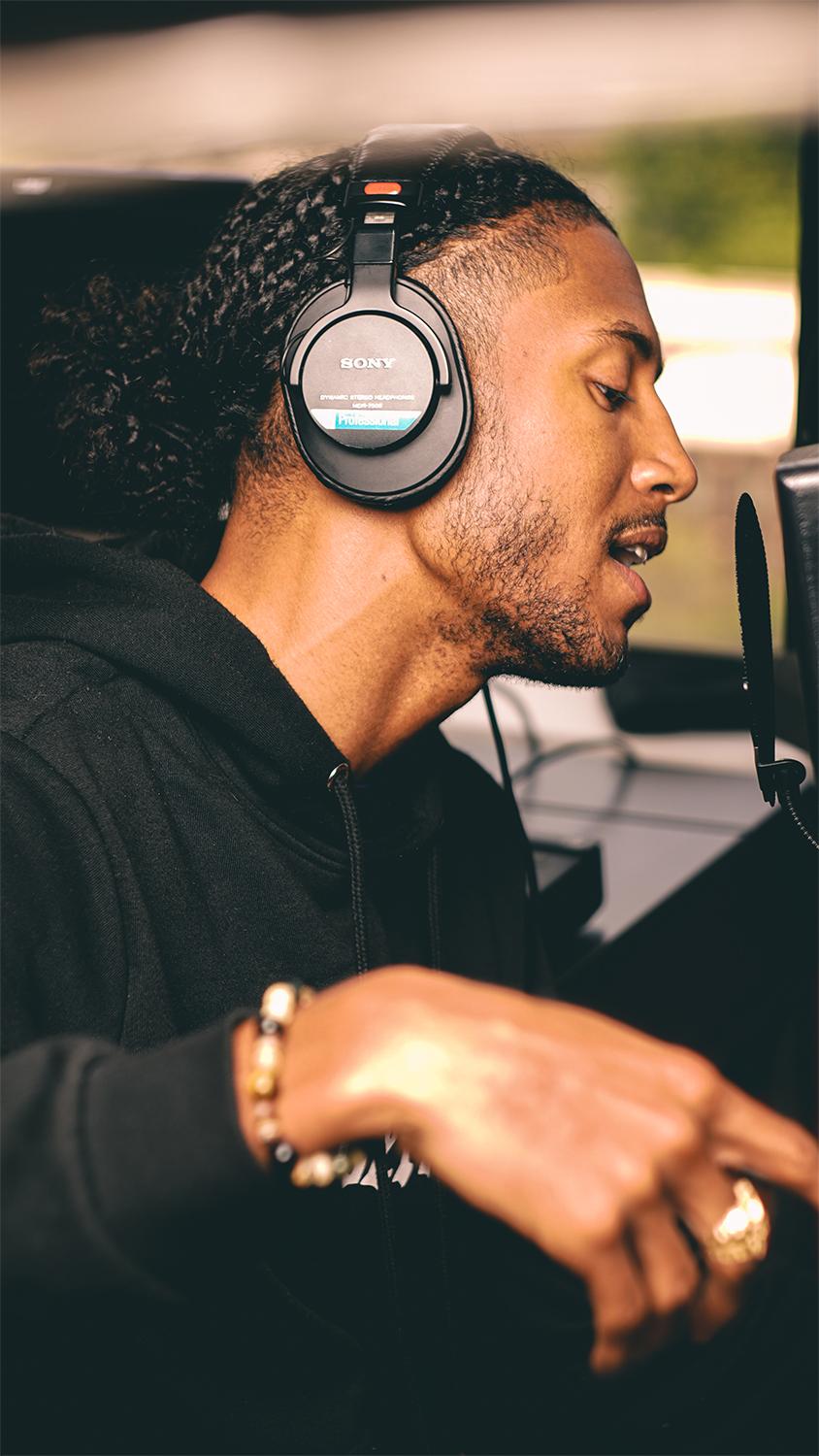 "I saw how bad the roads were, and the lack of central water distribution. They harvest rainwater, and if it doesn't rain, or if there's no water in the storage cistern, then there's no water. You had to go to a local well, pull up a bucket, and take a shower with the bucket," said Edwards, who grew up south of Atlanta in Henry County. "Seeing how they live with this poor infrastructure, I had to do something about that. That was really my motivation for going into civil engineering."
As he wraps up that journey and prepares to start work at Bechtel on the corporate construction team, Edwards is shaping an idea to realize that dream. He'd like to build regenerative multifamily homes in Belize and other developing countries: "I want to be more than net-zero [carbon emissions], more than sustainable. I want to be regenerative, where the home gives back to the environment."
The technology is starting to come together, Edwards said, and he's excited that Bechtel is one of the companies working on a project in Saudi Arabia called THE LINE to build a new kind of urban living experience. He'd like to get involved in that work eventually to learn how the project will achieve its goal of 100% renewable energy and prioritizing health and well-being.
Edwards' job at Bechtel came as a result of a connection he made at a national conference for minority students in engineering. The internship he's finishing this semester at engineering firm Jacobs came from talking to a parent at one of Georgia Tech's engineering information sessions, where Edwards presents to prospective students and families.
My motivation behind the music was trying to create positive, joyful music to make people happy. And same thing with the housing idea. I want to enhance people's lives.
Both of those opportunities were facilitated by the College's Center for Engineering Education and Diversity (CEED), which became a second home and a "safe haven," Edwards said.
"Without CEED, I probably wouldn't even be in college right now. They provided me with employment, scholarships, all these opportunities. Without them, I wouldn't have had the internship I'm in right now with Jacobs. And I wouldn't have my career starting August 15 with Bechtel," Edwards said. "I really attribute a lot of my success to the CEED office and the people there; they looked out for me."
Engineer and musician. Two parallel paths, or is there some integration of Edwards' two signature passions?
"There is a connection," he said. "My motivation behind the music was trying to create positive, joyful music to make people happy. And same thing with the housing idea. I want to enhance people's lives. So, in that regard, it has a nexus point."
Edwards starts working at Bechtel's Virginia office in mid-August. In the meantime, he has some international travel plans and a gig performing at the Belize International Music and Food Festival in July. Edwards was one of the winners of a pre-festival competition.
"That's a dream come true. The headlining artists are some legends in the in the Caribbean genres of music," Edwards said. "Having that on my resume is like, 'OK, Tyree. You're actually doing this.'"
Blank Space (medium)
(text and background only visible when logged in)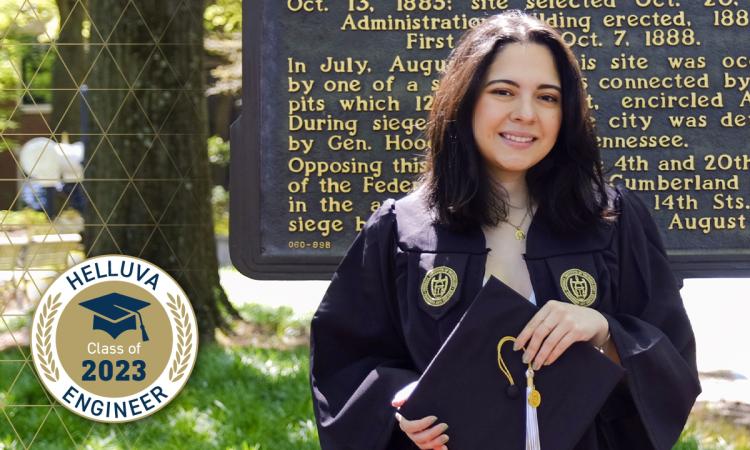 Natalia Barrera Villamizar's winding path through research labs, Covid disruptions, and industry experiences puts her right where she wants to be.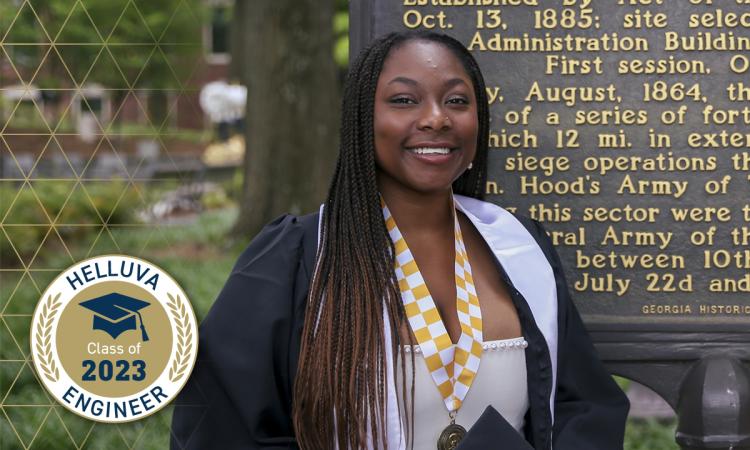 Fatima Sheriff heads to Microsoft with technical know-how and business skills thanks to the people who guided her along the way.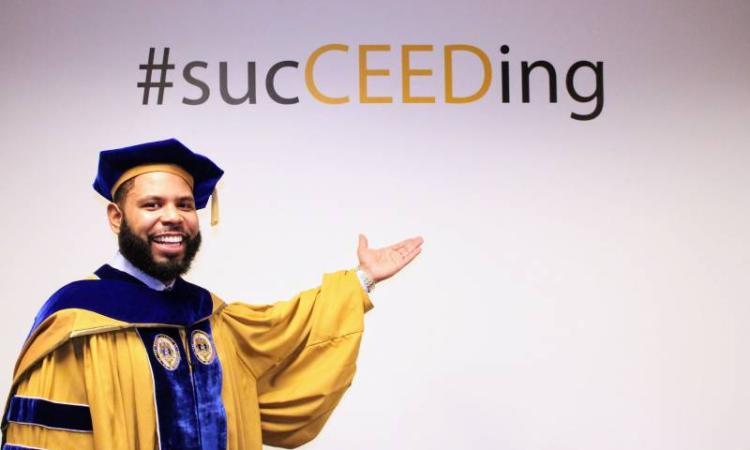 CEED collaborates with Georgia Tech offices and student organizations, alumni, national organizations, corporations, the K-12 community, and other universities to create and support a diversified engineering workforce.