Georgia Tech helps lead the national workshop to expand the ranks of faculty members and prepare Ph.D. students for careers in academia.
Blank Space (small)
(text and background only visible when logged in)
Image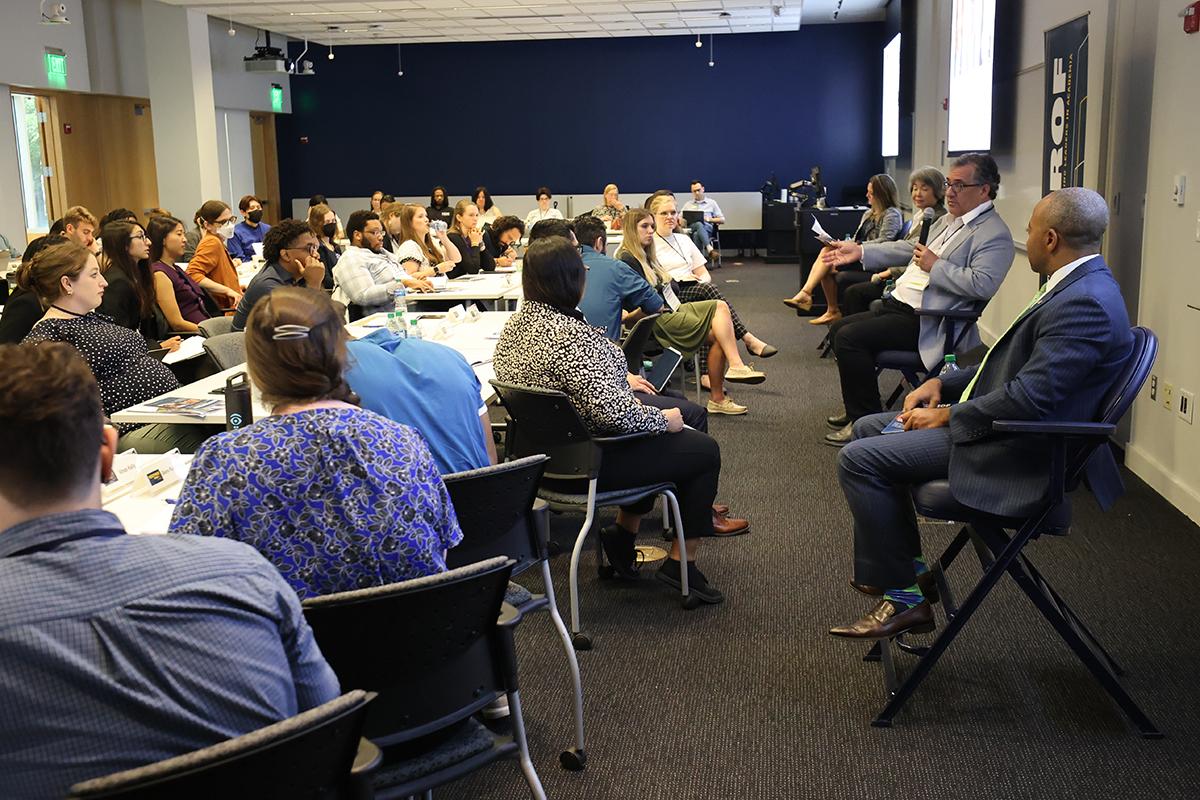 Aspiring engineering faculty members from around the country are attending NextProf Nexus 2023 this week on campus. One panel featured the deans of engineering from Georgia Tech, the University of Michigan, and the University of California, Berkeley. (Photo: Candler Hobbs)
More than 70 up-and-coming academics from around the country have gathered this week on campus for NextProf Nexus, a national effort to fortify the pipeline of talent in engineering education and research.
The program was created by Georgia Tech, the University of California, Berkeley, and the University of Michigan to help the next generation of engineering faculty members build their job search skills and networks.
Open to aspiring faculty members of all backgrounds, the workshop particularly aims to support the career development of traditionally underrepresented groups in academia. Engineering Ph.D. students and those who've recently finished their doctorates apply for three days of in-depth discussions about finding faculty jobs, managing courses, and developing rewarding, impactful research programs.
"There's so much uncertainty of what the process is, so I wanted to come and learn what I needed to be doing to find a faculty position," said NextProf Nexus attendee Kelsey Cavallaro, a Ph.D. student in the Georgia Tech School of Materials Science and Engineering. "Sometimes you talk to faculty and they tell you to write good papers, apply, and hope for the best. I want to understand the steps to do it well, and what will set me up for success. And I think it's exciting to have a group of people who are going through the same thing."
NextProf Nexus is designed to answer all those questions and more. Attendees are hearing from the deans of the three sponsoring universities about diversity, inclusion, equity, and belonging. They are digging into the details of crafting research and teaching statements for applications and preparing for interviews. They're also learning about finding funding opportunities for their research and striking a balance between work and life.
Image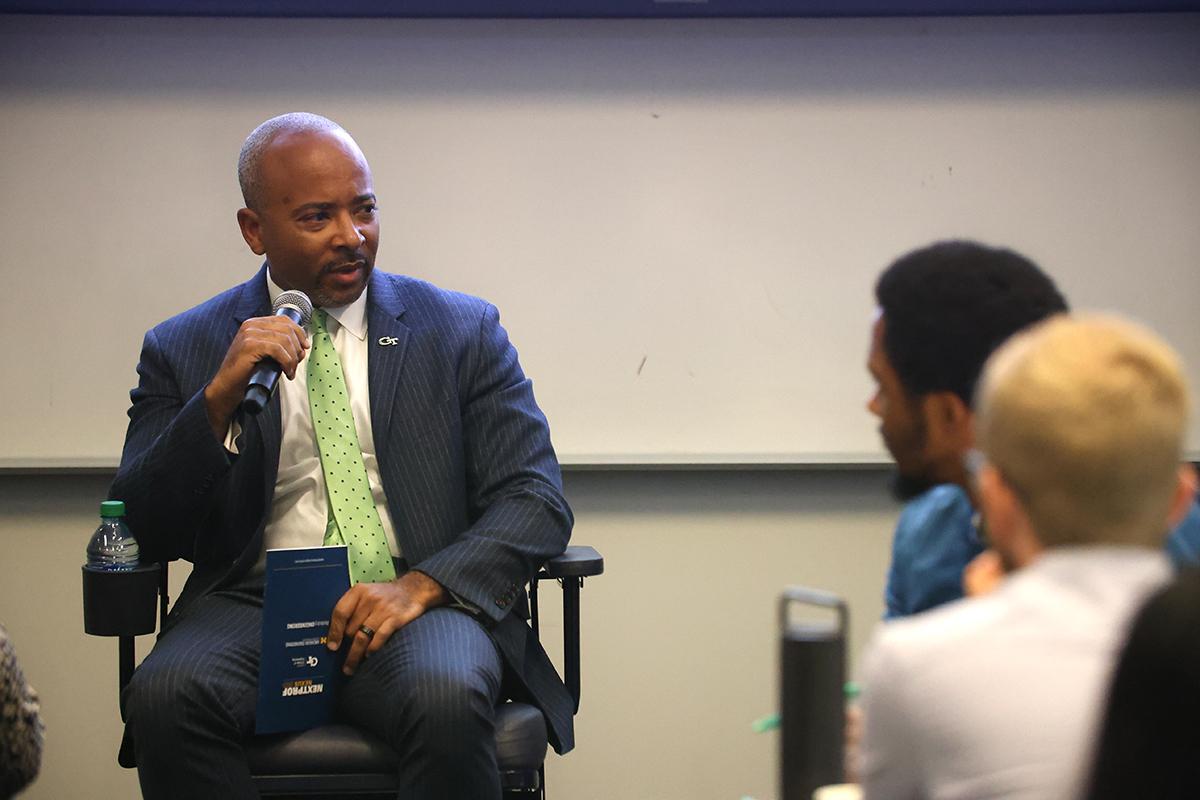 Raheem Beyah answers a question during the dean's panel at NextProf Nexus 2023.
Image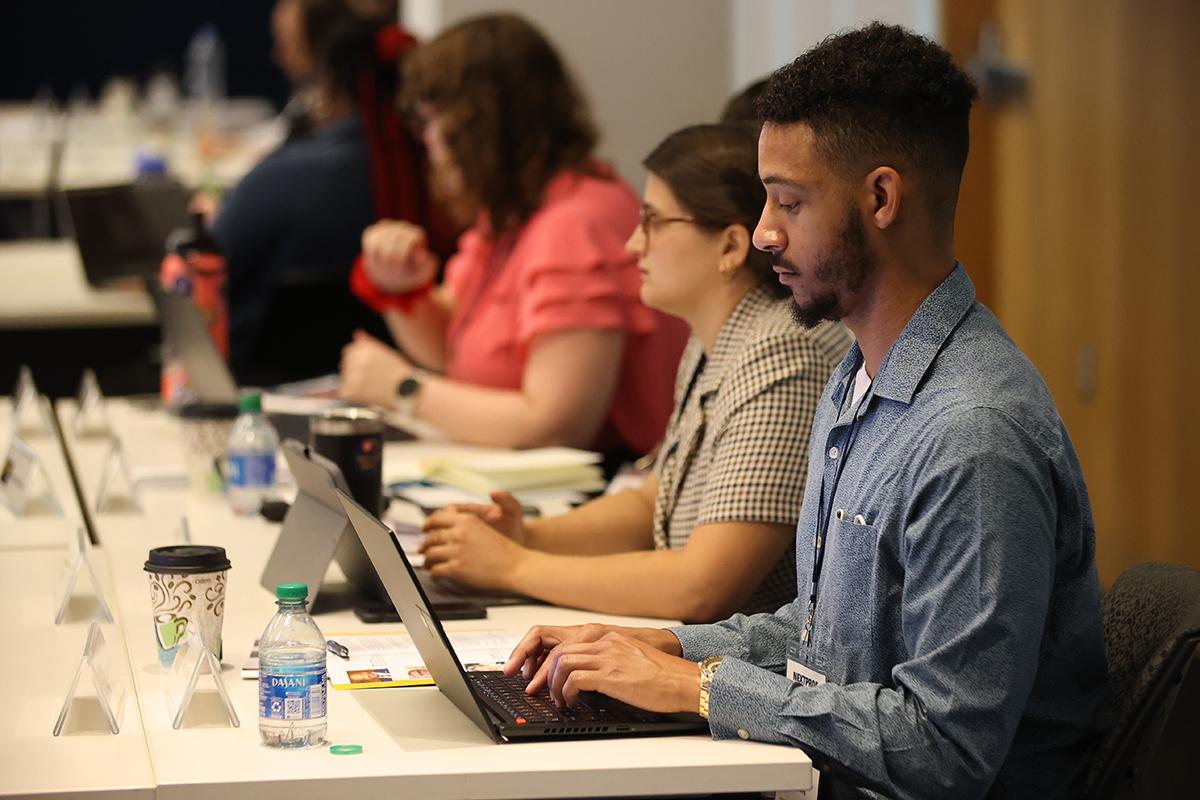 Rice University Ph.D. student Marquise Bell takes notes during a NextProf Nexus session. (Photos: Candler Hobbs)
"NextProf Nexus is part of our commitment to build the future pipeline of engineering talent. If we are to accelerate human progress and solve the most complex issues facing society, we must have all perspectives and all backgrounds at the table," said Raheem Beyah, Southern Company Chair and dean of the College of Engineering. "Hosting this workshop with our partners at Cal and Michigan allows us to support this group of promising engineering graduate students who share this vision."
Organizers select applicants for the workshop who show a passion for teaching and a desire to make engineering programs more inclusive and rewarding for students of all backgrounds. Along the way, the hope is they'll also connect with potential mentors and future collaborators.
"Through this workshop, I think I'm getting a better idea of what goes into each component of the faculty hiring process," said Marquise Bell, a mechanical engineering Ph.D. student from Rice University. "Typically, I've gotten more about the content of the application package — how to write it, what keywords you should include — but not so much the holistic view, embodying who you are as an individual. [I'm looking forward to learning] about actual considerations of how we can become faculty and taking in who we are as diverse candidates."
Carnegie Mellon University computer science Ph.D. student Catalina Vajaic also was looking forward to digging into questions of diversity and equity in faculty hiring beyond just guidance on writing a diversity statement for applications.
"What can I do to figure out what places have an inclusive culture before I get there? How can I contribute to that culture when I get there? Just trying to understand that space in academia," she said.
The NextProf workshop began in 2019. The program rotates among the three sponsoring institutions and will return to Atlanta in 2026.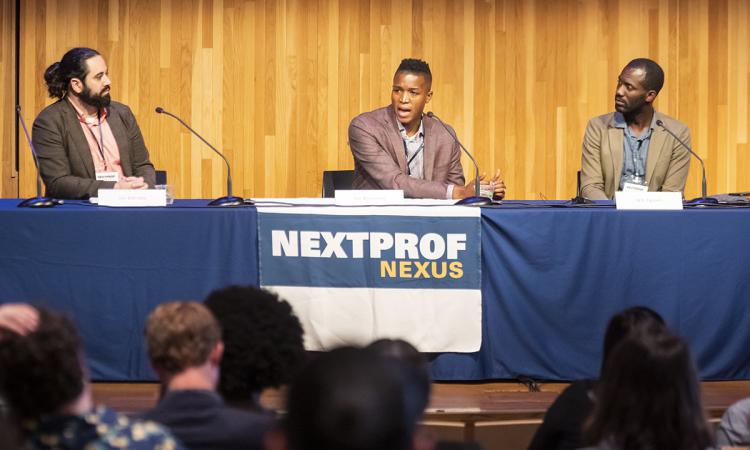 Georgia Tech helps lead national effort to expand the ranks of new faculty members and prepare talented applicants for their first faculty role.