ChBE professor will identify research opportunities and encourage collaborations as the newest member of the engineering leadership team.
Blank Space (small)
(text and background only visible when logged in)
Hang Lu, professor in the School of Chemical and Biomolecular Engineering (ChBE) and director of the Georgia Tech Interdisciplinary Bioengineering (BioE) Graduate Program, has been selected as the College of Engineering's associate dean for research and innovation. Lu will be responsible for identifying new research opportunities, encouraging research collaborations, and facilitating partnerships among faculty across Georgia Tech and with outside partners.
Lu begins her new role on Dec. 1.
"In her roles as a leader within ChBE and as the director of BioE, Hang has effectively collaborated with and guided researchers both on campus and nationwide across diverse fields and initiatives," said Raheem Beyah, dean of the College and Southern Company Chair. "Her wealth of experience will prove invaluable to our leadership team as we continue to innovate and forge research partnerships that expand the goals and impact of the College."
Lu has been a Georgia Tech faculty member since 2005 and holds the C.J. "Pete" Silas Chair of Chemical & Biomolecular Engineering. Her research focuses on microfluidics, data science, automation, and quantitative imaging, with applications in neurobiology, cell biology, cancer, and biotechnology.
Lu's lab includes partnerships with Georgia Tech biomedical and mechanical engineers, physicists, and computer scientists. This is in addition to collaborations with universities such as Harvard, Stanford, and Emory.
As director of the interdisciplinary BioE program, Lu and her team support more than 120 graduate students across the College. She collaborates with approximately 160 participating faculty from engineering, computing, sciences, and design, as well as the Emory University School of Medicine, to provide interdisciplinary research opportunities.
Image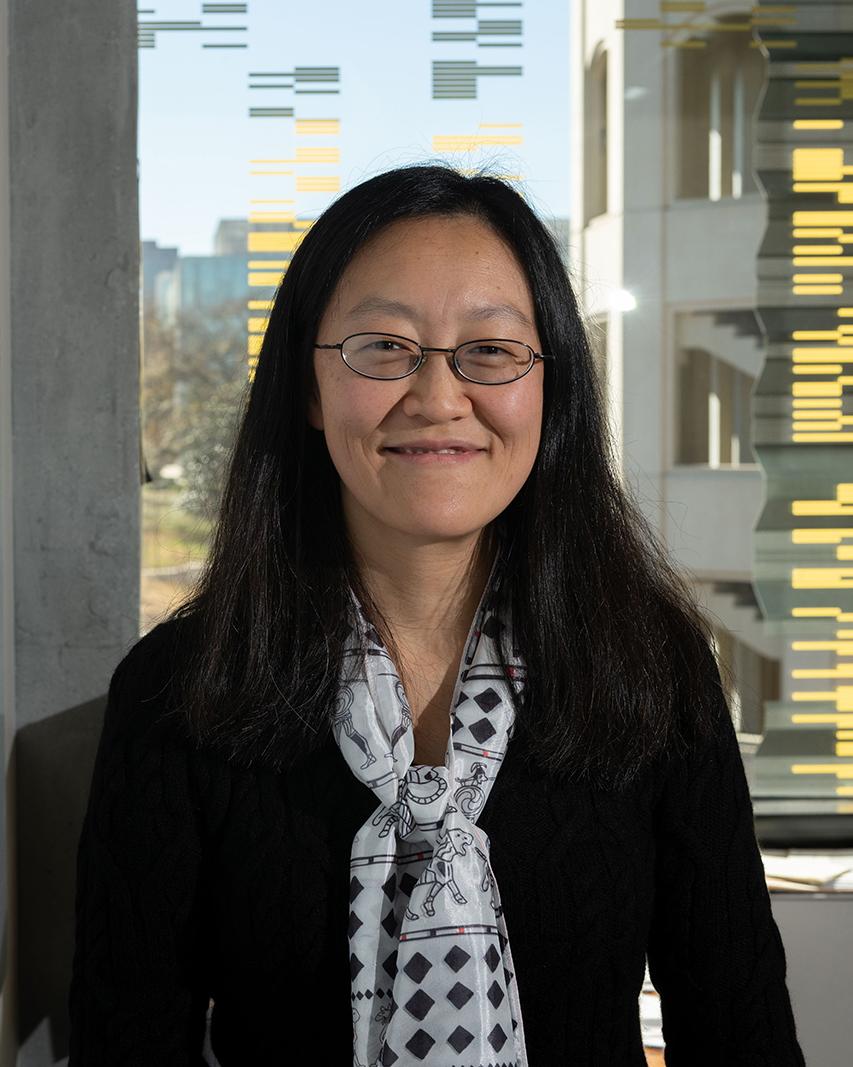 "I am excited to step into this position where I can use my skills to help research flourish and amplify the impacts of the College of Engineering's community," Lu said. "I am deeply inspired by the College's success and our shared vision. I look forward to collaborating with our amazing faculty, students, and staff, as well as the Institute's leadership and the broader community, to propel the College toward even greater heights of success in research."
In addition to her role as BioE director, Lu serves as the associate director of the Southeast Center for Mathematics and Biology (SCMB) at Georgia Tech. The $10 million initiative has been supported by the National Science Foundation (NSF) and the Simons Foundation since 2018. Its mission is catalyzing new research collaborations at the interface of mathematics and biology with a collective focus on understanding emergent properties at critical genome-to-phenome junctures. Georgia Tech leads the initiative, with partners that include the Oak Ridge National Laboratory and Duke University.
Lu received the Georgia Tech Class of 1934 Outstanding Interdisciplinary Activities award for 2023. She is an elected fellow of American Association for the Advancement of Science (AAAS), the Royal Society of Chemistry (RSC), and of the American Institute for Medical and Biological Engineering (AIMBE).
Lu replaces Krista Walton, who was recently named Georgia Tech's associate vice president of Research Operations and Infrastructure. Under her leadership, the College received a record $298 million in research awards in 2022-23.
Blank Space (medium)
(text and background only visible when logged in)