Experts from the College give their predictions and expectations for 2023
Wednesday, 21 December 2022
Some of 2022's top national stories have strong ties to engineering. Supply chain issues continued to strain the nation this year, with gas prices rising sharply before gradually falling. 
In the summer, the federal government passed the $280 billion CHIPS and Science Act to boost microchip production and make the U.S. more competitive around the globe. The funding will also bolster semiconductor manufacturing. 

That was followed by the passage of the Inflation Reduction Act, which includes provisions to address climate change. 
In November, NASA began a new era in space exploration with the launch of the Space Launch System and the Artemis mission. 

With the new year on tap, experts from the College of Engineering are looking into the future. Some have predictions for 2023. Others are addressing what must happen next within their respective research fields. 

From the future of aviation to wearable technology to sustainable AI and more, this is what some of our College's experts expect in 2023.
Blank Space (small)
(text and background only visible when logged in)
Joe Bozeman
Assistant Professor
School of Civil and Environmental Engineering / School of Public Policy
Joe Bozeman researches and develops equitable climate change strategies for systems that involve food, energy, water, and urbanization activities. His current and future work as director of the Social Equity and Environmental Engineering Lab (SEEEL) involves developing novel frameworks and tools for communities and industries to use in their routine practices. 
I think the civil and environmental engineering (CEE) field is at a critical decision point on matters related to justice and social equity. Historically, CEE activities largely omitted matters of equity. This includes the inequities that have stemmed from redlining in transportation activities, air quality disparities from energy production, and food access inequities. Our field also lacked the types of tools to effectively integrate equity considerations into routine engineering practices.  
SEEEL recently teamed up with twelve other scholars in a relevant publication to make this very point: research and development for cities and urban systems must address justice and equity first, before addressing important technical matters. There has been a recent surge in the hiring and support of equity-centered CEE faculty, especially in the United States. This trend opens the door to not only changing how research is performed in academic settings, but also could lead to a fundamental shift toward more equitable outcomes for associated industries and community members for the foreseeable future. 
Image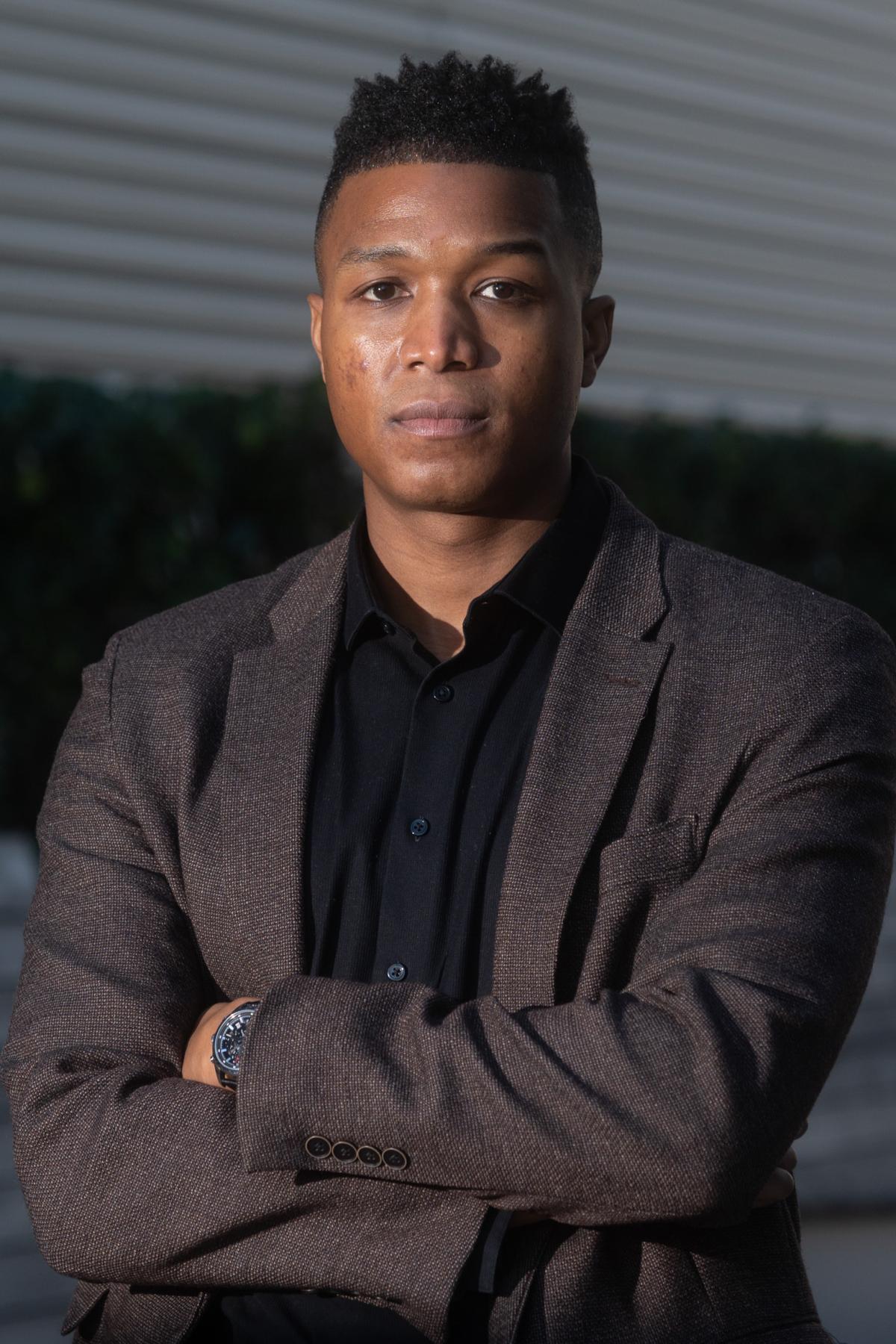 Image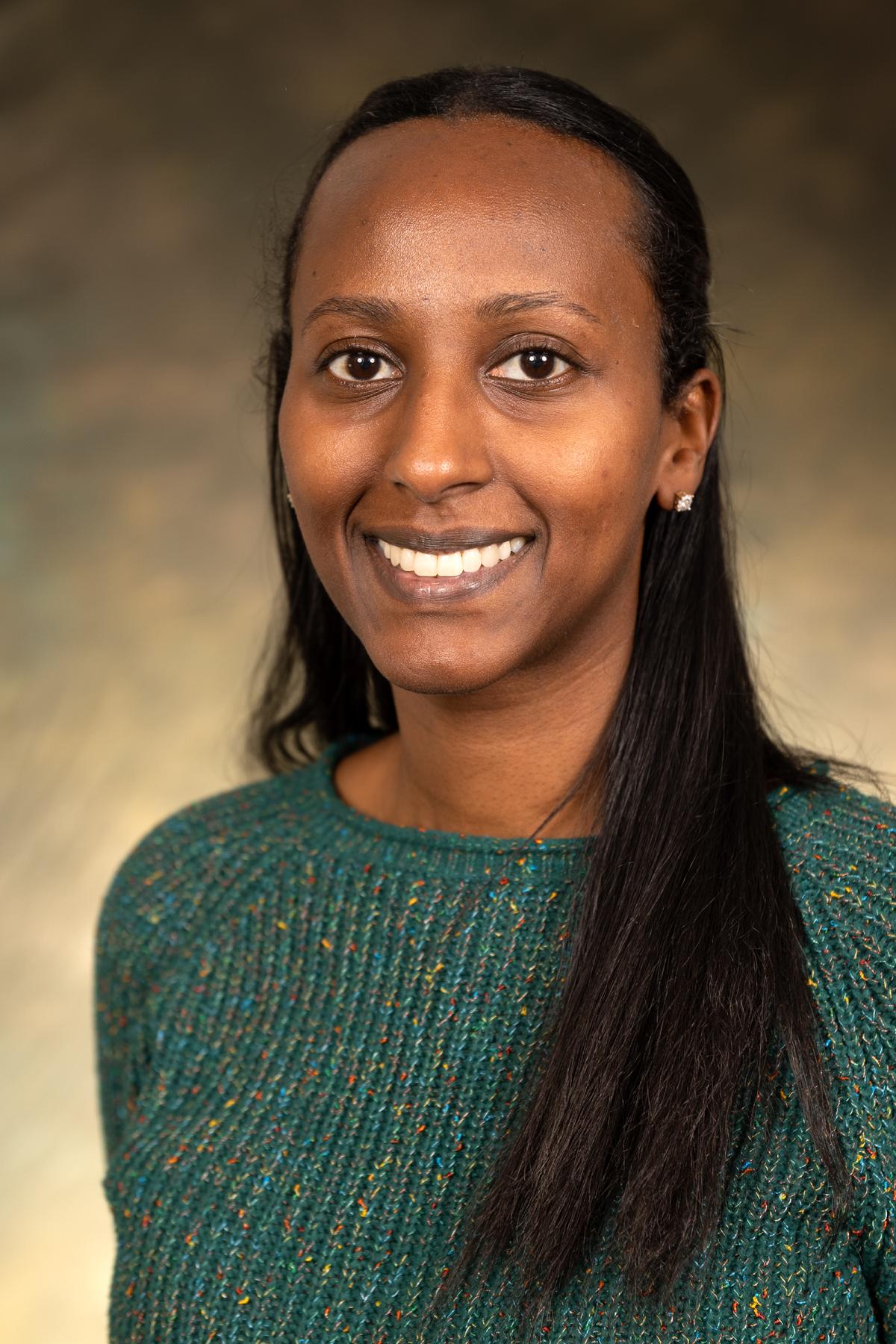 Naomi Deneke
President's Postdoctoral Fellow
School of Materials Science and Engineering
Naomi Deneke is one of seven members of the President's Postdoctoral Fellowship Program (PPFP), which encourages outstanding women and minority Ph.D. recipients to pursue academic careers. Her research interests revolve around designing functional soft materials through physical and mechanical manipulation, while also focusing on creating sustainable adhesives for packaging materials. 
Plastic waste is a growing international challenge. The Organization for Economic Co-operation and Development predicts global waste generation will triple by the year 2060. While efforts to improve recycling of plastic waste has increased in the last decade, the rate of waste generation far surpasses that of recycling, and increasingly more complex materials systems renders traditional recycling methods inefficient and outdated. Looking forward to 2023 and beyond, research in plastic sustainability should address all stages in the lifecycle of plastic materials in order to create a circular economy. This includes the selection of raw materials, design of plastic material systems, and improvement of manufacturing and recycling methods. Perhaps what is most needed are methods for assessing how "sustainable" or "circular" these new materials or processes are. 
 Georgia Tech has taken the lead in pushing innovative environmental sustainability research forward with the establishment of the Renewable Bioproducts Institute and the Brook Byers Institute for Sustainable Systems. But what's even more exciting is seeing young activists from across the globe use their voices and take action to advocate for environmental causes. I am truly looking forward to working with the next generation of researchers and activists in the coming years and co-contributing to the development of environmental sustainability research. 
W. Alan Doolittle
Joseph M. Pettit Professor
School of Electrical and Computer Engineering
Alan Doolittle has been a College of Engineering faculty member for more than 20 years. He focuses on high-risk, high-reward semiconductor materials and devices for future generations of electronics and optoelectronics.  
Not since the late 1990s, when new "gallium nitride" semiconductors paved the way for the lighting revolution, has there been so much activity in new semiconductor discovery. The discovery of new semiconductors and the perfection of other semiconductors in 2022/21 has led to initial demonstrations that will mature in 2023 to provide new devices with unprecedented performance. Power devices that can withstand 10x improvements in voltage, and 2.5x improvements in current will be combined for >25x power improvements will open new applications such as grid level power direction, control, and safety.  
In addition, new semiconductor light emitters will produce high energy light that will sterilize surfaces by the selective disinfection of viruses and bacteria and make water purification available to remote parts of the world. New semiconductors will supplant inexpensive acoustic filters that used to be ubiquitous in cell phones but were obsoleted as frequencies increased. They will now be pushed to even higher frequencies making not only inexpensive phone use viable again but opening new markets in video and data transmission. 2023 will be a great year for semiconductor discovery. 
Image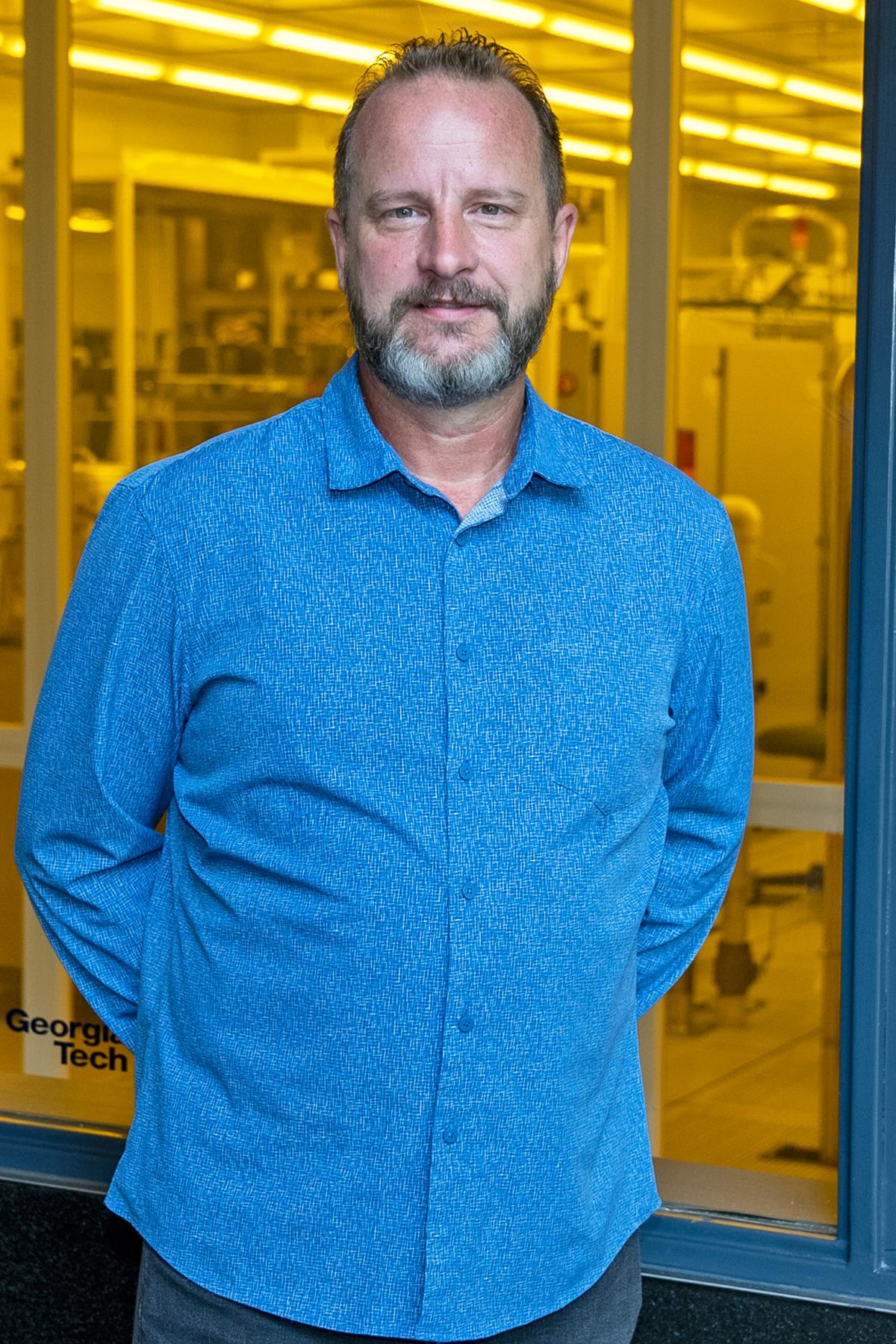 Image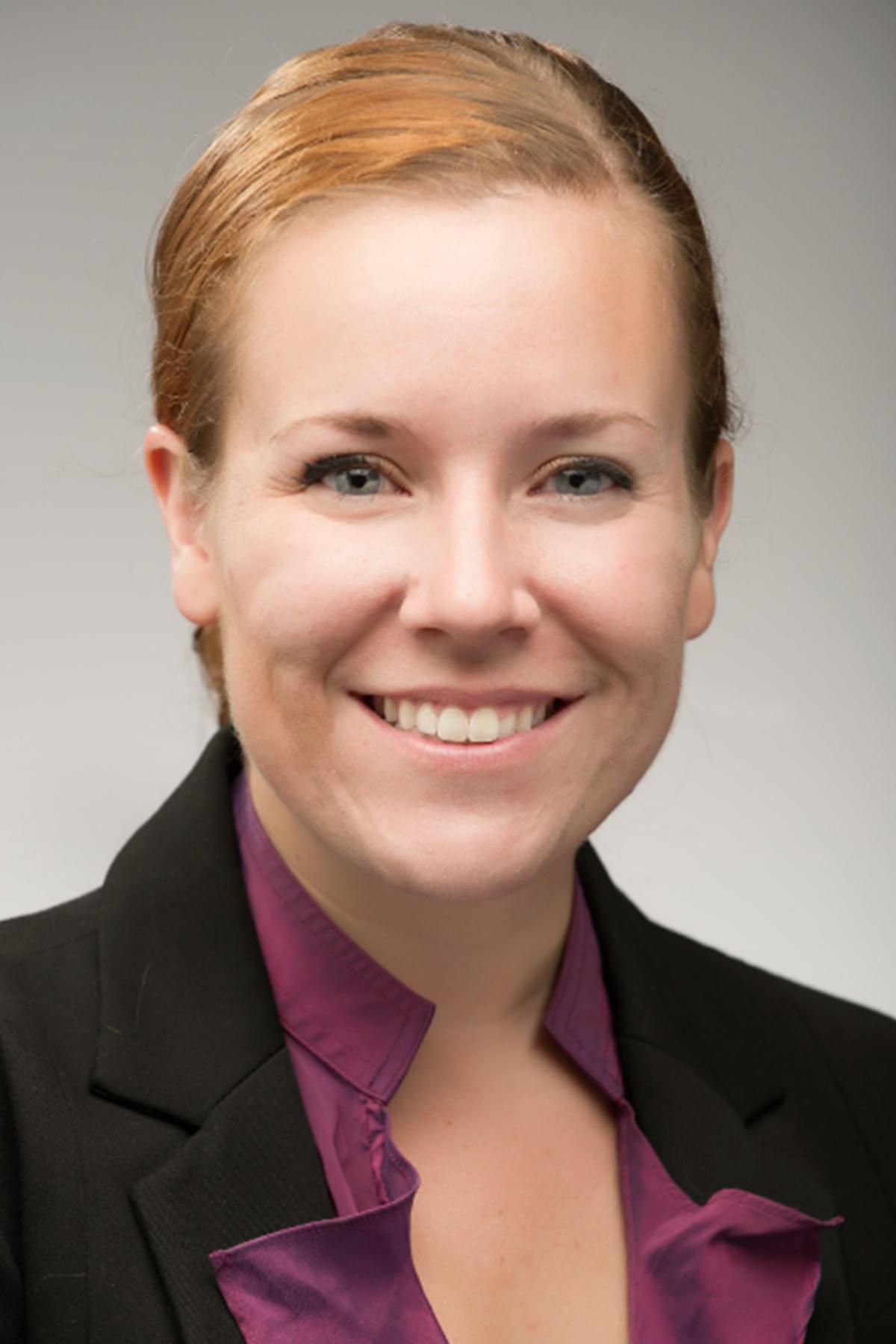 Lauren Garten
Assistant Professor
School of Materials Science and Engineering
Lauren Garten's research focuses on developing new materials for energy and electronic applications. Her group investigates how material properties can be coupled to create new functionalities or enhanced performance, with a specific focus on the synthesis and characterization of ferroelectric thin films and multiferroic heterostructures. 
 
I think that 2023 will be an interesting year for electronic materials research. There will be significant investments in microelectronics development from the CHIPS Act and similar initiatives in the Department of Defense. Hopefully, this will translate into more jobs for our students, and more opportunities for the research of novel electronic materials. With many different approaches and materials competing to become the future of traditional and quantum computing, this next year could see breakthroughs that define an era. 
But my optimism is somewhat tempered by the continued supply chain issues. For example, many of the laser gases used by the semiconducting industry will be in short supply. We will have to become more resourceful in production and research. Thinking outside the box will become necessary not only for generating research concepts but also for completing basic tasks. Overall, I think that there is great potential for change, both good and bad, in the coming year.   
Cong "Callie" Hao
Sutterfield Family Early Career Professor and Assistant Professor
School of Electrical and Computer Engineering
Callie Hao's primary research interests lie in the joint area of efficient hardware design and machine learning algorithms. She focuses on reconfigurable and high-efficiency computing and building useful electronic design automation tools.
2023 will be another exciting year for more — and more intelligent — machine learning algorithms for vision and natural language processing, health care, security, and scientific discoveries. Energy efficient large-scale training, privacy preserving federated learning, and exploiting aggressive sparsity from both the algorithm and hardware perspectives are among the areas worth deeper exploration in 2023, driven by the needs of sustainable machine learning. 
To fully support advanced algorithms, from the hardware perspective, highly reconfigurable hardware, 3D and heterogeneous ICs, and highly automated and agile development tools will attract more and more attention. Overall, 2023 will be a year with exciting keywords such as "sustainable," "agile," and "automated" AI algorithms and hardware. 
Image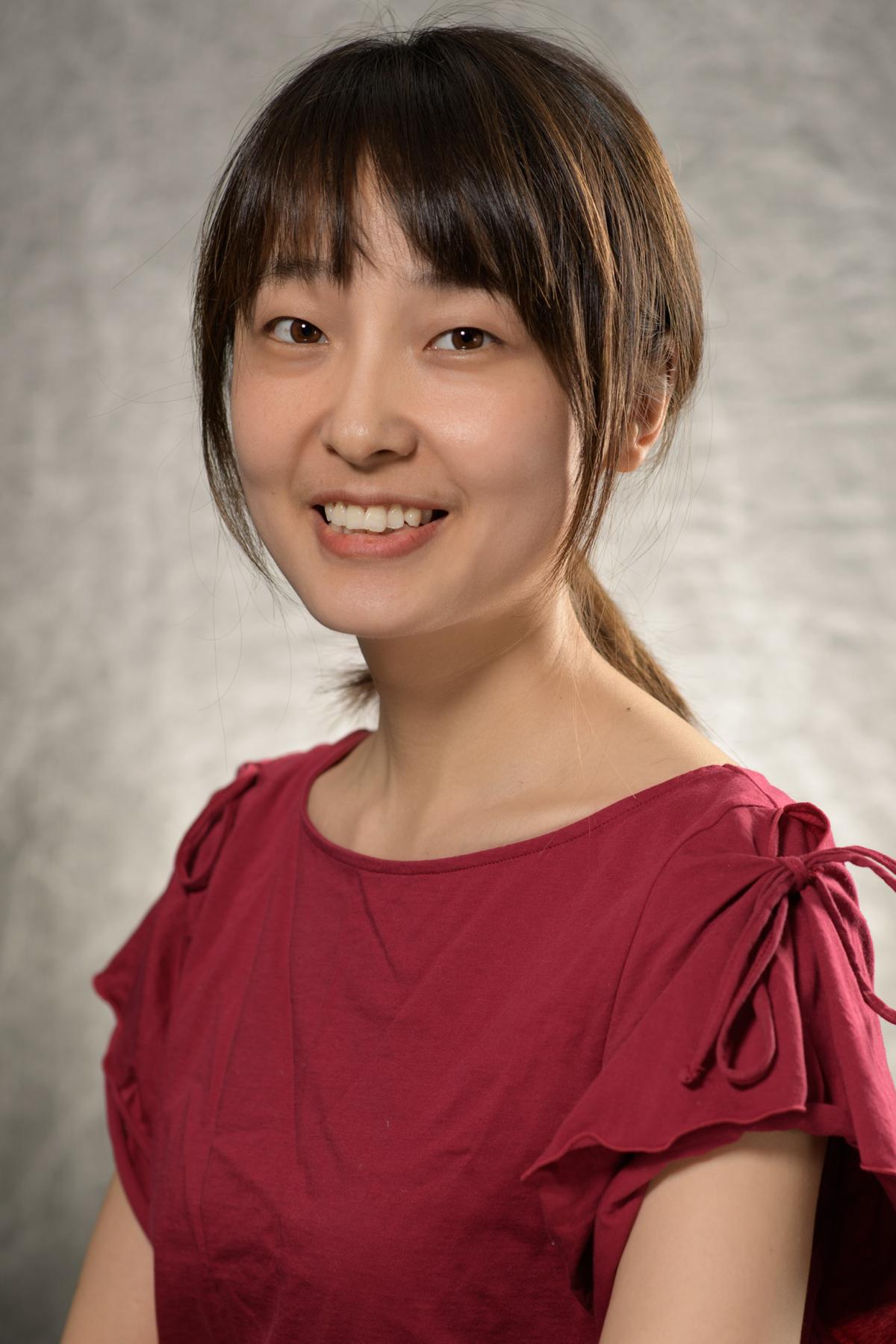 Image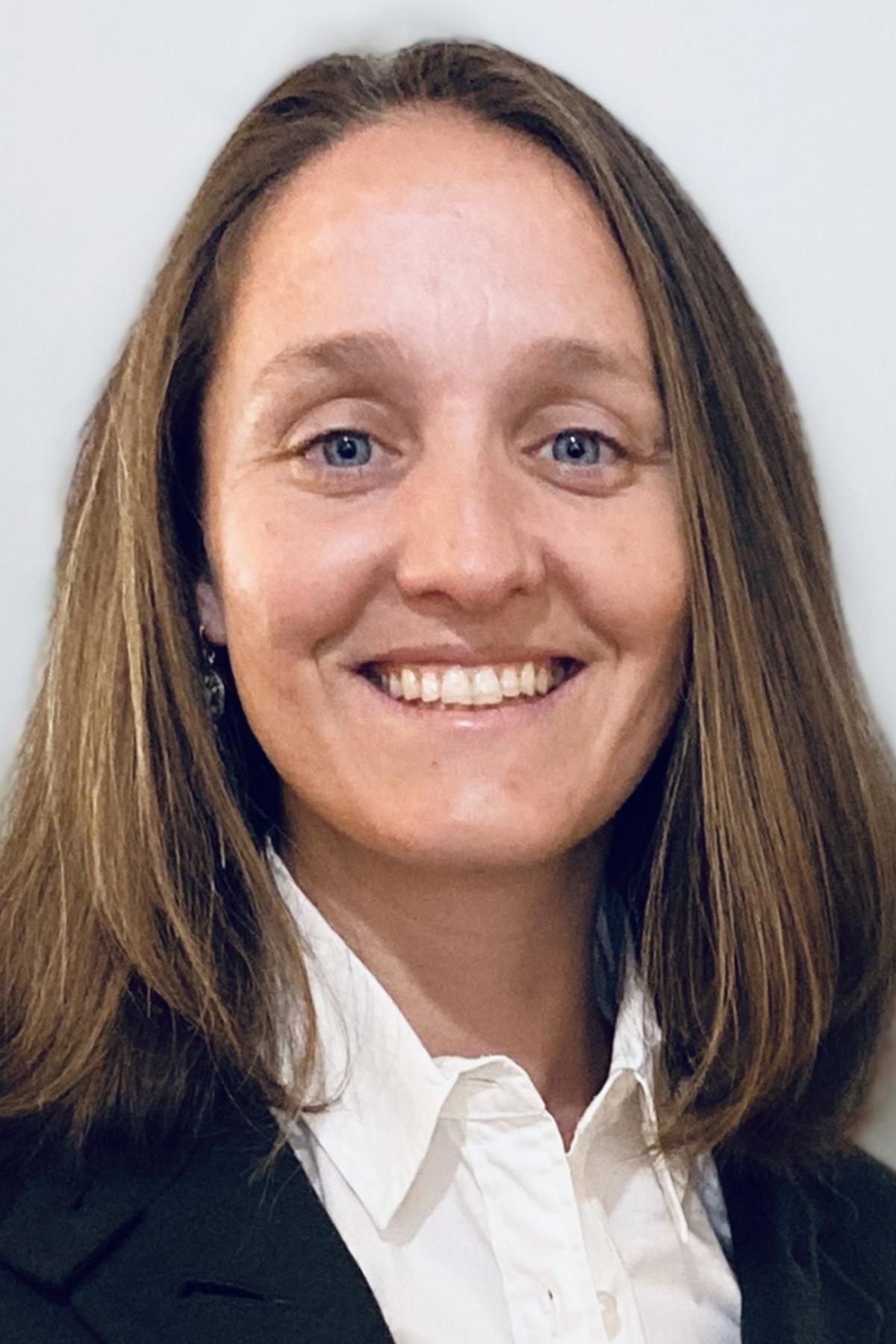 Marta Hatzell
Associate Professor
George W. Woodruff School of Mechanical Engineering
Marta Hatzell's research focuses on electrochemical energy conversion, generation, and storage, primarily exploring sustainable catalysis and separations. Her lab's work has applications spanning from solar energy conversion to desalination. 
In 2022, we saw the single largest investment in climate and energy in American history with the passing of the Inflation Reduction Act (IRA). This investment will touch nearly all industrial sectors, but some emerging areas include renewable energy, hydrogen production, electric vehicles, and recycling. 
From a practical perspective, we will see a larger number of electric vehicles on the streets, and a rapid growth in renewable energy infrastructure. From a research perspective, I am most excited to follow how the IRA creates a step function in decarbonizing some traditionally harder-to-abate industries, such as cement, fertilizers, and steel production. I am also excited to see how this will inspire younger generations to explore professions related to energy and climate.
Koki Ho
Dutton-Ducoffe Associate Professor
Daniel Guggenheim School of Aerospace Engineering
Koki Ho's research group is developing autonomous lunar landing algorithms and mission design methods for robotic and human space exploration. His research connects logistics-based modeling, optimization, systems engineering, and space applications to design and analyze space missions that involve multiple missions, multiple vehicles, and reusable infrastructure elements.  
One of the most exciting activities going on related to space exploration is the Artemis program led by NASA in collaboration with its industry and international partners. We expect to see multiple missions in 2023 that prepare for future human exploration of the Moon and beyond. What is particularly exciting is the increasing contribution by commercial companies to various parts of the Artemis program, including its rockets and lunar landers. We expect to see a growing trend of space commercialization in the coming years.
Image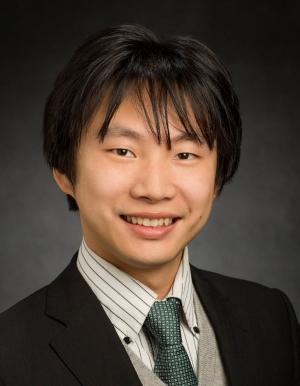 Image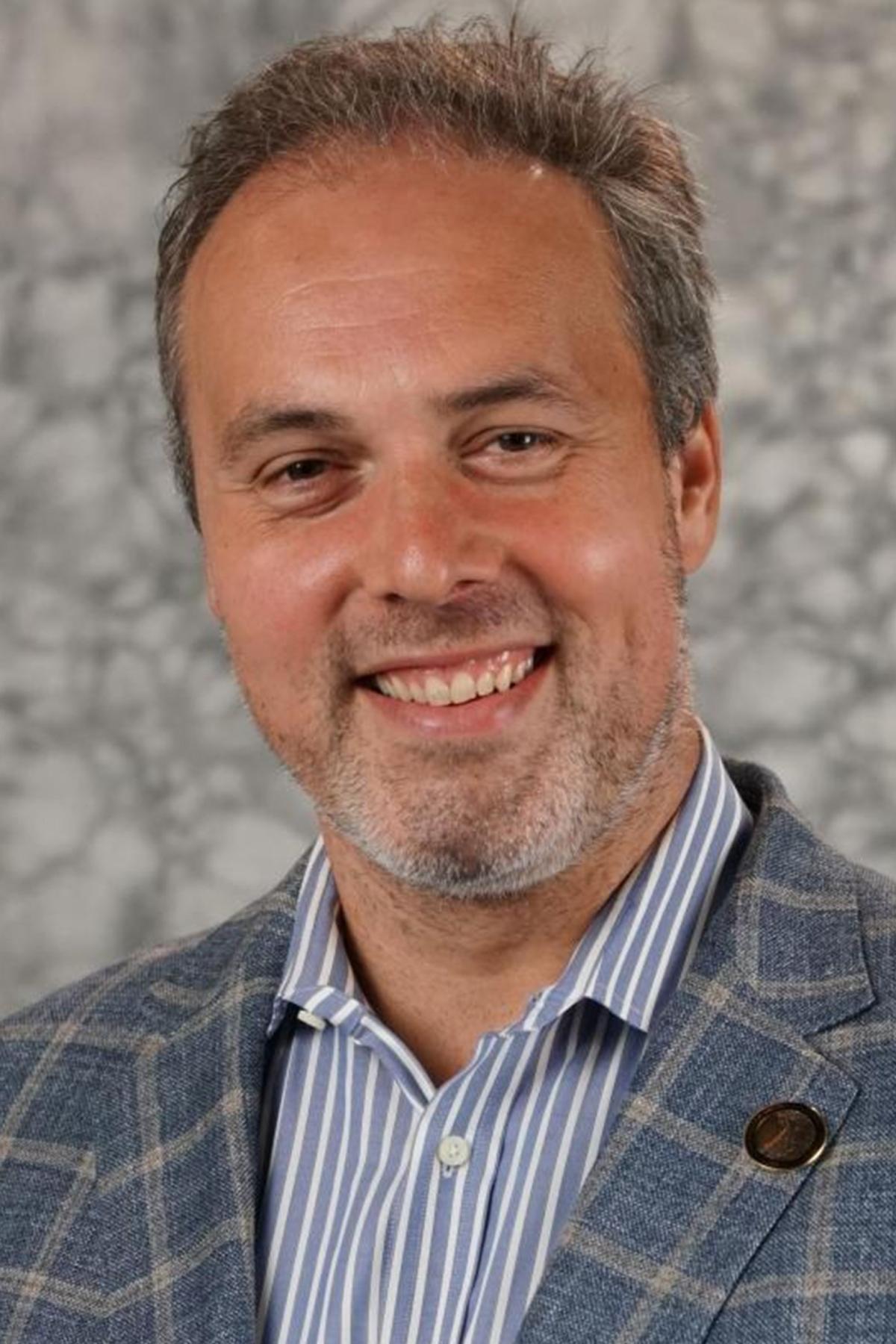 Omer Inan
Linda J. and Mark C. Smith Chair and Professor
School of Electrical and Computer Engineering
Omer Inan's lab is developing novel digital health technologies to capture physiological indications of health and performance status for people outside of clinical settings. His group is developing a wearable cardiovascular sensing patch and knee health technologies for athletes.
The field of digital health technology is changing rapidly and has only been accelerated by the Covid-19 pandemic. In 2023, we should expect to see more technologies in this field translating from academic labs to the commercial setting. These technologies can then impact society by increasing access to and allowing the personalization of care. 
One important driver of these innovations is the need for decentralized, digital clinical trials. While traditional clinical trials require patients to be recruited and physically present at brick-and-mortar sites, digital clinical trials can be performed while patients are at home and thus can be more accessible to a broader portion of the population. These trials depend greatly on digital health technologies, such as wearable or noncontact sensors that capture health information from patients outside the clinic, machine learning and artificial intelligence algorithms that track patient status with these sensors and smartphone data, and interventions that can be deployed through mobile platforms. These technologies ultimately will reduce the cost, improve the quality, and greatly enhance the equity and accessibility of care.  
Dan Kotlyar
Assistant Professor
George W. Woodruff School of Mechanical Engineering
Dan Kotlyar develops efficient computational tools to model new kinds of advanced nuclear reactor designs. His lab also works to design advanced nuclear systems for conventional and special purpose applications, including space travel.
During the past few years, we have seen a strong push to promote the nuclear thermal propulsion (NTP) as a potential technology for future crewed missions to Mars. This technology is expected to enable reduced interplanetary travel times, which could increase the crew's safety by reducing exposure to cosmic radiation and other hazards of deep space travel. There are ongoing activities by NASA and the Department of Defense, and supported by multiple industry partners and national labs, to demonstrate this technology in the near decade.  
I am very excited to support such activities in 2023 by leveraging the high-fidelity computational tools developed by my group in the past five years. Our in-house computational capabilities will allow us to better understand the dynamics and safety margins of proposed NTP systems and could be adopted to optimize their architecture. 
Image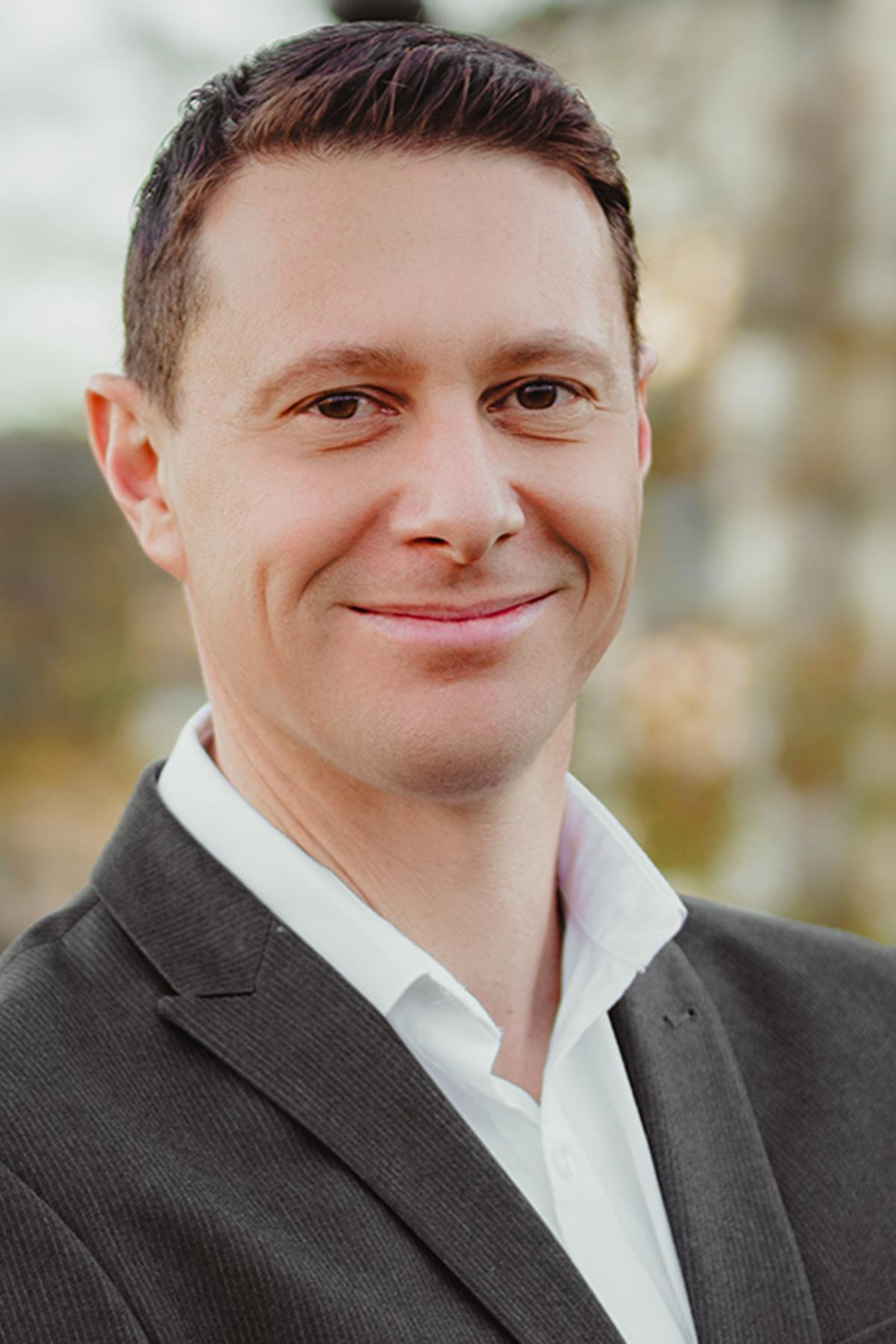 Image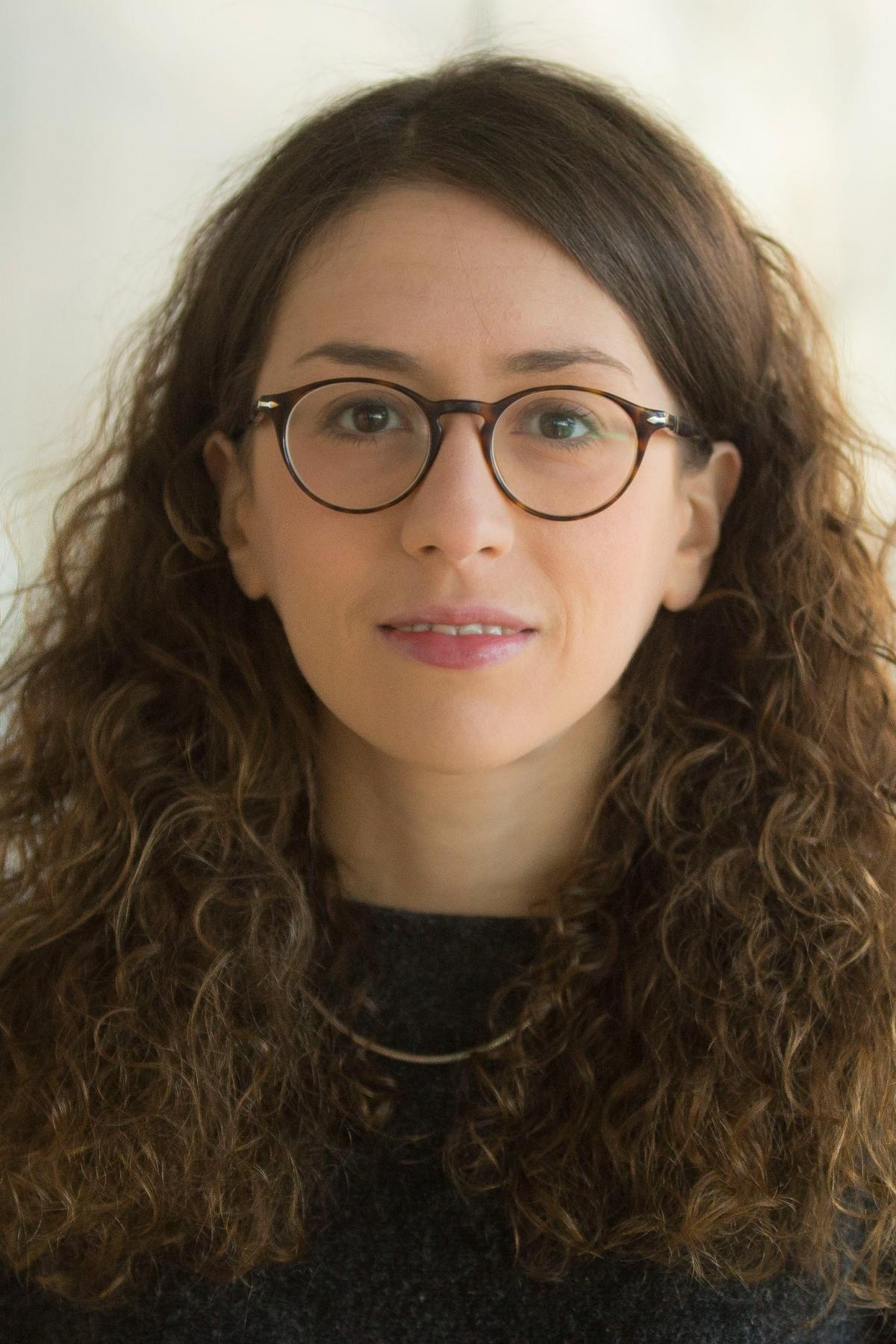 Cristina Riso
Assistant Professor
Daniel Guggenheim School of Aerospace Engineering
Cristina Riso conducts research in structural dynamics and aeroelasticity in the next generation of aircraft and vertical lift vehicles. She develops computational models and analysis methods to better understand new kinds of vehicle configurations and support design innovations.
The aeronautics community has been active this year with many experimental demonstrators toward the goal of making air transportation faster and more environmentally sustainable. The NASA X-59 aircraft has completed ground tests, and we look forward to its first flight planned for 2023. This aircraft aims to demonstrate technology to reduce sonic boom noise to an acceptable level, a major milestone toward commercial supersonic flight over land. 
A scaled version of the Airbus eXtra Performance Wing has completed wind-tunnel tests to prepare for future flight tests. This demonstrator will test multiple new technologies for making future transport aircraft wings lighter and more energy efficient.  
Finally, three major tiltrotor programs by the University of Maryland, the U.S. Army in collaboration with NASA, and Politecnico of Milan (in collaboration with NLR in the Netherlands) have made significant progress toward extensive wind-tunnel test campaigns planned for the new year. These demonstrators will advance our basic understanding of aeroelastic instabilities in tiltrotors and mature computational tools to design faster and lighter vertical lift vehicles. We expect to see increasing experimental and computational efforts in 2023 and beyond toward pushing the boundaries of air transportation while mitigating its environmental impacts. 
Karthikeyan Sundaresan
Professor
School of Electrical and Computer Engineering
Karthikeyan Sundaresan's research explores wireless networking and mobile computing technology, spanning algorithm design and system building. He holds more than 50 patents and spent 15 years in the wireless and telecommunications industry where he was recognized for bringing research technology to commercialization.
The ongoing pandemic has created a paradigm shift in our work culture and refocused the spotlight on personal health as a critical priority. While mobile health wearables such as Apple Watches that enable human vital tracking are among the fastest growing market segments in wearables, there is an equally growing need for ubiquitous, "invisible" (wearable-free) health monitoring solutions that can cater to all segments of the society, from infants to the elderly, in their everyday environments.
With the arrival of 5G and its increased capabilities, 2023 will start to see mainstream applications that integrate wireless communication and sensing into a unified device (e.g., smart wireless access points) and bring numerous health and safety applications related to sleep analysis, heart and respiratory health, gait and balance analysis, intrusion detection, and more into our homes and workspaces, while also offering more privacy compared to cameras. The role of mobile computing will go beyond connectivity, as it is today, and become intertwined with how we proactively manage our health.
Image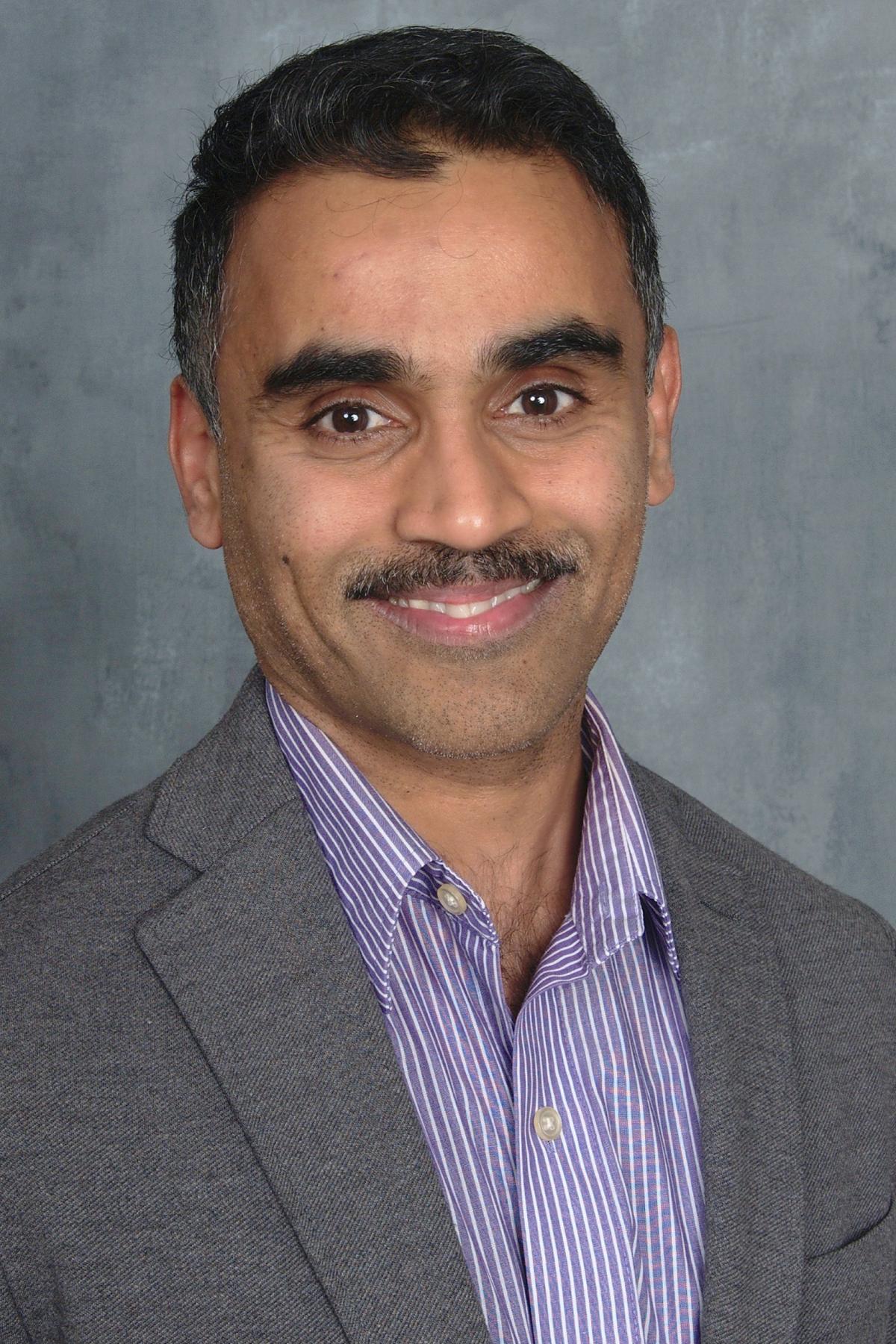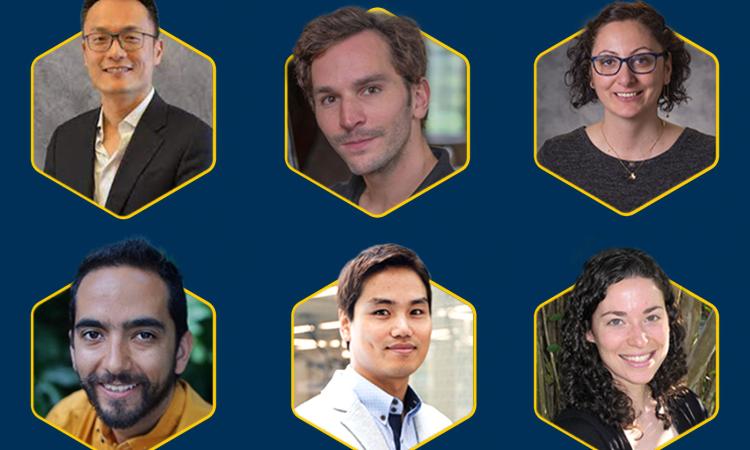 Experts from around the Institute, including a pair of engineers, provide their thoughts on what's to come in 2023.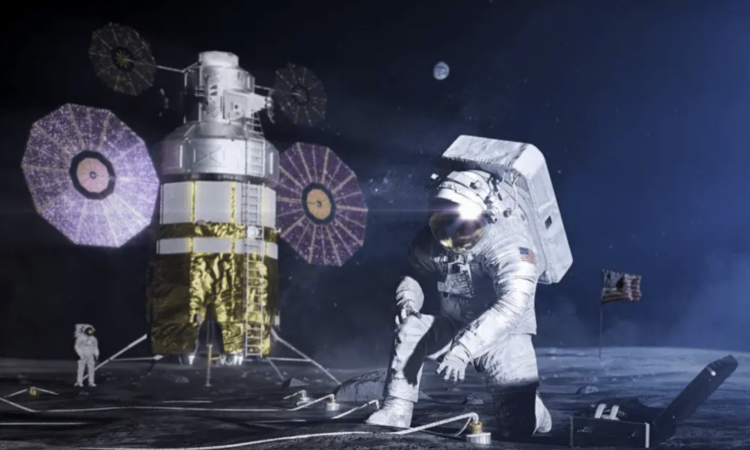 What's next beyond Earth? Georgia Tech engineers and scientists highlight what's on the horizon.